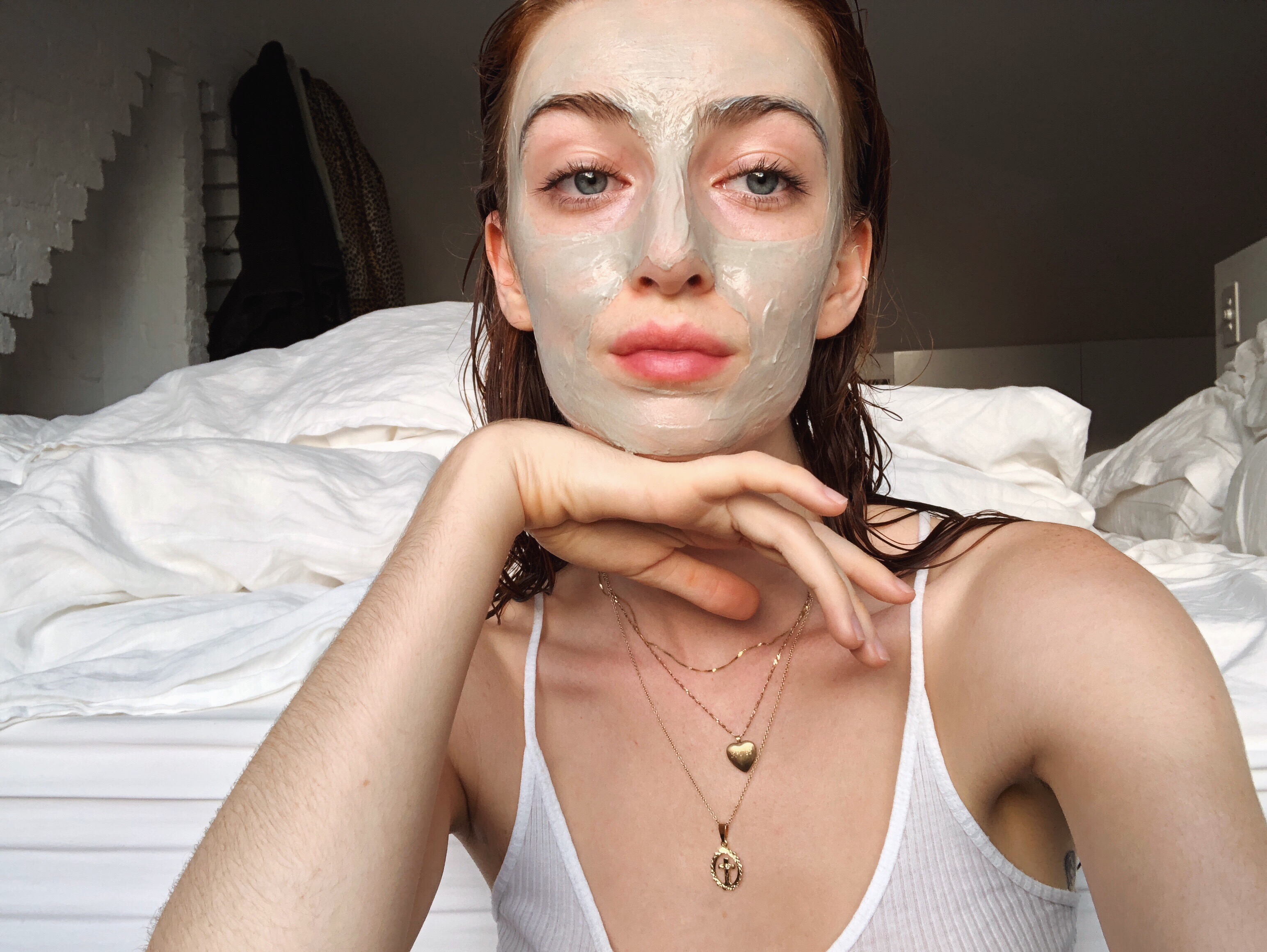 Before I knew anything about skin care, like most teenage girls who are sans income, DIY skincare was my go-to. Actually, on one occasion I was caught in the kitchen – guac in hand – where my Dad begged me, 'Please stop using all of the bloody avocados on your face when it's all just bollocks anyway!" He obviously wasn't buying into my avocado on face phase, as much as the general population adopted avocado on toast.
These days, my job permits to test just about any product, so the need for DIY isn't exactly pressing. However, I do have a mask recipe that A) Isn't "Bollocks" and B) Works better, than any other clay mask on the market. Comprising of just three parts: Bentonite Clay, Water, and Apple Cider Vinegar.  It's a pretty witchy combination, that leaves my skin more clarified, brightened, and tightened every. damn. time.
The hero, bentonite clay helps to remove toxins from your pores, allowing skin to heal, and reducing inflammation. It allegedly helps with lightening acne marks on the face, too. You can find BC in a plethora of $50+ mud masks on the shelves of Mecca and Sephora, but also it's $5-10 at your local bulk health food store and online?
Combine 1 tablespoon, with water, and half a teaspoon of Apple Cider Vinegar ($6.49 for 500ml from Woolies) and mix into a paste, that will look and feel like a clay mask consistency. When you're there, apply to clean, dry skin until you start looking like you locked eyes with Medusa (around 15 minutes). Upon application, you may feel a bit tingly, which I find fairly endearing in my skincare, though I know isn't an experience everyone appreciates. Removal with a damp flannel is easier, and with a Face Halo even easier.  Skin will look brighter, tighter, and more clarified.
Sound like a #Ad yet? Promise this ain't sponsored, I'm just really enthusiastic about cheap things that work.
---
What are your DIY hacks? Comment below, so we can test and review

---
Words and photography: Ella Jane