Images should be moving, if they're not – take a moment (and a breath) – while the page loads.
Red lipstick makes me feel like I have my shit together, even when I don't.
We've attended some of my biggest business meetings together, and witnessed friend's weddings. We even turned 30 together last week. We're good together, because we don't put too much pressure on the relationship. That's the trick… I don't go all out, there's no bells and whistles, or lip liner, or brushes, I just use a good red (Elizabeth Arden's Ceramide Ultra Lipstick in Rouge) straight from the bullet albeit strategically (look 1), and a tissue  (look 2).
FYI: If I was the product namer, I'd call it 'French Girl Red' because it's very chic, basically the perfect true red, that I envisage Jeanne Damas wears to get her groceries. It's also universally flattering – suits everyone!
Look 1: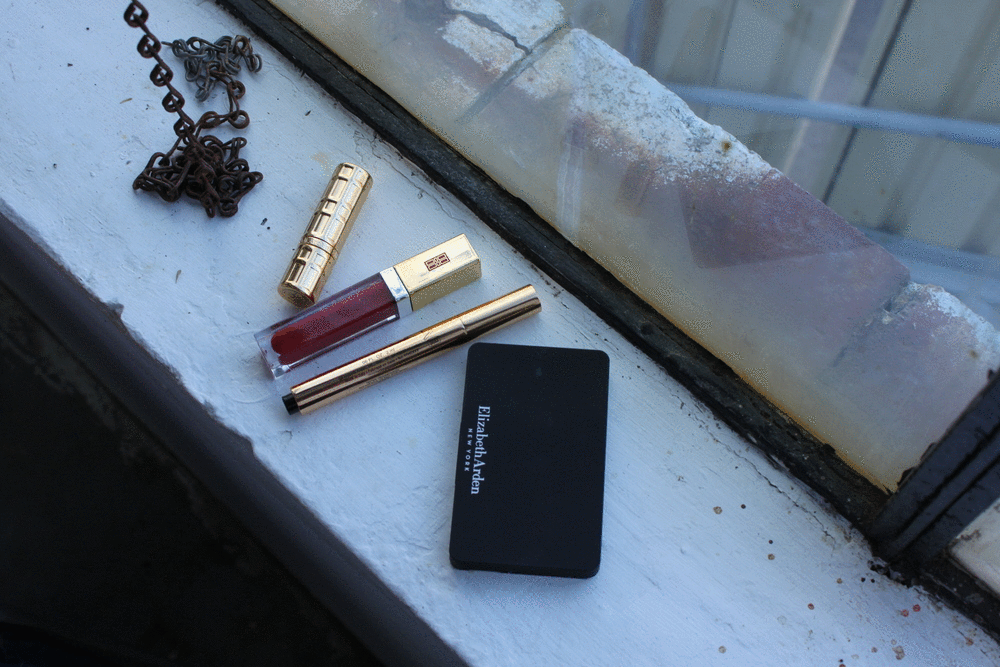 Step 1: Applying lipstick straight from the flat side of the bullet tracing the natural shape of your lips, is not rocket science, but a very necessary step.
Step 2: Don't forget your bottom lip, also very necessary! Rub together…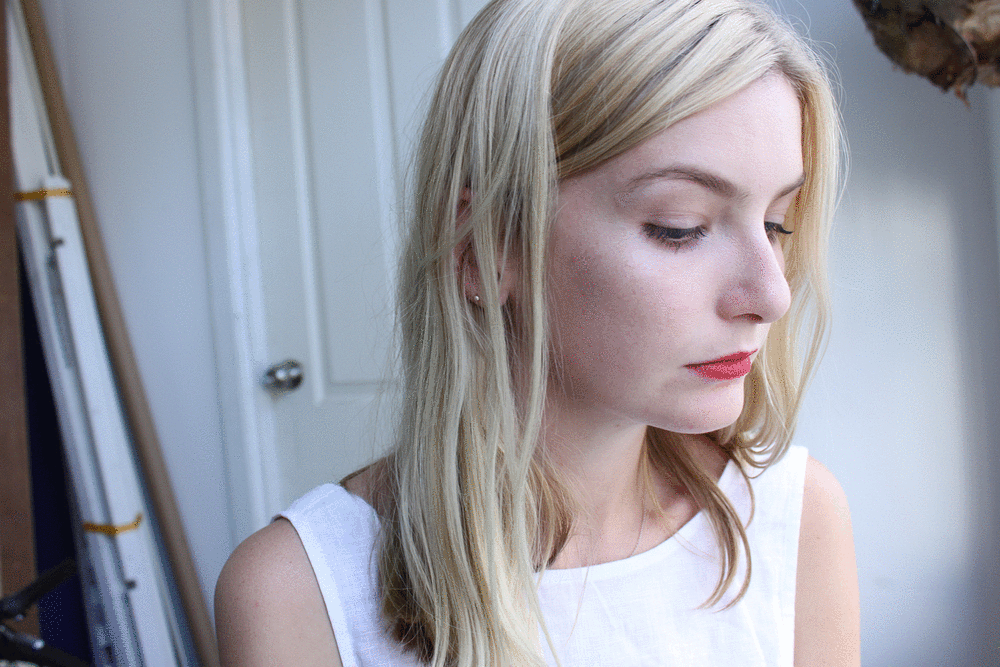 Step 3: Next, comes strategic use… Turn your lipstick over and use the tip (in place of a lip liner) to carefully trace the outline of your natural lip. Don't overdraw, unless you're into that sort of thing.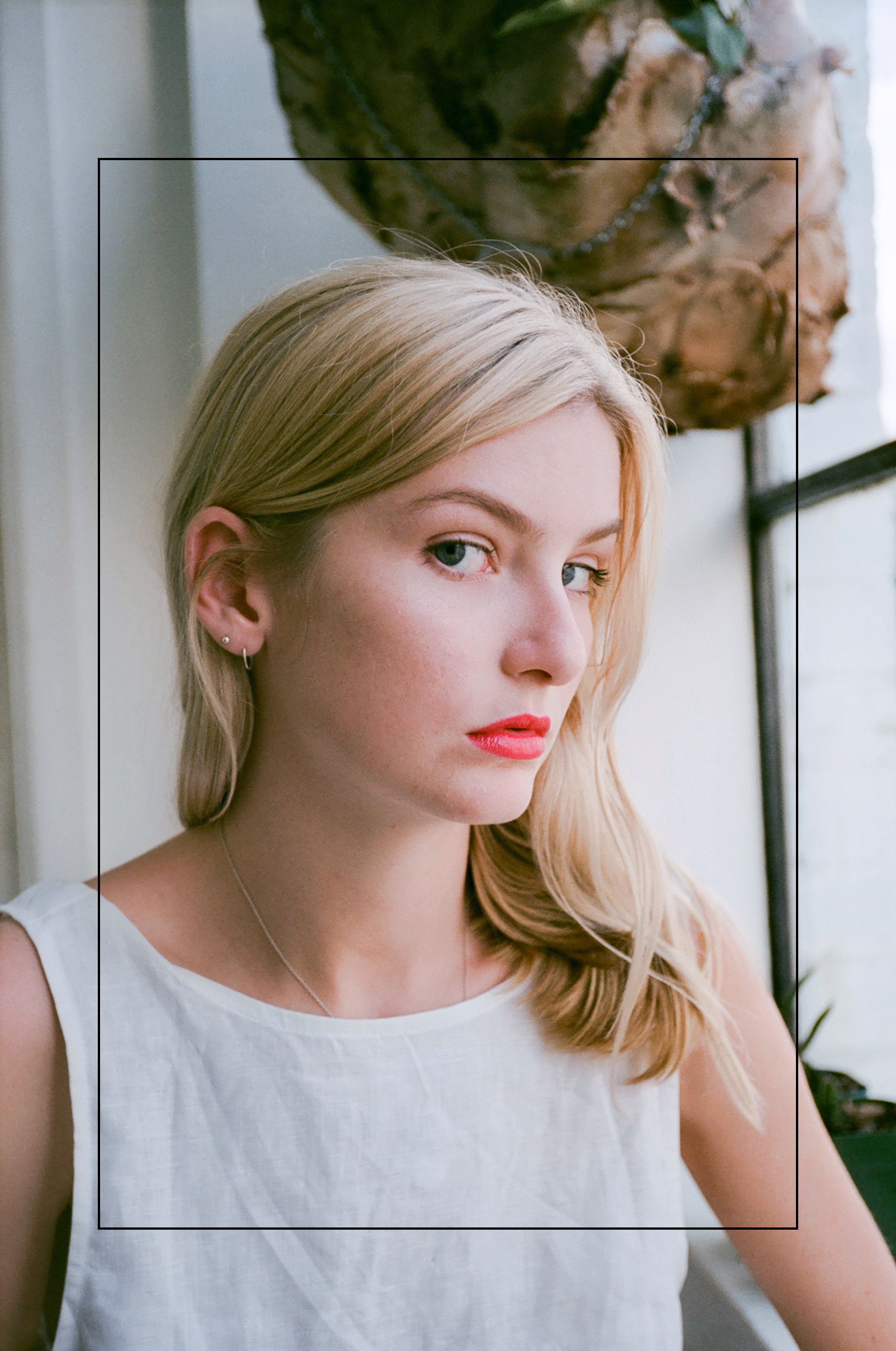 Look 2:
No makeup, makeup is still having a moment. And stained lips are very now, super low-maintenance and easy to wear. Complete step 1-3 above, then arm yourself with a tissue…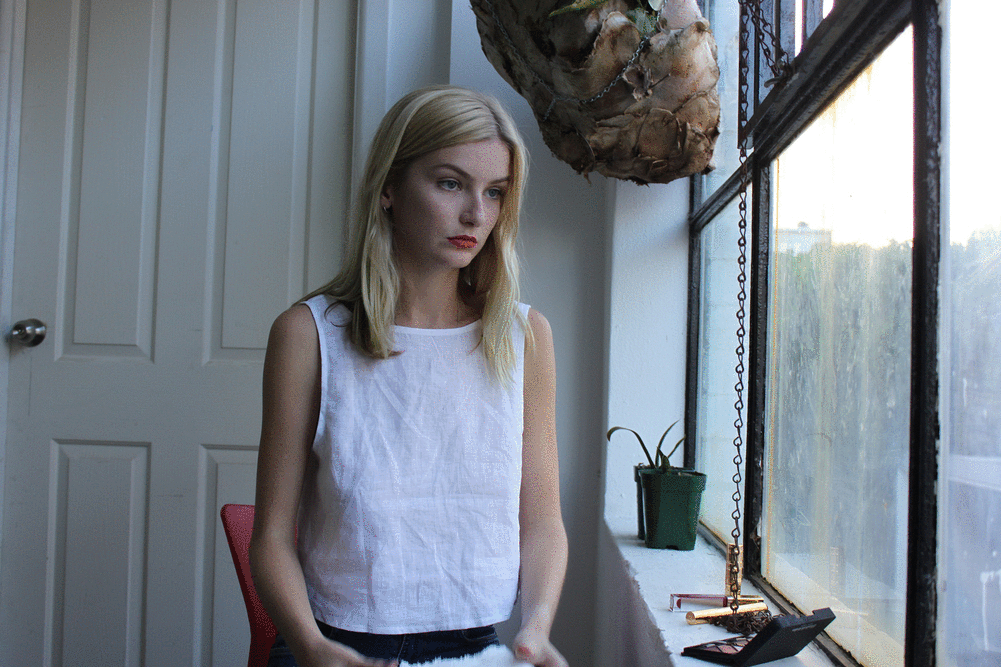 Step 4: Press your lips over a tissue a few times, to remove the majority of the colour. This is basically a more hygienic version of the ol' school, pointer finger trick, to ensure lippy doesn't go on your teeth.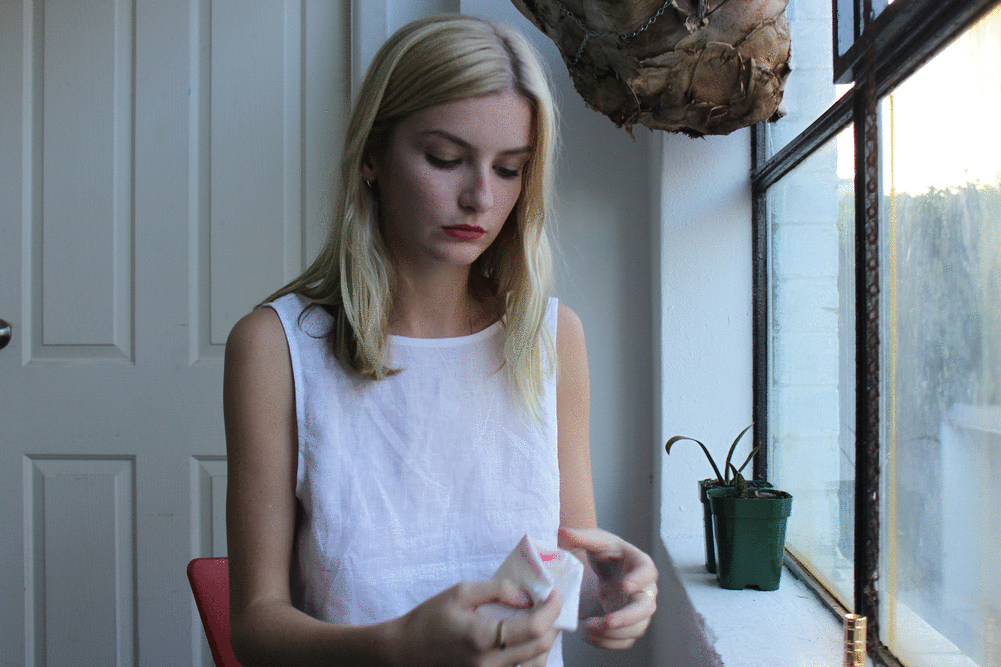 Step 5: Carefully remove the remainder of the 'wet' product, leaving only an even red stain.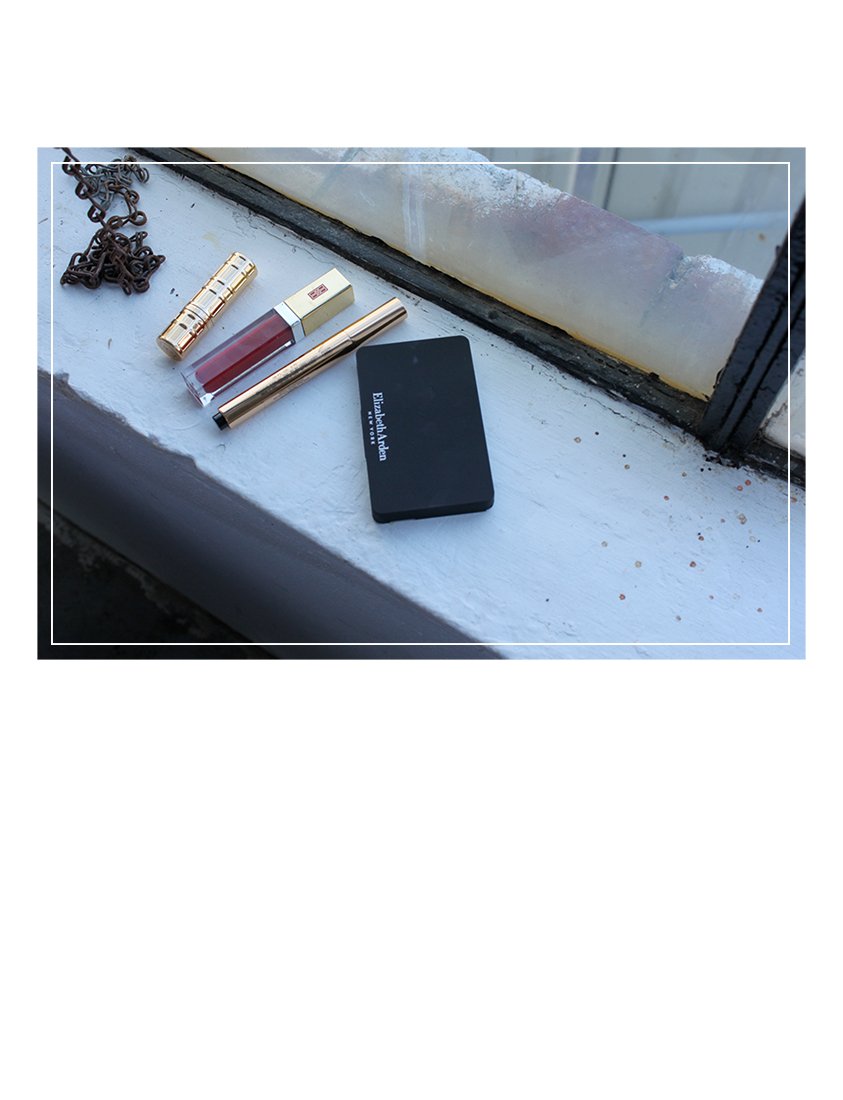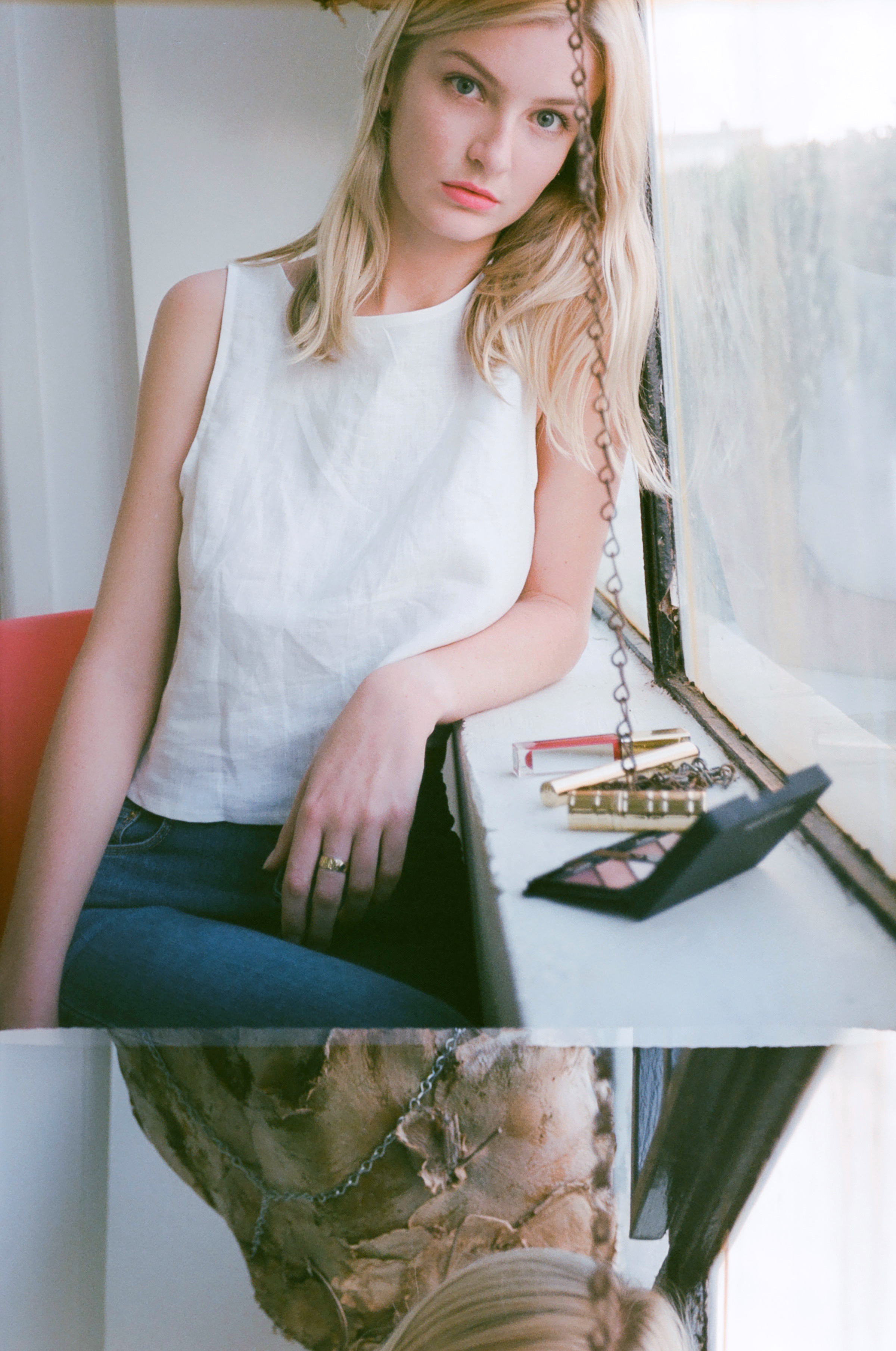 And we're done!
Full disclosure: This post was created in partnership with Elizabeth Arden. 
---
Model: Patience Clutton
Photographs: Ella Jane
Words, creative, production: Chloe Brinklow