2018, what a year, huh? We spoke to TEAM TOMBOY, our regular contributors, friends of TOMBOY and women we respect, about the year that was (almost) and what's up next year. I'll start…
---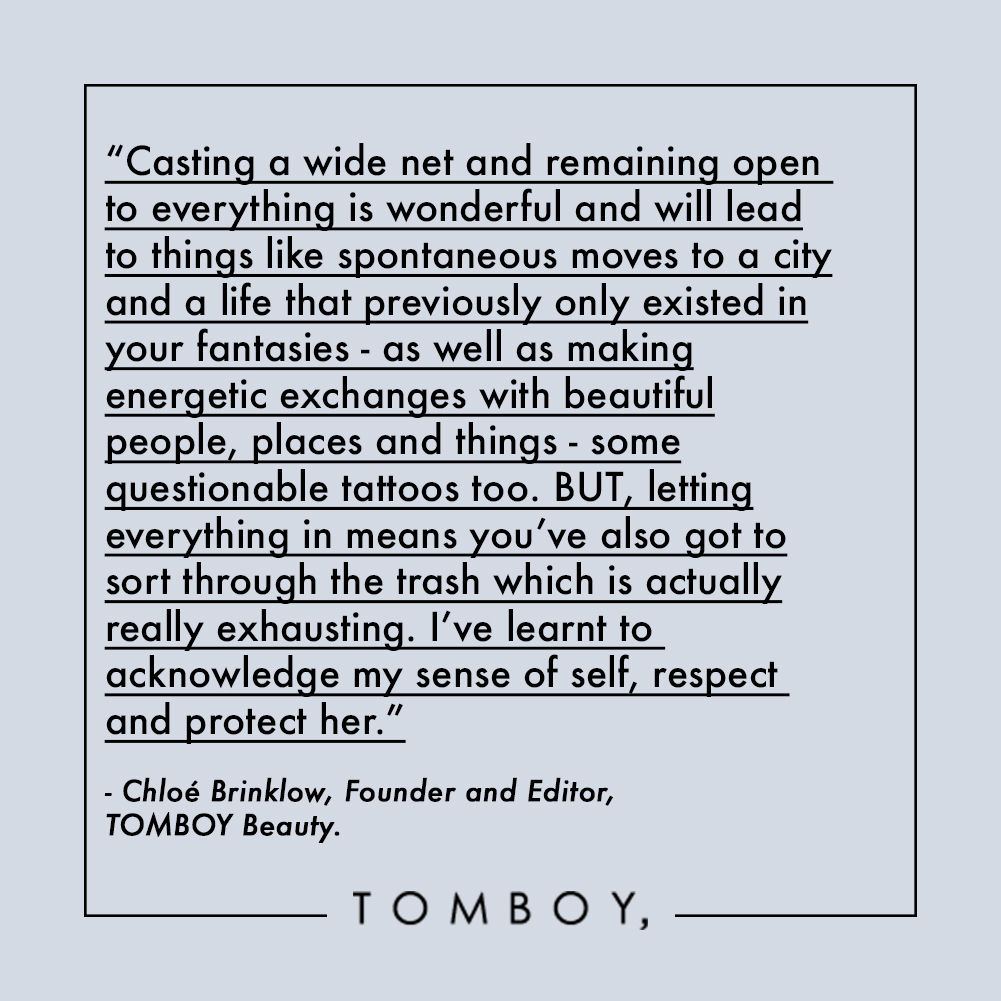 2018, amazing or fucked?
Wait, interviewing yourself is a bit fucking weird, no? But also, I founded this thing, I make the rules, and thats kind of amazing. The same can be said for my year. I'm calling it the year of INTENSE transformation.
Let's start at the beginning…
My last day of 2017 was spent on house arrest at my friend's beach house in Australia. And yes, I acknowledge there are worse places to be incarcerated. I was completing my US visa app after feeling like life stood still for a year, as I tapped my toe in a purgatory of sorts.
Since then I moved to New York, have survived and even thrived a little, in this magical bomb-arse and startling city. I watched my best friend become a Mum to a beautiful little girl who had a pretty rough start but is blossoming like a baby angel, and I stood beside my best 'boy' friend as a groomsman (in a custom Giorgio Armani tux) while he married the love of his life on the edge of the world in New Zealand. I watched someone very close to me go through the motions of rehabilitating from a horrible addiction and come out on top. Missed my family and friends at home… TERRIBLY and experienced the transition of friends who have become family in New York. That's all pretty special.
Professionally, I assessed what sets my soul on fire and have spent the last three months planning a fuck-off 2019 for TOMBOY Beauty and our consultancy. Shit's about to get real.
Biggest lesson?
Casting a wide net and remaining open to everything is wonderful and will lead to things like spontaneous moves to a city and a life that previously only existed in your fantasies – as well as making energetic exchanges with beautiful people, places and things – some questionable tattoos too. BUT, letting everything in means you've also got to sort through the trash which is actually really exhausting. I've learnt to acknowledge my sense of self, respect and protect her.
My friend named, "WISEY" imparted this on me. I kid you not.
Best moment/s?
The day Gatsbying (a dating term we coined on TB) went viral was major. I think it ended up on 40 major news publications. We shot someone Next. Fucking. Level. for TOMBOY's cover girl series, interviewing said human was out of this world, and I can't wait to share it in the new year. Appearing on OFFLINE the podcast with Alison Rice, a woman I respect more than words (and who appears in this article). Personally, having some lifelong friends from home in the Hamptons for weekend. Luke and Nicole's wedding. My best friend becoming a Mum. There's a long list. I am grateful, in the least cringey way.
What would you do differently next year?
Better conversations with myself. More loving that body my Mama gave me. Accepting that confrontation is uncomfortable but so necessary for growth personally and professionally. Patience with the journey, If you've ever waited in line with me at the airport or for coffee, a dinner res etc. you know this one is going to be much more challenging than it sounds.
---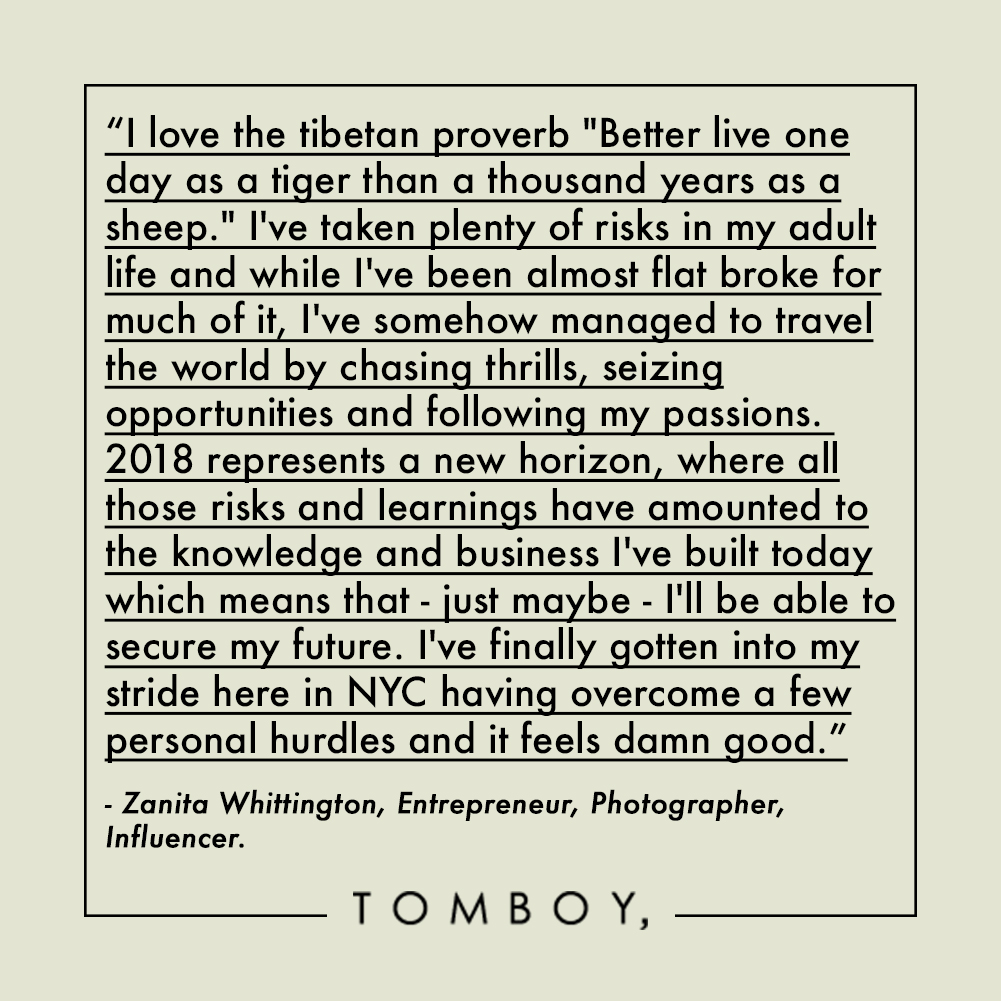 TB: 2018, amazing or fucked? 
Challenging – but brilliant. I love the Tibetan proverb "Better live one day as a tiger than a thousand years as a sheep." I've taken plenty of risks in my adult life and while I've been almost flat broke for much of it, I've somehow managed to travel the world by chasing thrills, seizing opportunities and following my passions.  2018 represents a new horizon, where all those risks and learnings have amounted to the knowledge and business I've built today which means that – just maybe – I'll be able to secure my future. I've finally gotten into my stride here in NYC having overcome a few personal hurdles and it feels damn good.
Biggest lesson?
I have a few! (shouldn't we all) Owning up to your failures and weaknesses is truly empowering and builds space for improvement and growth. In situations of conflict, apologise first even if you don't think it's your fault because it opens up the position for the other party to be humble – you'll both be better for it. Don't look for perfection in your partner or friends, or focus on their flaws, rather, revel in the best aspects of those close to you and it'll help them shine. It's how you act on your mistakes – not the fact that you made them in the first place that counts. Give selflessly, expecting nothing in return, generosity is its own reward. 
Best moment/s?
Every moment spent with my love, Gabriel – his tenacity and talent inspires me every day – and seeing him grow and give has given me strength. Every moment living with your dear editor – Chloe Brinklow – is a constant source of entertainment. We united spontaneously after barely knowing one another and I'm eternally grateful to find such a rich friendship almost overnight – finding a new friend that becomes your best friend is quite rare in your 30s and it's not lost on me. We can be just standing around the apartment in our pyjamas talking bullshit, laughing our asses off and having the best time ever. Feel so lucky to have her! And finally -working with my partner Gustav on projects for our production company. It can be so damn challenging to go into business with one of your best friends and statistically, the odds are not in the favour of things working out. In this crazy city it could all fall apart at any minute – the cost of living can send you flat broke if work dries up. We have navigated some tough conflict and taken huge risks together – and somehow have come out on top. I don't think there's many other people in the world I admire or respect more. 
---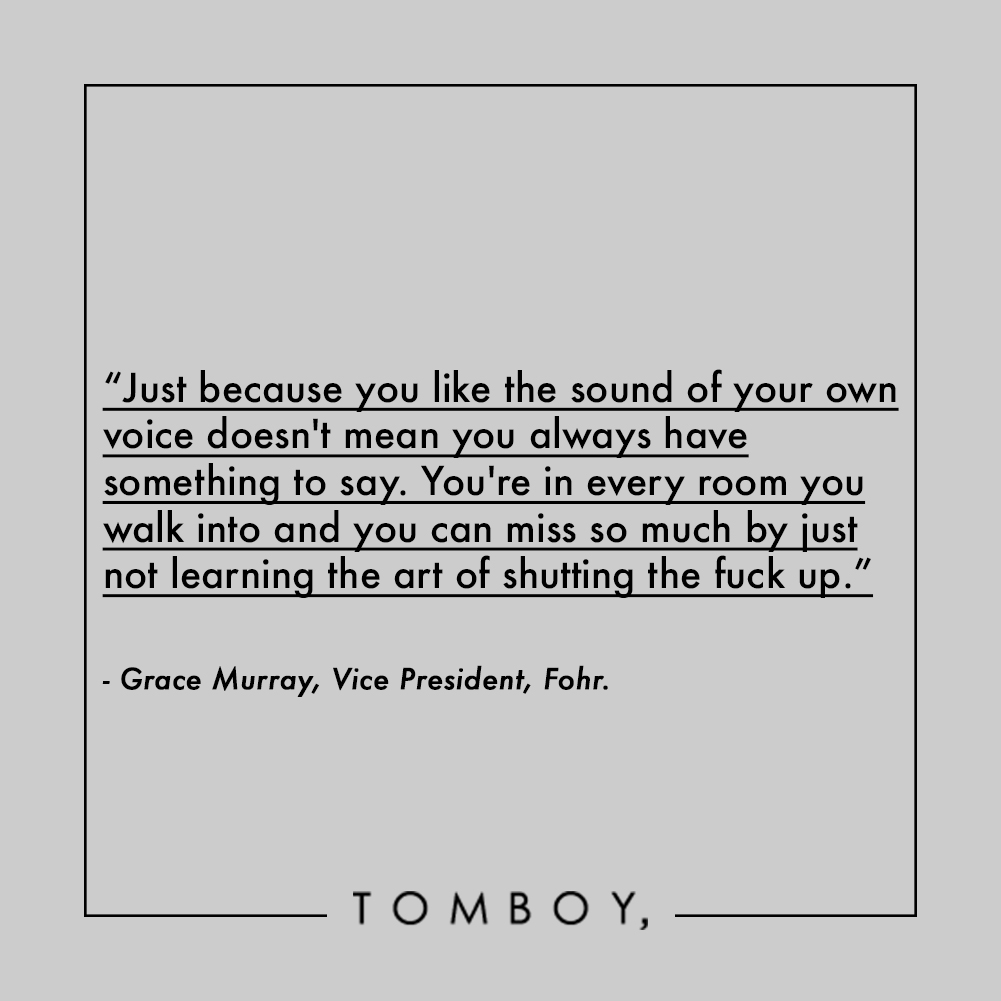 2018, amazing or fucked?
I mean… my regularly scheduled programming of the Bachelor was interrupted by footage of the President meeting with a Korean dictator, so there were definitely some days that felt like the world was belting down struggle street about to explode. But 2018 showed me a lot of love and is the first year I can remember where I've caught myself regularly feeling overwhelmed with gratitude. I'M ON THE FENCE.
Biggest lesson?
Just because you like the sound of your own voice doesn't mean you always have something to say. You're in every room you walk into and you can miss so much by just not learning the art of shutting the fuck up.
Best moment?
Eating Thai takeout & drinking champagne with the love of my life amidst boxes & dust on the first night in our first apartment. We set up speakers before we had unpacked & listened to Adele (?) and had a laugh-y cry about how lame and lucky we are.
What would you do differently next year?
Listen to podcasts about how to control your finances, realise that people who have much more important jobs than me still find time to work out, widdle down daily phone usage, reject my defensive reflexes, call my parents when I think of them & not just on Saturday afternoons when I'm meant to.
---
2018, amazing or fucked?
2018: 20% fucked, resulting in 80% amazing. BIG YEAR.
Biggest lesson?
To always trust my instincts, protect my worth and my heart, and always act with integrity and honesty.
Best moment?
All of the personal growth I've been through this year as hard as it came, and everything that resulted from it. Incredible work opportunities, my 21st birthday (lol) and waking up next to my girlfriend every morning. That's more than one moment but who can pick a singular in 365 days?
What would you do differently next year?
I want to pursue more passions outside of work and within my profession. I want to make a conscious effort to treat every woman with the kindness that we all deserve, above everything else. And reduce more waste!
---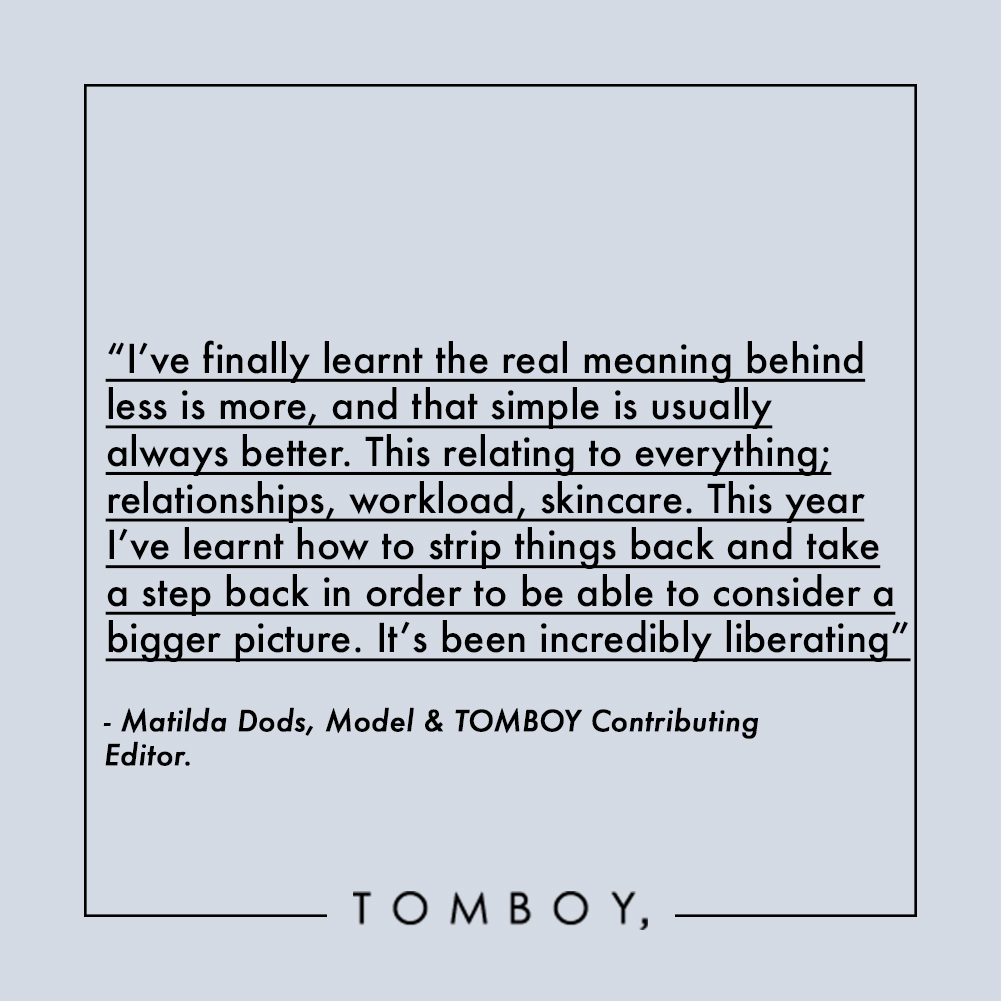 Both. I've experienced more personal growth this year than ever before, which has been amazing. However, watching world politics and social institutions continue to fail the people that they purport to serve has been fucked.
Biggest lesson? 
I've finally learnt the real meaning behind less is more, and that simple is usually always better. This relating to everything; relationships, workload, skincare. This year I've learnt how to strip things back and take a step back in order to be able to consider a bigger picture. It's been incredibly liberating
Best moment? 
My 21st, my first HD at uni, getting a house with my partner, working with incredible people on amazing jobs. There's too many to choose just one.
What would you do differently next year? 
I say this every year, but try to not be in such a rush. To stop worrying or anticipating what's coming next and just appreciate what's happening as it is happening.
---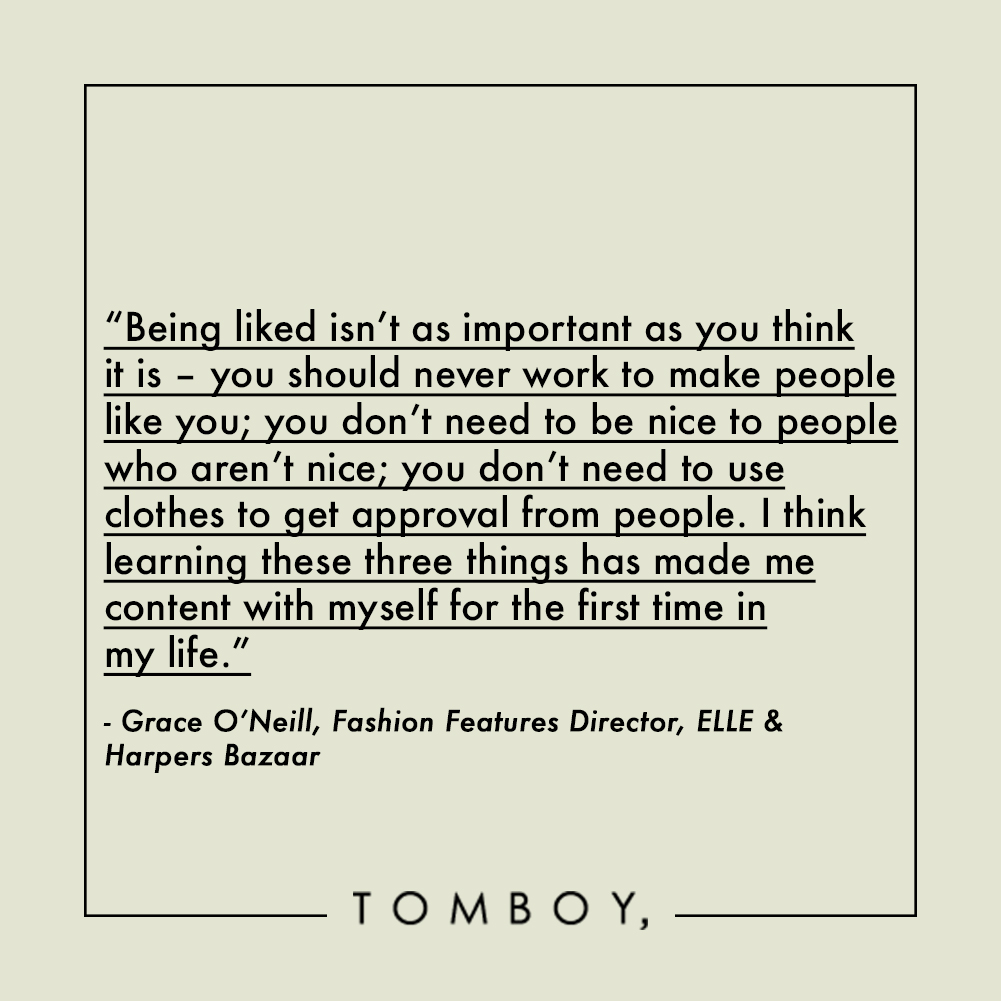 2018, amazing or fucked?
Amazing!
Biggest lesson?
Being liked isn't as important as you think it is – you should never work to make people like you; you don't need to be nice to people who aren't nice; you don't need to use clothes to get approval from people. I think learning these three things has made me content with myself for the first time in my life.
Best moment?
So many! I got a promotion, finished a screenplay (and film school), started a podcast, moved into an apartment with my boyfriend Zach. I went to New York Fashion Week, had dinner under the stars in the middle of the Sahara Desert, went to LA for 40 hours to interview the cast of Crazy Rich Asians… This just sounds like bragging now. I was completely spoiled in 2018.
What would you do differently next year?
Save some goddamn money!
---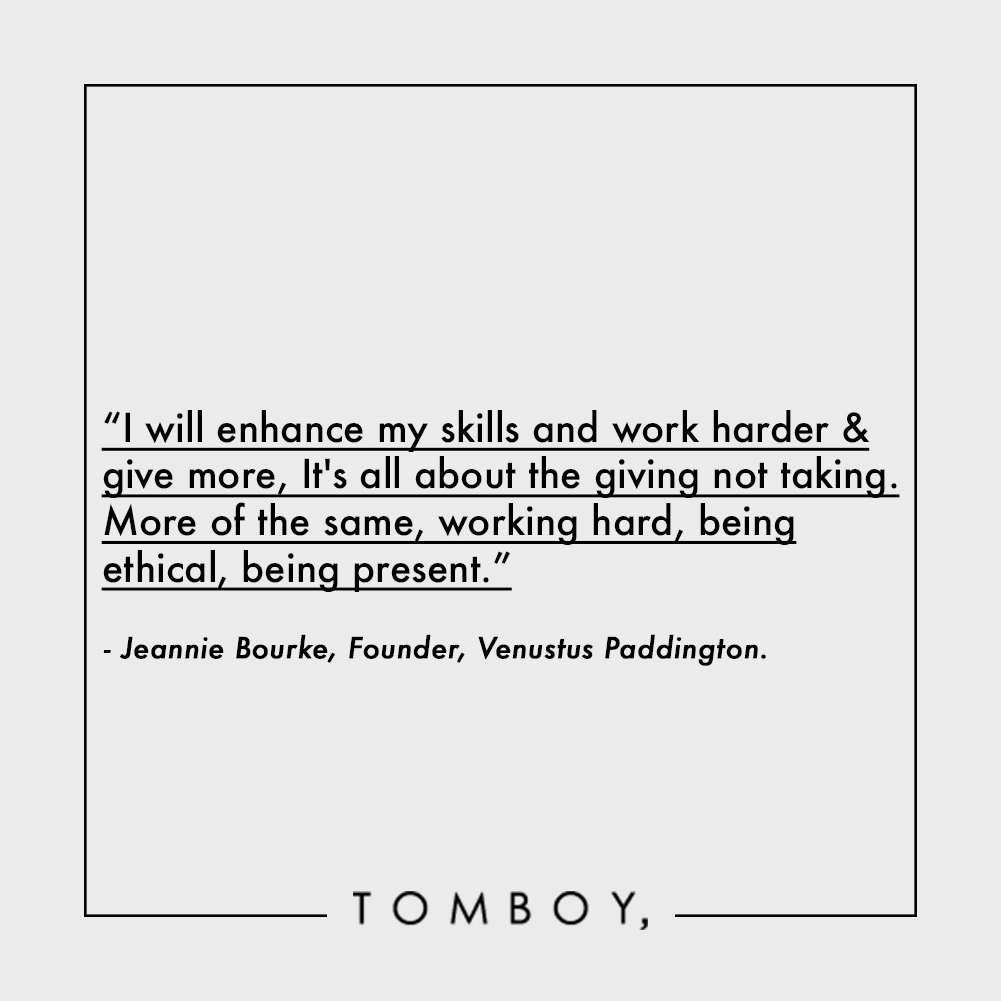 INCREDIBLE! The beginning started with attending The Future Laboratory seminars – brilliant – where we discussed that trust is at an all-time high & anxiety at an all-time low. And that being connected 24/7 is not ideal, and really important getting people off the grid. Then in April and May, we started horoscope perfumes, so interesting learning about each sign, but for me most importantly – what's going on for you right now & how I can help you.  This was so much more fun than I thought.  Everyone loves giving these for presents, it's really quite personal for what each star is going through right now.
A request for a blend for Billie Iveson –
create & inspire
– to help all the creatives for inspiration. It was an honour to be asked by Billie, loved doing this for her. Then the launch of
Personalised Six Hand Body Massage
, a game changer…This took months & months of training. Creating living walls in the space. Talking on the podcast.
There is a bigger need than ever before for me to consult with clients, helping them with overwhelming parts of their lives. The feedback has been incredible. Energetically this year is/was about being ethical, honourable, honest, being all about the work, do more, be more, give more – being beyond reproach – working harder than ever.
14 days with Gary & Zac on holidays in the Maldives, helping women & men in the only way I can – feedback, testimonials, women helping me – The Ferguson girls, always….
Solo trips to Melbourne & Byron Bay – a new favourite.
What would you do differently next year?
I will enhance my skills and work harder & give more, It's all about the giving not taking. More of the same, working hard, being ethical, being present.
---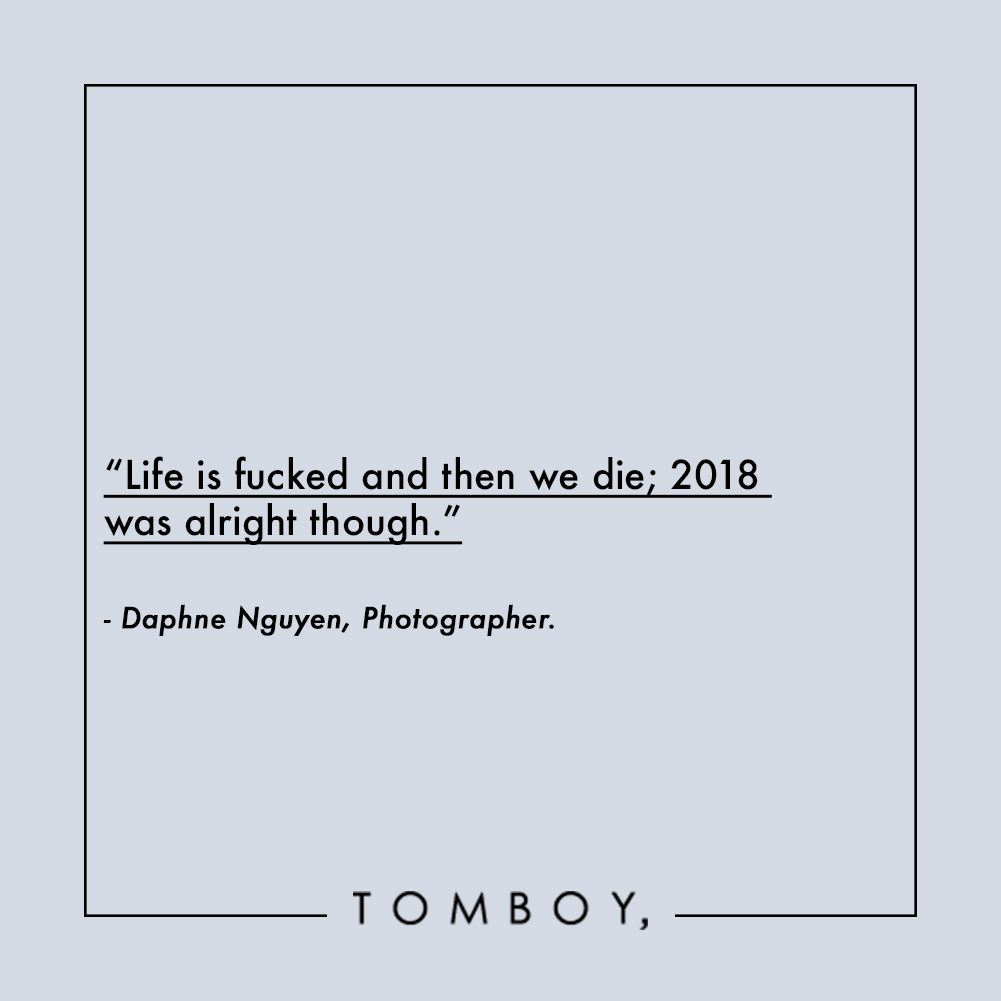 2018, amazing or fucked?
Life is fucked and then we die; 2018 was alright though.
Biggest lesson?
Not to pull into Brooke James' driveway from the highway with a car that isn't yours.
Best moment?
Watching birds in Central Park.
What would you do different next year?
I would pull into the safer grass driveway to the right of Brooke's driveway and save hundreds of dollars worth of cover-ups.
---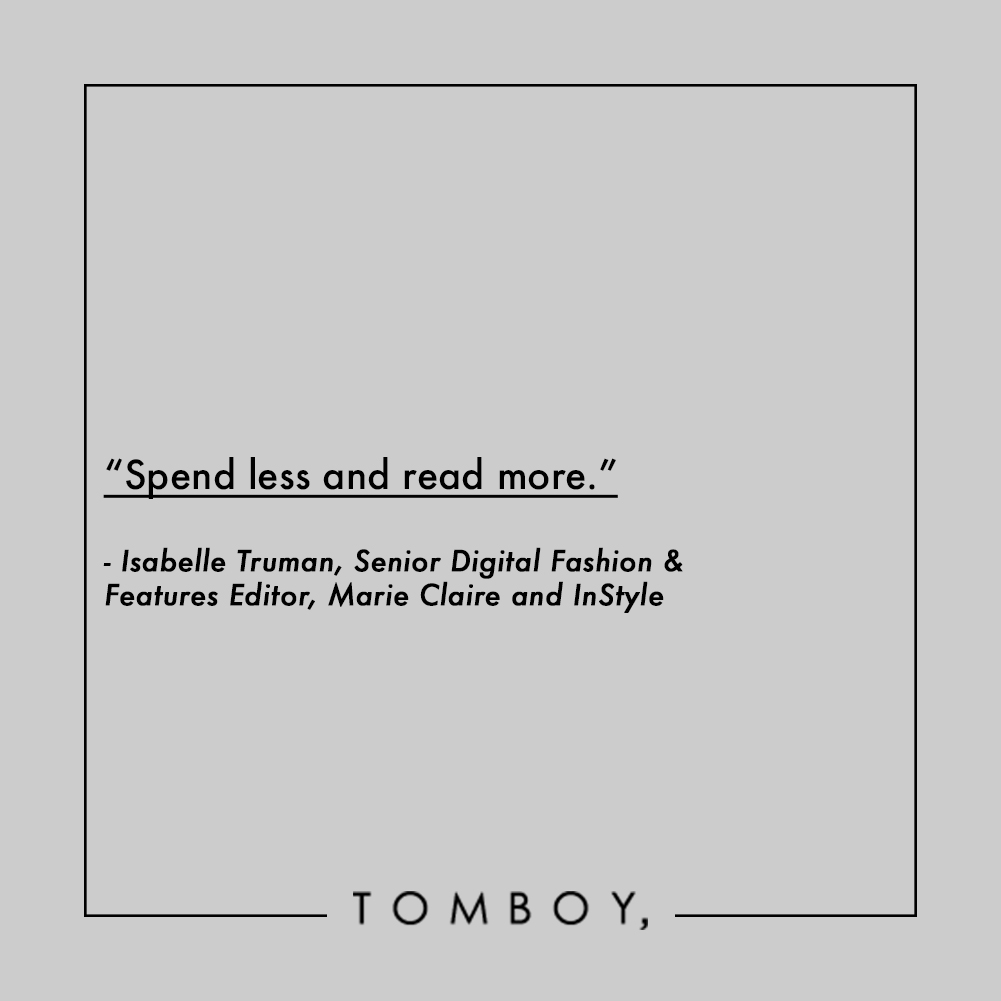 2018, amazing or fucked?
Mostly amazing
Biggest lesson?
To stop saying yes when I want to – or should – say no.
Best moment?
Finally starting a podcast – After Work Drinks – with my best friend, Grace. It's been so fun to have a side gig and the weekly catch ups over wine aren't bad either.
What would you do differently next year?
Spend less and read more.
---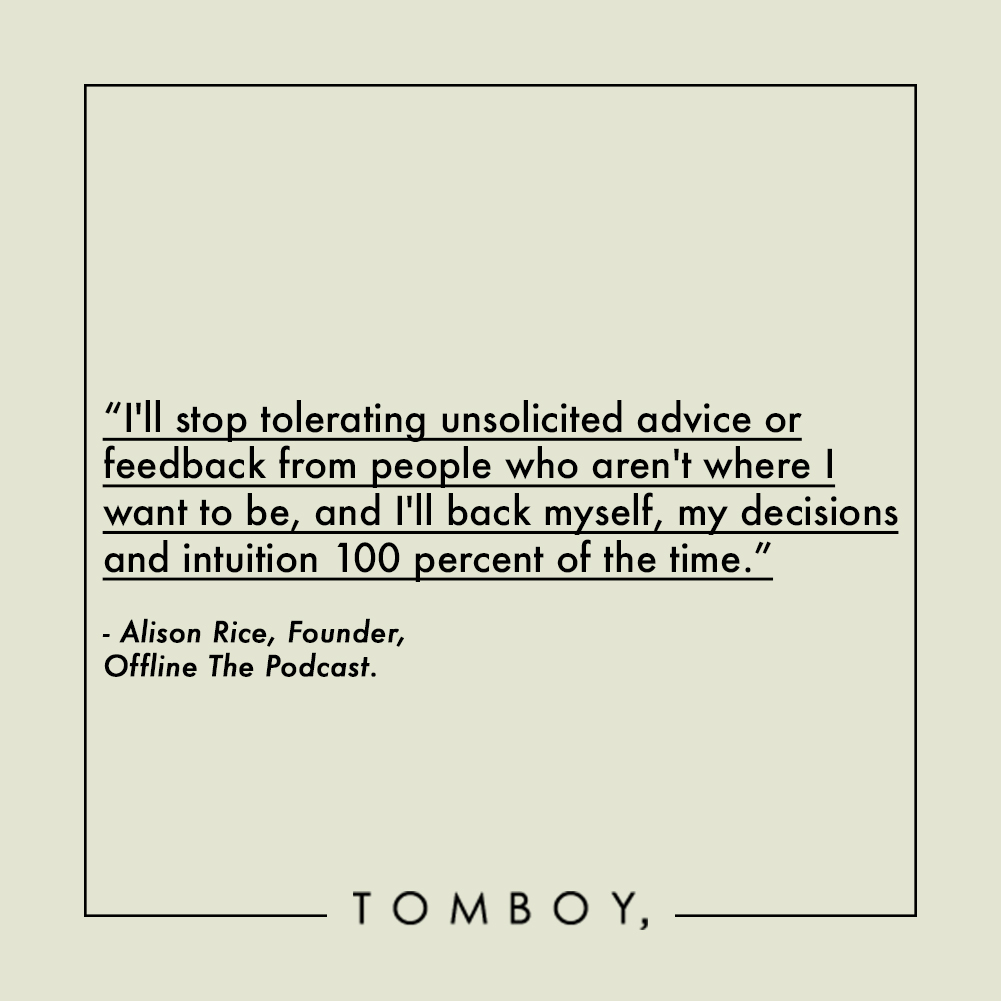 2018, amazing or fucked?
Fucking amazing at times, and amazingly fucked at times. I think I felt every emotion a human is capable of feeling this year, and also programmed in some new ones.
Biggest lesson?
You will get whatever is meant to be yours. I spent a good portion of the year planning and what felt like orchestrating at times. It was pure and I had to be detail-orientated in order to transition into a new chapter, but there was also a few curve balls I tried to control and that didn't end well. So a big lesson was just remembering my path is predestined — all that is required of me is to listen, observe, learn and take action.
Best moment?
I launched a top performing
podcast
so that was both surprising and joyful. But if I really think about what makes any moment in my life a "best" moment, it's when I'm with my Big Sagittarius Energy — my husband Tony. There are so many moments like this, but one that stands out was getting day drunk with him at the bar inside Barney's Chelsea (4pm happy hour and free fries!), then riding Citi Bikes back to Soho. I felt free, excited, cute (was wearing a boiler suit), scared, loved and grateful all at the same time.
Thanks Chlo for convincing us to get on Citi Bikes xo.
What would you do differently next year?
I'll stop tolerating unsolicited advice or feedback from people who aren't where I want to be, and I'll back myself, my decisions and intuition 100 percent of the time.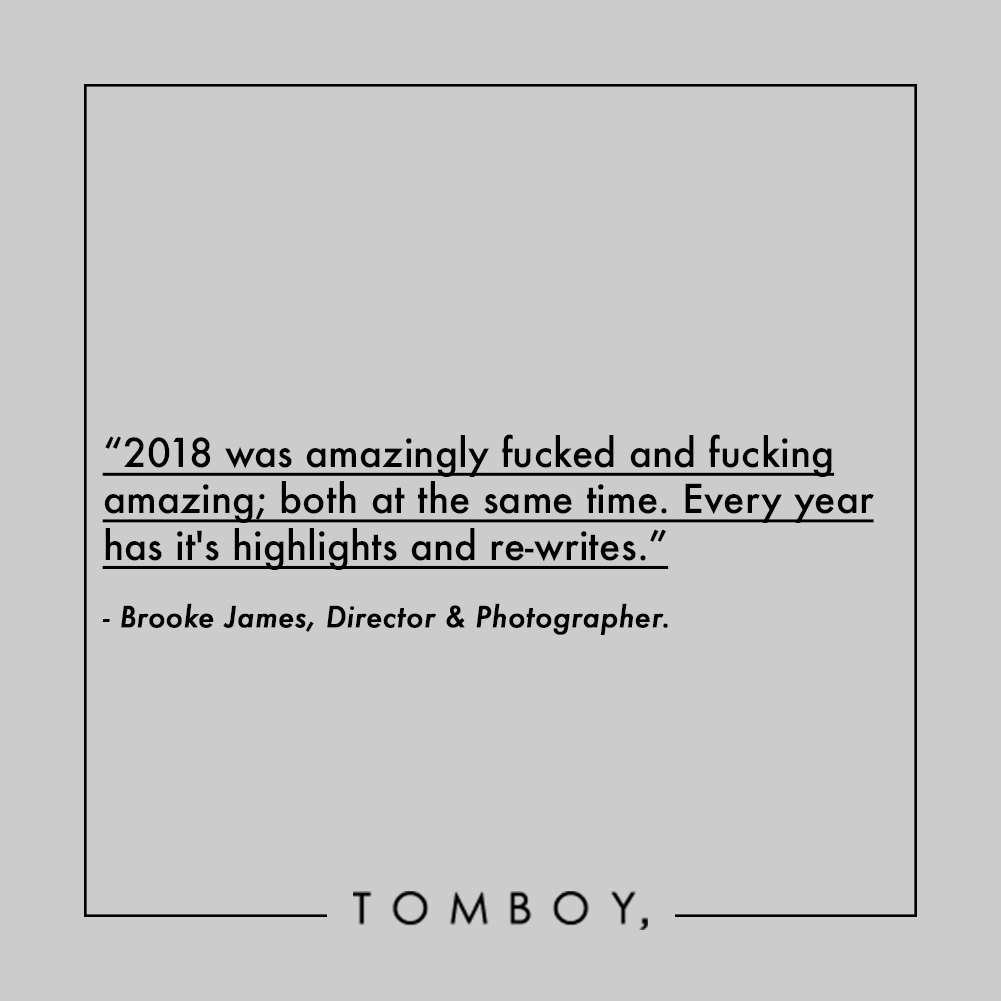 2018 was amazingly fucked and fucking amazing; both at the same time. Every year has it's highlights and re-writes.
Biggest lesson?
I'm shocking at holidaying. Doing nothing doesn't feel invigorating to me.
I have two;
Spending 24 hours in the Cotswolds with my friend Tay. Never underestimate how much trouble you can get yourself into when you're in a small English town. It was straight out of a movie sequence.
and secondly,
My friend Daniel's wedding. I spent a weekend at an eco retreat with the boys I grew up with without phone service or wifi. We got to connect, play sport, trash talk and celebrate around a bonfire surrounded by nature & stargazing with all of our friends. It was a really special moment.
What would you do

differently

next year

?
Next year I'm not going to think so meticulously about everything and just DO it and trust that the pieces will come together. I feel like as this year comes to a close the fire has been re-ignited inside me so I'm really excited for what's to come.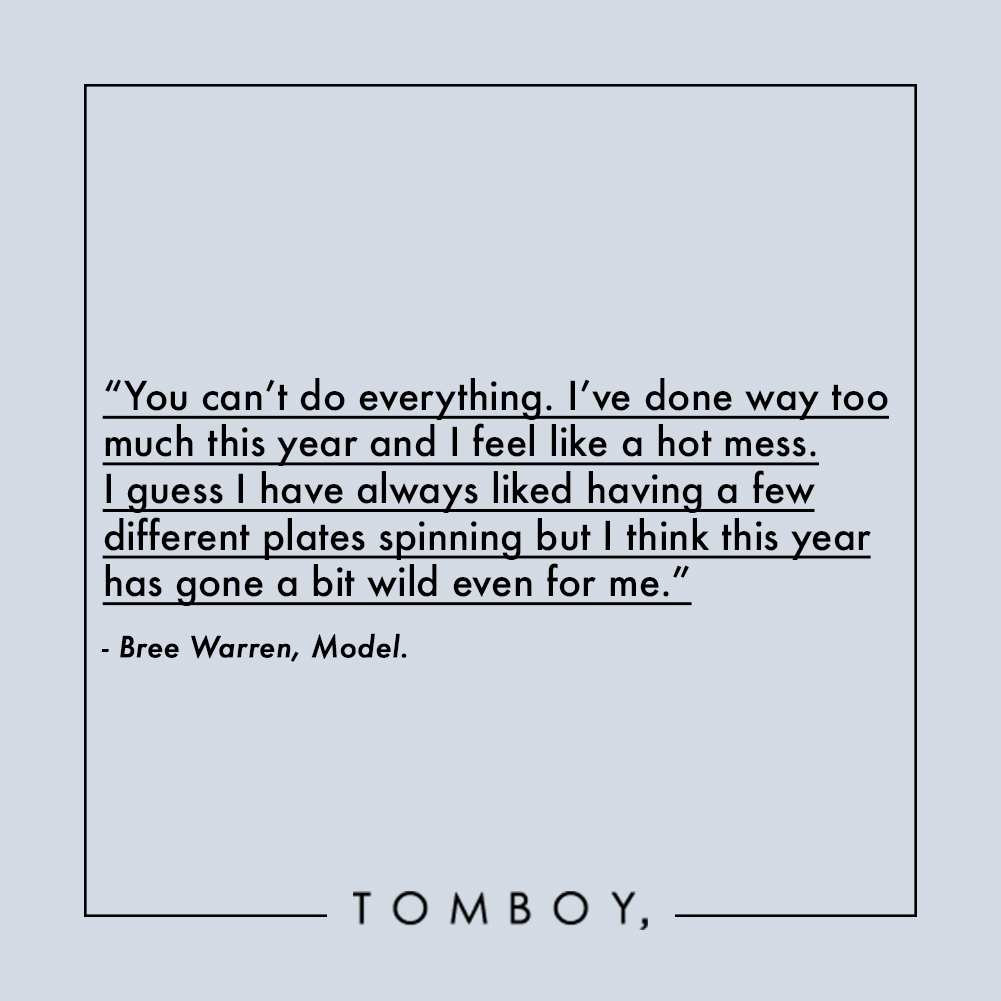 2018 Amazing or fucked?
BOTH! Haha Amazingly fucked in a good way!
Biggest Lesson?
You can't do everything. I've done way too much this year and I feel like a hot mess. I guess I have always liked having a few different plates spinning but I think this year has gone a bit wild even for me.
Best Moment?
My surprise engagement trip to Byron Bay
What would you do differently next year?
Try to do a little bit less and CHILL OUT.
---
With thanks to the women who generously share with us, and make TOMBOY what it is, featured and above and beyond. Oceans of Gratitude from TEAM TOMBOY xx
---