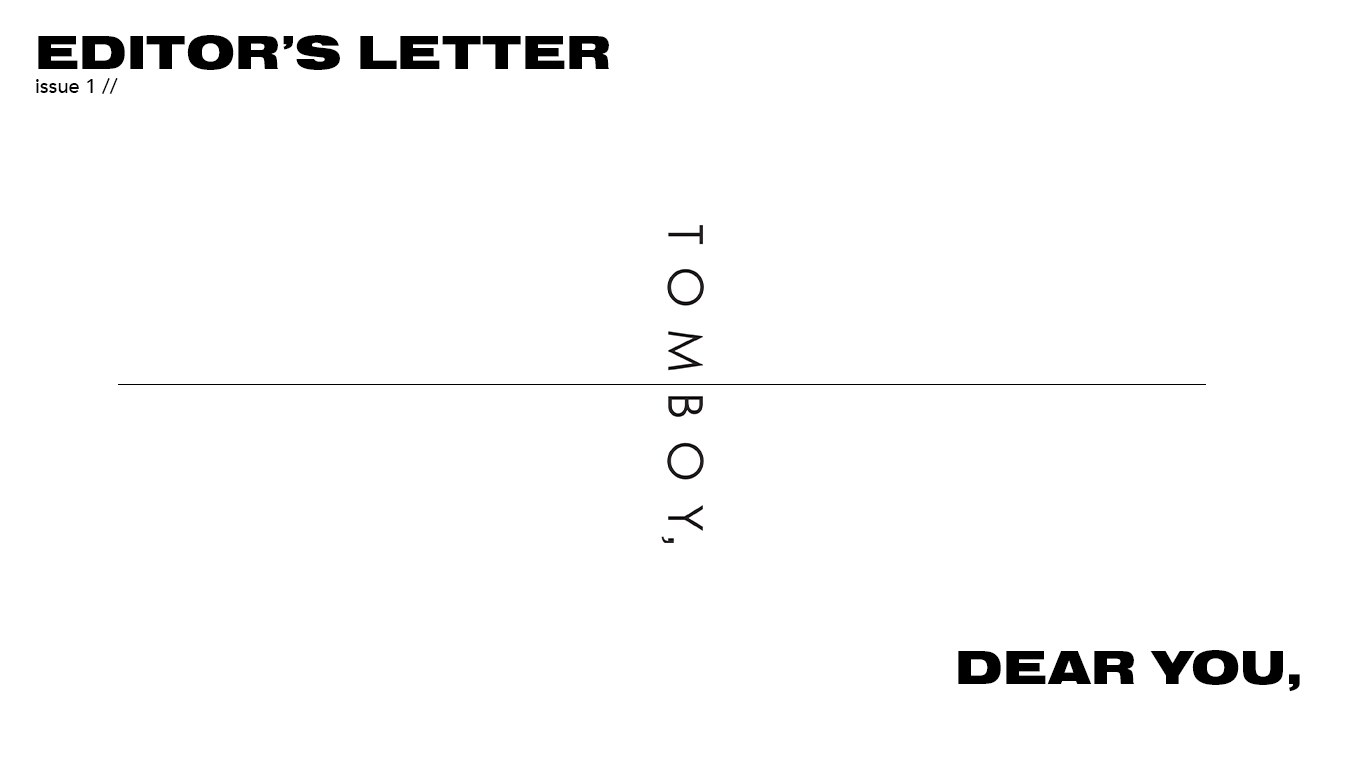 Welcome to the first edition of TOMBOY Beauty Magazine.
To understand how we got here, I've got to talk about where we started… We launched TOMBOY in Australia three years ago with our first #TOMBOYBeautyGirl, Nicole Warne and a simple mission; to explore beauty through a 'less is more' lens, to challenge the usual perceptions of beauty and feature women (and men) – both as subject and collaborator – who are fearless, progressive and go against the grain.
Fast forward to now: we are bi-continental with offices in Sydney and New York, and OG supermodel, photographer, entrepreneur and philanthropist, Helena Christensen covers our first edition of TOMBOY Beauty Magazine. Seeing her name (and face) on the TOMBOY masthead will NEVER. GET. OLD.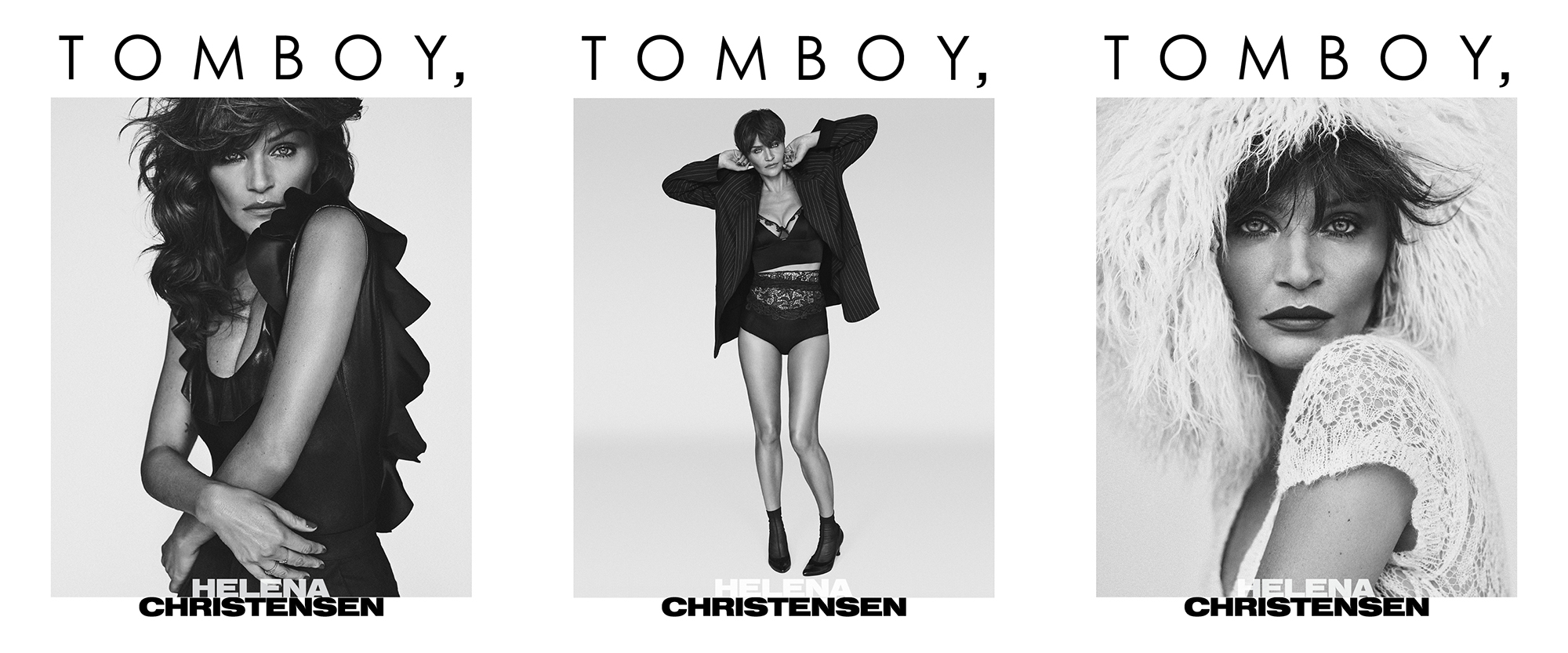 It's not every day that you confirm the Helena Christensen for your first cover. When I got the call, I was overwhelmed. But I could never have imagined having the opportunity to collaborate with her (and photographer, Christian Blanchard who lensed the cover story) in the way that we did in the months that ensued. Helena did not turn up, interview, and go on her merry way. She was in it – the creative process  – from ideation to inception, and with a passionate generosity of spirit, skill, and opinion. And as the pictures prove, this experience pushed TOMBOY to new heights.
It was this process that motivated me to not only question my own creative processes, but contributions and consumption in the digital world. And in turn TOMBOY Beauty's place in it.
The revelation: We need to create (and consume) consciously, thoughtfully and with purpose.
While TOMBOY's passion for beauty; challenging it, finding meaning in it (as well as offering service and inspiration through our alternative lens and casual tone) is still front-and-centre. Within this new format we will extend our content offering to lean in to the idea of finding beauty in the world around us, in places that it isn't always easy to find. Inclusively, we explore the challenges, passions and fears that help perpetuate conversations that we both want and need to have.
We aren't a flick-through because I'm still on the fence if that is actually a way people like to consume their online media, but we are a magazine. Each issue will be released in parts, uploaded during the issue's life span.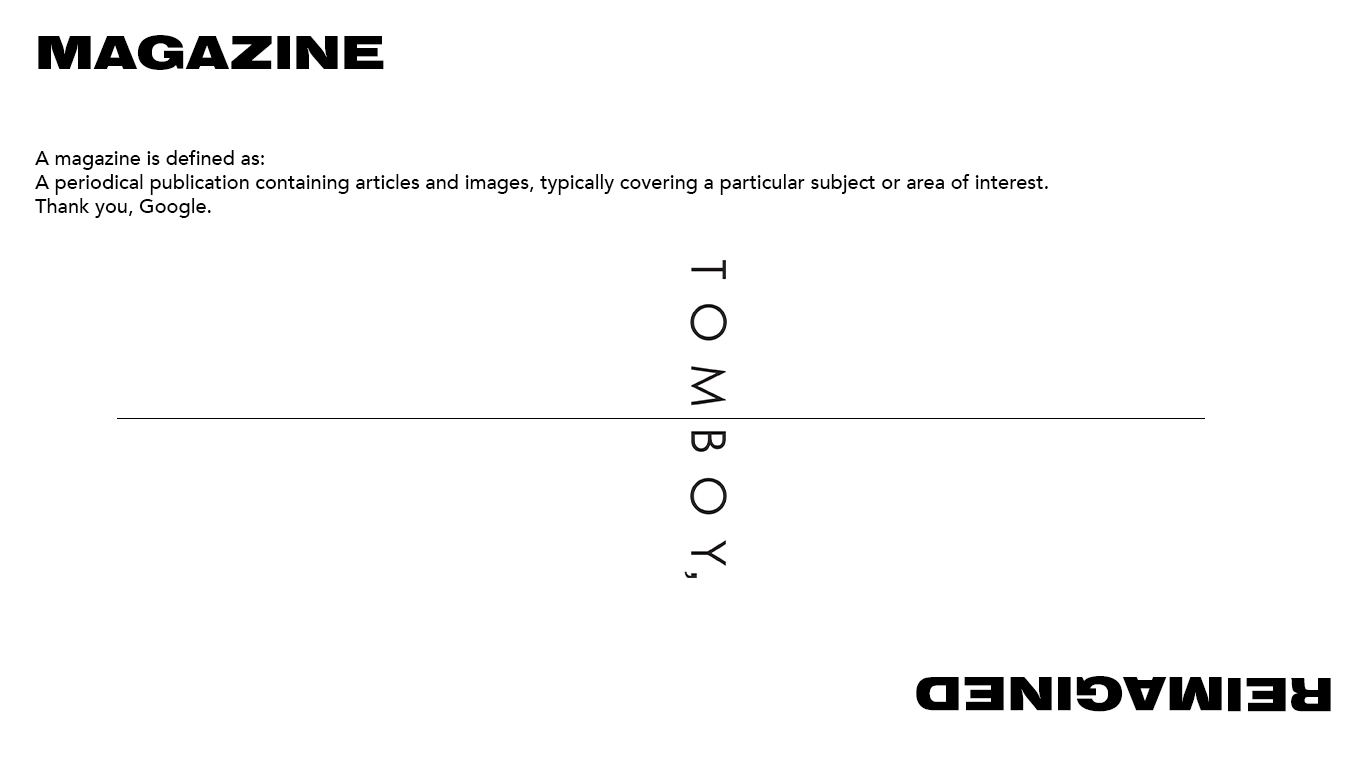 In the interest of full transparency; repositioning as a magazine is essential to support the quality of the content we create, cultivate a space that is worthy of the work of the collaborators we create with, and the brands with shared values that we partner with. But mostly it ensures we can continue to do what we do and share it with you, our community.
Thank you for coming along on this wild ride, and inspiring TOMBOY reimagined. We wouldn't exist without you.
Chloe Brinklow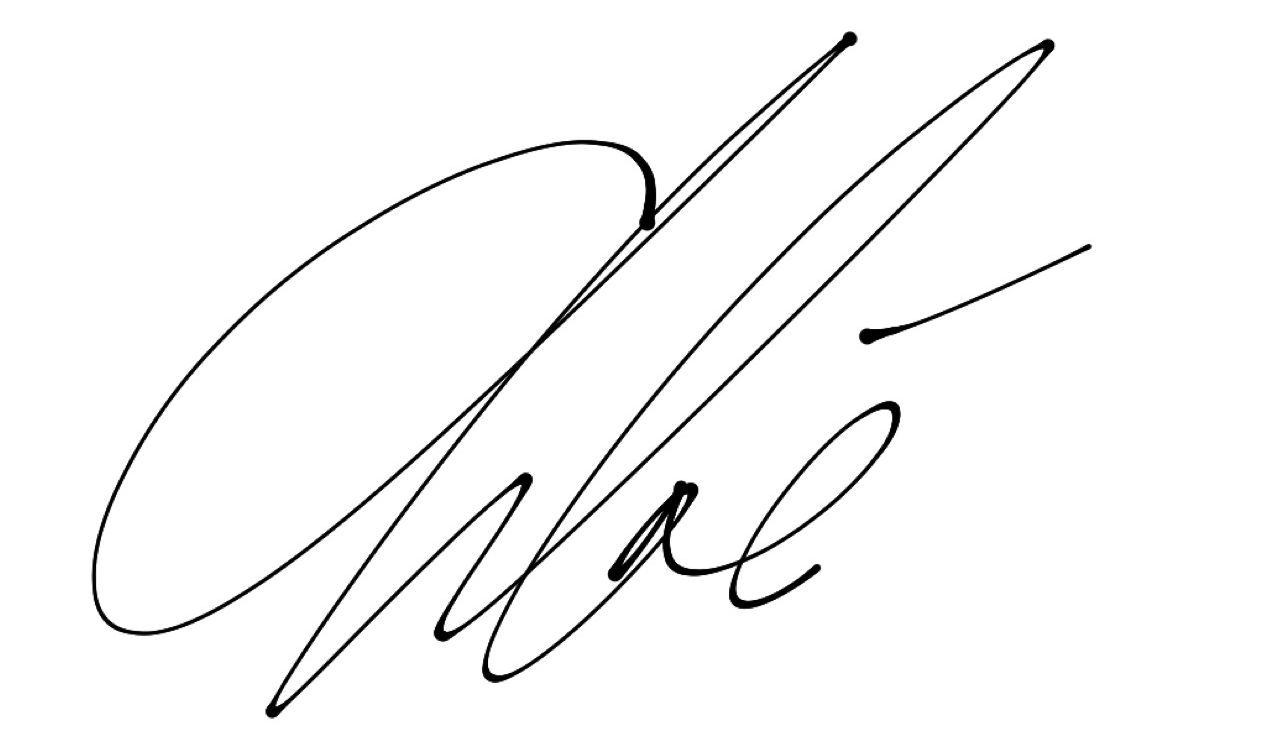 FOUNDER & EDITOR