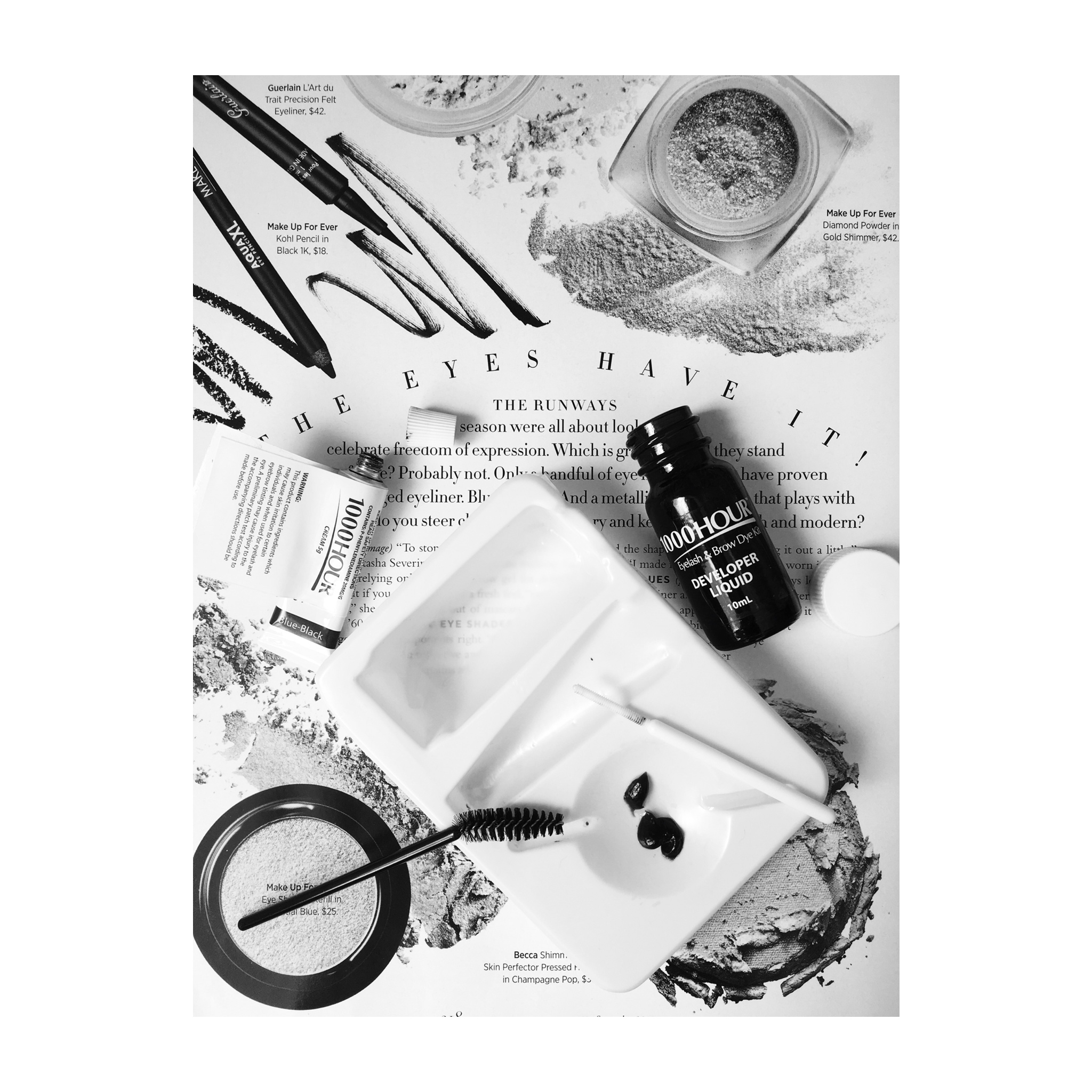 Without sounding dramatic, there often comes a time in a woman's life where a certain beauty treatment feels particularly URGENT on certain days/weeks. These urgent matters may be consistent with, but not limited to: a date, an event, or just the feeling that self-care is suddenly imperative. While I might not have a Prince Charming knocking down my door, OR a likely terrible tinder date waiting for me at The Forresters, like spray tan Thursday, where girls feel like they go from a 4 to a solid 9.5, tinting my lashes is conducive to a similar spike.
I don't have a problem with mascara, I have two. It irritates my eyes, and come 5 pm I look like a stoned racoon. And while I fare better with colour on my long lashes, I don't like the clumpiness.
Bank balance and time permitting, holding fortnightly lash tint appointments is one of the only constants in my life. So on Monday when I was desperate, my usual spot was booked, and not wanting to part with $400 (actually $45 which I consider pricey for a tint) I made a dash to Chemist Warehouse and picked up 1000 Hour Eyelash & Brow Dye Kit ($16.99). En route home I sent a text to a friend: for pre-emptive moral/technical support.
---
The method: 
After making sure there is no eye-makeup residue, and applying Vaseline to the areas above and below the lashes, I mix the liquid and cream dye together, then apply the same way I would mascara, and wait for 12-15 minutes (as per the instructions) with eyes closed. What then ensued was a heavenly head massage, performed by TB Contributor, Matilda, optional but helpful, and a particularly hilarious guide of me by her, to the kitchen sink. Where I removed the solution with damp cotton pads, and an extra rinse to cure my burning corneas. Apparently, stinging is normal, and it DOES sting. But, pain is beauty!?
The result: 
Not blind, thankfully.  And WITH tinted lashes. A win on my end. Anything that I can save money on and do from the comfort of my own couch whilst blindly eating junior mints gets a 7/10 rating from me. I will probably do another coat après the first go, as I like my lashes VERY dark and the result, while great didn't quite stack up with my usual salon job. However, for a DIY approach, if you are short on money and/or time, this is a good, legit alternative.
---
Words and collage: Ella Jane (using Harper's BAZAAR Australia September 2017 layout).