Hairspo c/o Australia's no.1 beauty vlogger, Lauren Curtis.
When I first met Lauren her hair was very long, and very blonde. One of the first things I asked her was if she'd ever cut it? The question had everything to do with her openness to receive reference shots of hair styles I wanted, but couldn't have, thanks to my hair's maximum length (just above the nip), and unwillingness to grow the same length all over.
Quick as a whip, in her characteristic half-laugh, half-talk pitch, (if you watch her tutorials, you know what I am talking about), she answered, "No. Never!" And she meant it. Her hair is her thing.
Fast forward three years, and several "suggested" hair cuts later (sorry Loz), while watching Lauren document her "reverse growth" hair dilemma on Snapchat, her in Perth, me in Sydney, I texted her. Quite a few messages later complete with screenshots of haircuts we liked, I got the feeling Lauren was serious about cutting off her signature locks. I insisted we be involved in the who, what, where and how, when or more specifically 'if' she ever decided to go through with the chop.
 She replied, "Yes, I'd be honoured. Let's do it."
 I spat out my English breakfast tea…
Never say never, huh?
---
Three days later, It's 6am, I am waiting at Koda Cutters, Diane Gorgievski's new Bondi Beach salon, (FYI – she's the multi-tasking editorial stylist behind the hair AND makeup for our Erin Wasson story). Photographer Christian Blanchard is setting up the first shot. I am anxious, expecting Lauren to arrive in need of counsel. But she bounds in to the salon excited with only the slightest hint of nervous energy.
Lauren sits down in front of the floor-to-ceiling Philippe Starck mirrors (read: Koda's interiors are effing cool) and ruffles her hair for the first shot.  I decide to wait until post-hair cut, save for a few "How are you feeling?" check-ins to quiz her on the psychology of the process…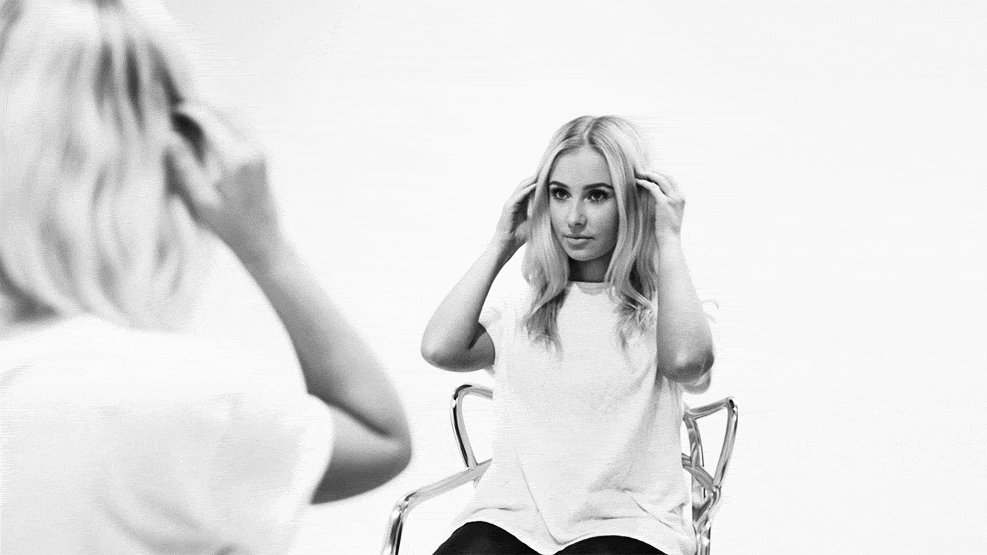 Sitting in the chair I felt excited and nervous. Definitely apprehensive about cutting my hair after I had spent so long trying to grow it. Di was so lovely and complimented my hair, which made me think, "If a HAIRDRESSER thinks my hair is great, maybe I shouldn't be cutting it!?"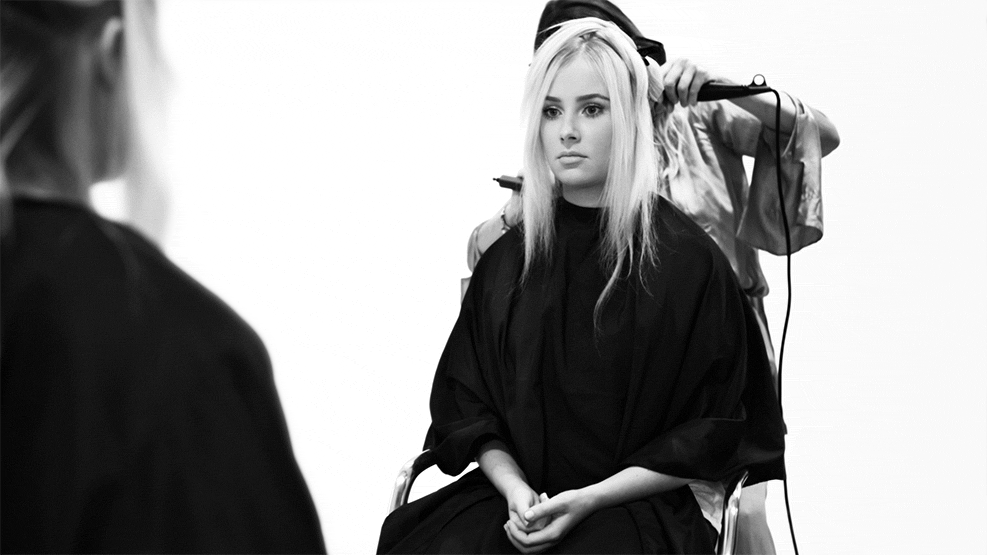 As Di was blowdrying my hair I thought, "My hair looks so much healthier when it's professionally blowdried. I wish I could blowdry like that." Which, of course erupted feelings and made me question, "Am I doing the right thing?"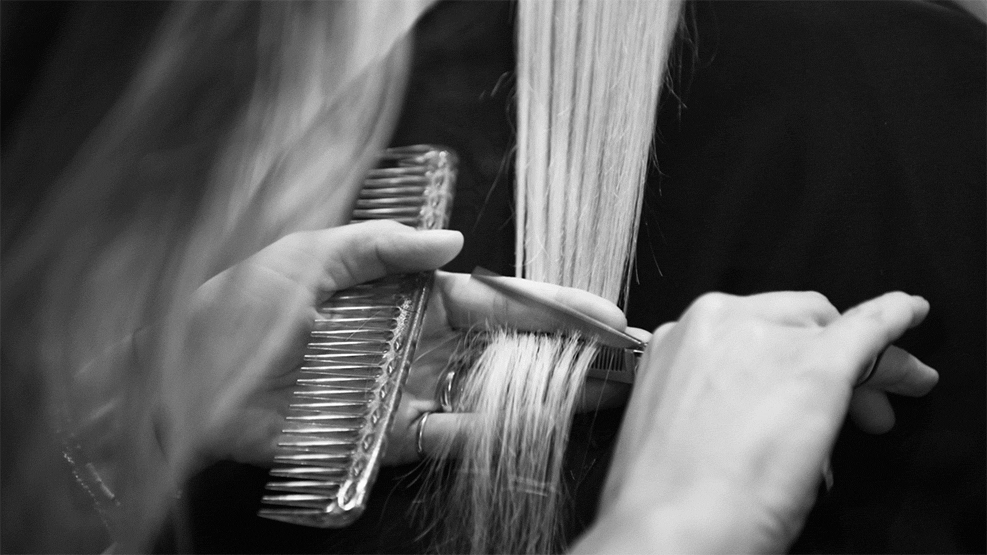 When the scissors came out, I was actually totally ready for the chop. I definitely expected to feel a lot more nervous than I did, but I think I knew I really needed to do it and so I talked myself in to it beforehand. Seeing my hair on the floor excited me. I had actually gone through with this.
Cutting my hair is something I never imagined myself having the courage to do. I never even had trims in fear of making my hair shorter, let alone intentionally cutting half of it off.
Di finished the first cut and I actually decided to go shorter. I thought that if I was already going to cut so much of it off, I may as well fully commit to a dramatic change. 
I'd describe my hair as a blunt lob, slightly shorter at the front it comes to a sharp angle at the ends. I absolutely love it – it's fresh and new. 
Even though it's just a haircut it definitely feels like it represents a new chapter for me; stepping outside of my comfort zone and seeing what else I might find and love, that I never thought I would.
---
Words and creative: Chloe Brinklow
Photography: Christian Blanchard X TOMBOY Beauty.
Hair: Diane Gorgievski at Koda Cutters.
Hair Assistant: Stephanie Dell at Koda Cutters.
Makeup: Lauren Curtis, obviously.