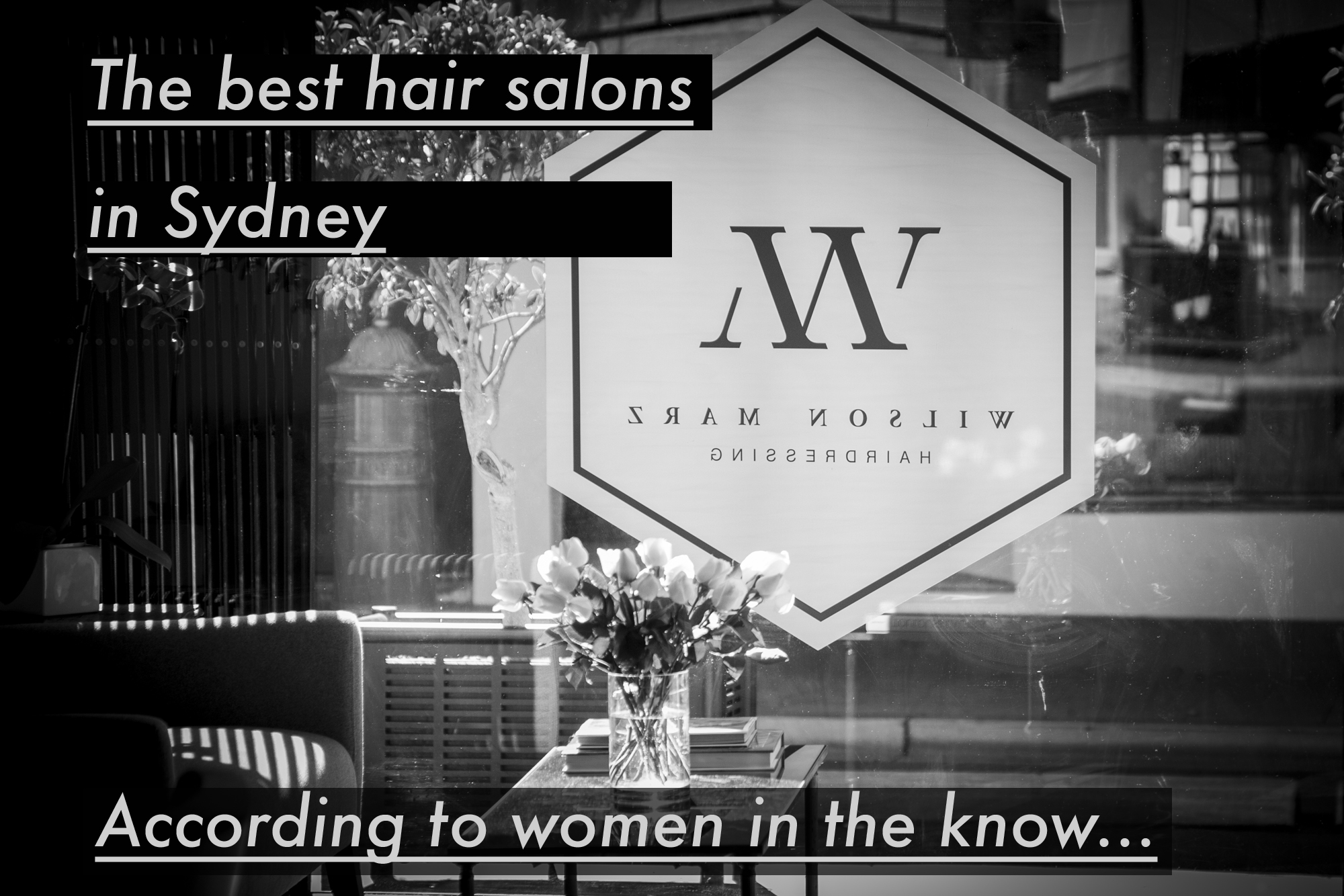 And me…
The three beauty questions I get asked most are, "What's your favourite foundation?" Currently, MAC Studio Waterweight, 'Should I go to Melanie Grant?' Yes! AND where should I get my hair done?
Because hair is a personal thing and I have far from atypical hair. I have enlisted the help of some fancy friends, with excellent hair to answer the last one.
But I'll start…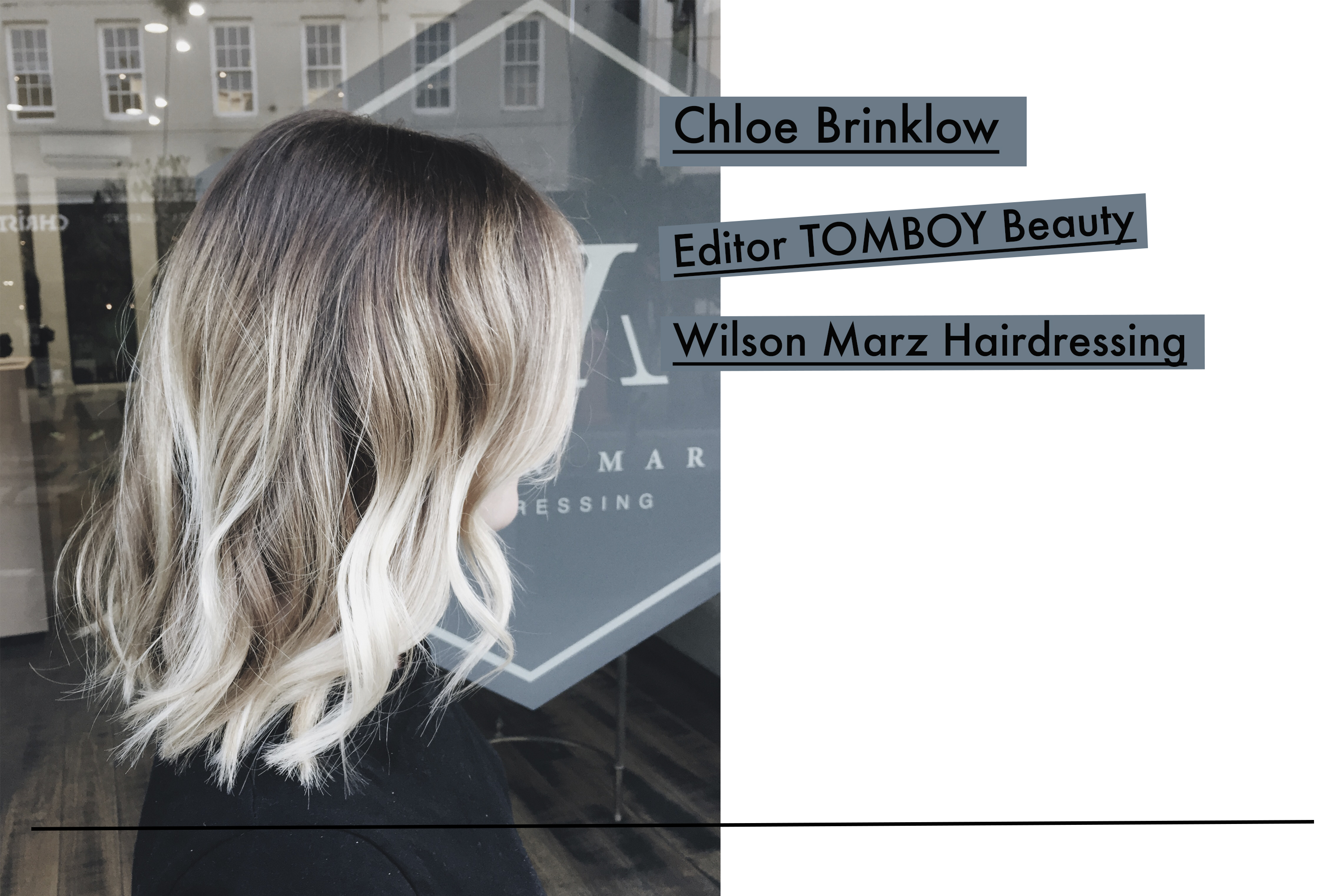 Where: Wilson Marz, Paddington.
Who: I see Sally Schmidt (nee: Wilson) on the reg' for colour, and Jake Williams for my cut. Though, I've basically had every staffer see to my hair at some point. They're all great, human being-wise, talent-wise, and there is zero intimidation factor.
The Service: I have tremendously difficult hair that has a tendency to throw warmth, and straddles dry, damaged, and naturally coarse. Winner! But the team have patience and know my hair better than I do. The Oribe and R+Co products are a bonus!
The Setting: I always say Wilson Marz is the kind of salon you go to when you're done going to the scene-y salons that have all the gear, and no idea! It's cool, but unfussy, think: dark timber floors, white walls and brass furnishings.
Loyal, because: 
Three things… 1) The consultation is never skimmed over – we talk about what I want to achieve, and what that means in terms of realistic timelines, consequences, and red flags – I appreciate the transparency. 2) The end-product. Every time. 3) Feels like home.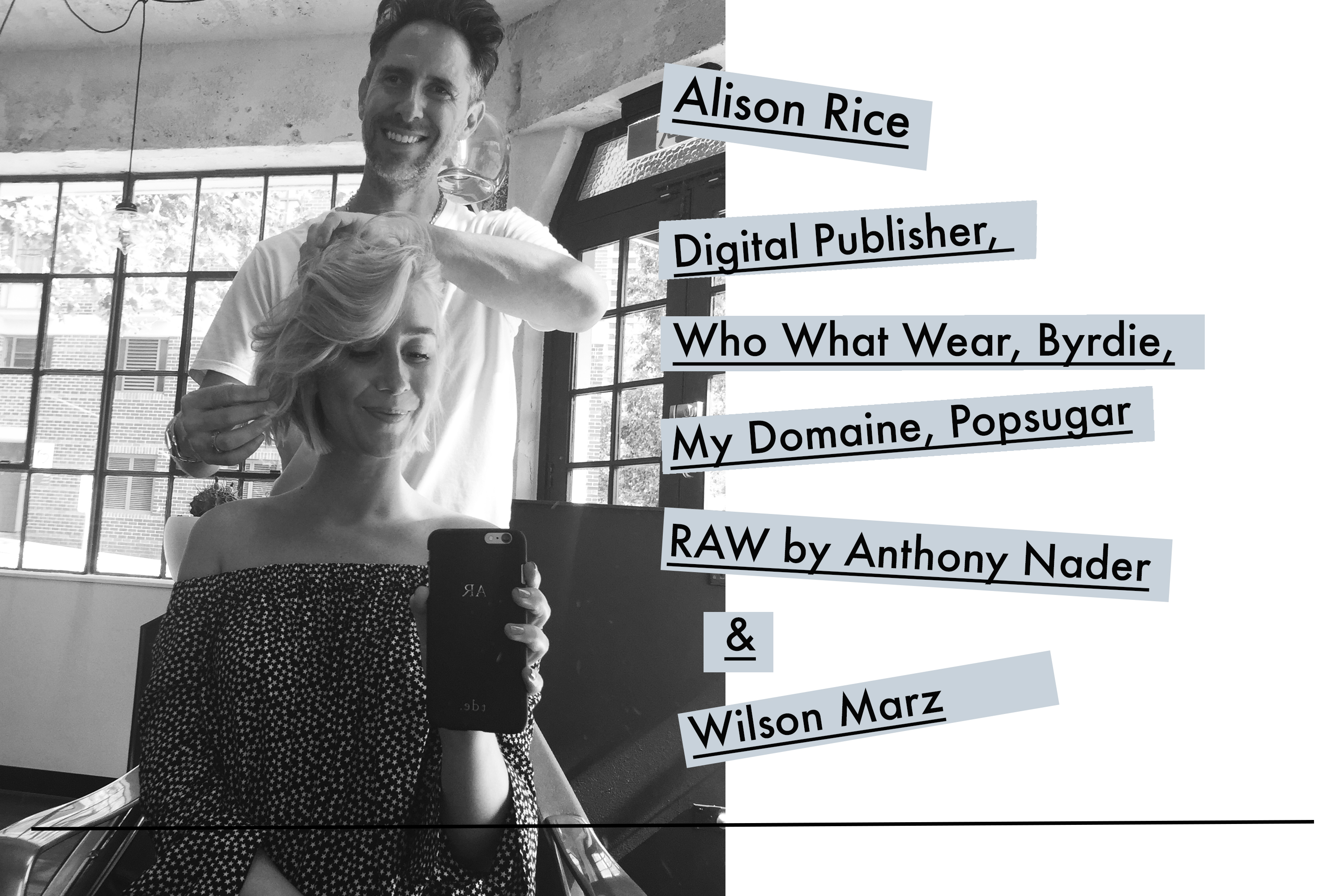 Where:  RAW by Anthony Nader, Surry Hills, (for cut) and Wilson Marz, Paddington (for colour).
Who: I've been seeing Emily Brown for my colour for about five or six years. I have followed her from Atlantis, to Original A and now, Wilson Marz. I think blondes need to stay loyal to their colourist. Em just gets it – she knows I like a clean, milky blonde. No surprises. She's become a great friend and did my hair for my wedding, but we're still really honest with each other. Her service levels are the same today as they were five years ago when I didn't have a shiny job. She doesn't care about that stuff. She'll come in on her day off for me, do my hair late at night if that's the only time I can make it. I really value her.
Anthony Nader cuts my hair (and saying that will never get old). He's kind and humble and we have the best chats. He's a very talented man. What I love about seeing Anthony is I can walk in and say "can you make me look more French?" and just like that, he will. I trust him.
The setting: Raw by Anthony Nader is industrial heaven. The basins are more like beds. They're in a sound proof room with a fire place and is a real happy place for me. A time to surrender. I always get excited to see him waiting for me at his special seat on the end. The sun shines in on us and it's just lovely. I always drink a lemon and ginger tea and some Raw water. I am usually smelling and learning about new products (old beauty editor habit). Anthony introduced me to R+Co, and he now also stocks David Mallet (see: Australian Salt Spray). I use Oribe shampoo and conditioner so it's super handy he stocks that as well.
The service:
With Anthony, It's either a trim or a style refresh. Like last time, I got about two inches cut off and a curtain fringe. That was a fun day.
Loyal because…
His professionalism and I just like being around him. Our energies match. That and he gives the best haircut in Sydney. I can't tell you how many times I have had women run over to me on the street to say they love my haircut and ask me who I see! Also this one time a women sitting behind me at a conference took like 10 pictures of my hair and then came over to quiz me about it. That's the thing about a good haircut, it's a conversation starter.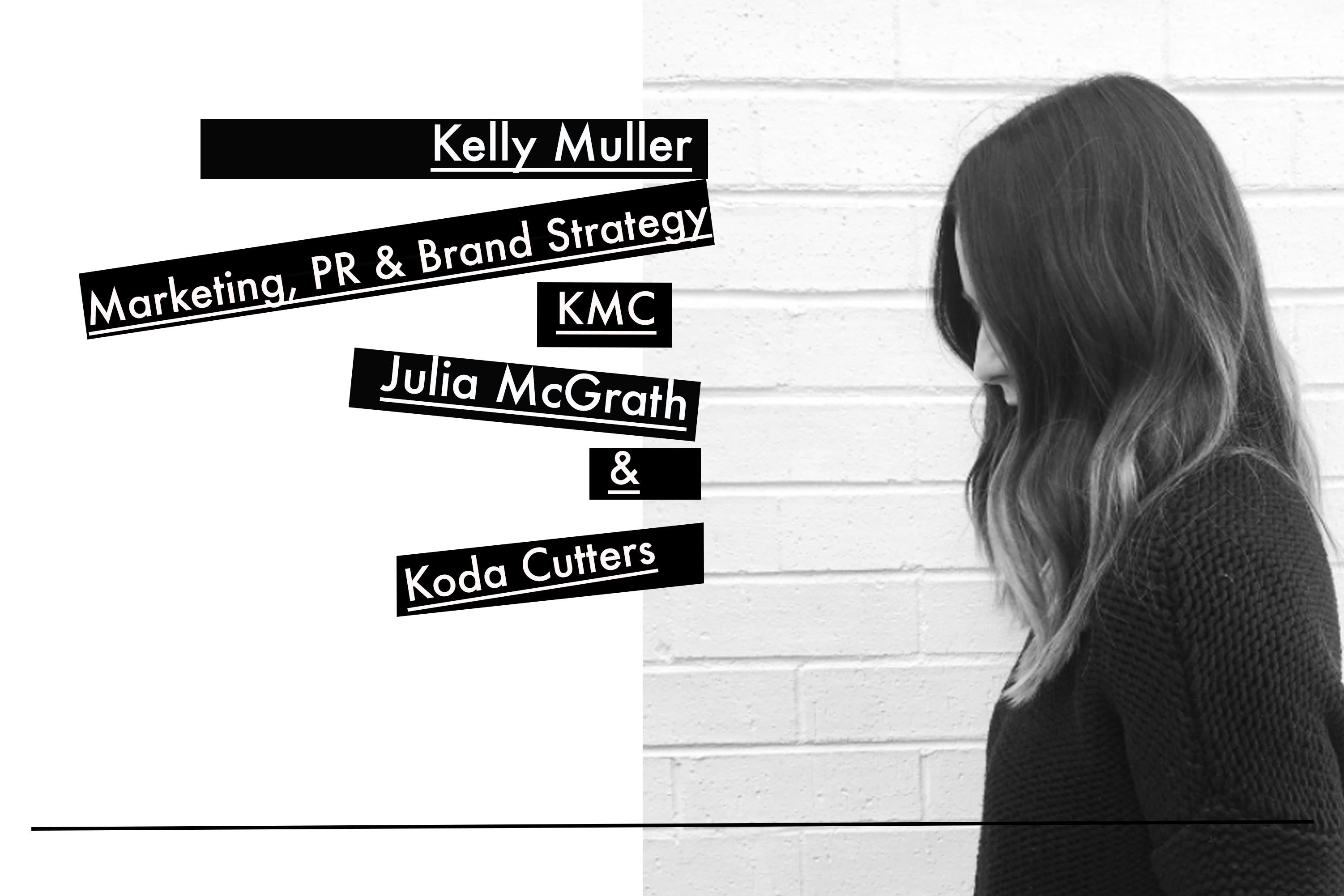 Where: Koda Cutters, Bondi and Julia McGrath, Paddington.
Who: Diane Gorgievski @ Koda Cutters. Julie McGrath (a freelance stylist based in Paddington).
The service: Julia is my go-to for colour. She understands my hair and what I want the outcome to be. She has never let me down. She is incredibly knowledgeable and I trust her wholeheartedly.
 The setting: Koda Cutters is super slick and stylish – an interior lover's dream! There's metallic copper kartel chairs, Philippe Starck mirrors, and an insane 'Heracleum The Big O' Light by Bertjan Pot. While you wait for your hair to process, you're moved to a big communal table so it feels more like being at a friend's dining room table than at the hairdresser, it's friendly and sociable.
Appointments with Julia (a freelance stylist based in Paddington) are always super relaxed. Because I have a toddler, she's conscious of ensuring I get a little 'me' time, so it's all about peace and quiet, new magazines & extra-long massages!
Loyal, because… The results speak for themselves! I think it's so important to trust your hairdresser, I've never left an appointment unhappy.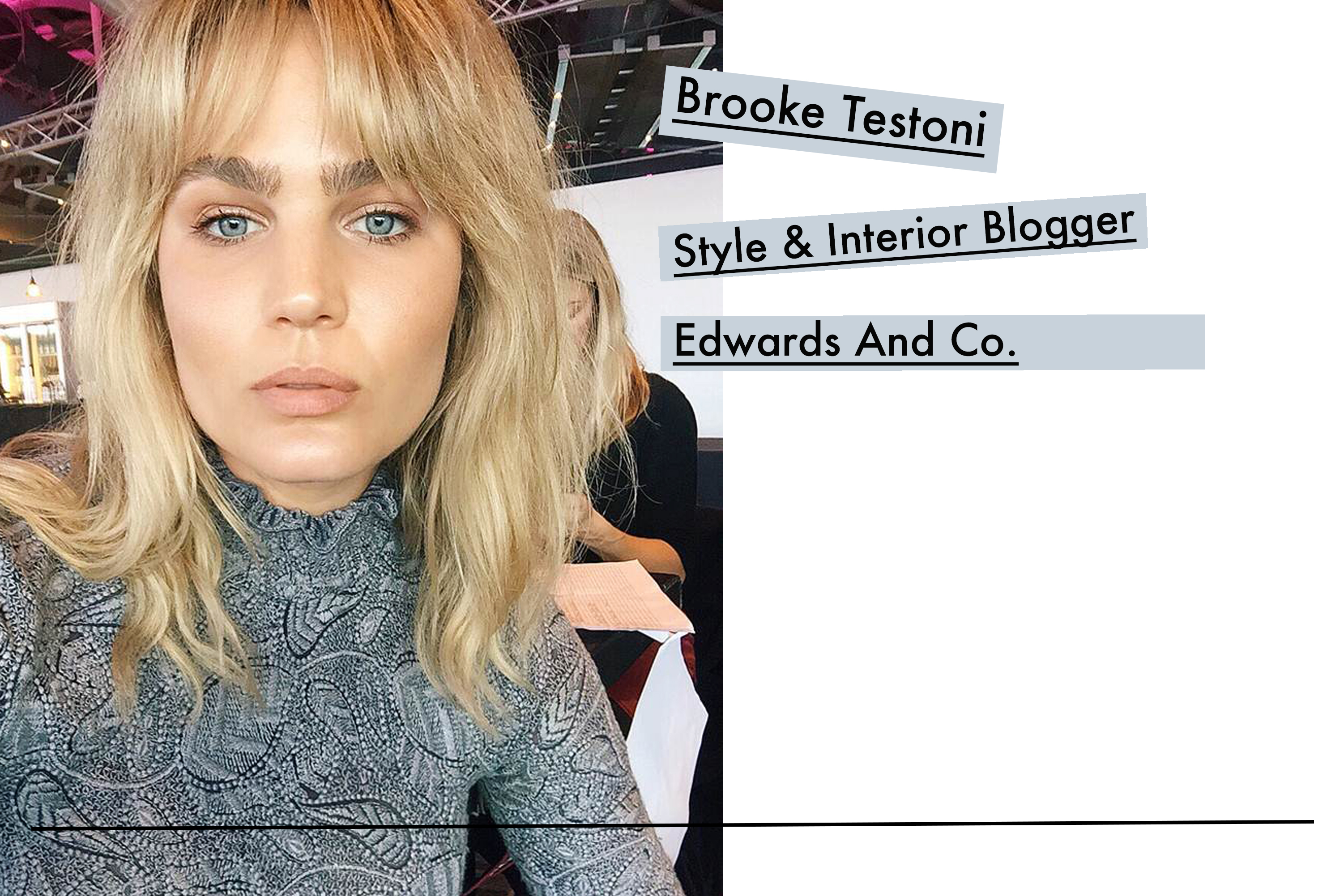 Where: Edwards & Co, Surry Hills
Who: My mane man for both cut and colour is Mr Jaye Edwards (aka the best colourist in Sydney!). His apprentice Tori, who is now qualified (and rad!), is my go-to for toning.
The setting: Going to Edwards & Co is an experience in itself. I always look forward to my half-a-day there. The light and airy converted warehouses have communal tables with stacks of every fashion and design magazine you can think of. This is where I catch up on my emails, drink the soy cappuccino they have ready for me, have a laugh (or 5) with PR manager, Bianca Boulden. All the staff are friendly and personable.
The service: I get a full head of highlights with a custom toner to create a root shadow, my fringe and haircut.
Loyal because… The colour of my hair. They just get it so darn right! The way they create a root shadow helps when I am travelling for work. It doesn't make my regrowth as noticeable. It has been a god-send!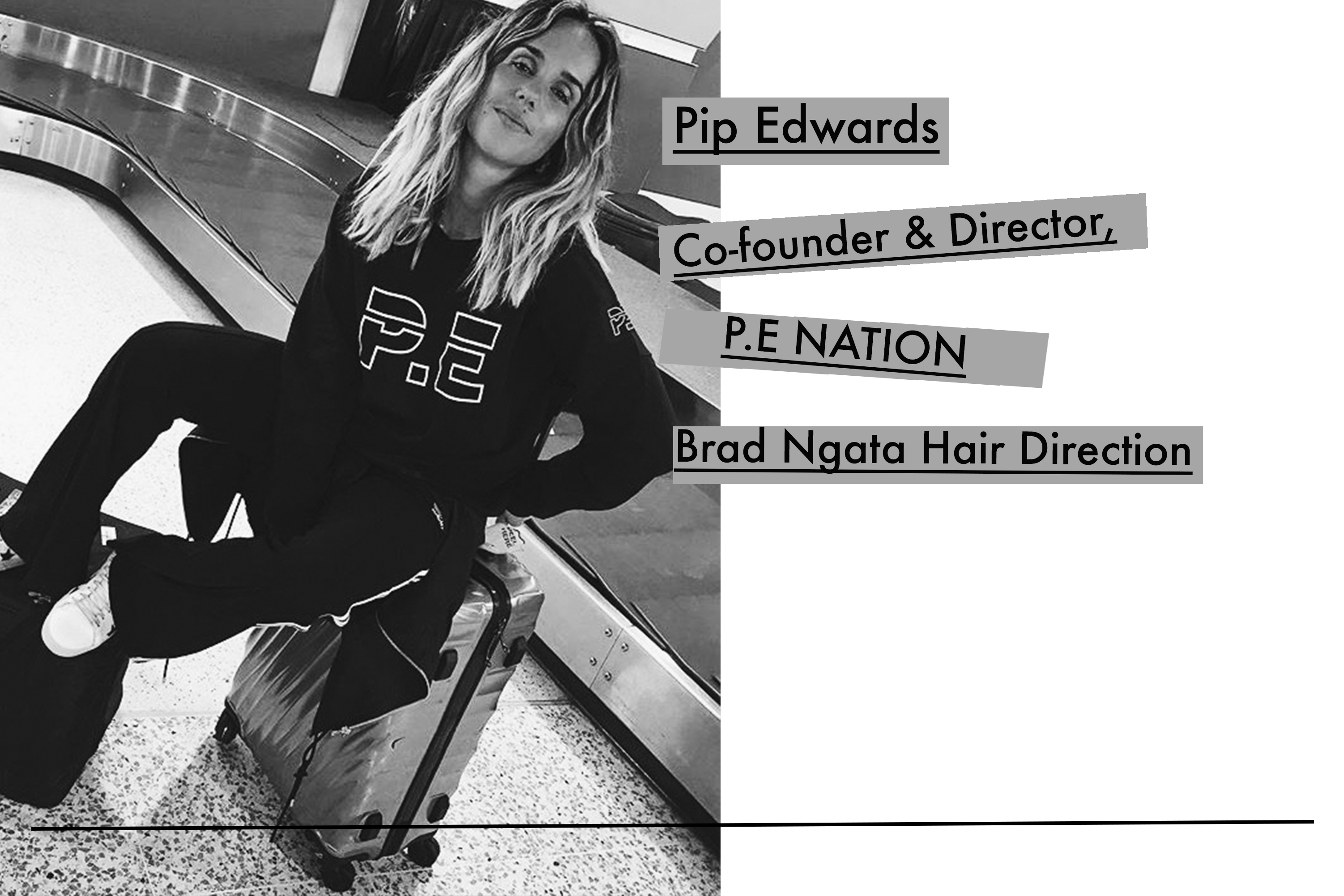 Where: Brad Ngata, Surry Hills
Who: Brad Ngata does my hair and has for nearly 14 years!
The setting: I usually sit in the private upstairs office, which is not only where we spend 4/5 hours doing my root, balayage and cut, but where we spend hours nutting out all of the issues and concerns in our lives – we discuss everything!
The Service: I get balayage and have for a long time. Brad actually coined it 'The Pip' in Vogue a long time ago!
Loyal because: Brad. He knows my hair, he knows how I like it and he is the only one that can do the colour exactly right. Plus, he is my emotional crutch, he knows everything about me.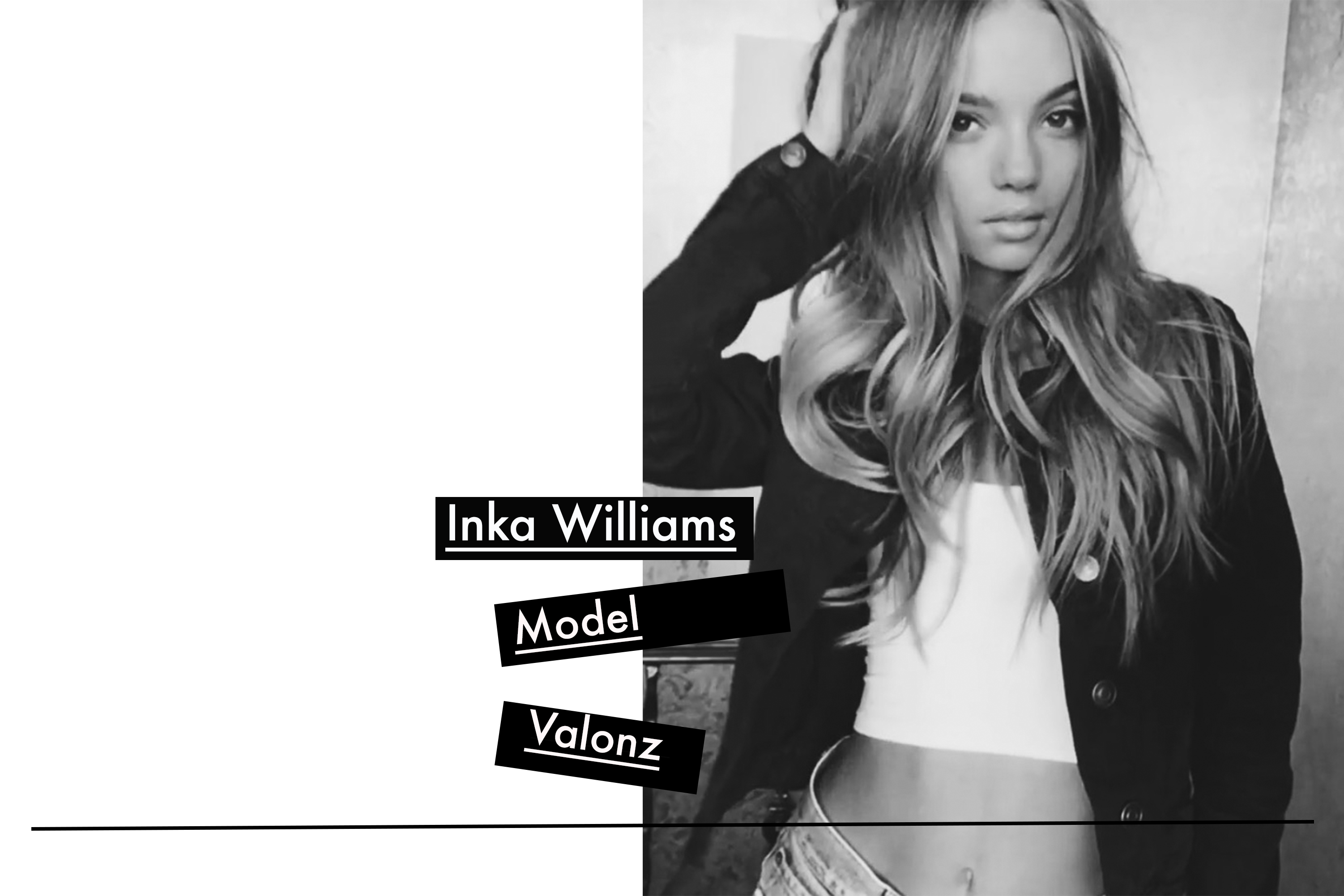 Where: Valonz Renya Xydis, CBD
Who: Ash does my colour and Renya does my cut. Everyone in the salon is super friendly.
The setting: It's really pretty inside, I drink tea while I'm having my hair done and I catch up with Renya, we always have lots to talk about.
The service: Because I live in Bali and spend a lot of time in the sun my hair gets very sun kissed, so I have toner put on to even out the colour and a conditioning treatment that makes it really shiny.
Loyal, because: I love how they do my hair and I love Renya.
---
Interview: Chloe Brinklow