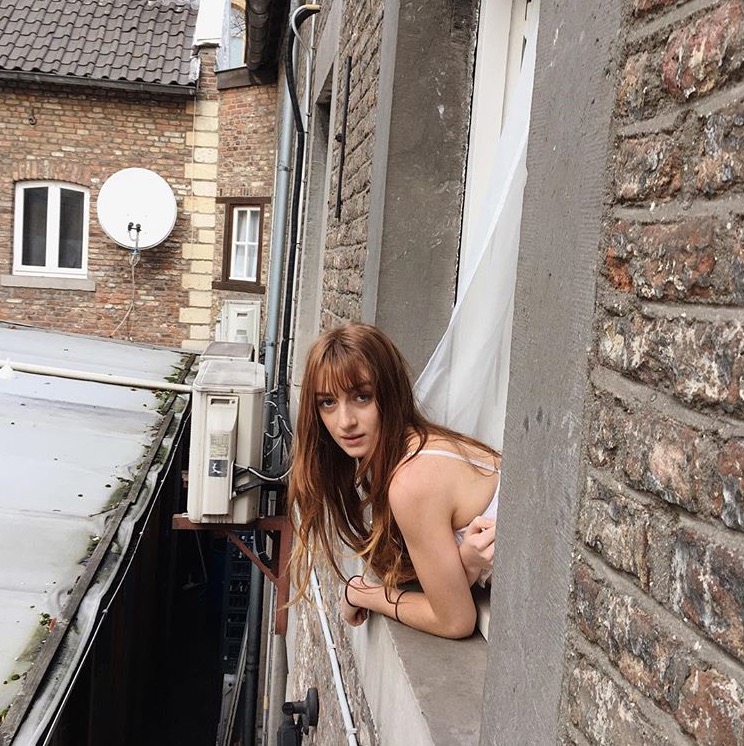 When I think about it, I don't know one woman who hasn't attempted bangs throughout her entire life. However, I know that you're out there. Or, you have tried bangs and failed. miserably. eg. Editor and founder of TB Chloe Brinklow, who's words of advice for this article are "DON'T, JUST DON'T DO IT."- sometimes apt advice. BUT, I'm here to inspire hope in all of you skeptical but determined bang virgins (sorry for that phrase) to give you a brief lesson on what you want/need/ should know before you get banged (again, sorryyy).
1: if you hate having hair in your face, don't do it.
Not only is there hair constantly on your forehead (duh) but often, unless cut in that shaggy, French way, a fringe can look pretty strange when you tuck your hair behind your ears. So be aware that hair in the face will be a part of your life.
2: figure out what kind of fringe will look best on you.
Once, I went from my usual, just below the eyebrow fringe, to a one-inch-above-the-eyebrow fringe. The result: not good. And definitely closer to young boy than hot French girl. Know your bang boundaries people, you can only pull off so much. There are approximately 5,000 articles on beauty and non-beauty websites giving you the run down on which bangs work best with certain face shapes, which can get pretty lengthy, so here's a brief run down:
Round faces: side swept bangs.
Square faces: long/heavy bangs that hit mid brow or are parted in the middle.
Oval faces: can pull off pretty much any style fringe.
Heart Shaped faces: wispy, thinner bangs that taper at the sides.
3: You actually can cut it at home (expert advice provided by yours truly) as long as they are the kind of bangs that allow this. E.g if you have bangs that are as straight and sharp as a knife, do not follow this advice. If your bangs are on the shaggier, more effortless side, I say get those kitchen scissors and get to work!
4: If you have a cowlick, it's still do-able.
I spent a long time desperately wanting a fringe but thinking it was impossible due to my massive cowlick. The trick: long bangs are your friend, and owning a hairdryer is unfortunately a must.
5: dry shampoo is your new best friend.
Bangs tend to get dirtier than the rest of your hair a lot faster due to the makeup, oil, sweat (yuck) etc. especially if you have a fringe in summer. The solution: sleeping with it off your face, washing just your fringe in the morning (these will help prevent fringe forehead breakouts) and dry shampoo for everyday touch ups and time sensitive matters. Our favorite is the Kloraine Dry Shampoo.
Last trick: If you find your bangs pinging up and looking weird and unruly most mornings but don't have the time to give yourself a blowout, buy a stretchy head band and put it over your head/fringe at any time in the morning that you have to spare (in the car, eating breakfast, doing your makeup, on the toilet) 5-10 minutes later you can remove and fluff up the slight hat hair you've created, leaving you with nice, flat laying bangs.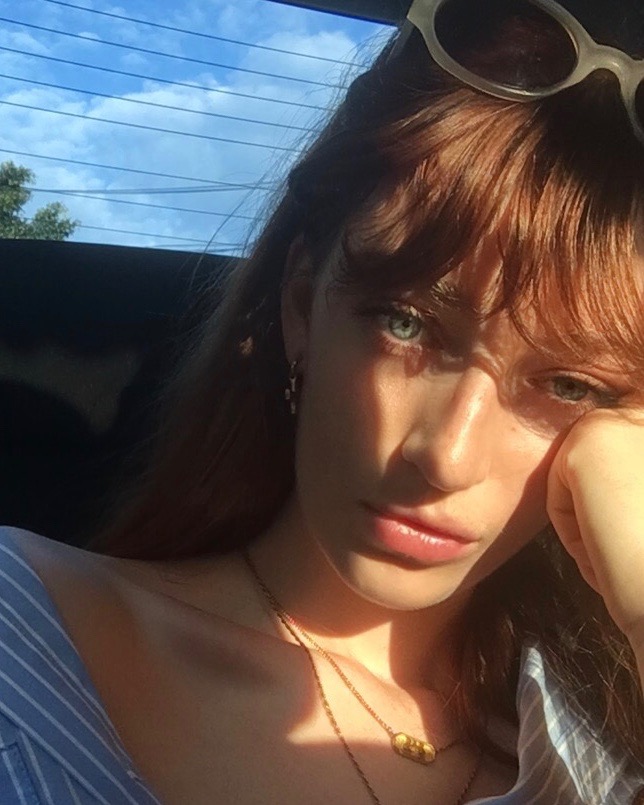 ---
Words: Ella Jane