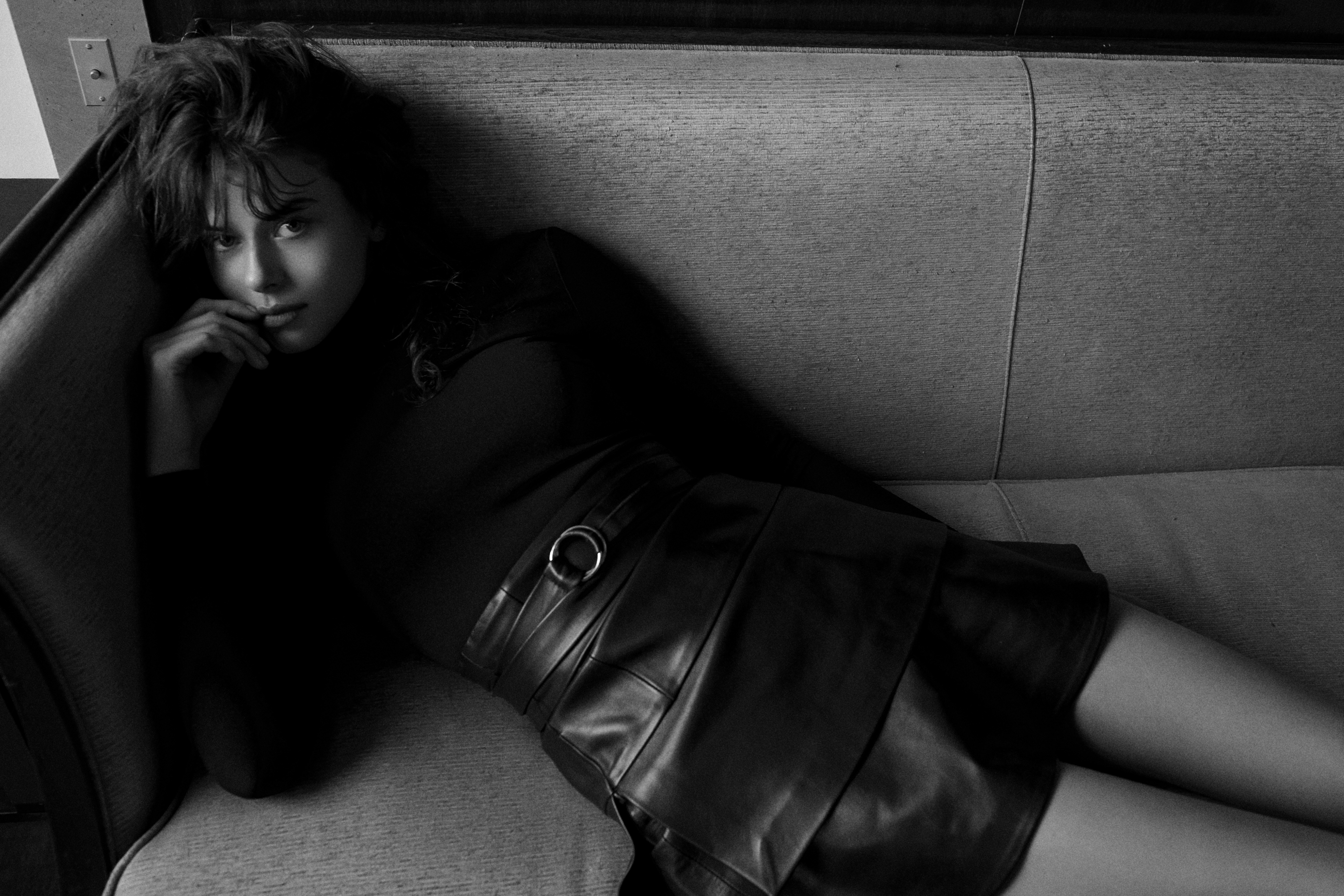 This morning when I read that Georgia Fowler has been cast in this year's Victoria's Secret Fashion Show, I wasn't surprised. Just two weeks ago when she left my Paris hotel room after shooting this ROUTINE, photographer Rodney Deane and I turned to each other and couldn't speak.
 Actually, I said, "What the actual fuck! She's incredible!"
Georgia arrived at the hotel with no makeup fresh from a casting. We shot for less than 20 minutes and as the pictures prove she's insanely beautiful. It was important to me that for this series, the focus was on the talent, and not production. There was no crew, no stylist, no hair and no makeup.
The following night, I was at dinner and saw a friend across the bar. I walked over to say hello, and introduced myself to the girl he was with. It was Georgia… After feeling suitably stupid for not recognising her, I thought about how interchangeable she is. I DIDN'T RECOGNISE HER! The day after that she walked for Miu Miu.
In part Trois of our ROUTINE  #PFW series, we talk Paris Fashion Week from the perspective of model, Georgia Fowler.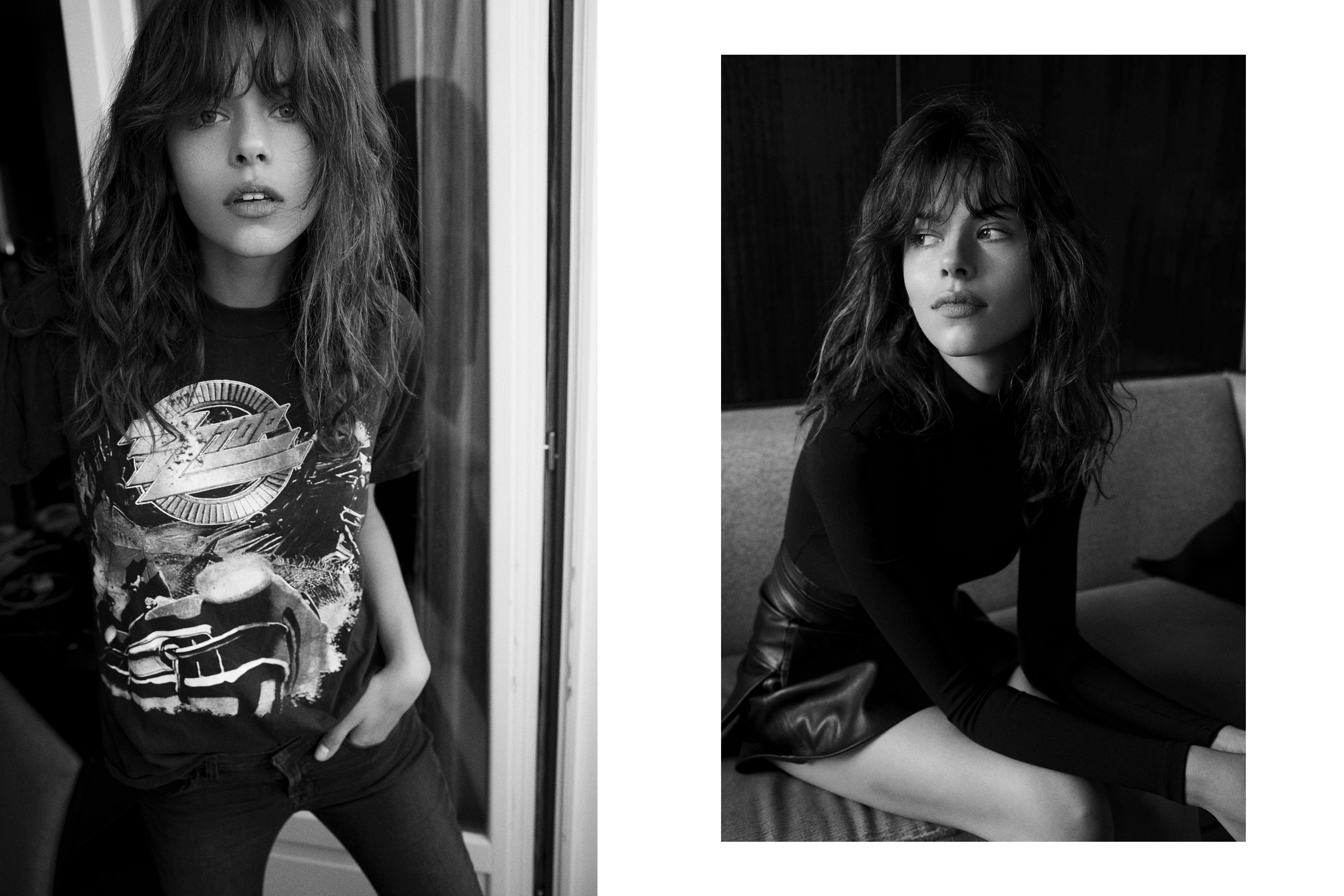 TB: How many season have you been coming to Paris Fashion Week?
Georgia: It's actually my first season. When I started modelling I did some castings in New York, but I never went on to do Europe, so it's kind of new.
TB: How long have you been modelling for?
Georgia: About 8 years. I've been to Paris a thousand times but for shoots usually, and I did a Chanel show a while ago. But I haven't actually done a full season before so it's new, and it's exciting, and fun.
TB: Where do you stay?
Georgia: I have an AirBnB in Le Marais. I always try and stay there – It's cute, and there's a Jewish area, so t's always opened on a Sunday, when other parts of Paris are completely dead. There's a great falafel place around there, it's very convenient.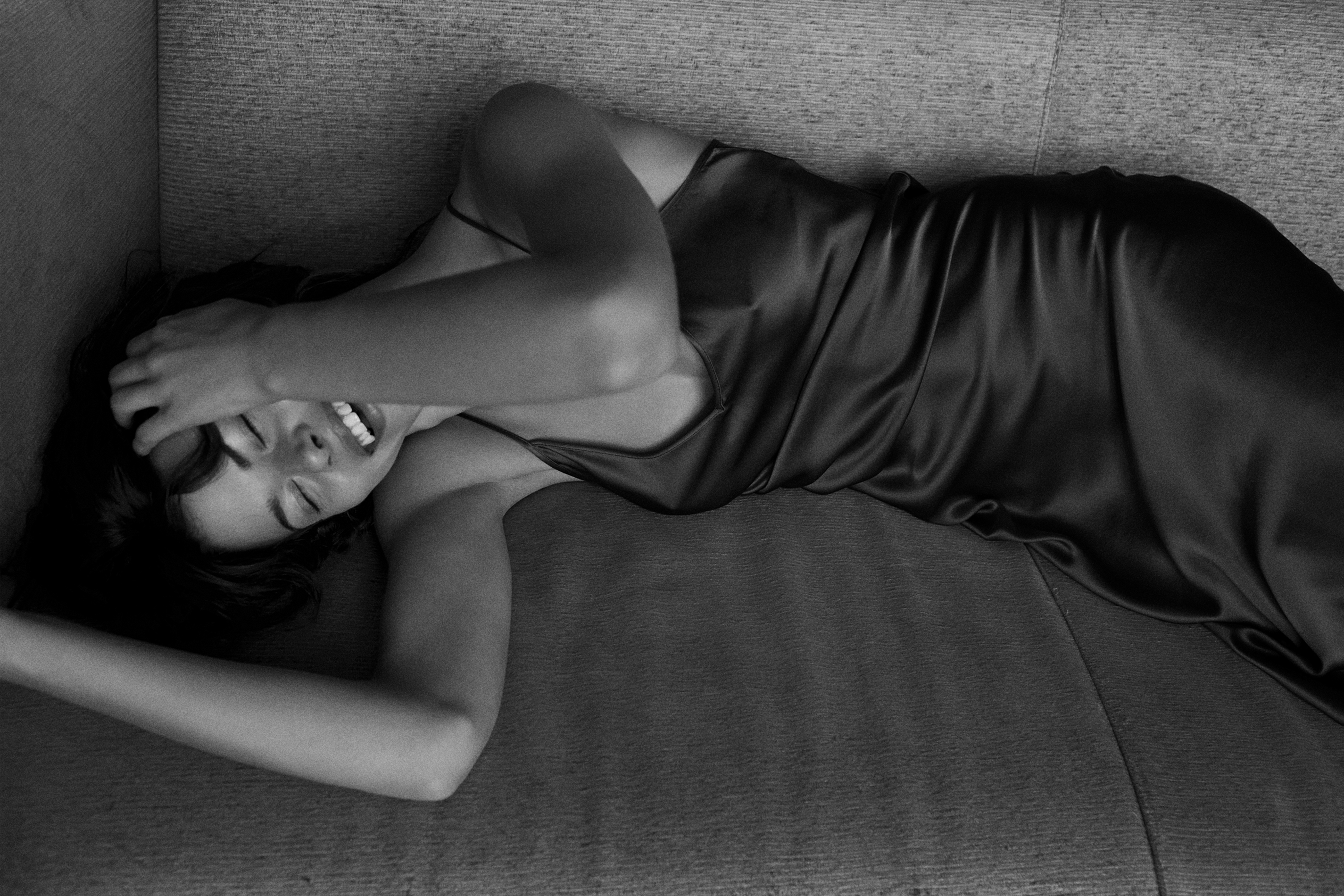 TB: Paris fashion week in two words?
Georgia: Tiring and beautiful. It's so inspiring.
TB: What's the best thing about Paris?
Georgia: The architecture. Everywhere you look its beautiful. If you are racing about, you can look out the window, and every corner you turn… And all the people, even fashion people, everyone is meant to be there, and [they] look the part.
TB: Even people who aren't fashion people seem to be more put together in this city…
Georgia: Yeah, but in a chilled way. They're not trying so hard.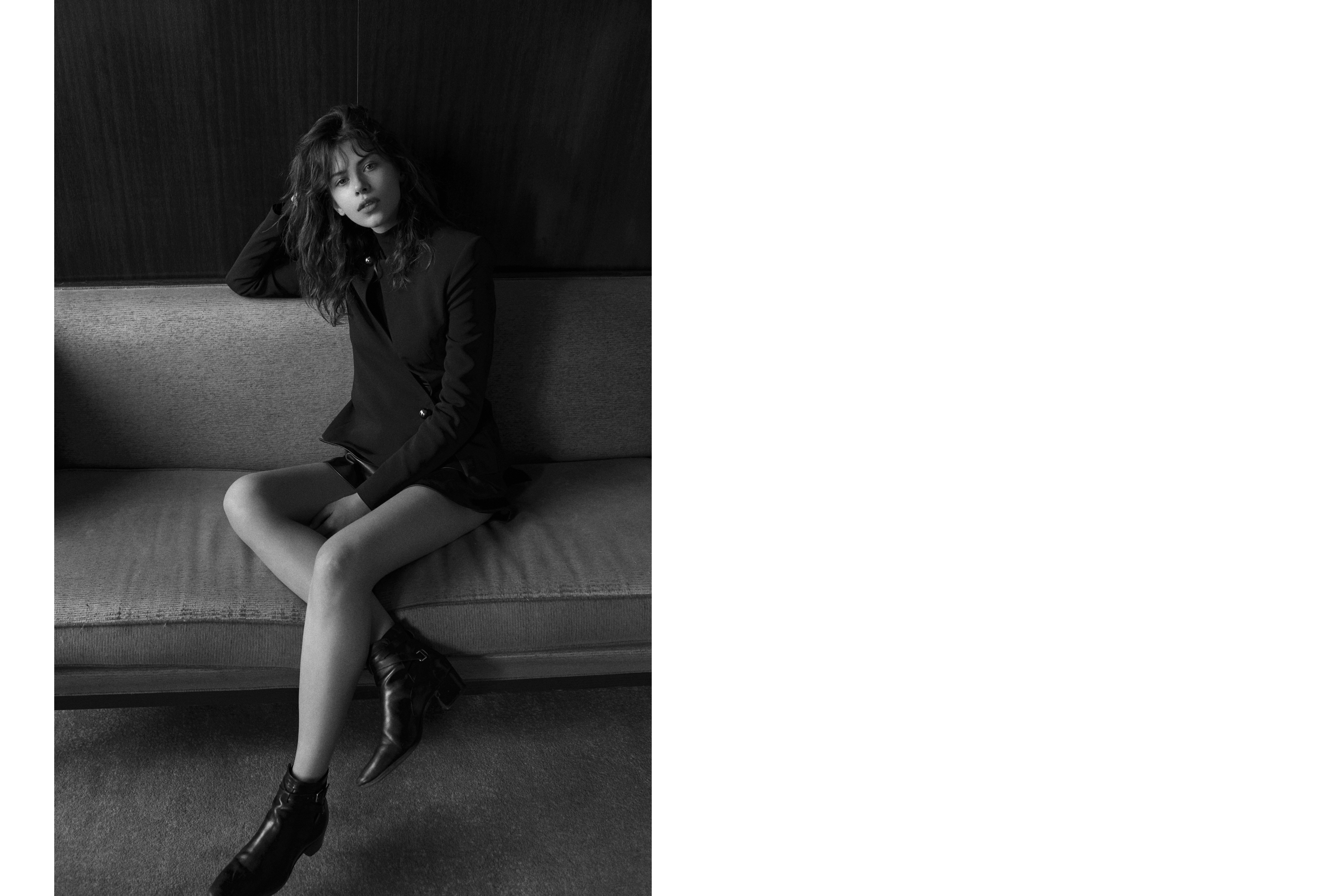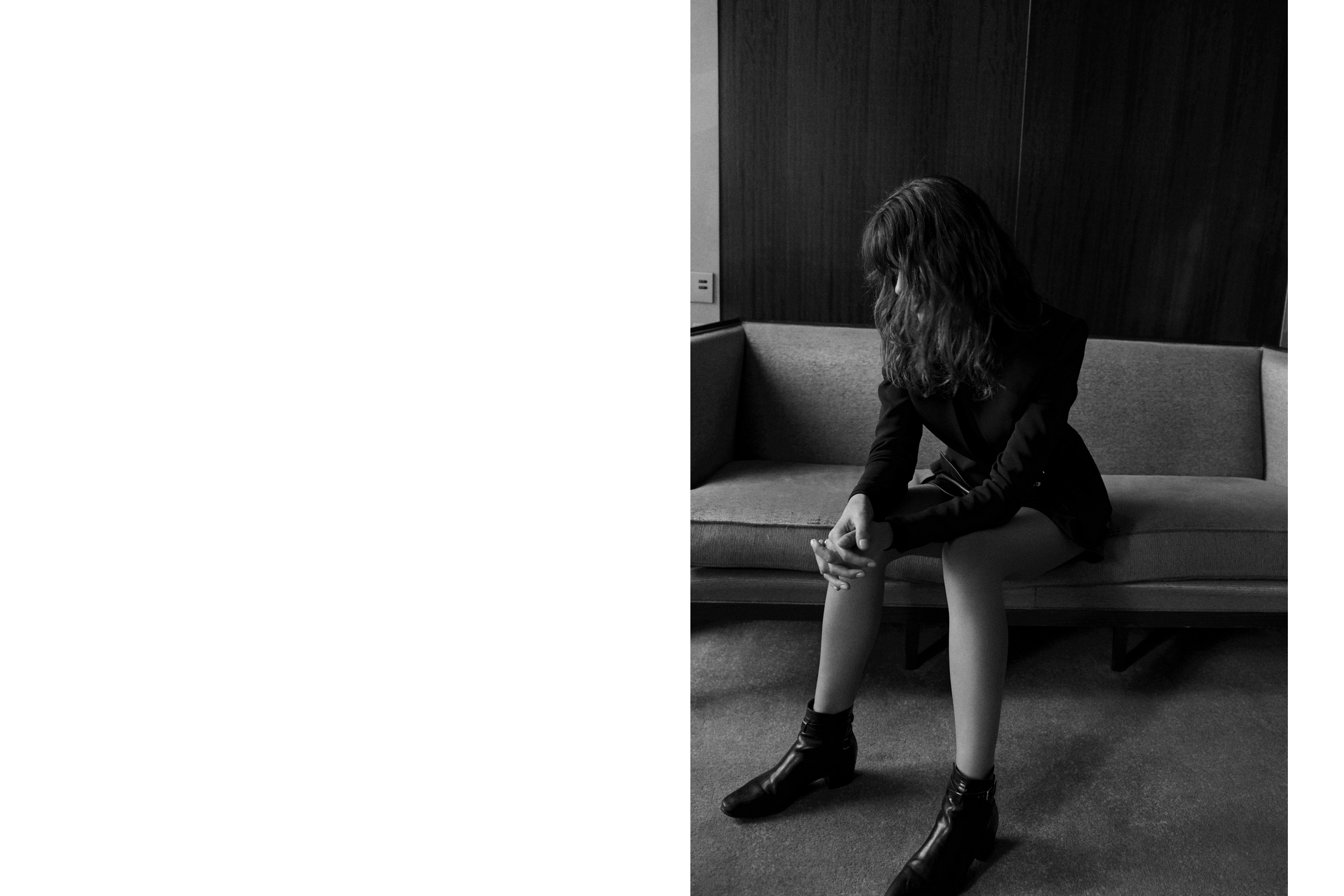 TB: What is your morning beauty routine?
Georgia: Shower… That happens most mornings. I use a Dr Hauschka exfoliator, and Embryolisse moisturiser and a little bit of concealer under my eyes if I am looking tired, which I am right now. Then a little bit of Glossier boy brow, I love to fill my brows up a bit and just a little dab of lip gloss, and that's it.
TB: Strategy for getting dressed in the morning?
Georgia: I have to look at what kind of appointments I've got that day because it's completely dependent on which designers I am seeing. And often the agents will help you out and say, they're looking for a younger girl, or someone a little bit more put together. So I just try on a few outfits, see what works.
TB: Paris fashion week soundtrack?
Georgia: I haven't really been listening to much music here, have you?
TB: No not really, maybe a bit of Frank Ocean.
Georgia: Yeah Frank Ocean has definitely been around. I should probably plug into music and get out of my own head a little bit more.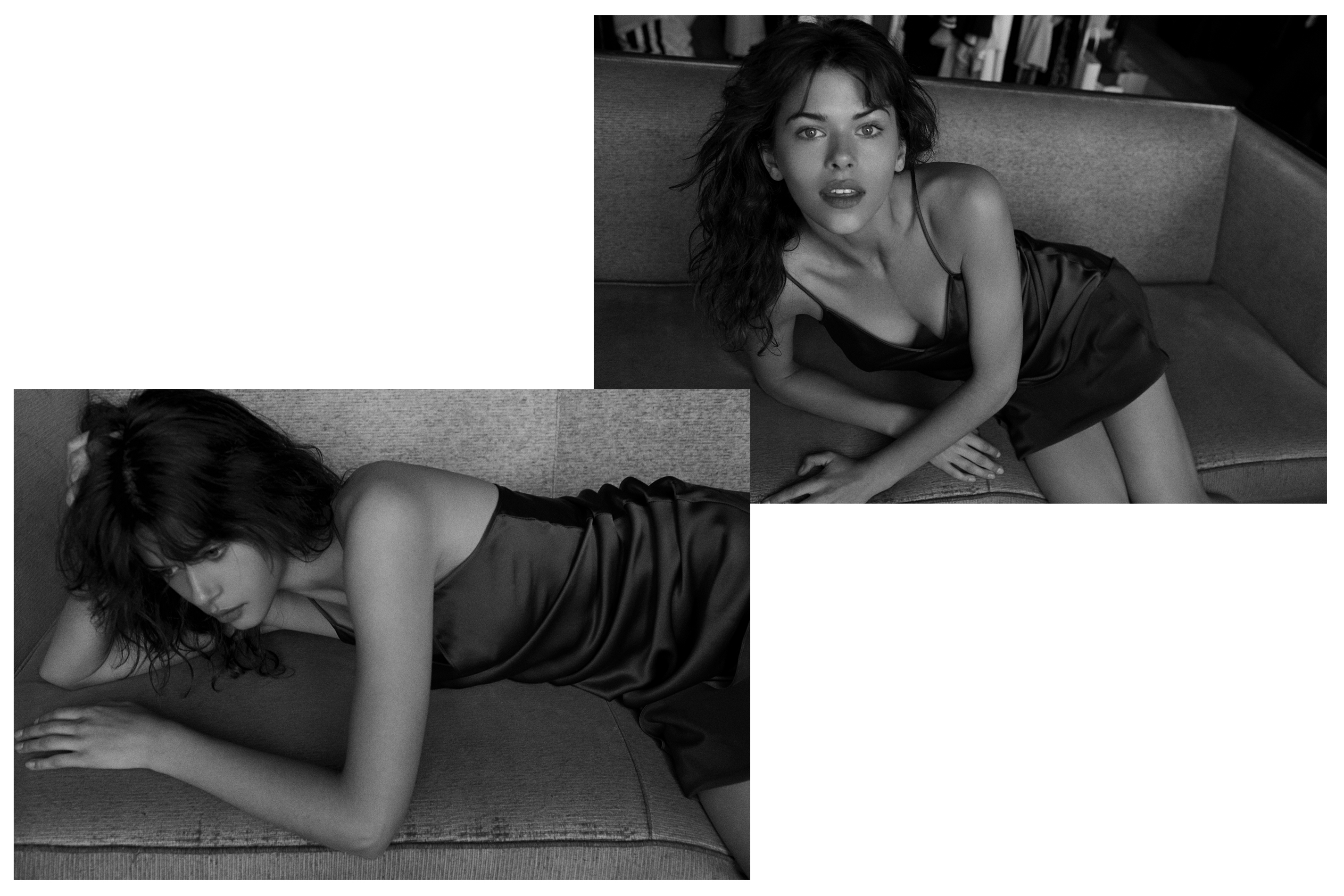 TB: If you're going out at night, do you change your beauty look?
Georgia: Well, the last few nights I have been going out straight from shows and a lot of the show [looks] have been really natural, not even mascara! Just gloss on your cheeks, and eyelids, and a little bit of concealer, which I love. And I guess they do your base so well it's natural but you still look good. The other night, I did a glossy red lip I am also in love with that's '80s eye and lip thing. For me it's all or nothing, but it's fun to be able to mix it up like that.
TB: Do you have a favourite red lipstick?
Georgia: At the moment I have this Hourglass lip gloss, it's very pigmented. I wish I had a liner to put underneath it, I didn't pack makeup, really. I tend to go for more blue-y undertone lipsticks, that make your eyes pop.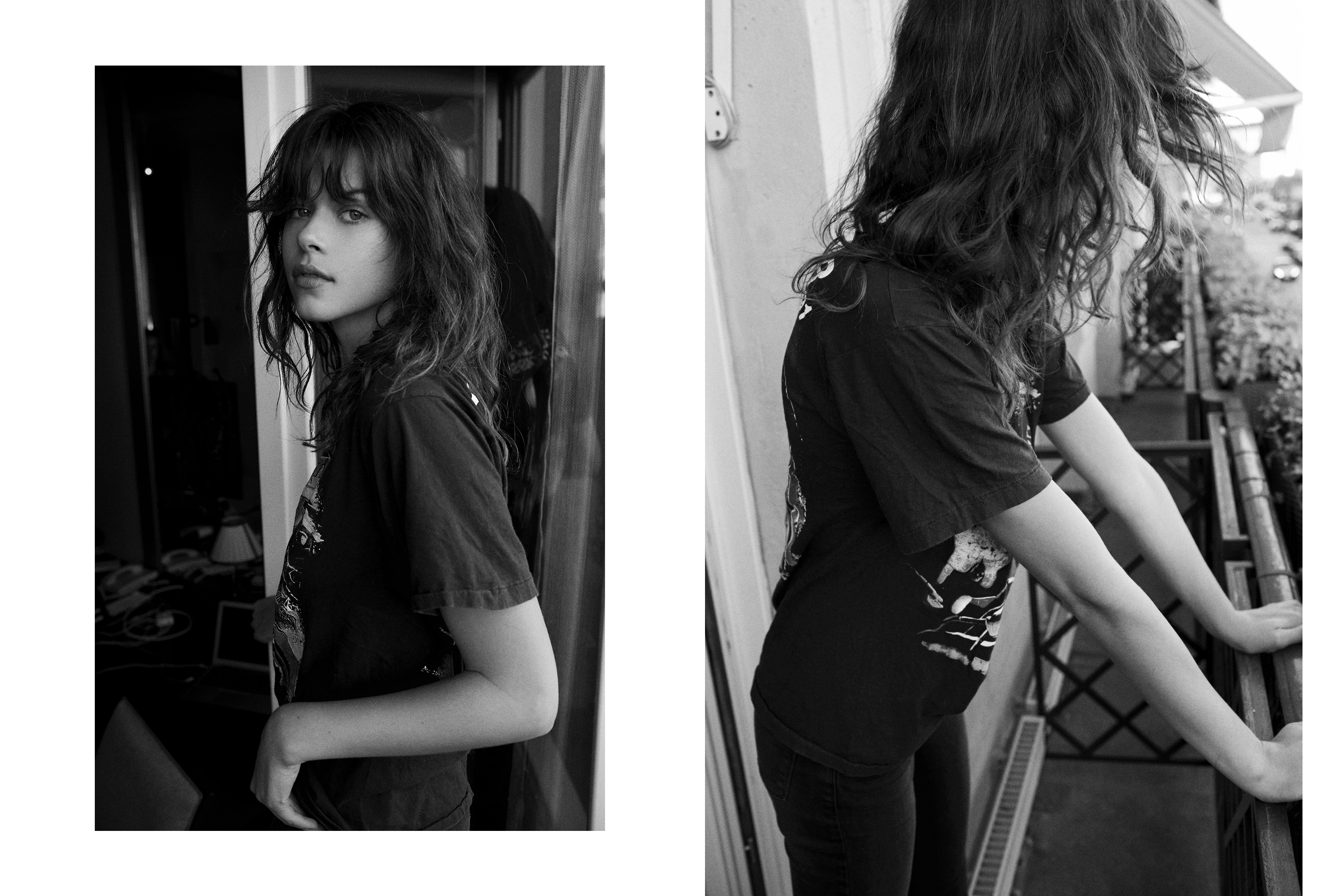 TB: Favourite restaurant?
Georgia: I went to Wild & the Moon for lunch the other day, it's great, I didn't really know where to go for something healthy and fast. They have acai bowls, which made me feel right at home. I always love just going and sitting near the Place de Voyages, but there are so many brasseries, I can't just pick one.
TB: Favourite bar?
Georgia: I haven't been to a bar yet, I have been too busy for that.
TB: Best shopping?
Georgia: I love going to Colette, it's kind of like walking in to a museum but I can't actually pick out one thing, so I walk out with nothing. But it is beautiful to see the mannequins all done up in full looks. Yes, I can't afford to buy a whole look, and I will never look like that, but it is exciting and interesting to go and look at, as well as all the people in there. I also love just shopping around at little boutiques in Le Marais. They have Iro and Sandro, and COS.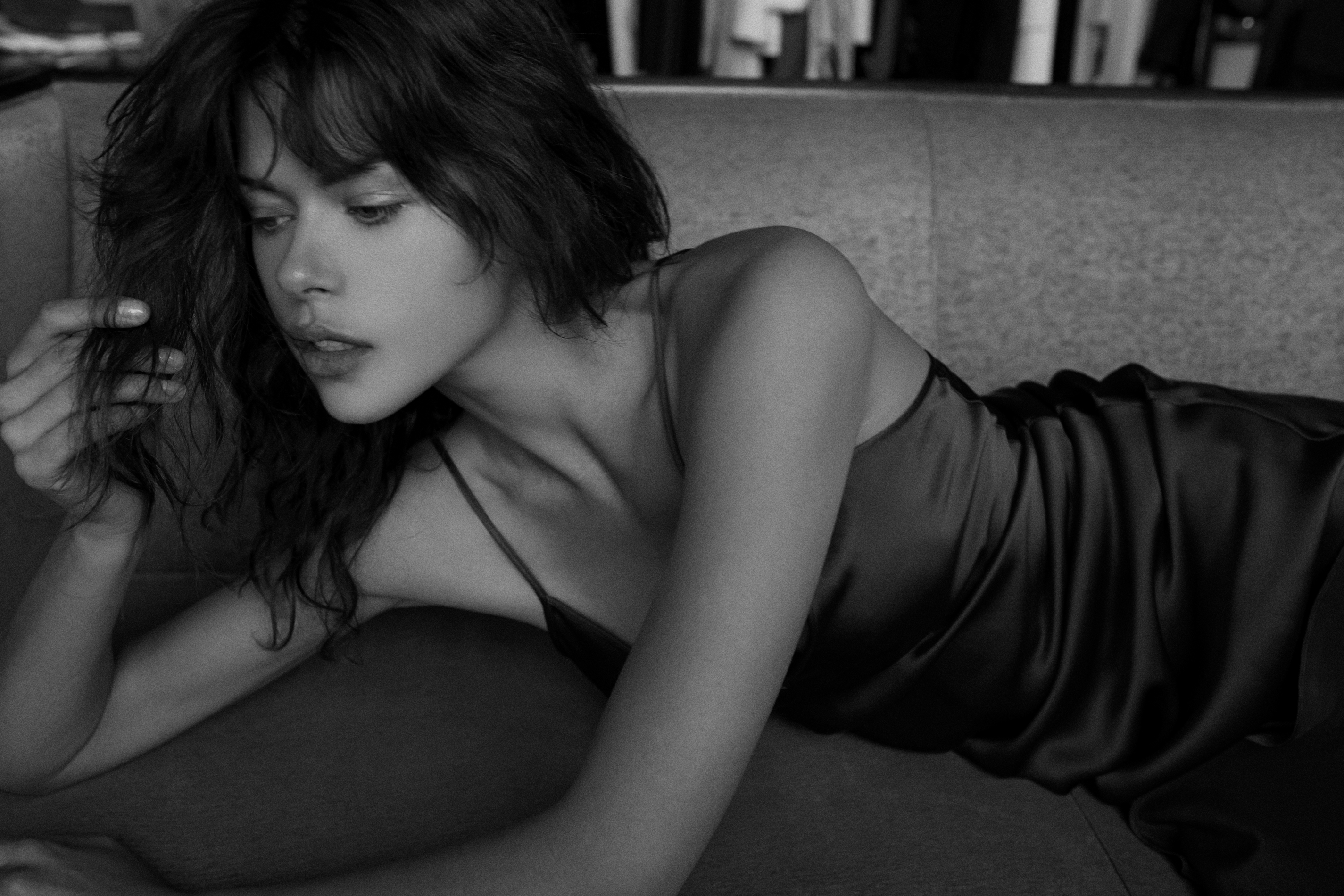 ---
Model: Georgia Fowler, IMG. 
Photography: Rodney Deane X TOMBOY Beauty.
Words and creative: Chloe Brinklow
Shot at the Park Hyatt Paris Vendome.
---