As told by a beauty editor and her boyfriend…
If you've outgrown glitter, flash tattoos and crochet, but still enjoy a three-day festival (guilty!), on the eve of Splendour in the Grass this his & her festival grooming guide is for you, (and your significant other).
For the girls:
 "I've attended my fair share of festivals, and cold showers need not be un-accompanied by some form of a luxurious concoction. But be warned, if you're camping, the brutal touch-button showers, don't allow for a long enough period to properly wash one's hair. Hence, the exclusion of Shampoo and Conditioner from this guide. Instead, I suggest planning ahead.
Day 1: Wash and blow-dry, from the comfort of your own home.
Day 2: Salty strands from a bottle or a beach swim (if you're lucky enough to escape the grounds)
Day 3: A middle part and slick bun. Nothing fussy, literally a twist with a hair-tie.
Also, avoid wearing hats you'd never wear in real life. The rule here: less is more.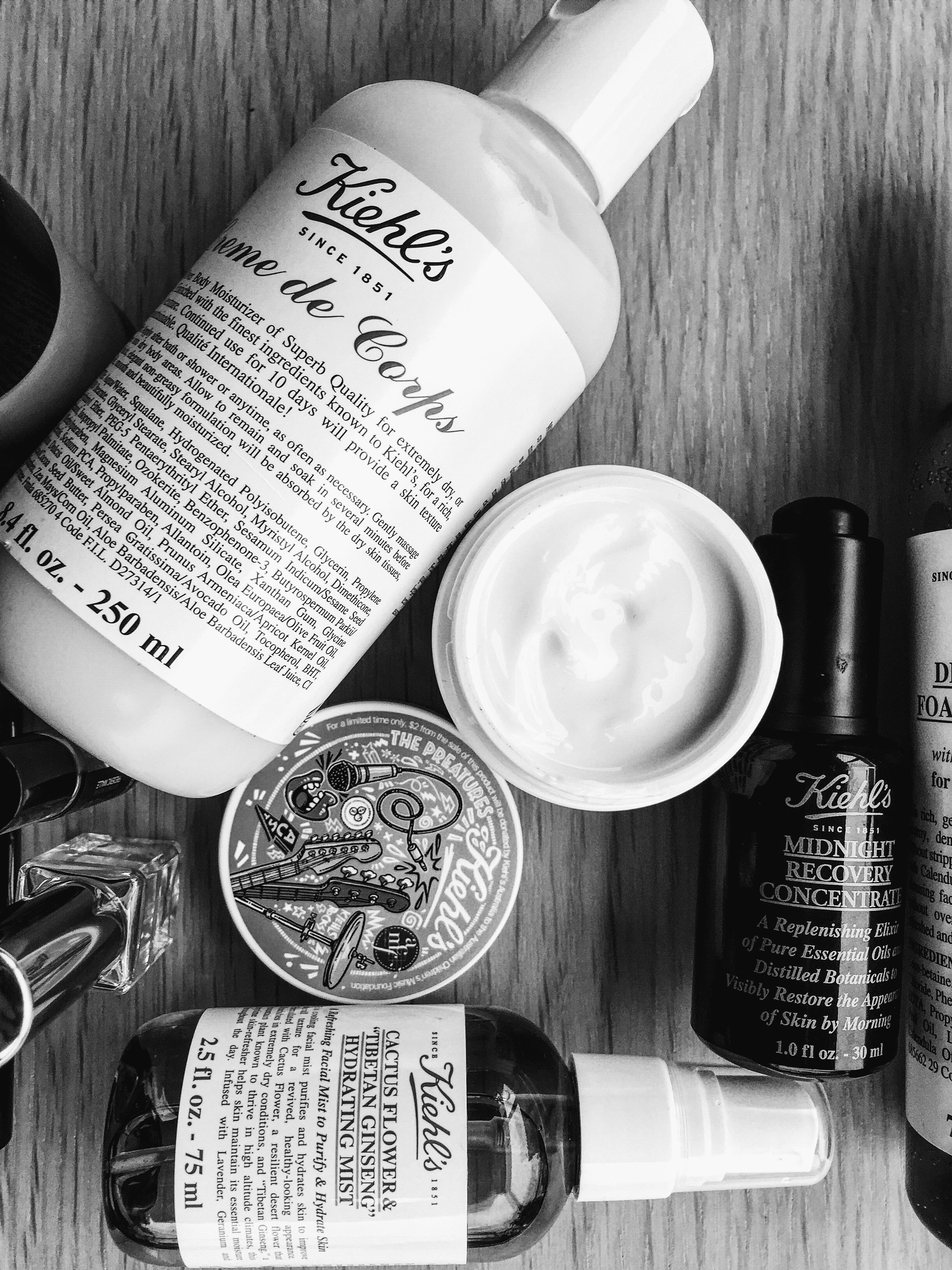 For skin I don't change up things too much. I like to use a cleanser that foams for ease of washing off, in a less than desirable shower environment. A moisturiser first thing, so makeup goes on smoothly. I keep a hydrating mist in my bag for when I'm feeling, ehh sweaty! And at night, after a day of festivities, I always take my makeup off double cleansing with a micellar water (from a brand that has not yet released it, but this one is good too!) and a cleanser, before smothering my skin in something that's hydrating and full of essential oils for repair.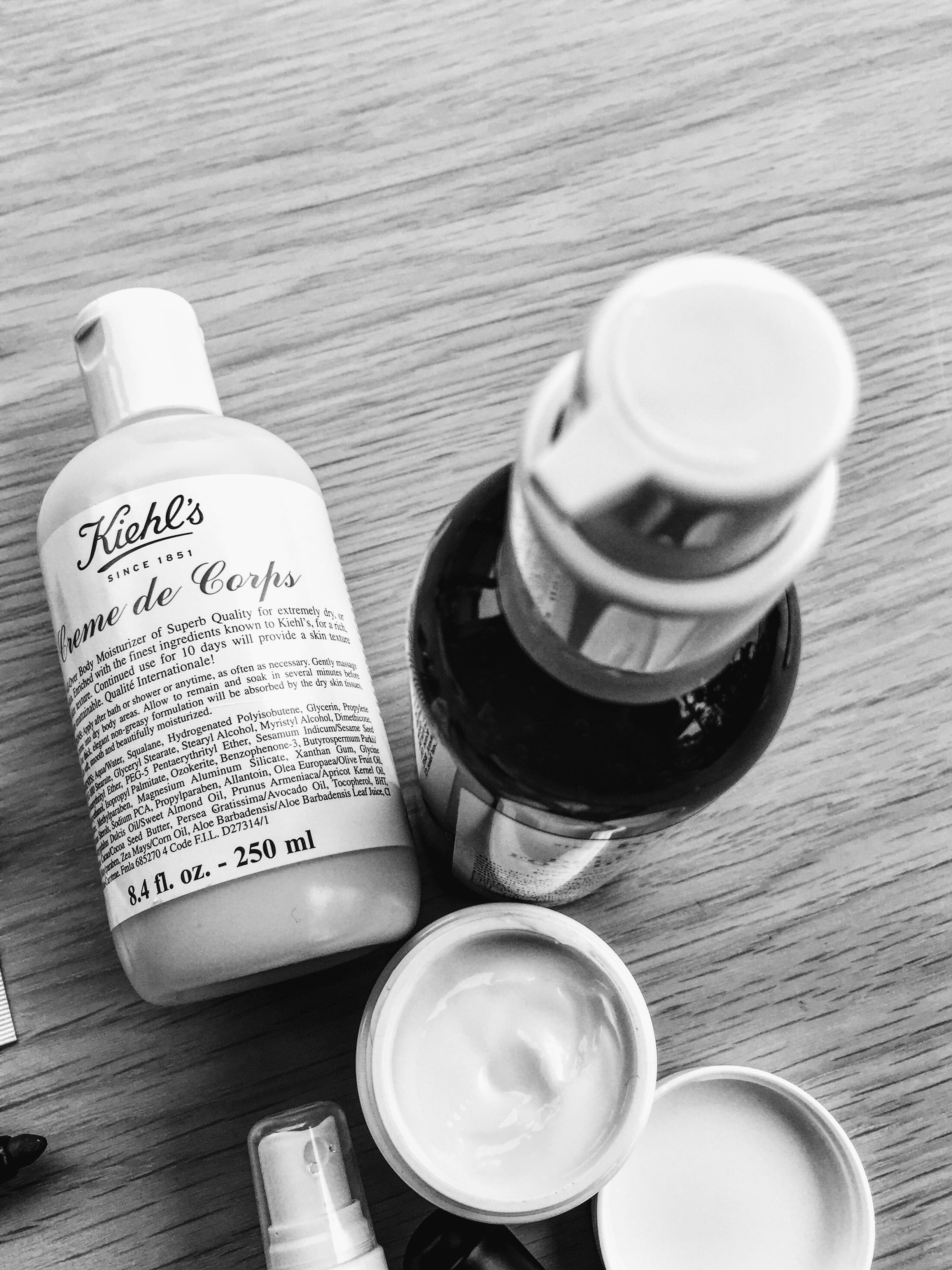 Post shower, I am all for, an all over hydrating moisturiser. I heard that something like 90% of women don't moisturise everyday and I really don't understand it. Especially because, faux tan and winter!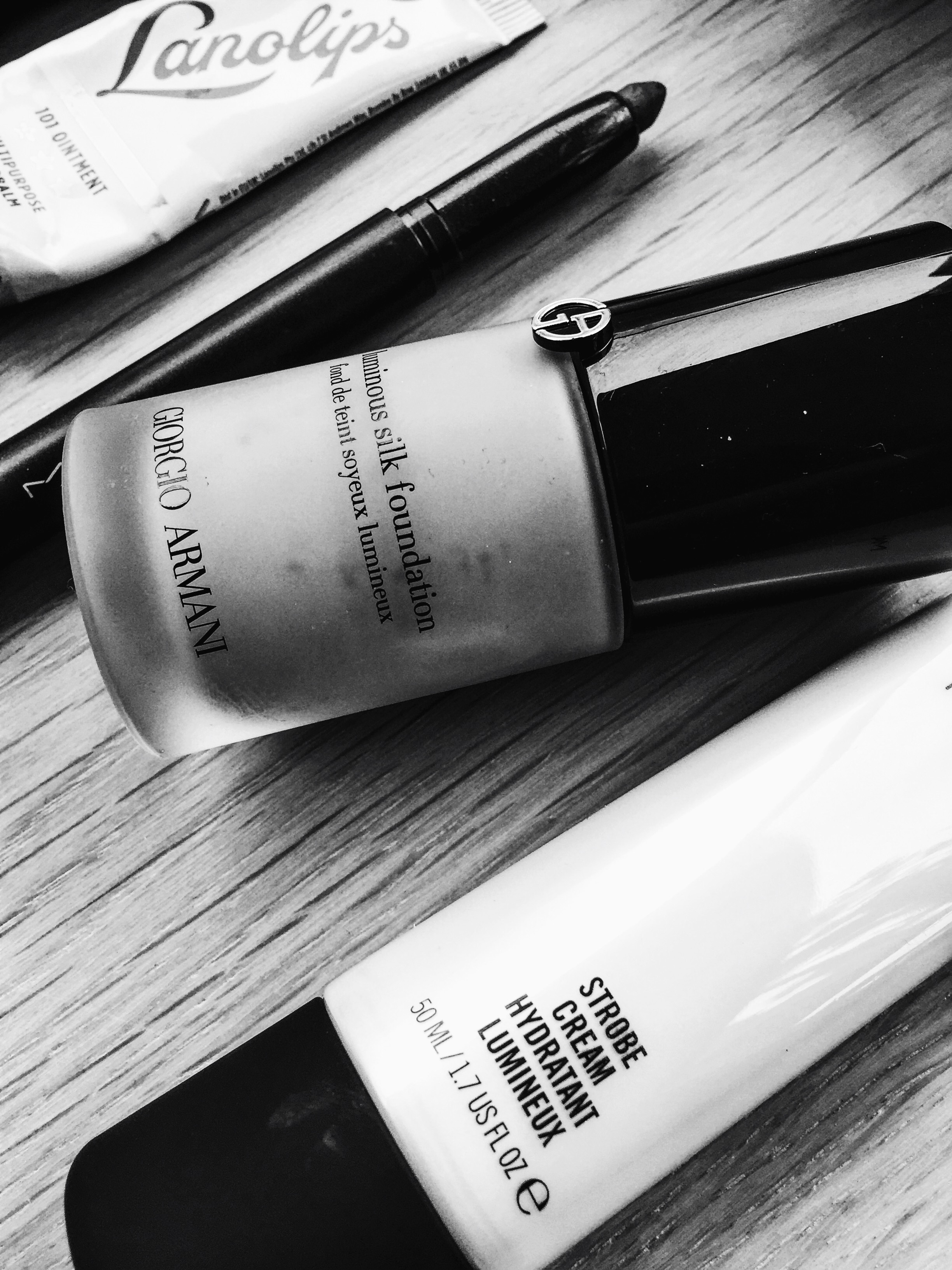 When it comes to makeup, I try to keep it super simple. An illuminating base, is seriously my best friend, likely yours too. Followed by a dewy foundation, brows and mascara. I use the Big Brow Pencil for a second cause, the same way you would a kohl eyeliner, applying under the water line and on the lids before smudging with my ring finger. Lanolips goes everywhere – lips, cheekbones (where'd youd usually highlight) and lids. It makes you look awake, and like you tried a lot harder than you actually did.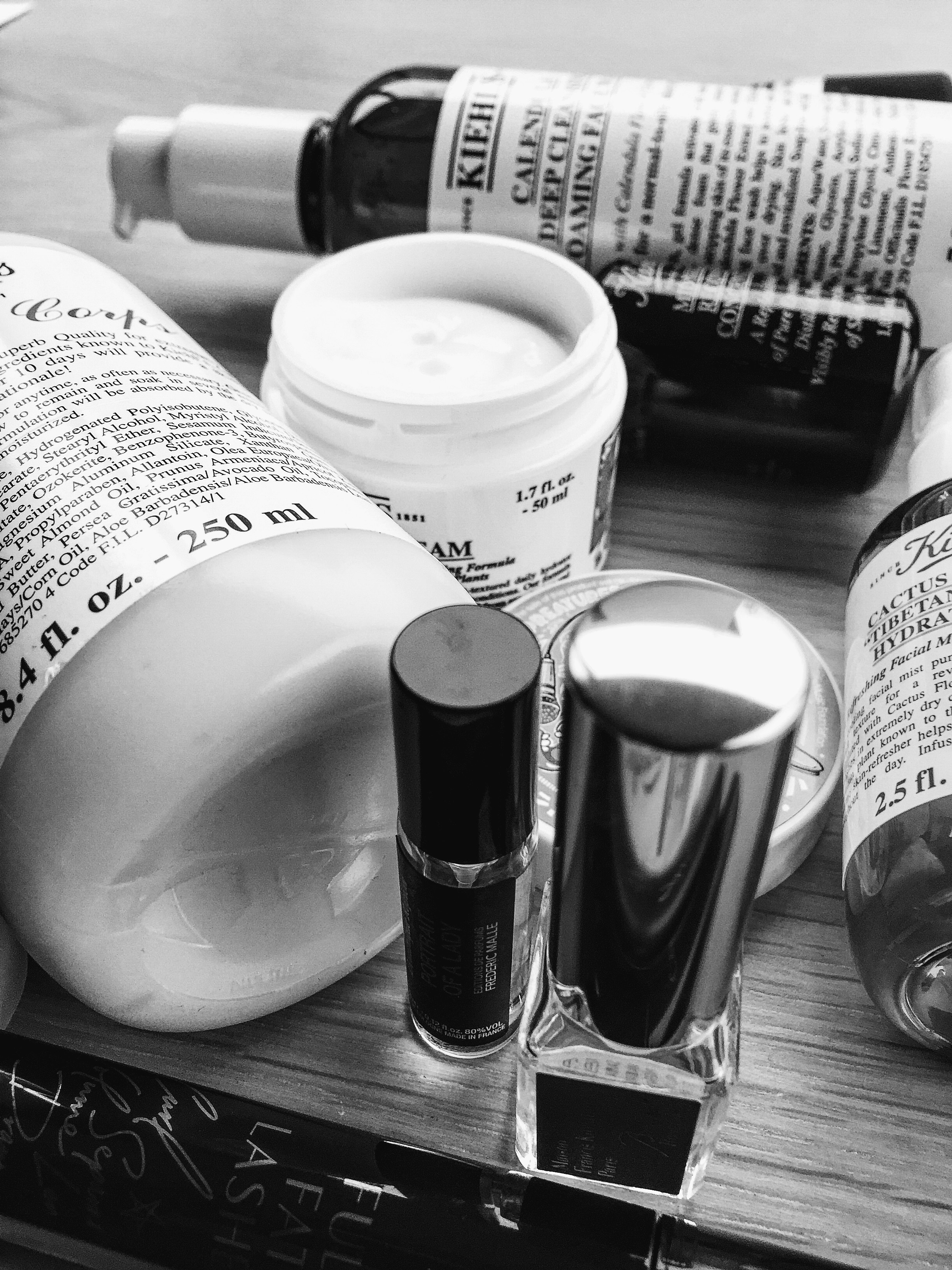 I learnt in New York, that full size fragrances can break. In a particularly awkward exchange with a hotel staffer, who fetched my bag from storage I asked, "Excuse me, are you wearing my perfume?" He looked perplexed. Turns out my Stella McCartney bag was, thanks to a smashed glass vessel. Go for minis, travel size or samples."
 For the boys: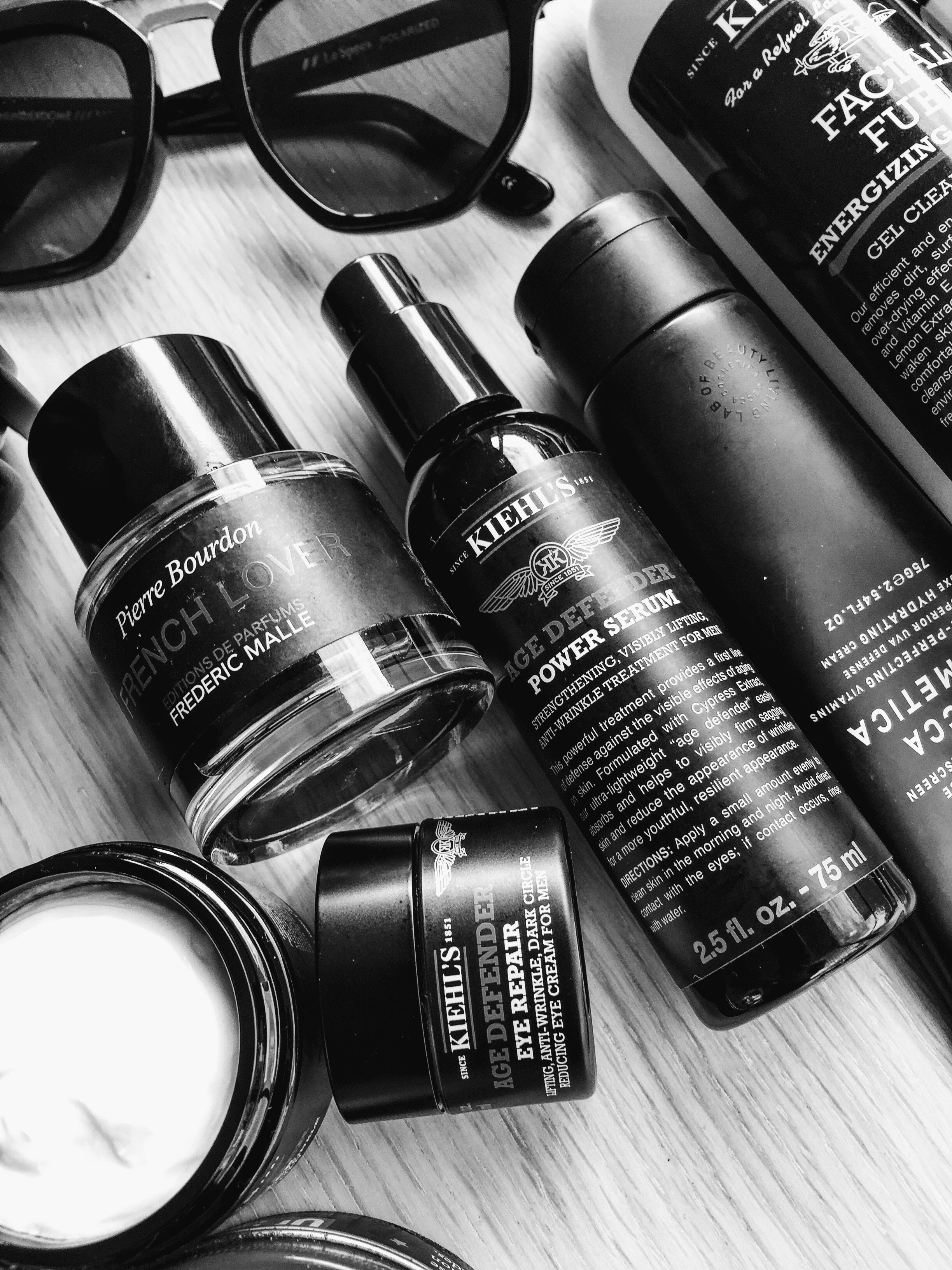 ""I never really cared about my skin until I started dating Chloe. And would never have packed this much stuff for a festival, or ever. When she asked me what I wanted to take, I was like… Um! Everyday stuff is pretty simple for me. I wash my face in the shower with whatever Chloe tells me to, and then put on moisturiser and sun cream.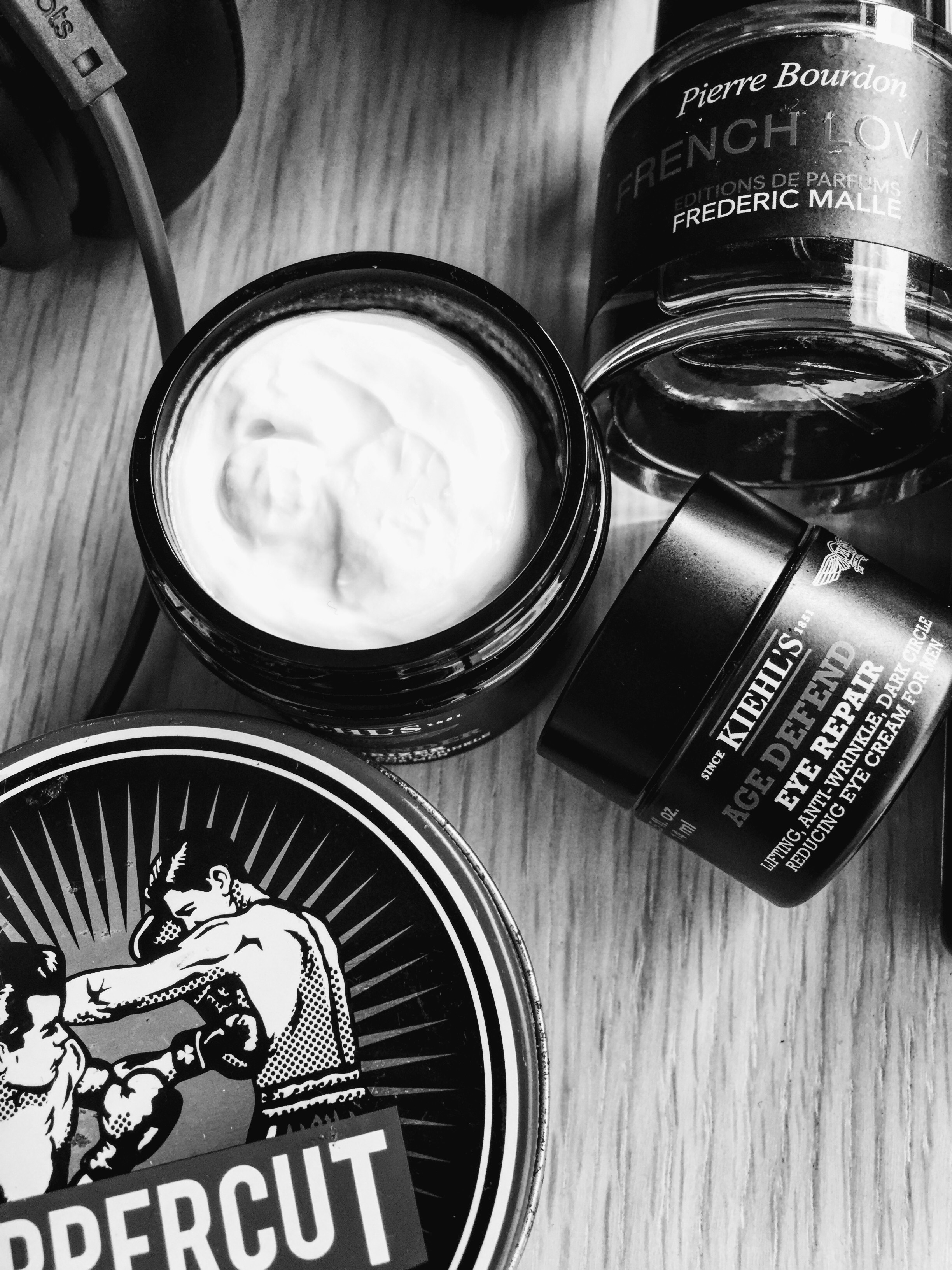 I've discovered that fragrance 'wardrobes' exist. And I'm not opposed to smelling nice. As long as it's subtle. This one was the first one I grabbed out of the bathroom. We both wear it sometimes. I'll probably never get used to Chloe smelling like me. I don't do my hair, I just put some stuff in to keep it back and not fluffy.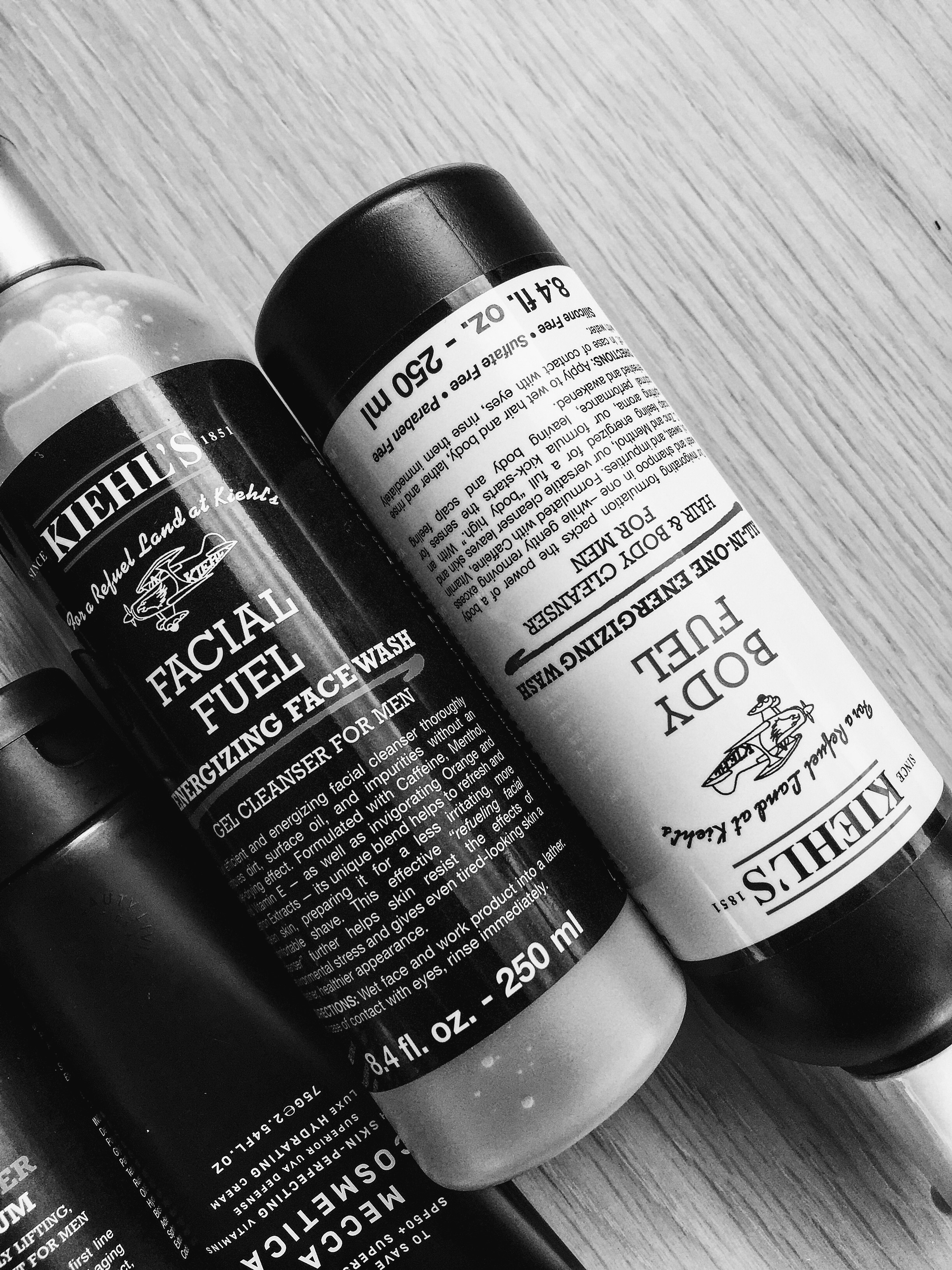 I'm a body wash person, and don't really like using soap because it's pretty drying. I don't use serum or eye cream everyday, but usually put them on if we're doing a facial together on a Sunday night. Again, a very new thing.
I basically wear plain tees or anything from Thrills. I packed Beats by Dre headphones to sleep in at night. Even though, we aren't camping and are staying at The Atlantic with Kiehl's, I need complete silence or my own music to fall asleep.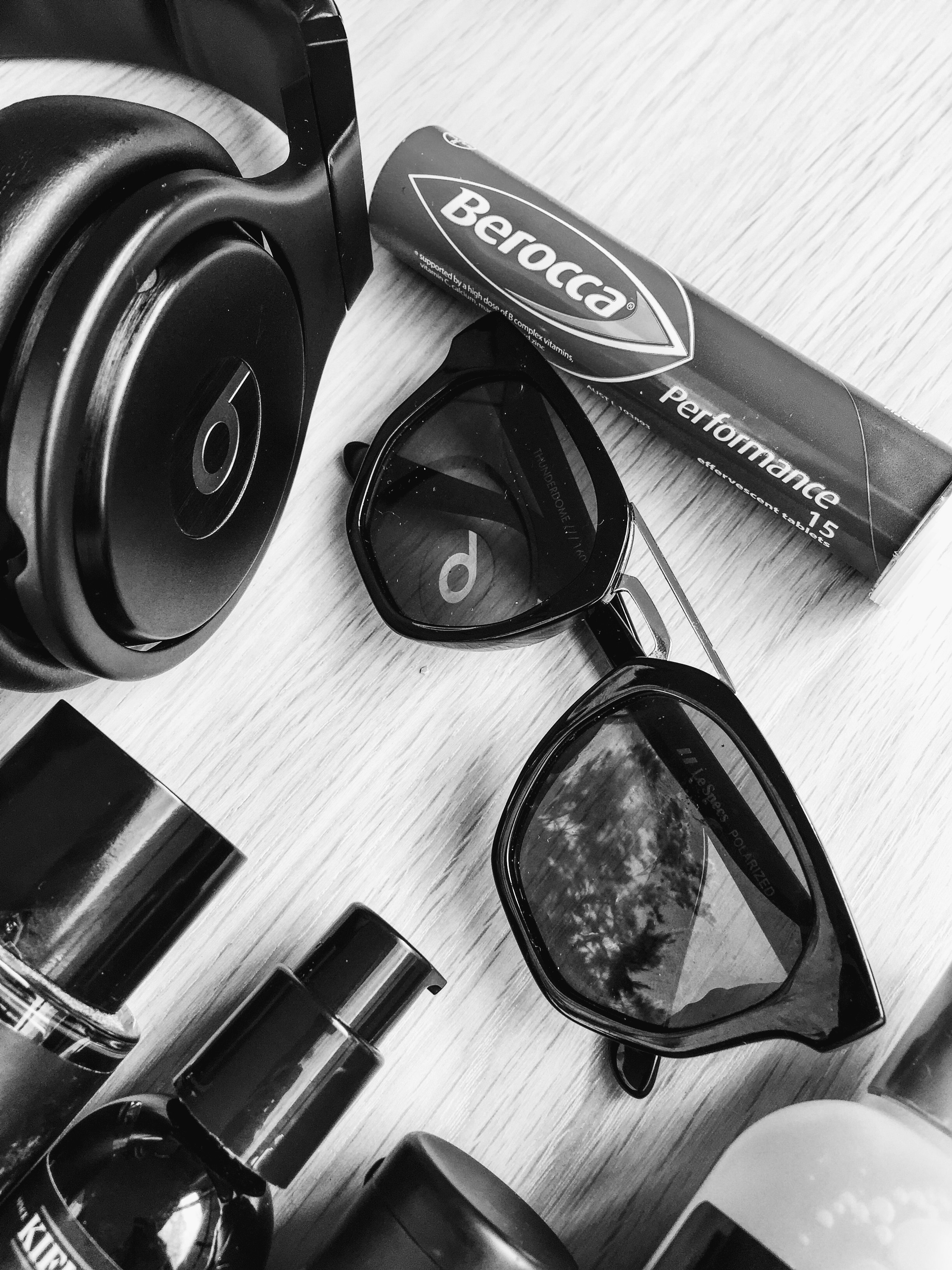 Sunnies and Berocca are pretty self-explanatory, both excellent for hiding the efforts from the day before."
---
Credits:
Photography, creative and words: Chloe Brinklow
Reluctant interviewee: Troy Pitman.
---
Full disclosure: TOMBOY Beauty will be experiencing Splendour in the Grass as a guest of Kiehl's.