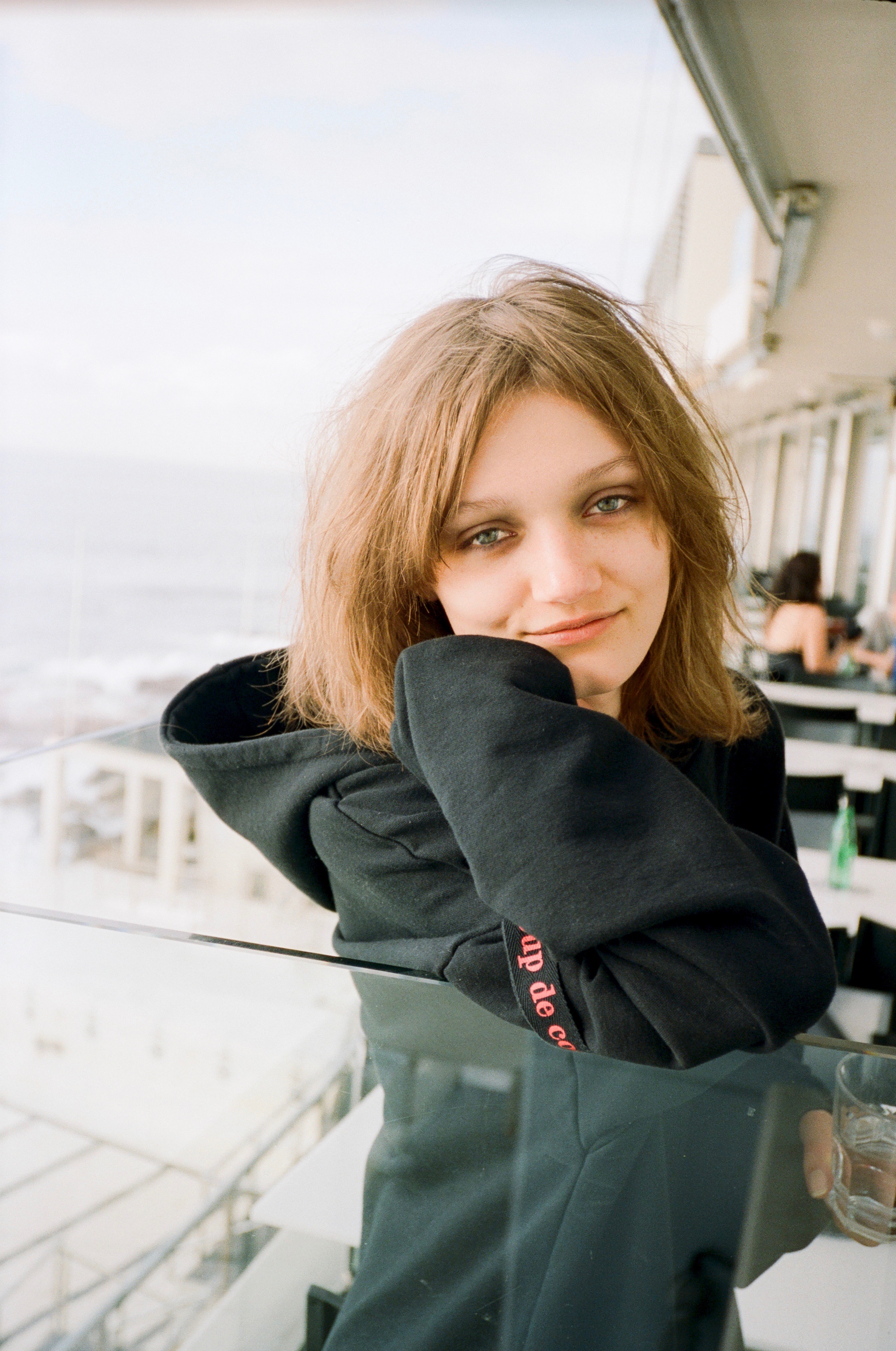 9:00am: I arrive at Peyton's apartment in Bondi at 9:00am. She tells me the night before to come later in the morning because her call time today is 4;00pm and she wants to sleep in. She answers the door smiling and rubbing sleep from her eyes, she is dressed in track pants and a sweatshirt and is playing rap music. Crawling back into bed, she explains her schedule for the day, her biggest stress is printing out forms to take to the Chinese embassy, which we plan to do after breakfast.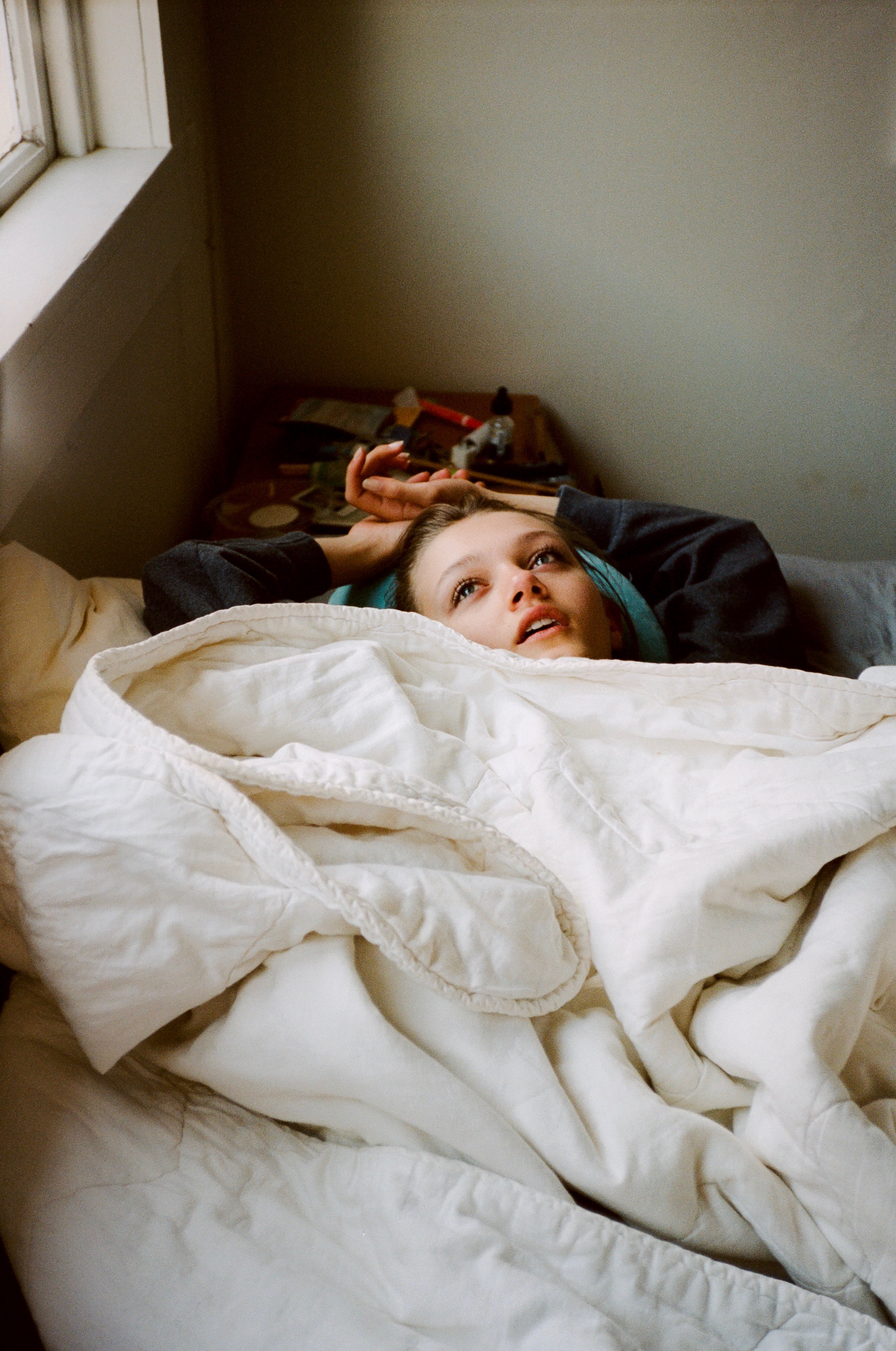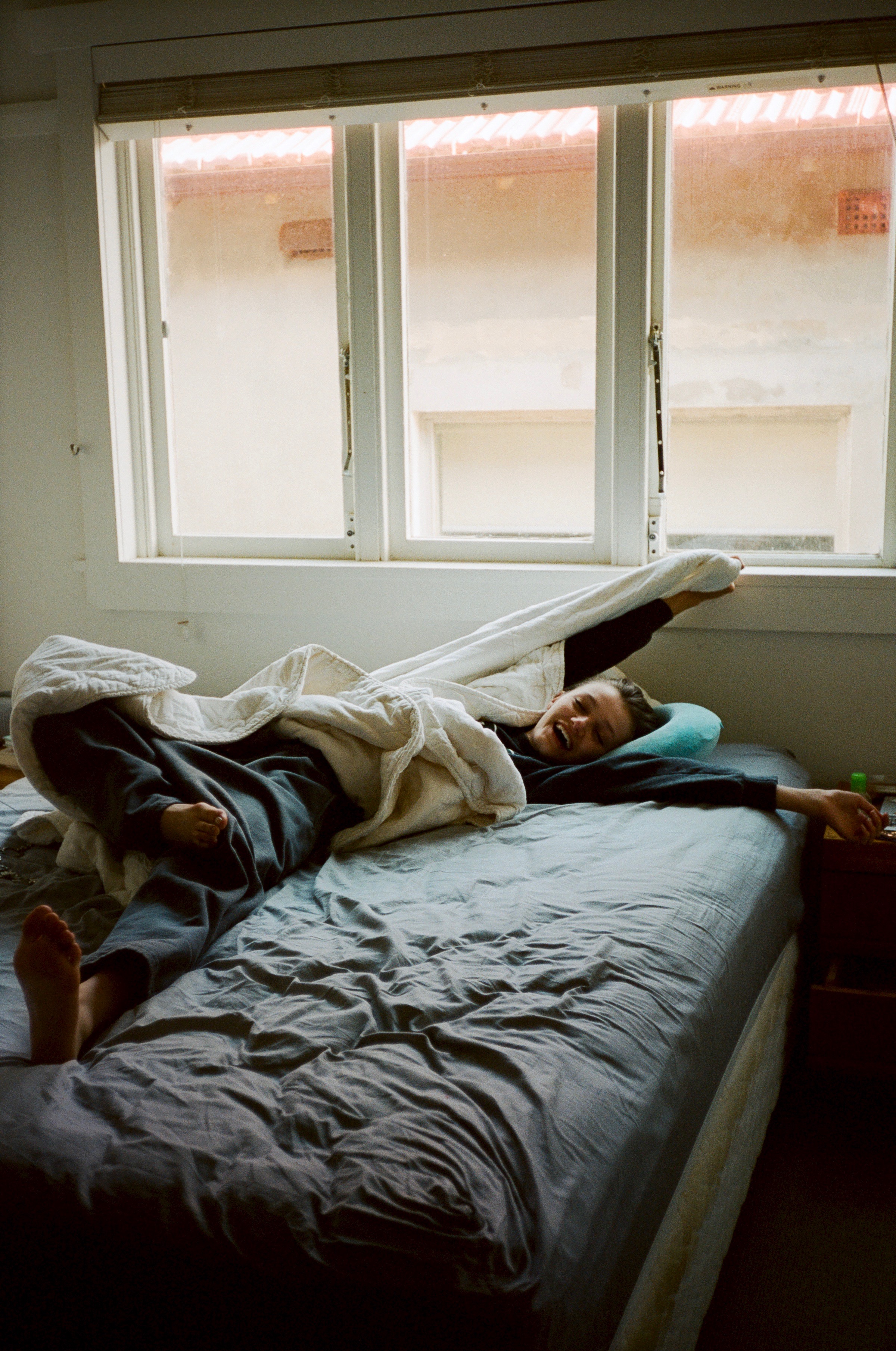 9:30am: After stretching her way out of bed, Peyton jumps up, dances to her rap music and grabs a towel, telling me to come and talk to her while she is in the shower. I ask her questions about Fashion week while she showers: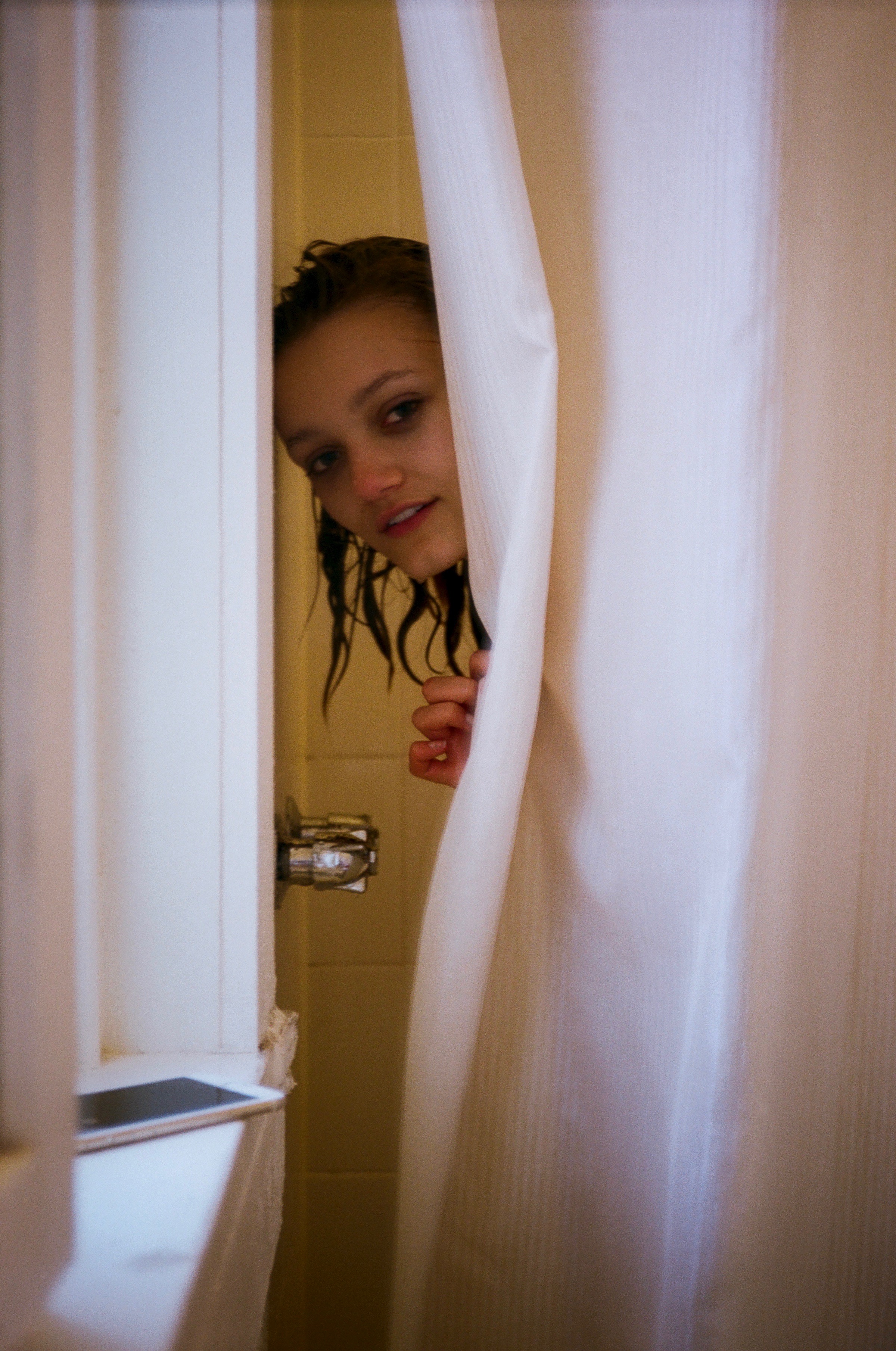 Describe fashion week in three words
'Adrenaline, cutting-edge and hard work.'
Have you been partying a lot?
'Is the pope Catholic!?'
What are you washing your hair with?
'This is a Palmers Coconut Oil Conditioning Shampoo and its got vitamin E so its really good for damaged hair, AKA fashion week hair! But I only ever wash my hair about once every three days so it keeps texture.'
What do you wash your face with?
'Currently i'm using a Freeman Apple Cider Vinegar 4-in-1 Foaming Clay that you can either use as a mask or a daily facial scrub. I use this one while I travel because I can use it as a mask. I got my first zit in 6 months last night! I hate the way they feel on my face.'
10:00am: Peyton is out of the shower and in the kitchen filling up a large glass of water. She drinks it sitting on the counter and enjoys the sun for a moment before making her way back into her room to get dressed. She tries different outfits and combinations on, asking my opinion on which t-shirt to wear whilst lending me her moms old belt for the day.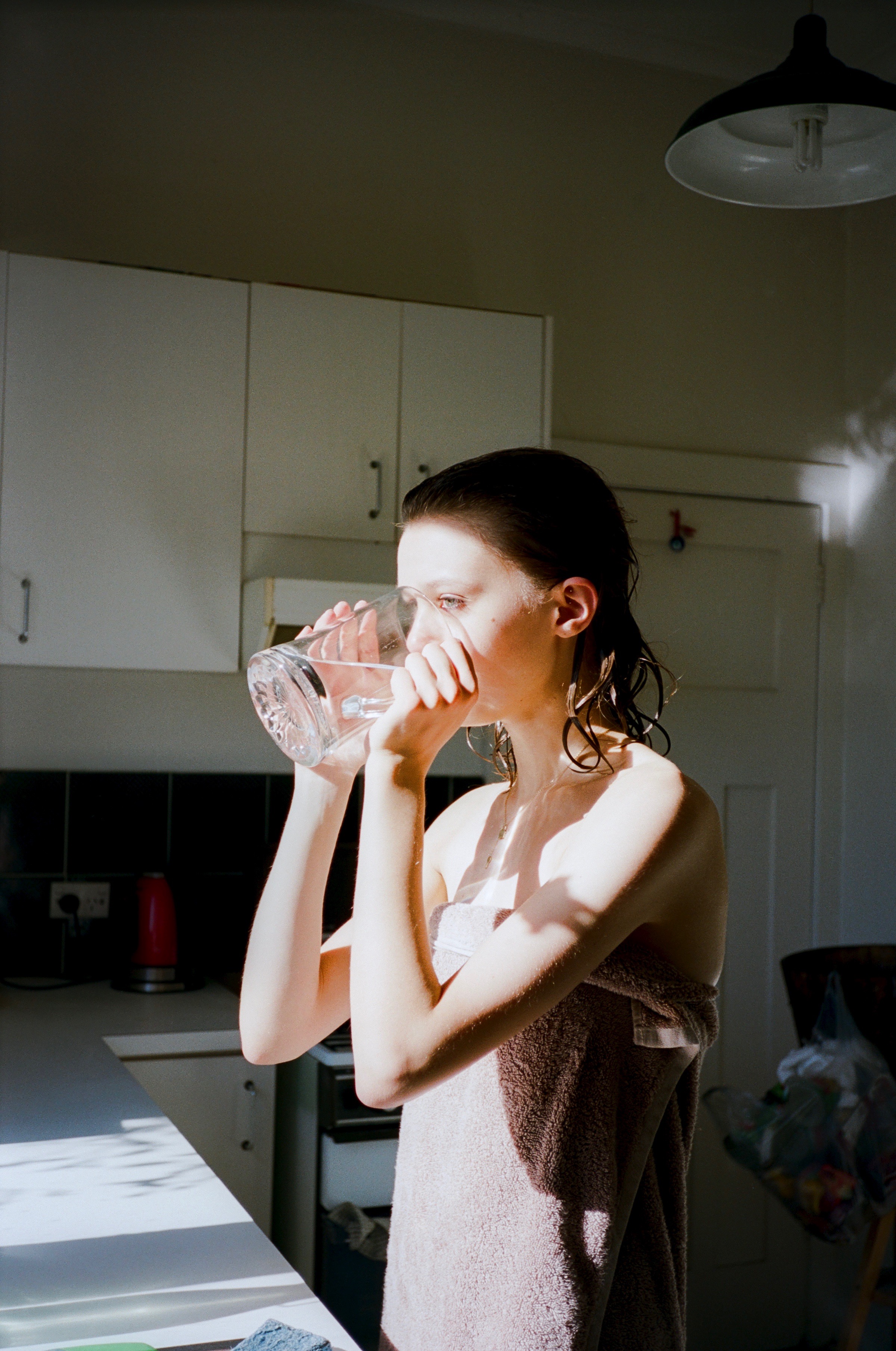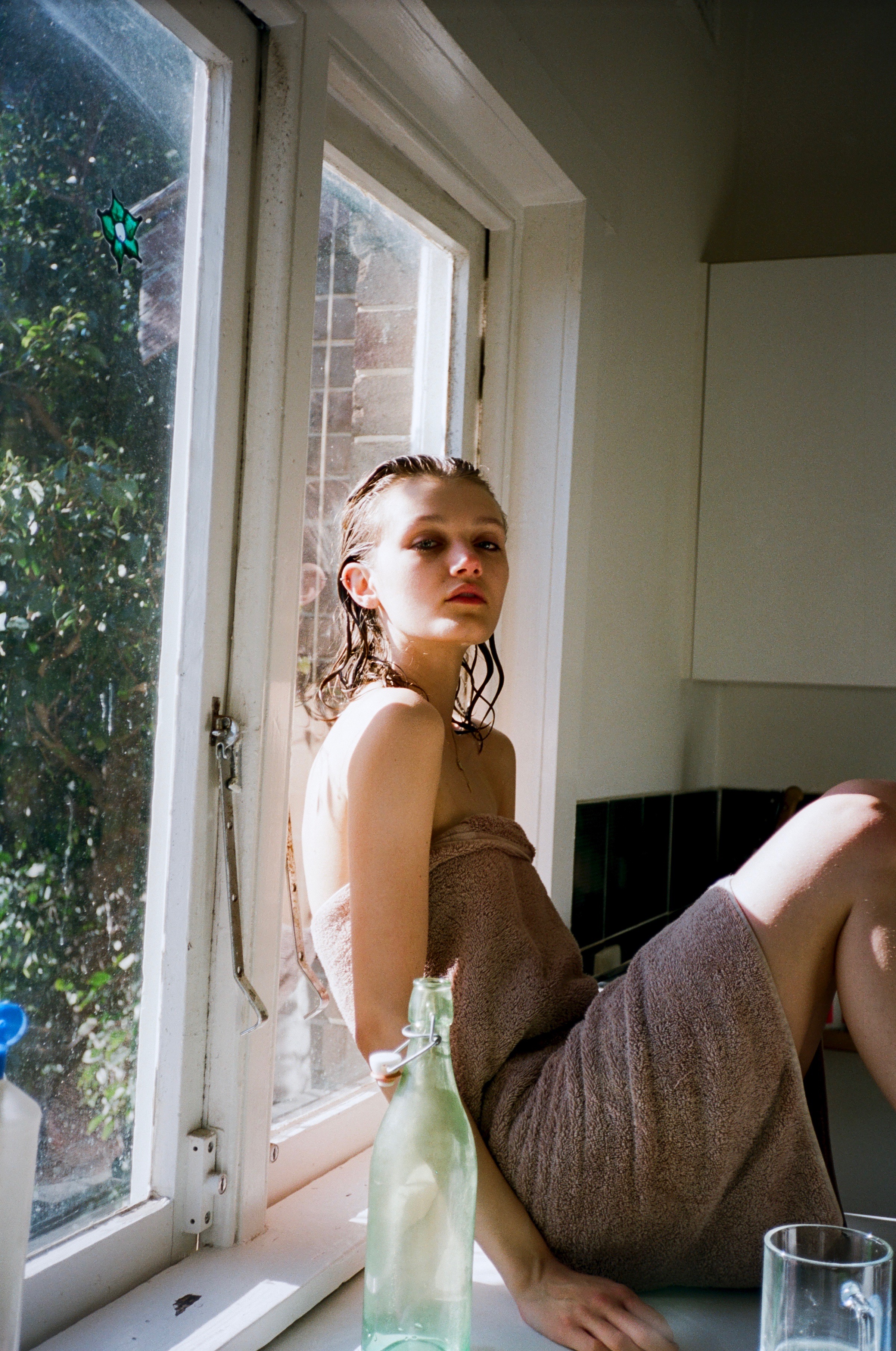 10:30am: After settling on her outfit, she proceeds with her routine, rubbing a body shop body butter on her face- resulting in me yelling at her not to put that on her skin!! BODY BUTTER. She removes last nights eye makeup, dries her hair and we are out the door, headed to Bondi Wholefoods- her every-day breakfast stop for paleo banana bread and a long black, she sings along to Frank Ocean on the way.
11:30am: With breakfast finished, we jump into an uber and head for the CBD. Peyton is now in a hurry otherwise she would take the train. She sits in the back and hums to 80's music playing in the uber, taking copious amounts of selfies and sprawling out on the back seat. She sticks her head out the window after laughing with me, saying 'I really am the WORST!'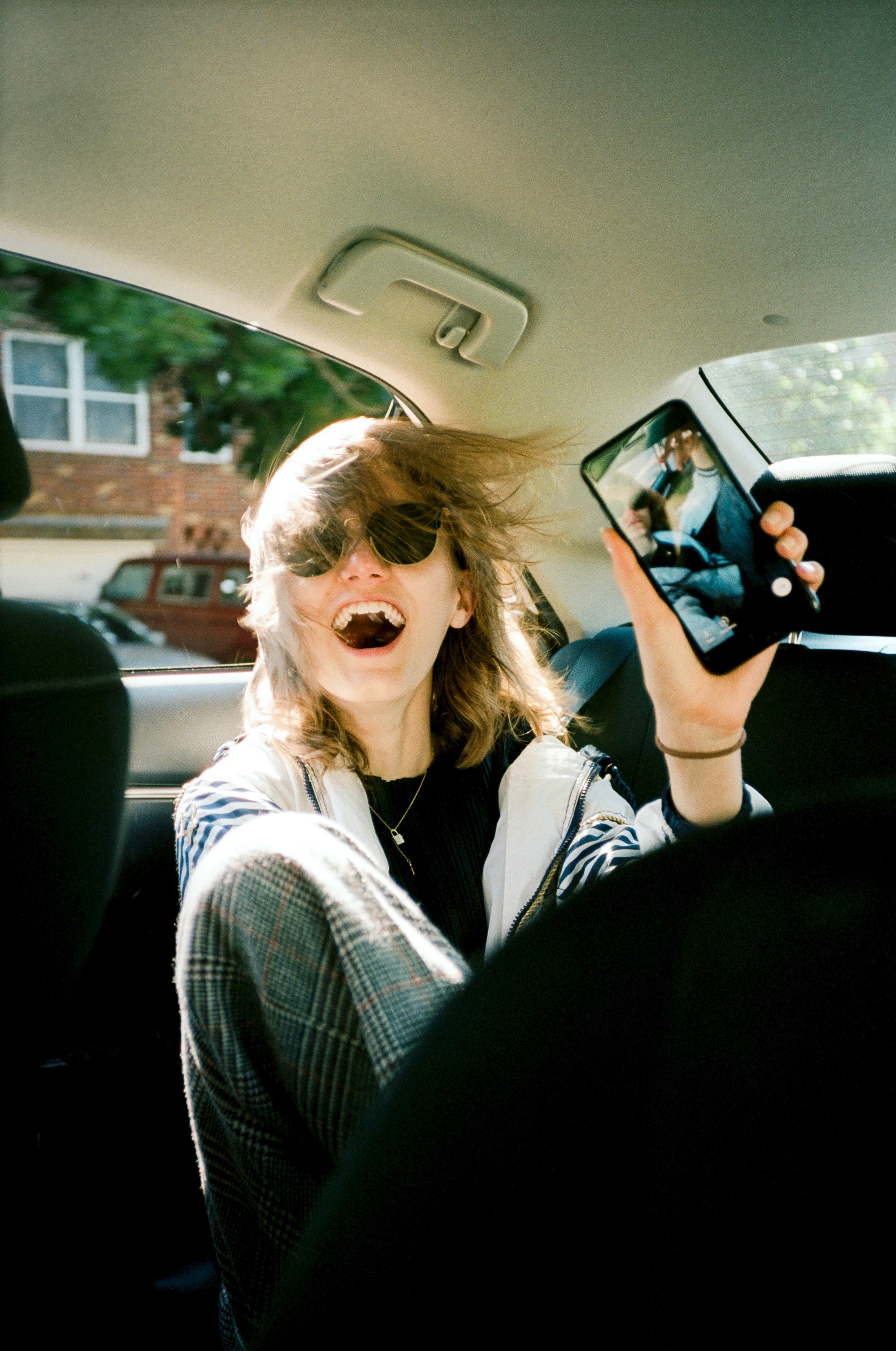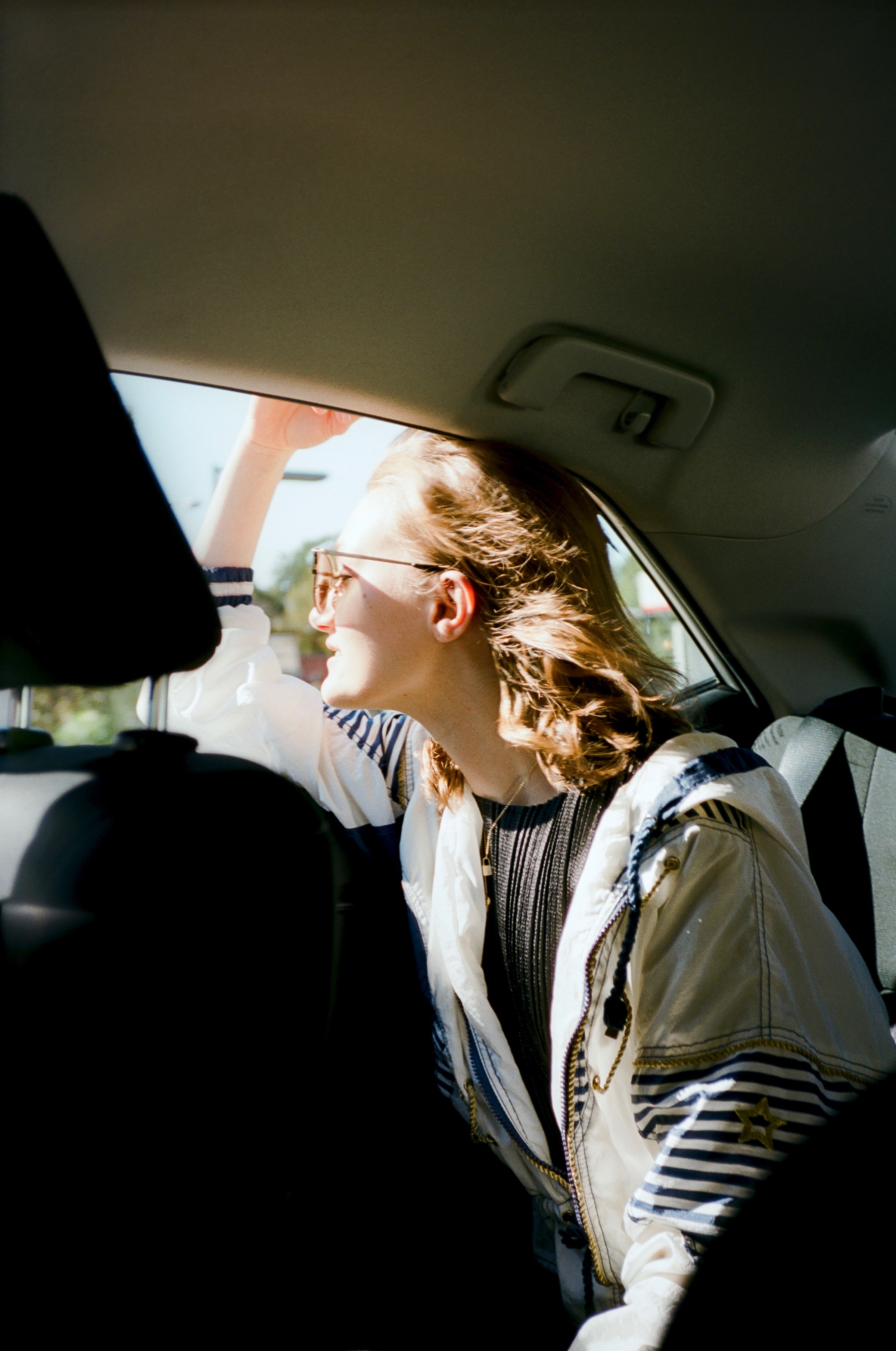 12:30pm: After a quick stop at Officeworks for Chinese embassy business. I leave Peyton for a few hours. She has to go into IMG and I head for Carriageworks, promising to meet her backstage later for the KitX show.
5:00pm: At 5, I arrive backstage and find Peyton in a chair listening to music with her eyes closed. She smiles when she sees me and squeezes my hand, offering me some multivitamins that she's been given. We go to rehearsal together where the energy builds in anticipation for the show.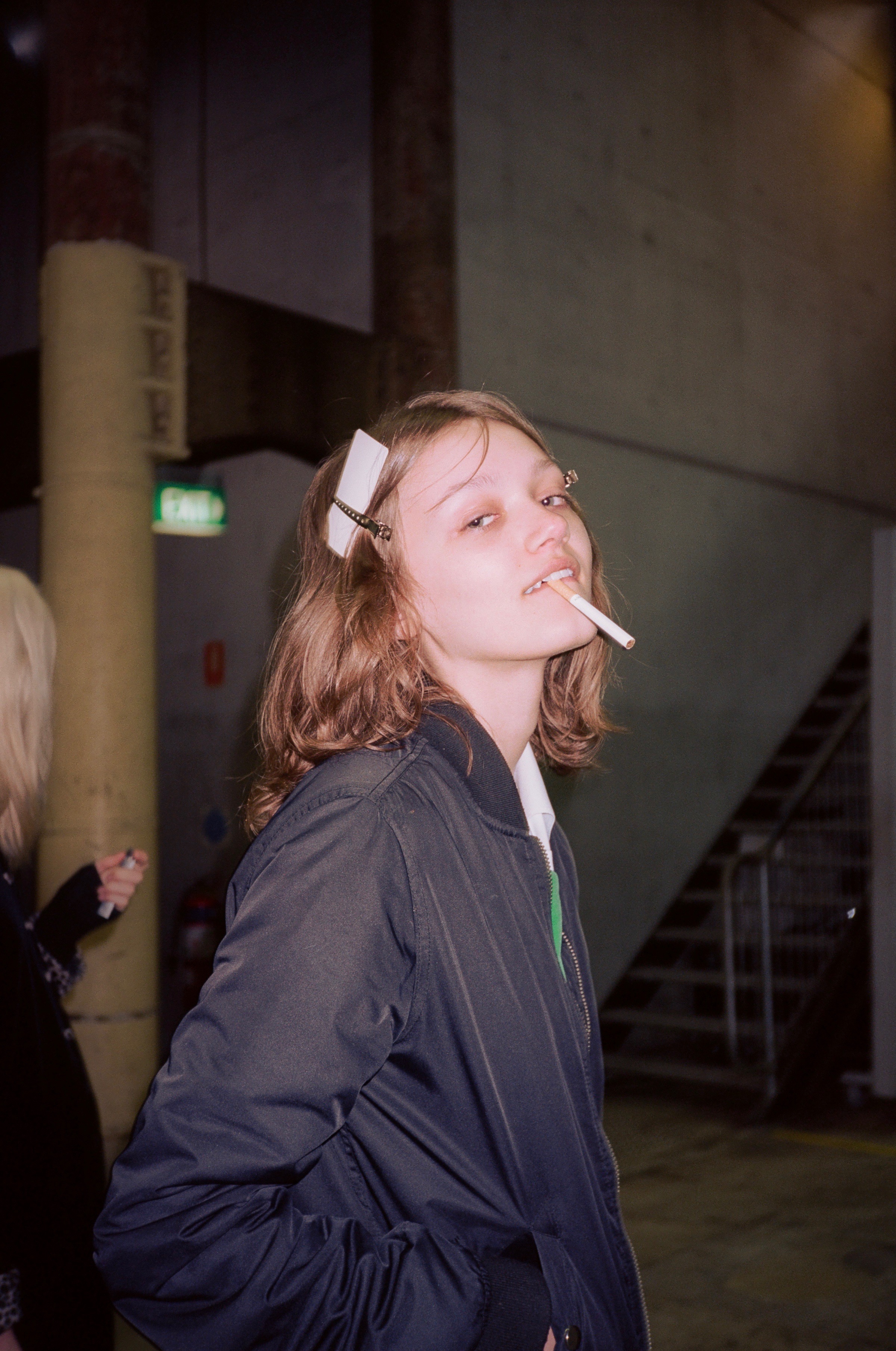 7:00pm: By this point, the models are ready. Peyton sits in her chair as multiple hair stylists pull locks back, securing them with pins, tying them up with elastic and buttons, frantically adding the finishing touches before sending her down the runway. They are now running late, Peyton calmly assumes a standing position with her eyes closed, ready to take off and join the other models once she is finished. We walk backstage into the mayhem as she is helped into her pale pink two piece, still calmly smiling as I point the camera in her face for what feels like the 547th time today.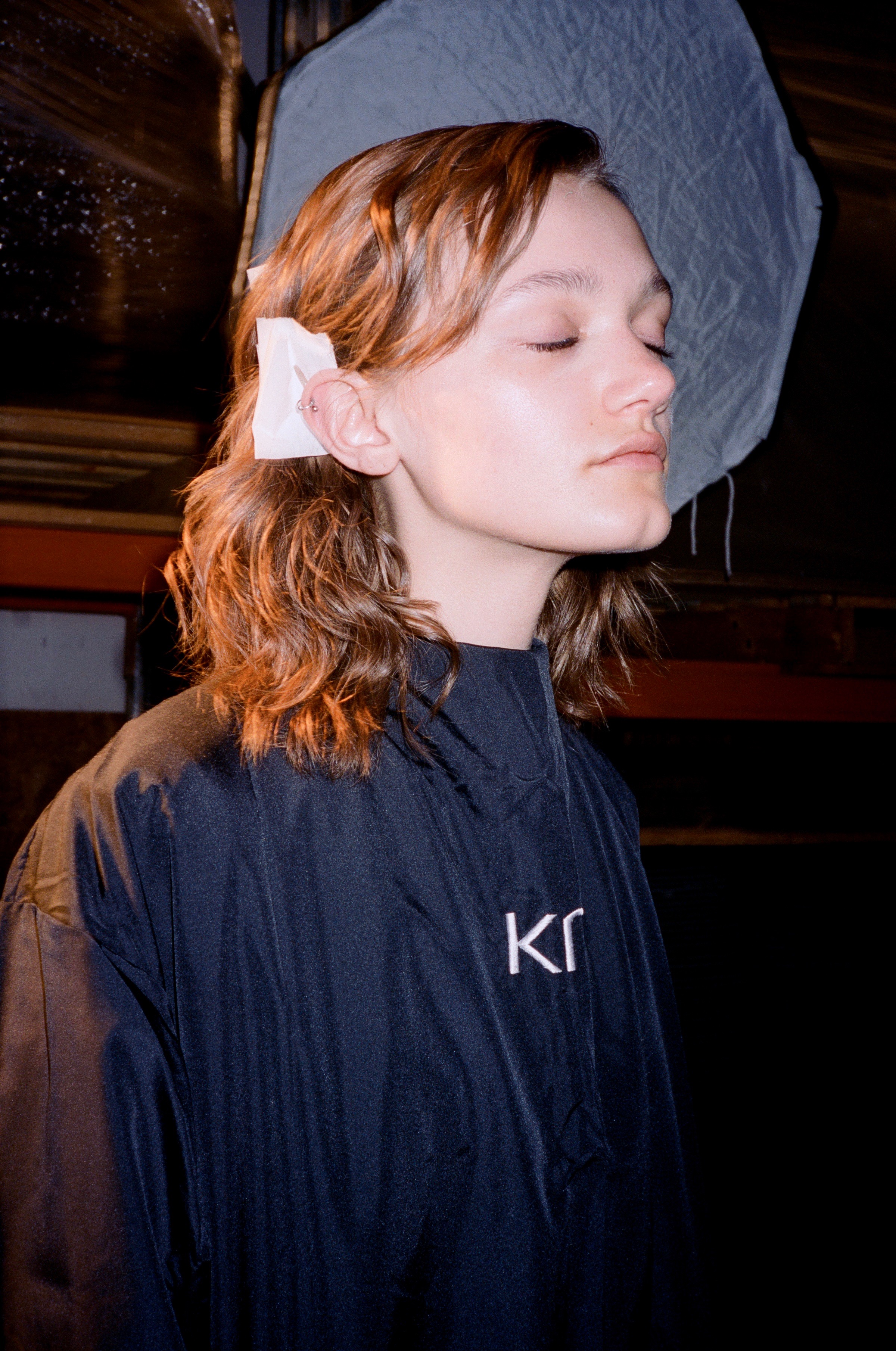 As she is shooed into the lineup, I wish her luck and she blows me a kiss before I leave to find my seat.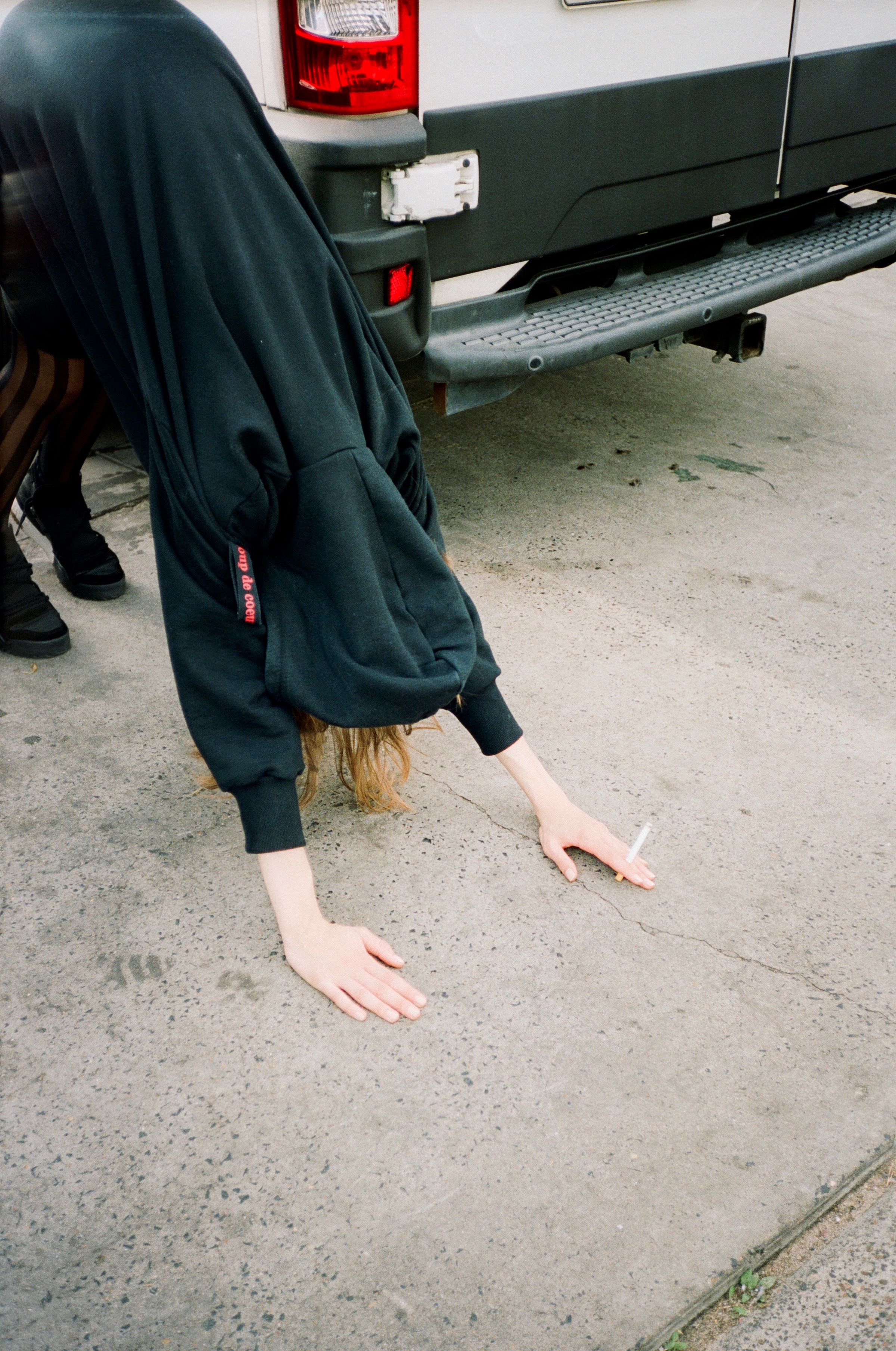 Photography and words by: Ella Jane