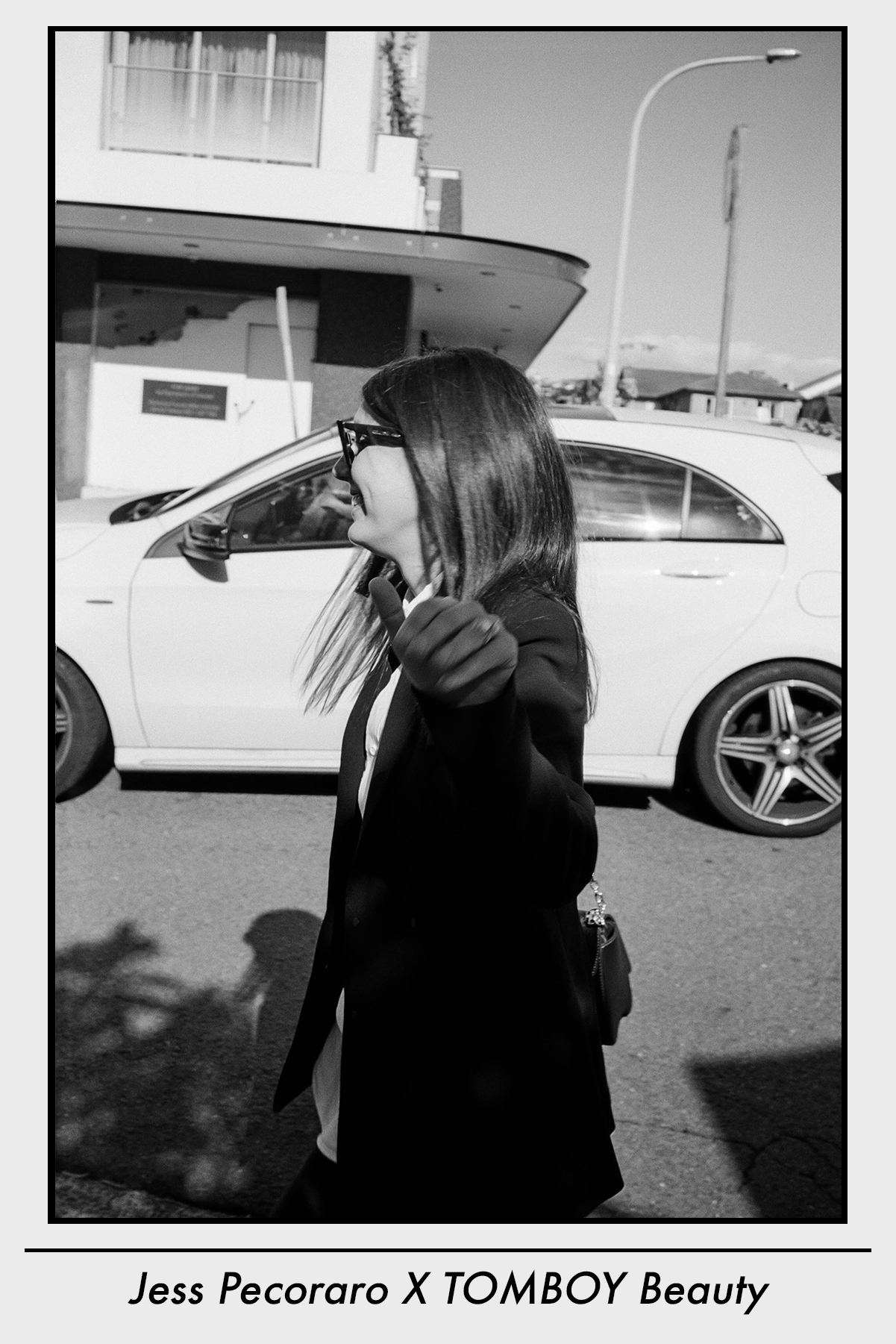 It's Sydney fashion week, or Mercedes Benz Fashion Week if we're getting technical. I am not sure even what day it is but it's 8:30am and I'm en route to meet stylist, Jess Pecoraro before heading to Carriageworks where she will style her first show, Pereira Fitzgerald. Having worked in the industry for 8 years, a roll call of Jess' clients include #TOMBOYBeauty girls Georgia Fowler, Montana Cox, and her little sis, Roberta Pecoraro… Let's call it good genes.
Jess is a busy lady. She explains to me that she is shooting three advertising jobs in the days following, which she is prepping for as well as the show today! How?! According to Jess… Vitamin C, support from your family, and an epic assistant to laugh with at those 'what is lyf?' moments.
I shadowed Jess for the day and learnt what goes into prepping for a show, how she keeps herself afloat, and that above all else; that being a nice girl who works hard, gets you far!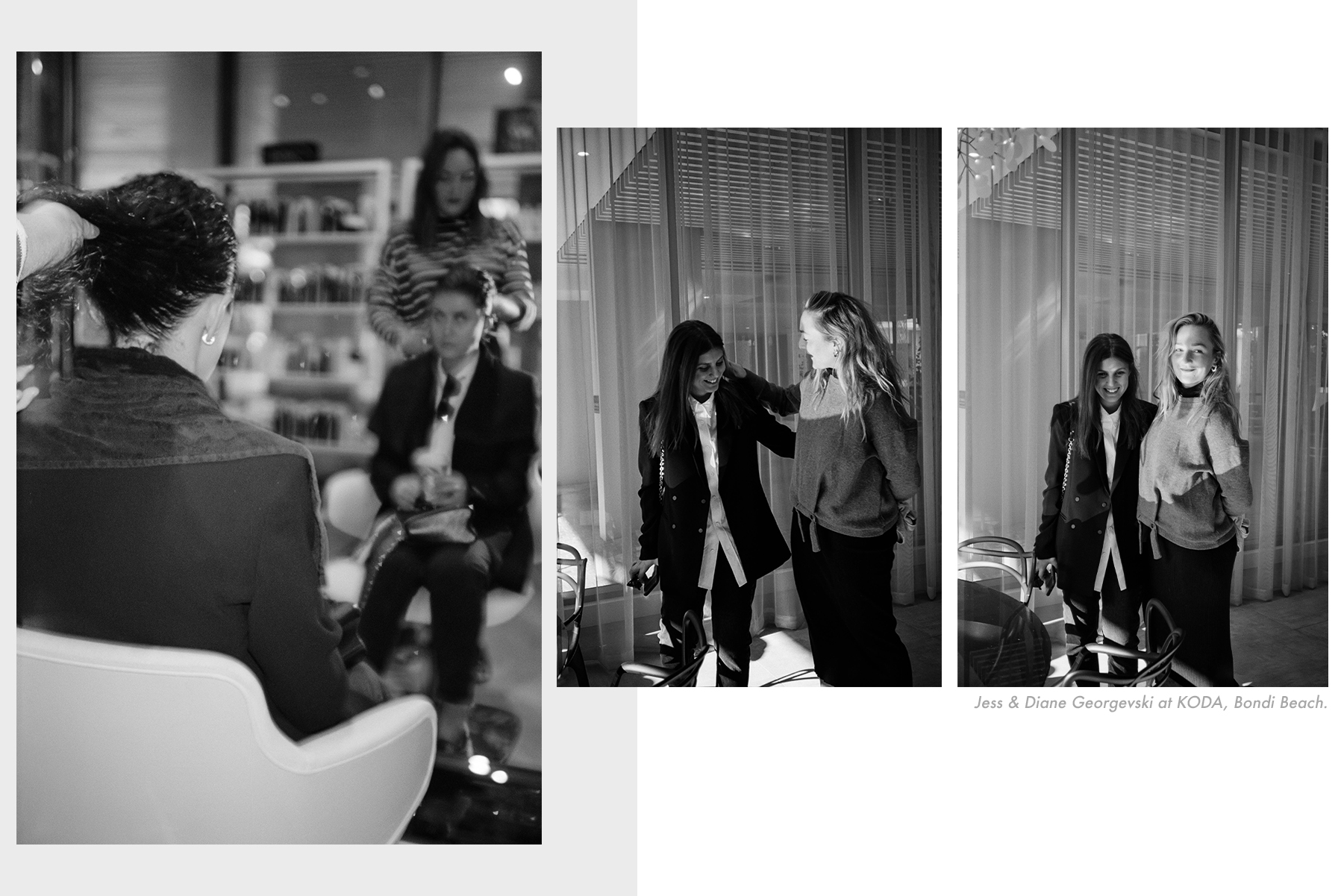 ---
ON HER AM ROUTINE…
My mornings are obviously not usually like this – I wake up between 5:30 and 6:00am and work out – but haven't today because I'm too tired. Then I'll get a coffee and start the day, usually frantically.
I cleanse with Dermalogica, moisturise with Kiehl's, and use Giorgio Armani Luminous Silk Foundation and mascara. I usually only have time to do my makeup in the car.
I get my hair blow-dried once a week, otherwise, it's disastrous. But in saying that, I literally throw it up the minute I walk out of KODA so it's not a vanity thing, it's more of management thing. Diane cuts it, but pretty much whoever can fit me in will do the blowout.
ON HER MORNING WARDROBE STRATEGY…
I would love to say I have one, however, I feel like I'm always the last to get ready because my mind is prepping ethe girls going to the shows, so they are my priority. This year I've been lucky enough to have Harrolds loan me a couple of outfits. So that was good for the opening show but then everything else is pretty much just a white t-shirt, jeans and a blazer. I don't really like to change things just because it's fashion week, I want to still be me.
ON PREPARING FOR THE SHOW…
My assistant is really, really good which helps in terms of support, even if it's just to have someone with you to laugh and how ridiculous things can be like working at midnight. In terms of health I've been taking vitamin c every morning, and trying to drink a lot of water, but coffee has kind of taken over, but then I struggle to sleep so it's a bit of a double-edged sword.
With the process of getting ready for the show, we've had meetings after meetings, castings, fittings which I'm involved in. Then last night was probably our first real 'ok!' moment, we got to see all of the clothes because up until yesterday I hadn't seen anything. That was why we had a late night as well because we wanted to see everything before today and plan the looks, like what's going out first, what's closing, who is wearing what. And I guess today we will probably have to revisit that and fit the girls again. I've got my Mum coming in too, she's a seamstress so she can make minor adjustments if we need that. I'm really excited. The clothes are really beautiful so hopefully, it will be epic.
FACT: It was.
---
Words and photography: Ella Jane