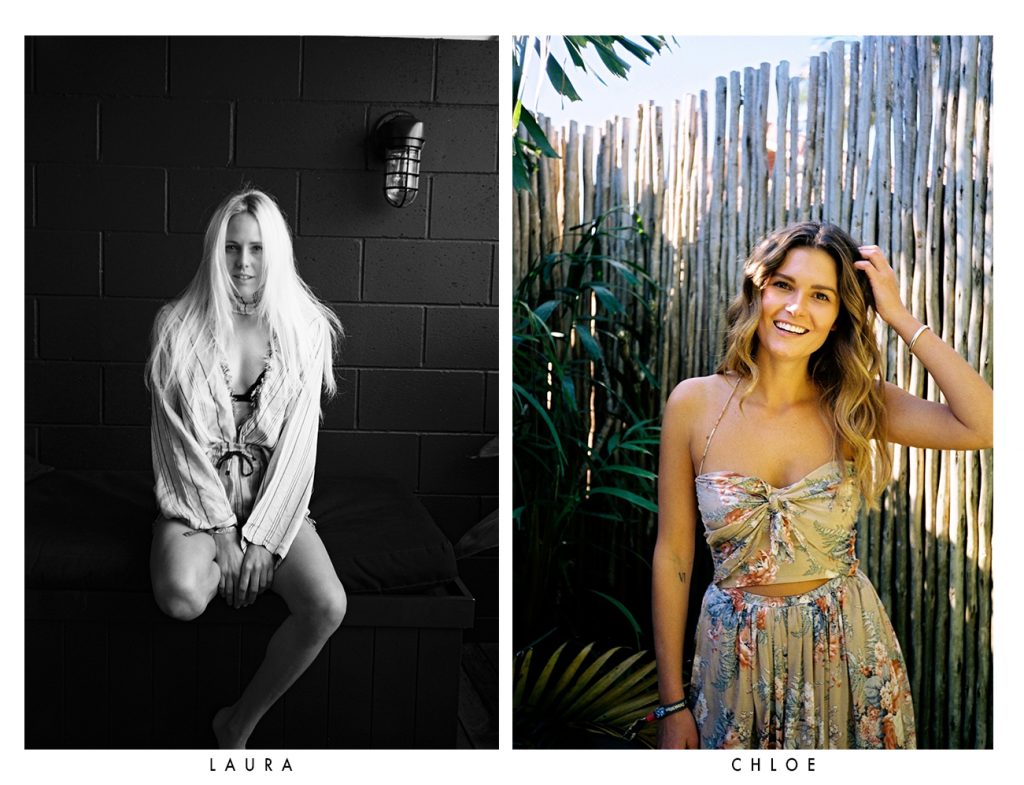 In the second instalment of our ROUTINE special, shot at Splendour in Grass last month, we check in with best friends and roomies Chloe Chapman and Laura Enever. C & L grew up together on Sydney's Northern Beaches, Laura Enever is a pro surfer and 2 x World Junior Champion, Australian Champion and Pro Jnr Champion. Chloe Chapman is a surfer turned entrepreneur: She's a model, DJ and founder of ALOÉ swimwear.
Google either one of them, and the other's name will pop up (a result my best friend, Matilda and I have been working towards for years). As a pair, and separately for that matter, they are down-to-earth, kind, and ridiculously funny.
When I arrived at their room, Laura was snacking on a ham and cheese toastie, and Chloe was scooting around in her pyjamas on a mission to retrieve champagne to aid the getting ready process.
Over champagne and toasties, we speak sun damage (hair and skin), prefered hangover cures and staying motivated, not necessarily in that order…
---
TB: What is your earliest beauty memory?
 LE: I think when I was younger, just because I would surf so much, my hair was my main issue. I always had to have some kind of leave-in-conditioner in my hair because it would get so dry by the sun. Now I have to be really careful, and use leave-in-conditioner as soon as I get out of the surf.
CC: I never really wore much makeup growing up and in high school. I've been pretty lucky with my skin and still don't wear too much. But in the last 5 years, I mean I'm not even that old but you start to think, "Oh god I really should start to pay attention to this!"
TB: How do you counteract the sun and salt damage from surfing so much?
LE: It's really just hydration. Just moisturising and I always always use zinc on my skin. I am in the sun so much surfing but aside from that I really try to limit how much. My favourite zinc is this Shiseido one, its a zinc foundation, its so good. All of the Kiehl's products have been really good at repairing my skin after I'm in the sun too.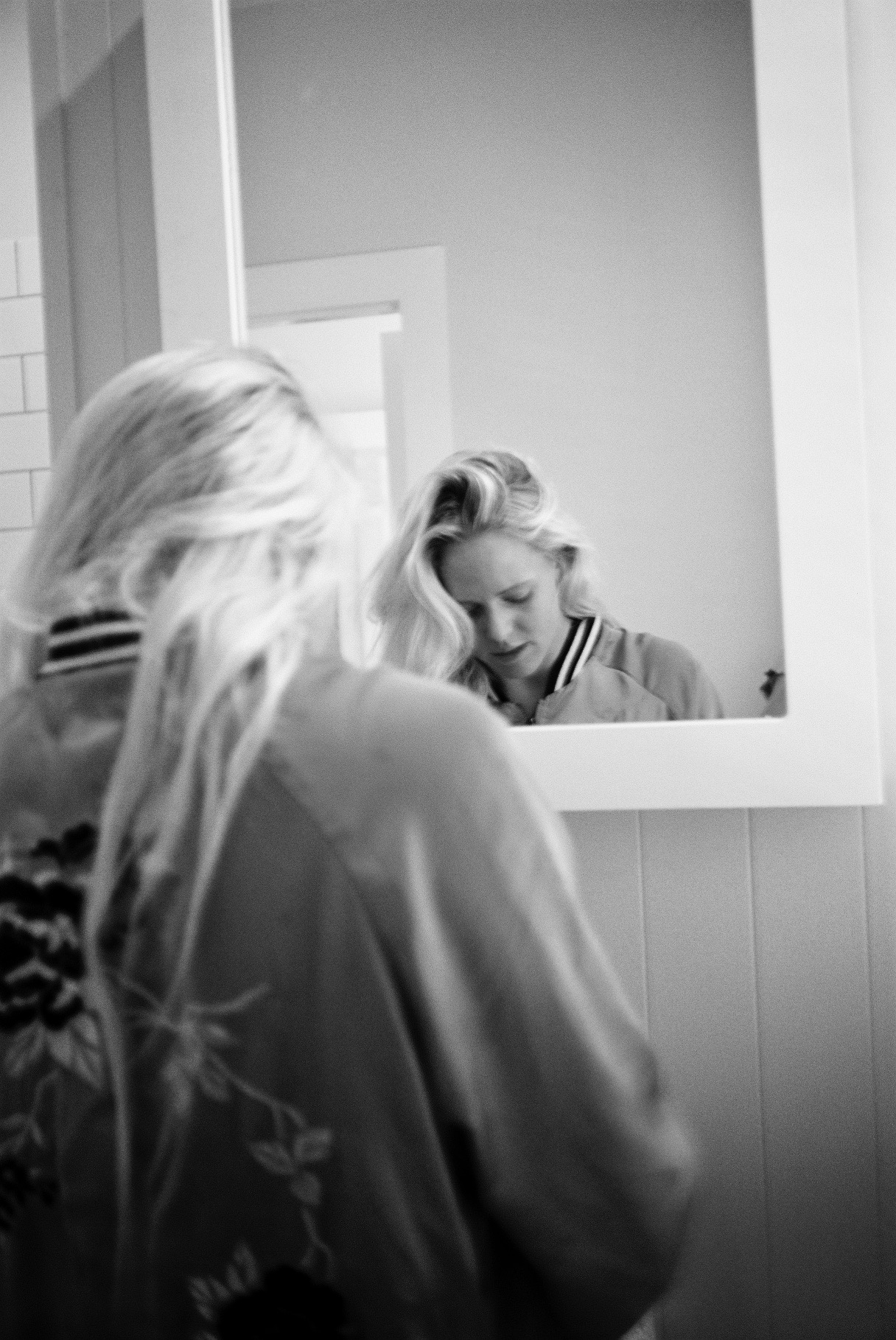 TB: What does beauty mean to you?
LE: Beauty to me is what comes from inside out. Its really just looking after yourself and I think that finding what works for you and makes you feel good and happy and confident in your own skin.
CC: It's a lot to me. In this day and age beauty really is what people see you as. It really is everything, it just makes you feel good.
TB: What is your approach to beauty?
LE: My approach to beauty is really just protecting my skin. Its the main thing I worry about! I just want to keep skin maintained and as young as possible.
CC: Keep it simple. Keep it consistent. Don't change things up, if it works stick to it.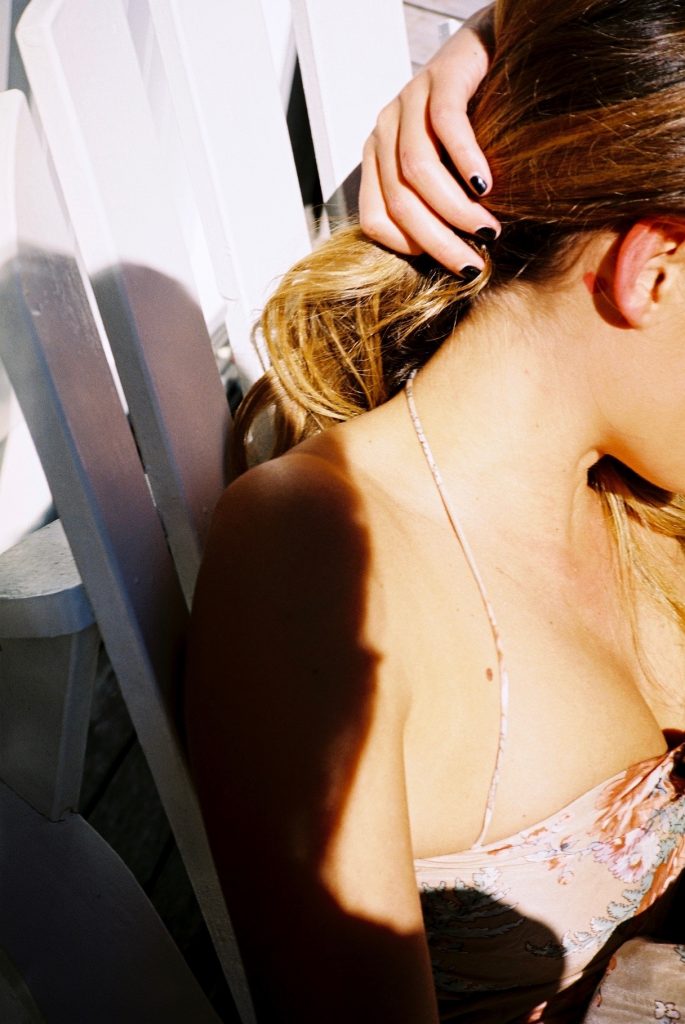 TB: One festival essential?
LE: Blistex! It's so cold and I just really don't want chapped lips. This one is so medicated which is kind of weird and not very glam but it seriously works.
CC: The Kiehl's hydrating mist, it's so nice for when you travel as well! But you can't take it on international flights because it's too big.
TB: When you're on the go what is one product you always bring?
LE: I always have face wipes with me and always dry shampoo. My 4 essentials would be a tinted moisturiser, a concealer, dry shampoo and leave-in-conditioner…and a hairbrush!
CC: My toothbrush, and if I don't have my toothbrush I'll be the first person at a service station to get my toothbrush!
TB: Favourite beauty products?
LE: I really love the Shisheido foundation, its SPF 20, and the compact which has zinc, its so good for protecting your skin, I love this Benefit 'Hoola' bronzer, I also love the Dior lip plumper and gloss, I took that into the festival yesterday. I use the Kiehl's Skin Renewing Pure Vitality Cream, and Tea Tree Oil for any pimples!
CC: So I use the Kiehls Ultra Cleansing Face Wash and then every morning I use the Toner and they have got this Ultra Moisturiser that I love. Under makeup I love to apply Embryolisse.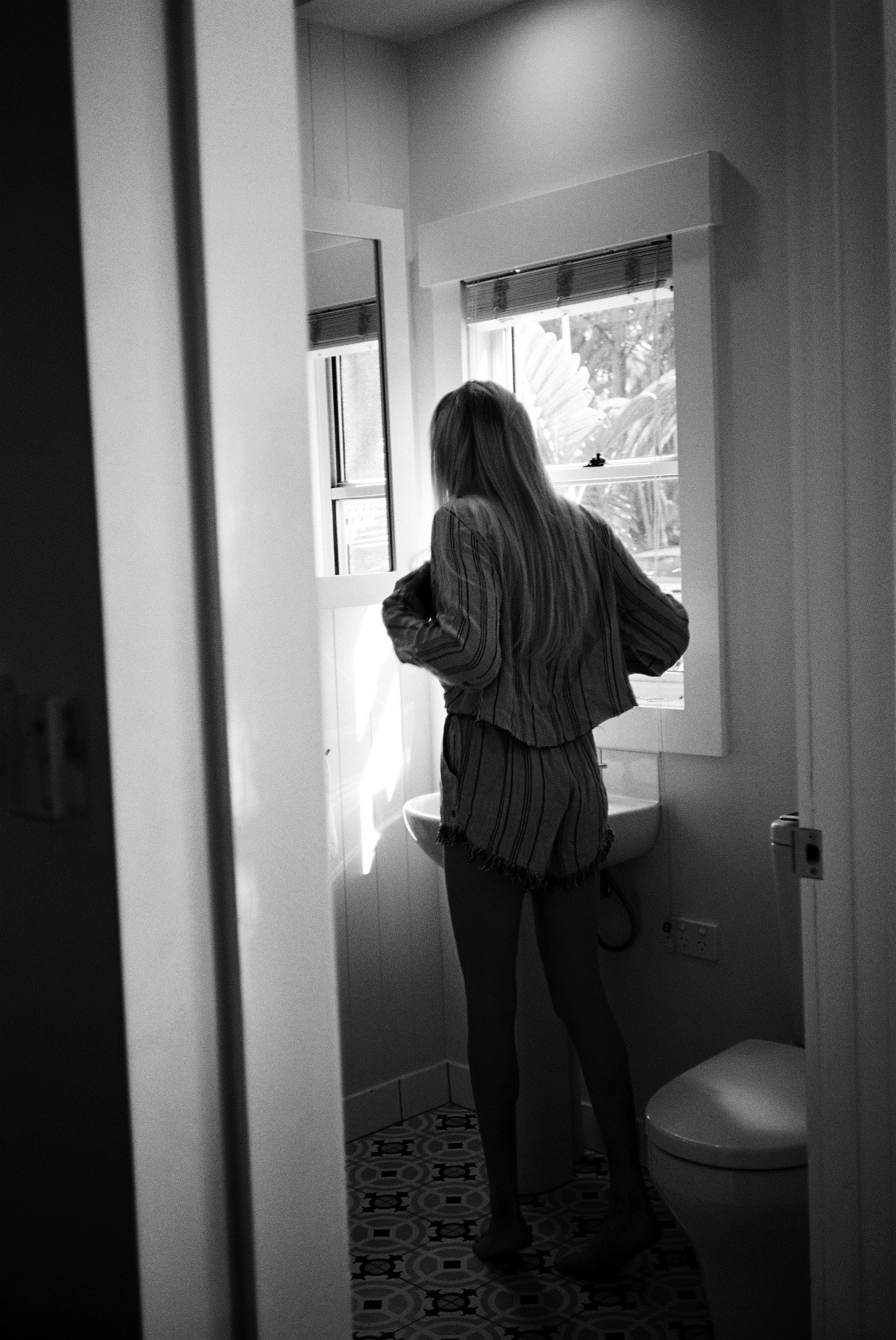 TB: Let's talk keeping healthy, even in festival situations… 
LE: My diet is super healthy, lots of greens and yummy grains, I love smoothies so much that I used to actually travel with my Nutribullet around the world. I had to stop because my bags started to get way too heavy, but I still take all of my own green powders and supplements which also just give me another sense of routine when I'm away. At Splendour everything is a bit out the window I guess, but I always start the day with a fresh juice. And actually, if I was going to drink something its vodka soda and a Hydralyte or a Berocca, it honestly works, makes your drink taste better AND helps with a hangover!
CC: To be honest my diet isn't the best. I'm not a vegan or anything like that I just of just eat whatever, I love my food, I'm such a foodie! Drink of choice? This morning it's champagne.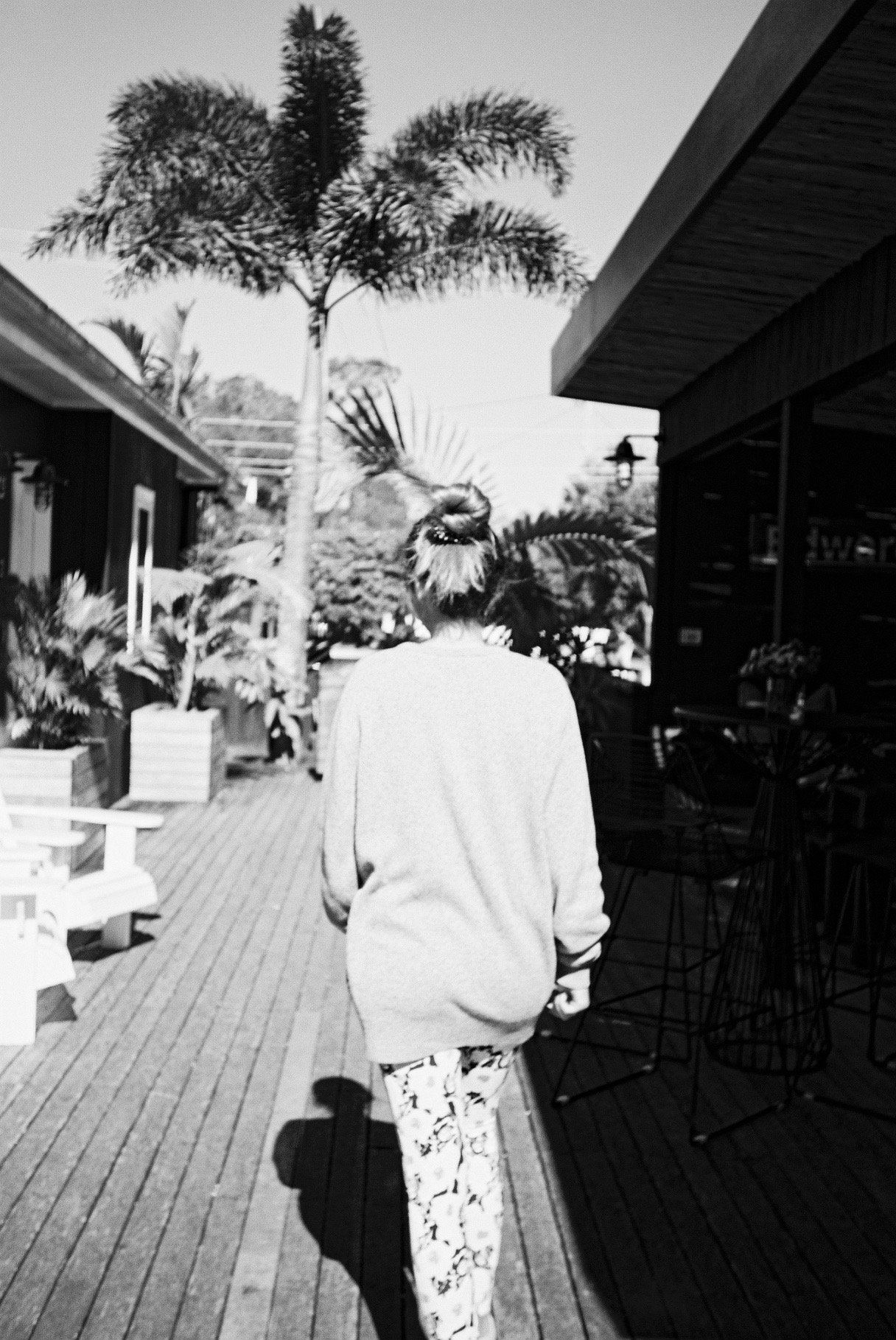 ---
Interview and photography: Ella Jane
Full disclosure: TOMBOY Beauty experienced Splendour In The Grass as a guest of Kiehl's.