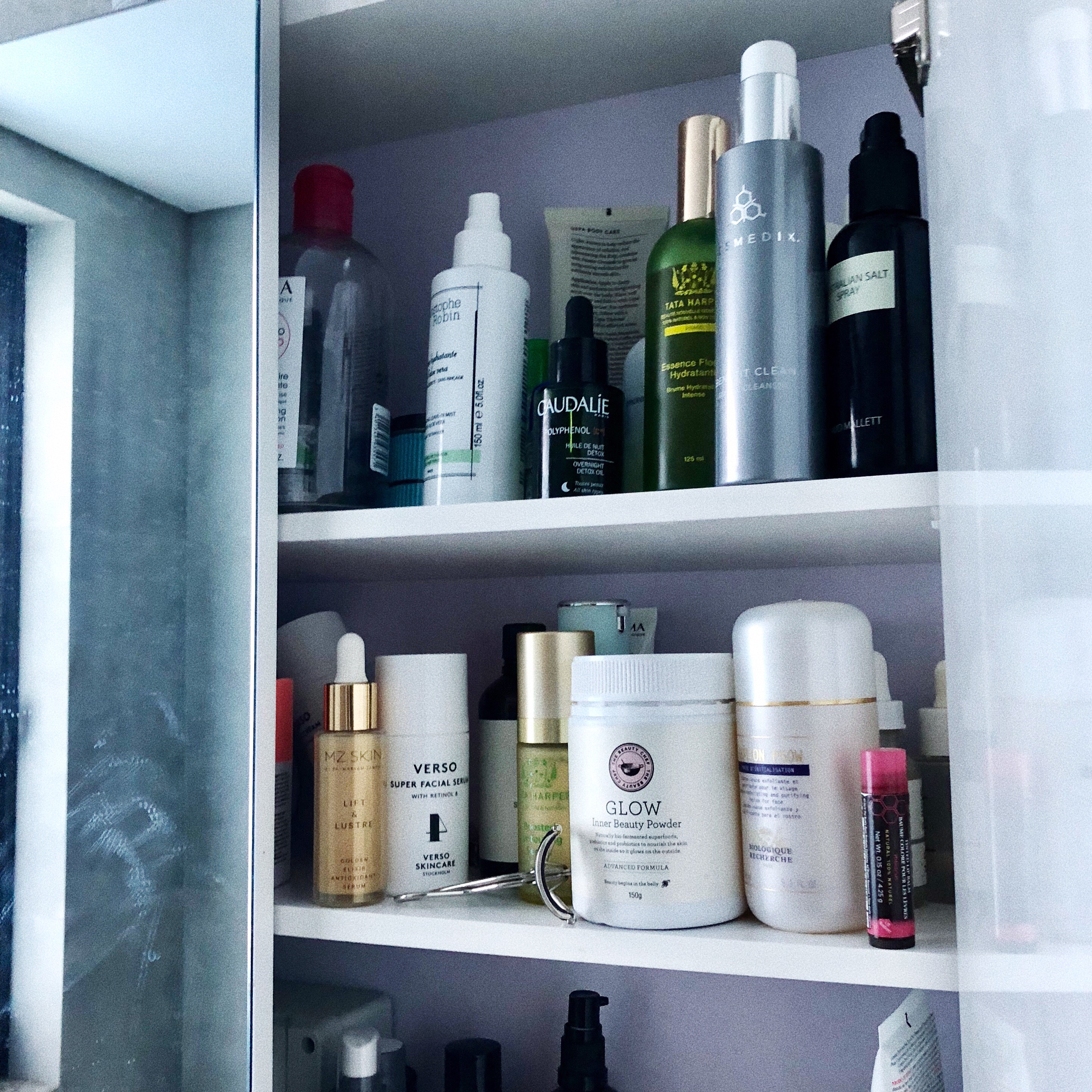 ---
Presenting  the crème de la crème of the crop, aka a comprehensive rundown of products from some of the industry's coolest cats.  They're the products that work, that we fight over at beauty sales, and find ourselves scraping the bottom of – for the very last drop, blob, swipe – until we inevitably haul-ass to the store, and buy another 5 backups.
Grace O'Neill, Digital Fashion Editor, Cosmopolitan, ELLE, Harpers Baazar
I'm going to pick two, sue me! Tom Ford's Bronzing Powder is the holy grail of bronzers. I use the 'Terra' shade. It's expensive but very much worth it because it makes me look like I've recently returned from a two week getaway in Santorini every time I leave the house.
I haven't used lipstick since the day I discovered Burt's Bees Tinted Lip Balm in 'Rose'. I think I have about 7 on the go at any given time; at my desk, in my handbag, in my gym bag. It's extremely hydrating and the best subtle shade of pink.
Amanda Bardas, Editorial Director, Allure Media
I'm all about good skin. If my skin is having a good day, then everything else feels like it falls into place. It means I save precious minutes in the morning because I don't need as much makeup. I discovered Biologique Recherche Lotion P50 about a year ago when I was trying (really hard) to get my skin in check for my wedding. It really is like a facial in a bottle —  it keeps breakouts in check (haven't had a pimple in a year, but I probably just jinxed myself), and helps even out my complexion. It smells like hot garbage but I kinda love that — feels like it's really working.
Alison Rice, Group Publisher, Allure Media
Both Venustus Om Water and Serum have become a really important part of my day. I think what's interesting about my "favourite" product is it doesn't make me look good, but rather, feel good. Rolling on the Om has become a ritual – before I get on the bus and head into a big day, before big meetings or presentations. It is spirit-levelling.
Emily Algar, Beauty Writer, Byrdie Beauty
My favourite product ever (oh god, choosing one is so hard) is probably the It Cosmetics CC Cream in Medium. It's one of those rare finds that actually does as promised. It covers things like uneven skin tone and blemishes while still letting my skin show through, and the finish is dewy and perfect. The fact that it has an SPF of 50+ is a huge bonus. I think the world agrees, seeing as it's literally always sold out. When I find it in stock, I buy multiple. It's one of the few products I continuously empty and repurchase.
Chrisanthi Kaliviotis, Beauty Editor, GRAZIA
EEK. 1 x prod is hardddddddddd
BUT, it would have to be Diorshow Mascara (+ Shu Uemura Lash Curler) Why? I have a rather unhealthy, somewhat sick obsession with my lashes – OCD, ADD, ADC, all letters of the alphabet! – to the point of strict silence and scrupulous concentration when lashing out. My lash articulation has been the same since I was 15 – spidery, black and separate – and my predilection for a Daddy Long Leg Lash is only ever executed with Diorshow wand (and Shu curler) in hand. That fat wand, that goopy texture, that lovely length. Sigh. No mascara has even come close. Don't even try, buddy.
Elsa Morgan, Makeup Artist
My all-time fav product is Becca Shimmering Skin Perfector in 'Pearl'. It's a liquid highlighter my kit would never be complete without, just totally transformative!
Matilda Dods, Model
Cosmedix Purity Clean Cleanser. It has been my ride or die for years now. I think that I have gone through almost a dozen bottles of it now. It's an enzyme exfoliant that's just mild enough to use daily without irritating my skin, and just strong enough to slough off dry skin and keep my skin looking like the inside of a seashell.
Nichhia Wippel, Stylist
The Beauty Chef Glow Powder. Because I'm always running around, (and when I'm not, I'm lazy) I  don't wear makeup because I never have time, and it will inevitably just slide off my face anyway. So, I need to make sure my skin is always glowing sans foundation. This stuff works wonders, I just drink 1 teaspoon in a glass of water each morning and it keeps everything pretty well under control.
Chloe Brinklow, Founder & Editor, TOMBOY Beauty
Lano 101. I really need to find another favourite because working in beauty I get asked this question A LOT. Even if I am sans makeup, a little bit on my lips, cheeks, and eye lids is hydrating, and gives delicious, glowy, dewy feelz that don't look like an oil slick.
---
Compiled by Ella Jane