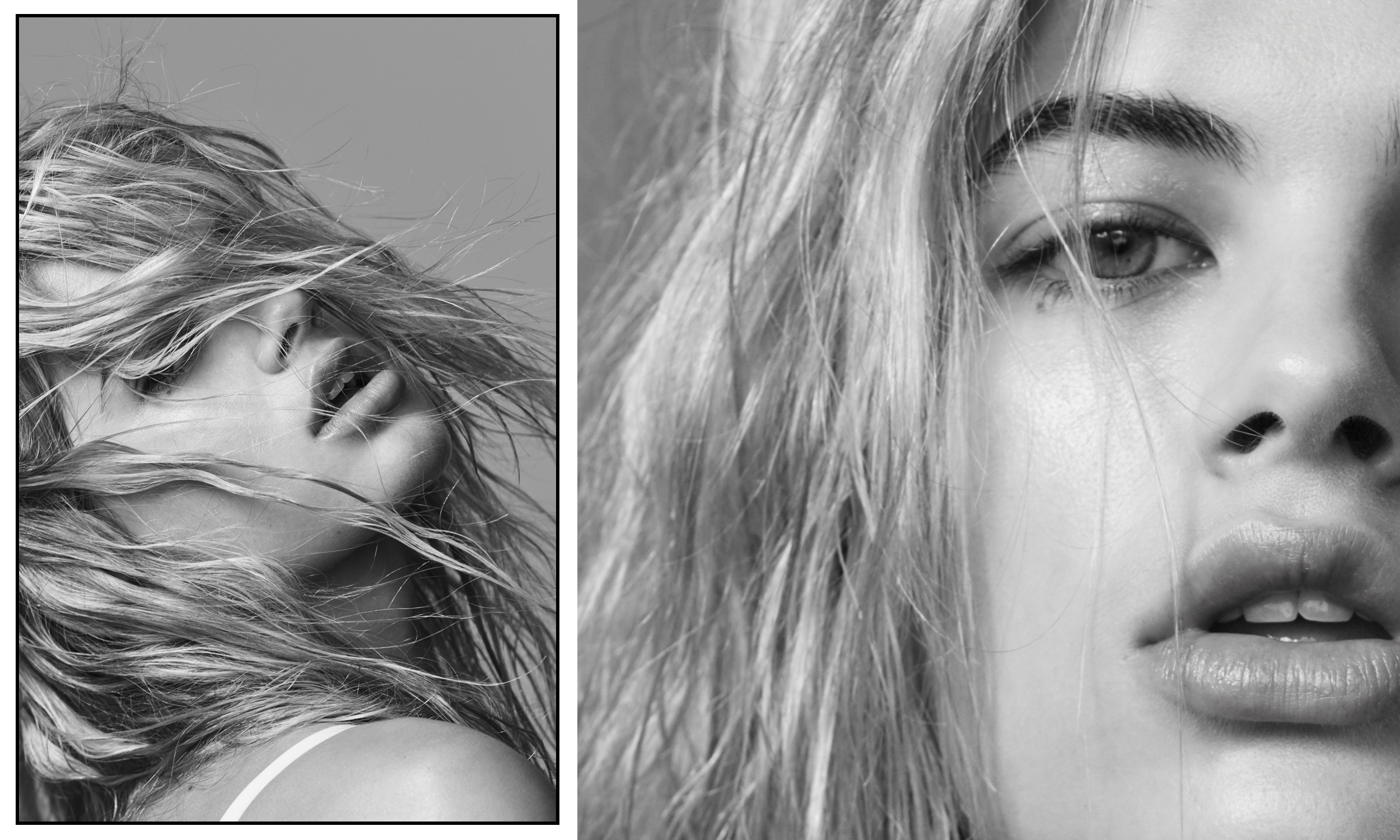 Megan Blake Irwin, Matilda Dods, and Alexandra Agoston photographed by Simon Upton for TOMBOY Beauty
---
Often, with 'no makeup, makeup' stories/tutorials, I find myself either presented with someone with a flawless complexion, who tells me to simply look after my skin and follow it up by whacking on a product so sheer that I may as well go without, OR someone who lists 47 different products to 'get the look'. There seems to be no in between, and TBH, neither of these methods feel particularly realistic. Enter: makeup artist Katie Mellinger, who created the look for our #ModelsinNY series, (and is responsible for creating looks for ultimate TOMBOY girls, read: Chloe Sevigny, Emma Watson, Hari Nef, Nicole Warne, Rita Ora etc etc.) talks us through the ultimate model-off-duty-no-makeup-makeup-look, sans 1 billion products.
STEP 1, SKIN CARE: "Obviously when going for a natural look, you want to start with amazing fresh skin. One of my favourite lines is MV Organics.  Their Rose Hydrating Mist and Skin Boosters are my favourite products. After cleansing, I really love to use the Skin Boosters—it's almost like giving your skin a mini facial each day."
STEP 2, BASE: "When going for a natural look, less is always more, and that applies to concealer and foundation in particular. Nothing ages you more quickly than a full face of heavy foundation. It sets into any fine line you may have, making them even more obvious than if you were to leave the house with nothing on. I understand that we want to cover up imperfections, but your skin doesn't have to suffer in order to do that. It's all about the spot conceal. Only use coverage in areas that are needed.
The trick when applying concealer is not to bring the concealer too close to your lower lash line. That's where the product will really set into to any lines, making it more obvious than if you went without. For under eyes, I love Shiseido's Sheer Eyezone Correctors for lighter skin tones and Black Up's Radiance Concealer for darker skin tones. You'll find that the orange undertones really do most of the work for you, and you'll need a lot less concealer.
If you need a bit more coverage, I'm obsessed with BB and CC creams. One of my faves is Tarte's Amazonian Clay BB Tinted Moisturizer. After skin care, I spread this quickly over any red areas—like the nose, chin, and centre of the forehead. I simply blend it out with my fingers. No extra tools needed! If there are any pimple friends, I use a small brush to spot conceal with Laura Mercier Secret Camouflage. To avoid any makeup transfer, I brush on a light coat of setting powder. My favourite is Shiseido's Translucent Loose Powder, but really any setting powder will do."
STEP 3, BROWS: "Probably my favourite makeup product of all time is a brow gel. I'm obsessed with them. I literally cannot get enough of brow gel. Brow gels are a great tool for bringing definition to your eyebrows and making them look fuller without looking like you did anything at all. In a nutshell—they're like mascara for your eyebrows. My favourites are Glossier Boy Brow and Benefit Gimme Brow."
Aaand there you have it: the foundation of the no makeup, makeup look. Add or subtract what you will, and remember that you don't have to be a Glossier cover girl to be able to pull it off, even though everyone would like to be.
---
Words: Ella Jane
Photography: Simon Upton
Makeup: Katie Mellinger
Creative: Chloe Brinklow