P.s Images should be moving, if they're not, take a moment for the page to load.
Elsa Morgan's career reads like a fairy tale. With a firm obsession in fashion and beauty – thanks to her Mum delivering the international mastheads (from her frequent trips to Europe, as a flight attendant ), as well as being a veracious local subscriber – magazines were her only career trajectory.
After a few years of trying her hand at fashion styling, it was when she first picked up a makeup brush that she had an 'Aha moment', completely overwhelmed by the creative freedom that it gave her. She lived in Los Angeles, then Paris, where she worked backstage with the greats, Pat McGarth & Charlotte Tilbury backstage at shows like Givenchy, Lanvin and Rochas, no biggie!*
 *Actually a big effing deal.
Fast forward to now and her less-is-more approach, skin-that-looks-like-skin aesthetic, and calm, collaborative on set (and IRL) demeanour makes her one of the busiest makeup artists in Sydney and a TOMBOY Beauty contributor creating 'no makeup, makeup' looks in, Choosing the right moisturiser for you. 
Elsa let us in to her bathroom and morning routine, where she surprisingly (for a makeup artist) favours skincare above all else. "My mission with makeup is to reveal as much beauty as I can that might already be there – not noticed. Shining a spotlight on features, or textures, or whatever naturally might be there, and to enhance it," she says. "I am often asked, if you were given 5 minutes, what are the 5 products… And actually most of them are skincare. Because I'd rather walk out the door with minimal makeup and beautiful skin".
First thing: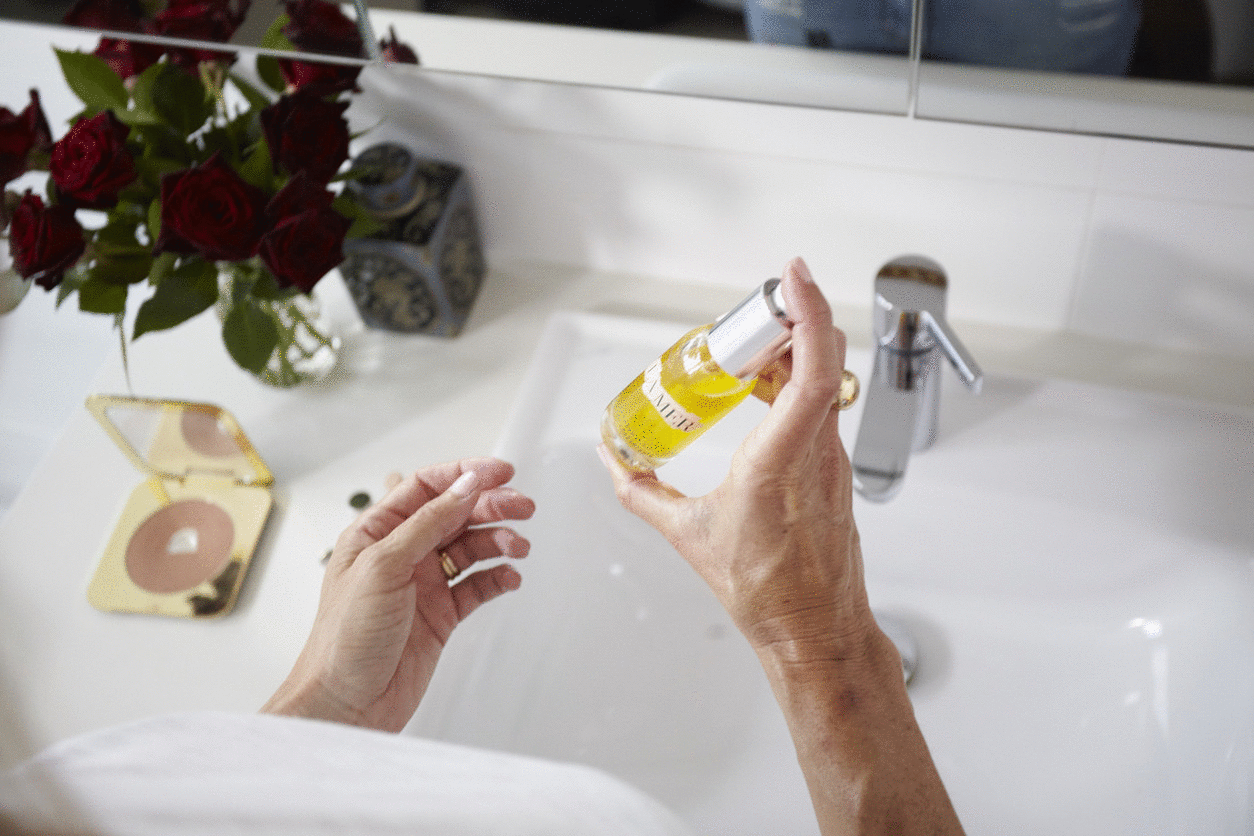 "When I first wake up I kiss my kids, and kiss my husband. It's more lovin' than anything else, there's a lot of love in coffee, I can't start my day without it. But then when I go in to my bathroom and start my beauty routine, I start with a gentle cleanse, my skin doesn't need that full stripping. Even if I don't have makeup on I will treat skin like it needs a full cleanse, and a 'press-in' of La Mer The Renewal Oil, which you have to give a bit of a shake, before I rub it between my hands and press it in.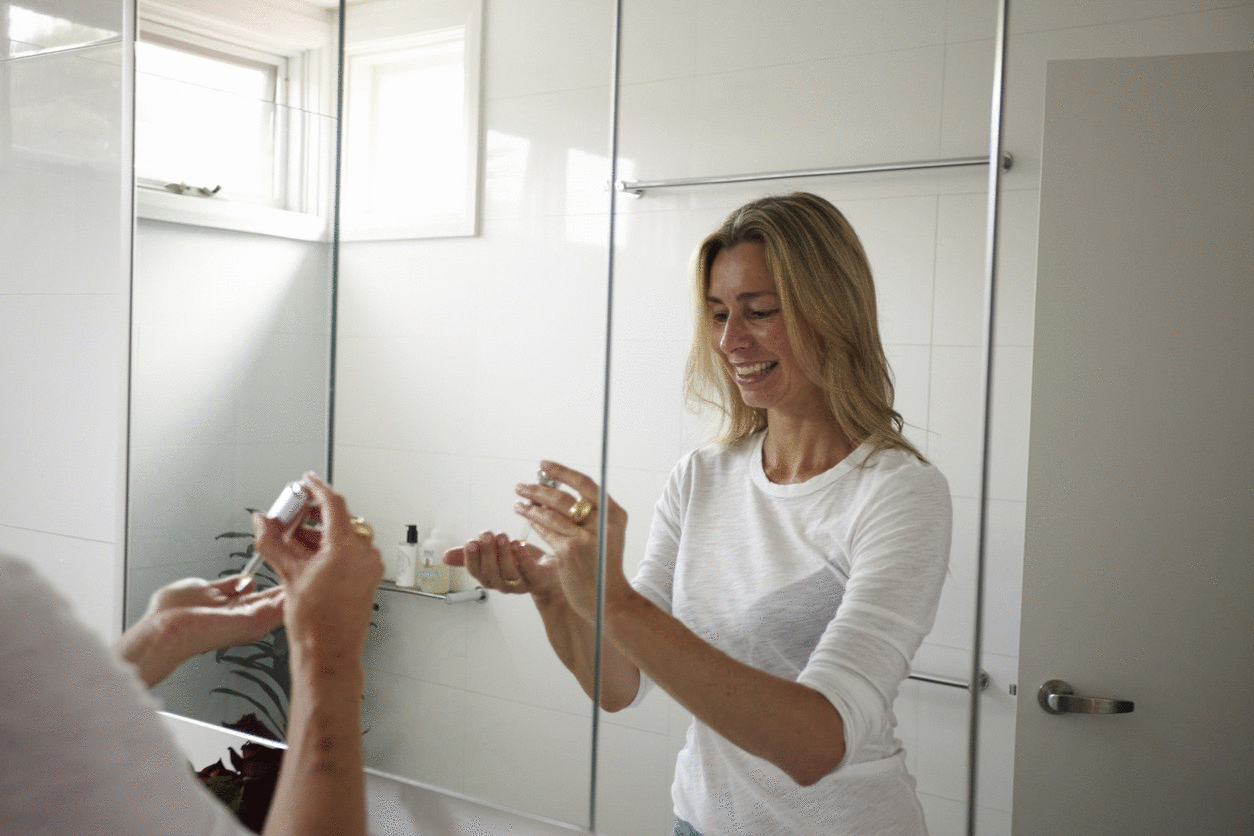 If I need skin to be camera ready for a photoshoot or on myself, I will use a Micellar Water from La Mer and then that skin is truly ready for foundation, that will last a long time.
Base: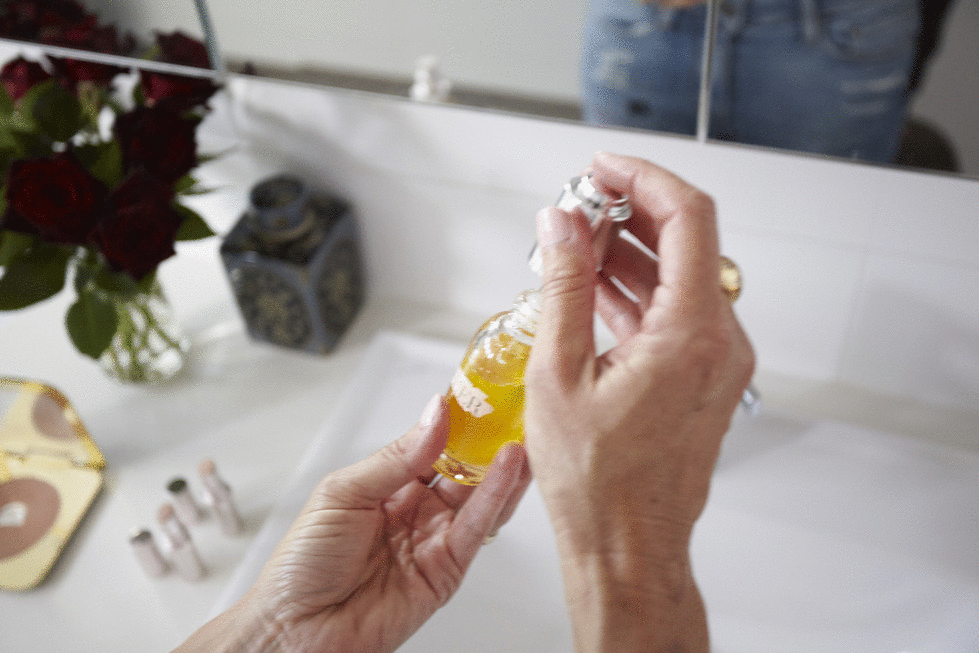 I often skip foundation, but La Mer just launched Skincolor de La Mer Soft Fluid Foundation, which is aligned with my skin first philosophy, as it contains all the great things their skincare does – namely the brands trademark Miracle Broth and ferments, so it works on your skin's look and feel while you wear it. There's a fancy colour technology as well, so that my skin looks like skin and really natural, not like foundation sitting on top of it. I am not someone that applies SPF before makeup, so It's really important that my foundation contains it too.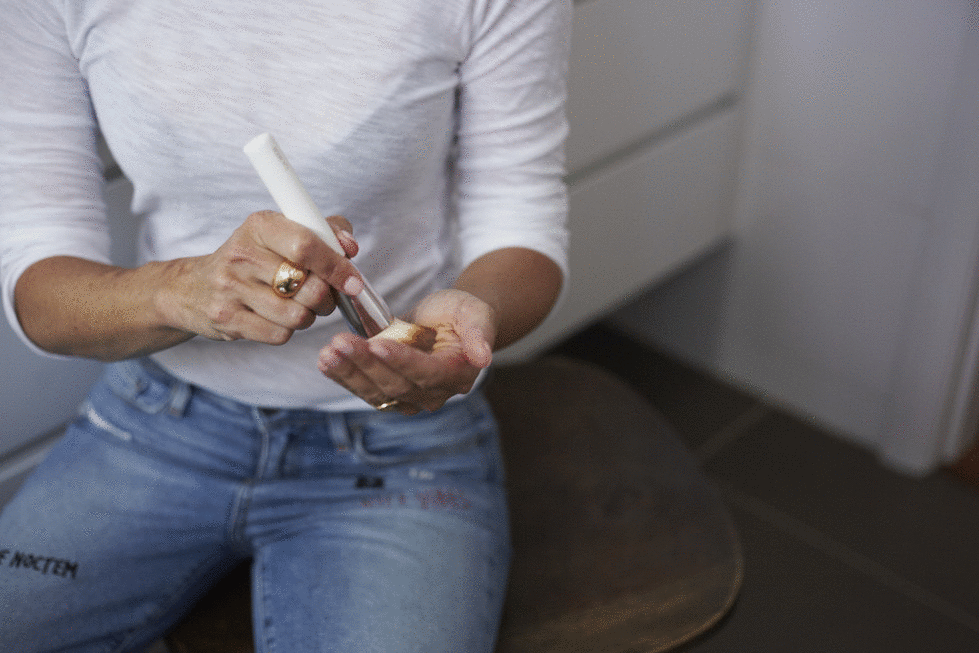 I love luminous and dewy skin, so I will mix a pump of the foundation, with a couple of drops of oil, and buff the two products in with my La Mer foundation brush. I'm a fan of customisation, I don't use powder on myself, as I like a luminous, and dewy finish, so I favour oils, but if I wanted something more matte, I'd use powder down the centre of the face, applied with a big fluffy brush [both from La Mer] – you don't need to be too perfect with it because it's really lightweight, and gives an airbrush finish.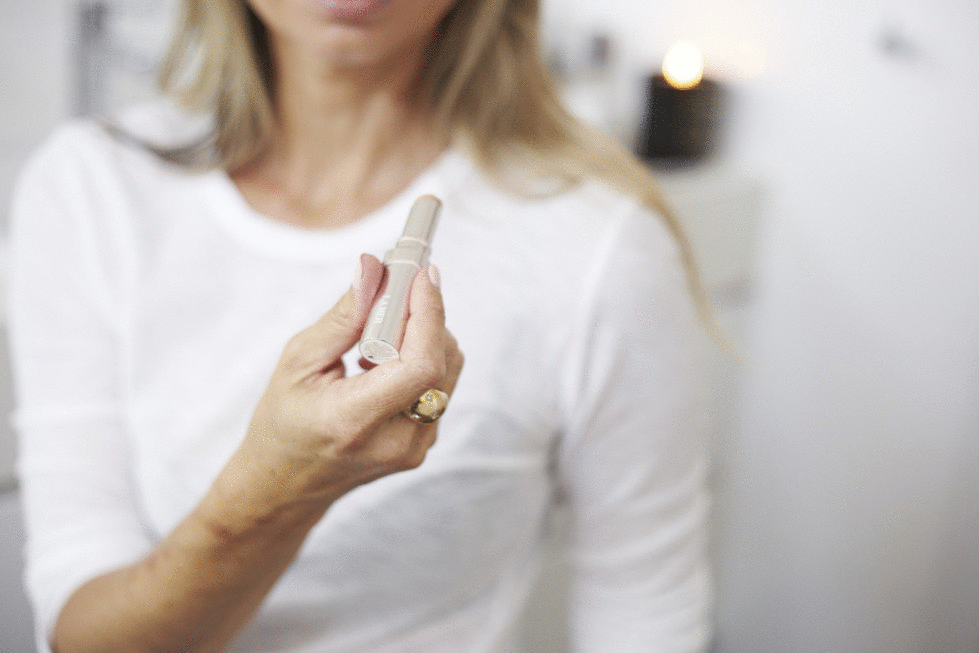 Usually I can ignore a few imperfections for the sake of less makeup, but if I need it, I might use a touch of La Mer's The concealer, under the eyes and anywhere I may have redness, straight from the bullet before pressing in with my index finger.
Cheeks: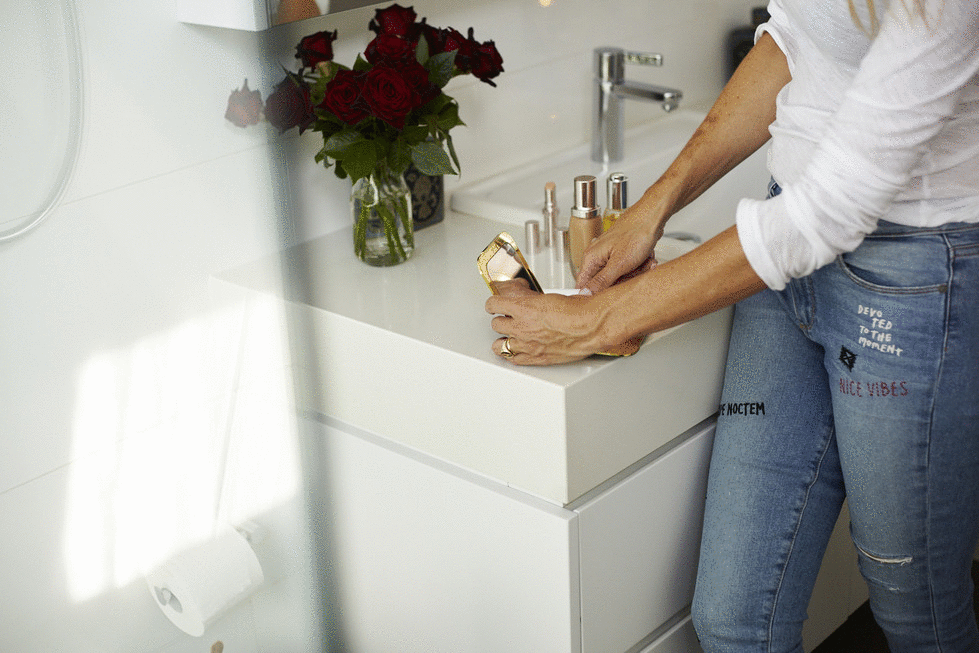 I try a lot of product, so I am not necessarily loyal in terms of bronzing powders, often it is what my hand reaches for. But it's always powder, some have more glow than others, some have more of a blush element to it, so I will use it accordingly. If it's got a little bit of a redness to it, I won't go to heavy, as it can make you look a bit strange.
I use the Becca Skin Perfecting illuminator in Pearl, I put that on the back of my hand and then just press it in to the high points, and once that's done, skin is done.
Eyes:
I curl my lashes with the Shu Uemura eyelash curler, and apply mascara. I change my mascara very often, not just for hygiene or because they become very dry, but because I love the surprise of a new mascara, and even coming back to old favourites. At the moment I am using Kevin Aucoin Curling Mascara, they have a tubing formula, which makes it so easy to come off at night, it just comes right off in the shower.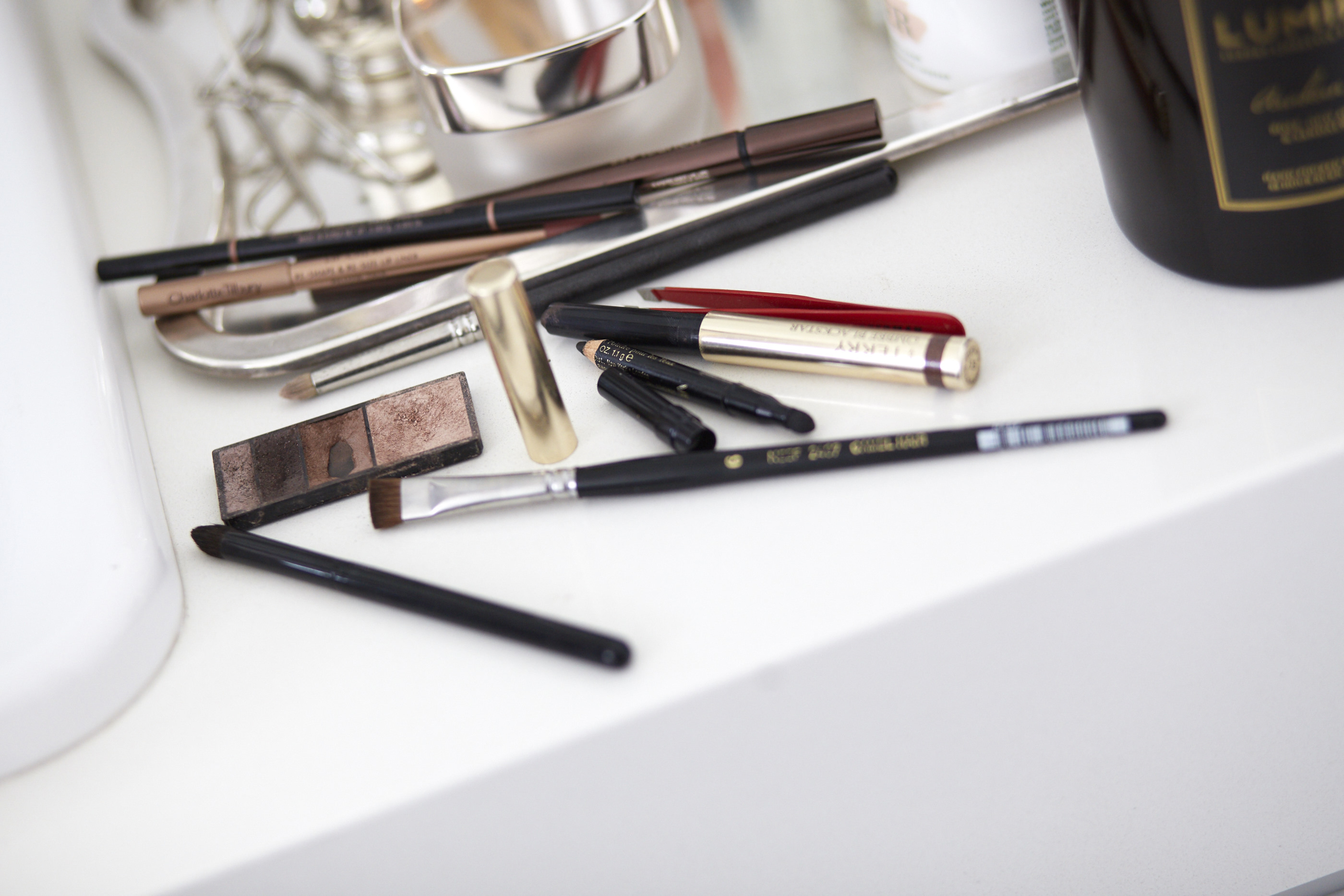 Next, I groom my brows with an eyebrow pencil, I am using one from Hourglass, I generally like it to be quite skinny, so I have moved away from the classic pencils, and I use retractable ones that stay quite sharp. The Hourglass one is actually angled, It's really quick, maybe not so great if you want perfect brows but if you want a quick swipe or definition it's really good. And I go blonde, a little bit lighter than my actually brow hairs because I think it looks more natural. And then I am out the door, for basic day-to-day.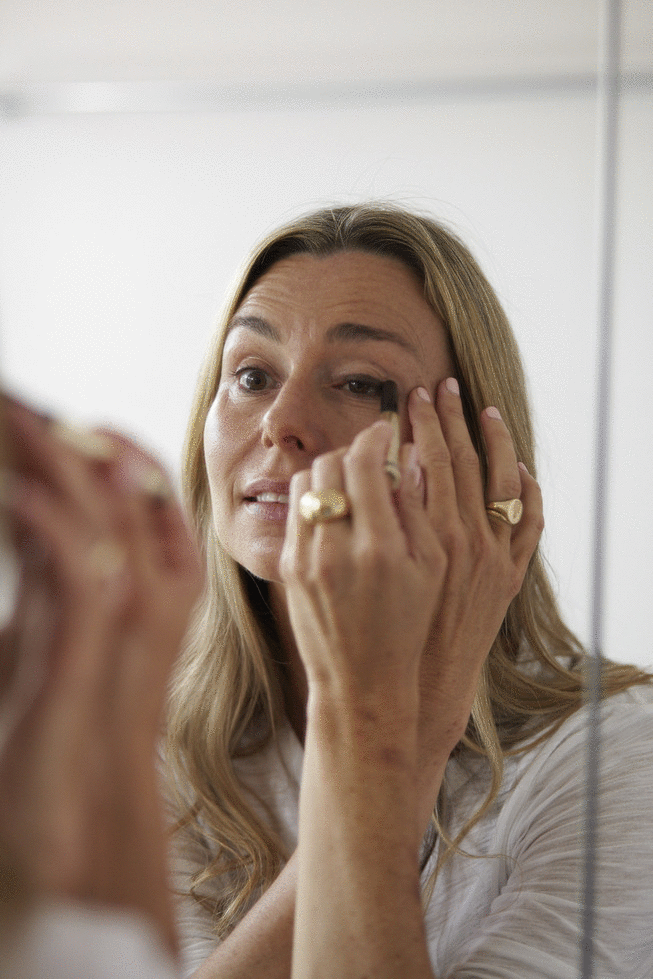 I might smudge a cream shadow if I need a boost or definition, and I might put an eyeshadow over the top of that, and some eyeliner, if I am going out at night.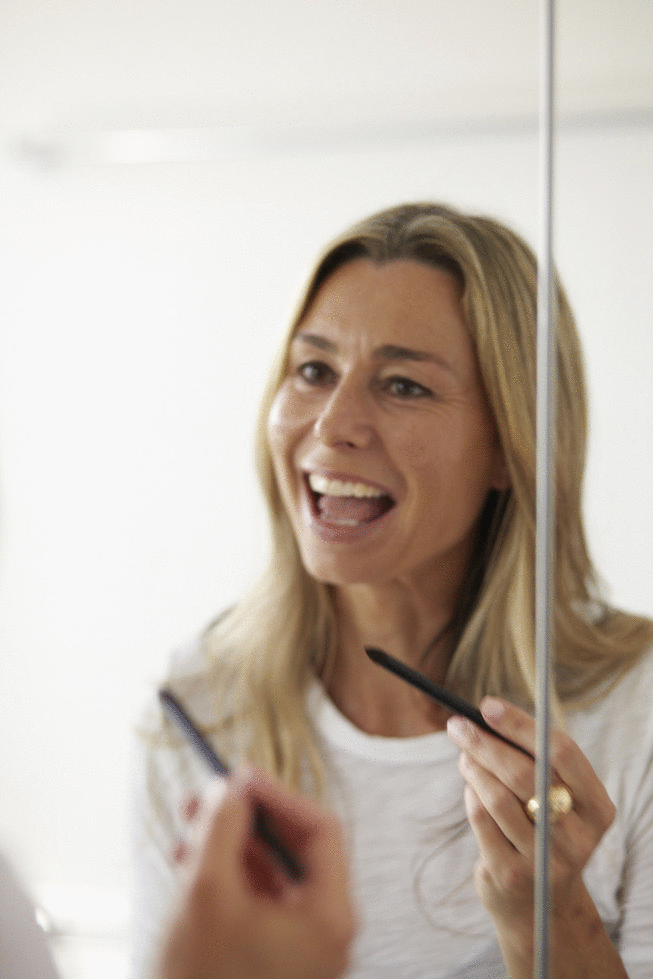 I love the By Terry wind up eyeshadow sticks, they're cream shadows, they're really soft but once you blend them they don't move. So I will do that along the last line and smudge it in to a smokey eye.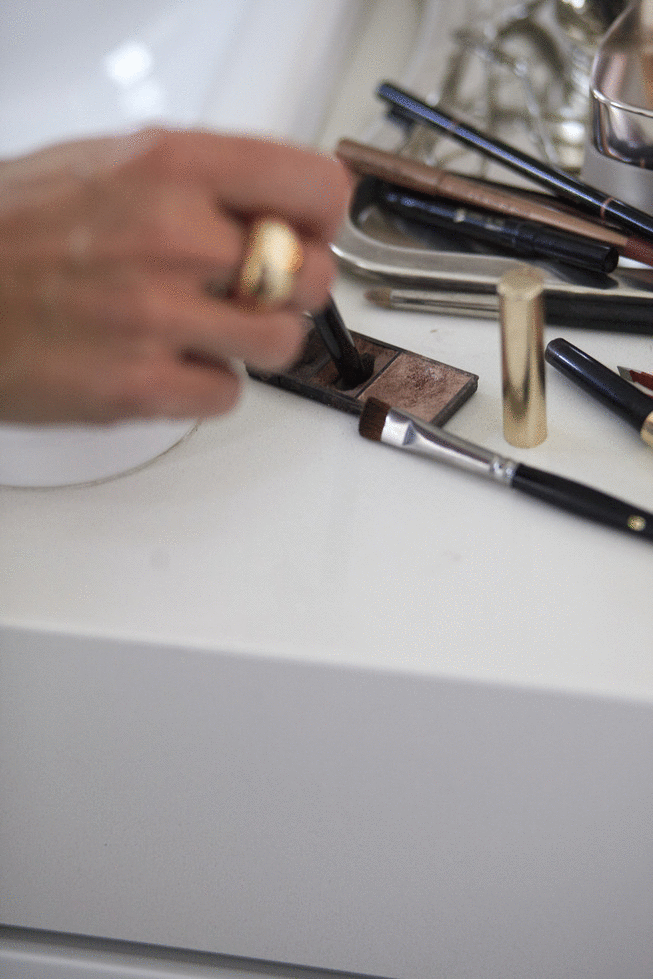 If I want to get a bit fancy about I might pull out an eyeshadow quad, and become a bit more of a makeup artist on myself, because I can. Eyeliner too, is use on the waterline – top and bottom.
Lips:
I am not a lip girl. Occasionally, I might shake my entire world up with a red lip, but then my husband doesn't want to kiss me anymore, my friends are distracted by it. I will sometimes do it as a surprise, it's quite fun to try out, but generally it's not me. I will do a bit of a lip balm, the La Mer Lip Balm is really gorgeous, I treat myself to good lip balm. I might line my lips with a Charlotte Tilbury, or a gloss from Clinique or Bobbi Brown.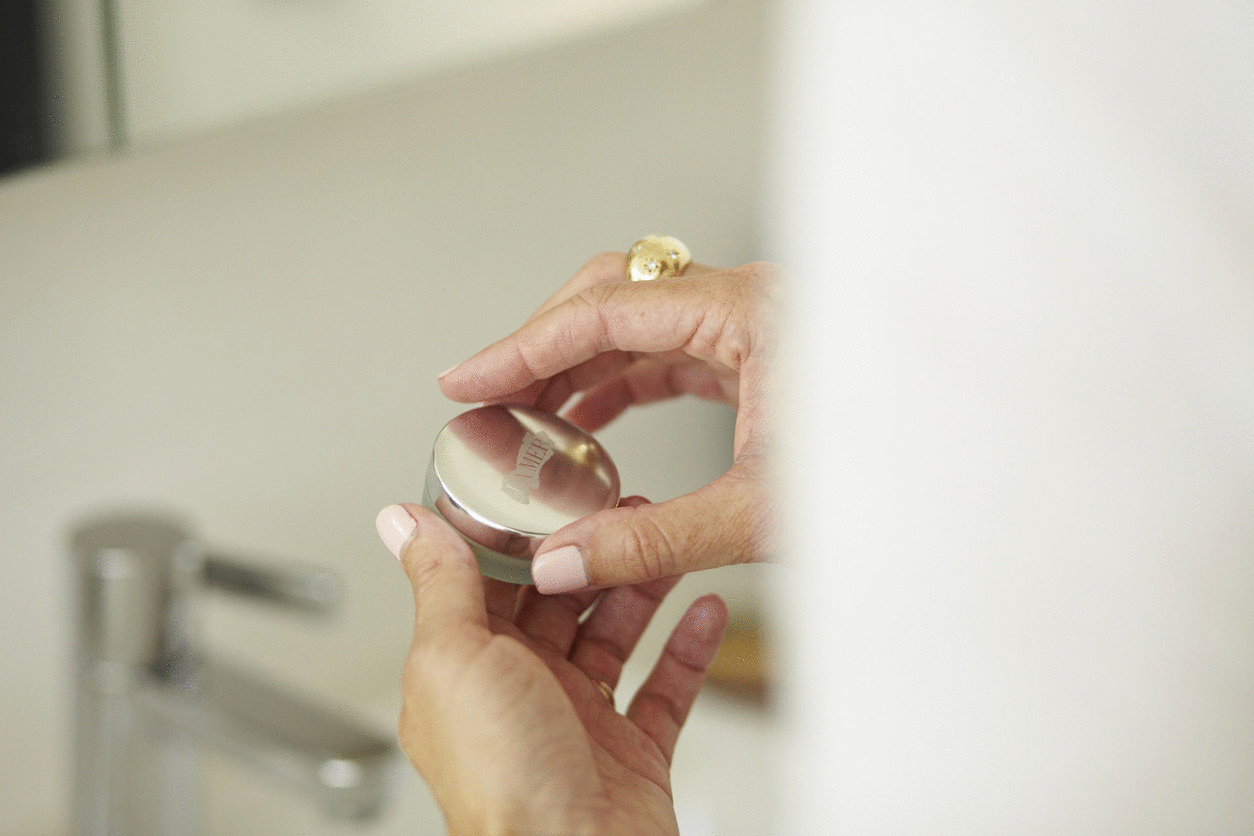 Body:
For the body, the less in it is the best for me – nothing too fragrant, and really good quality. Or Nuxe oils, are beautiful, It's a French brand.
I keep it simple.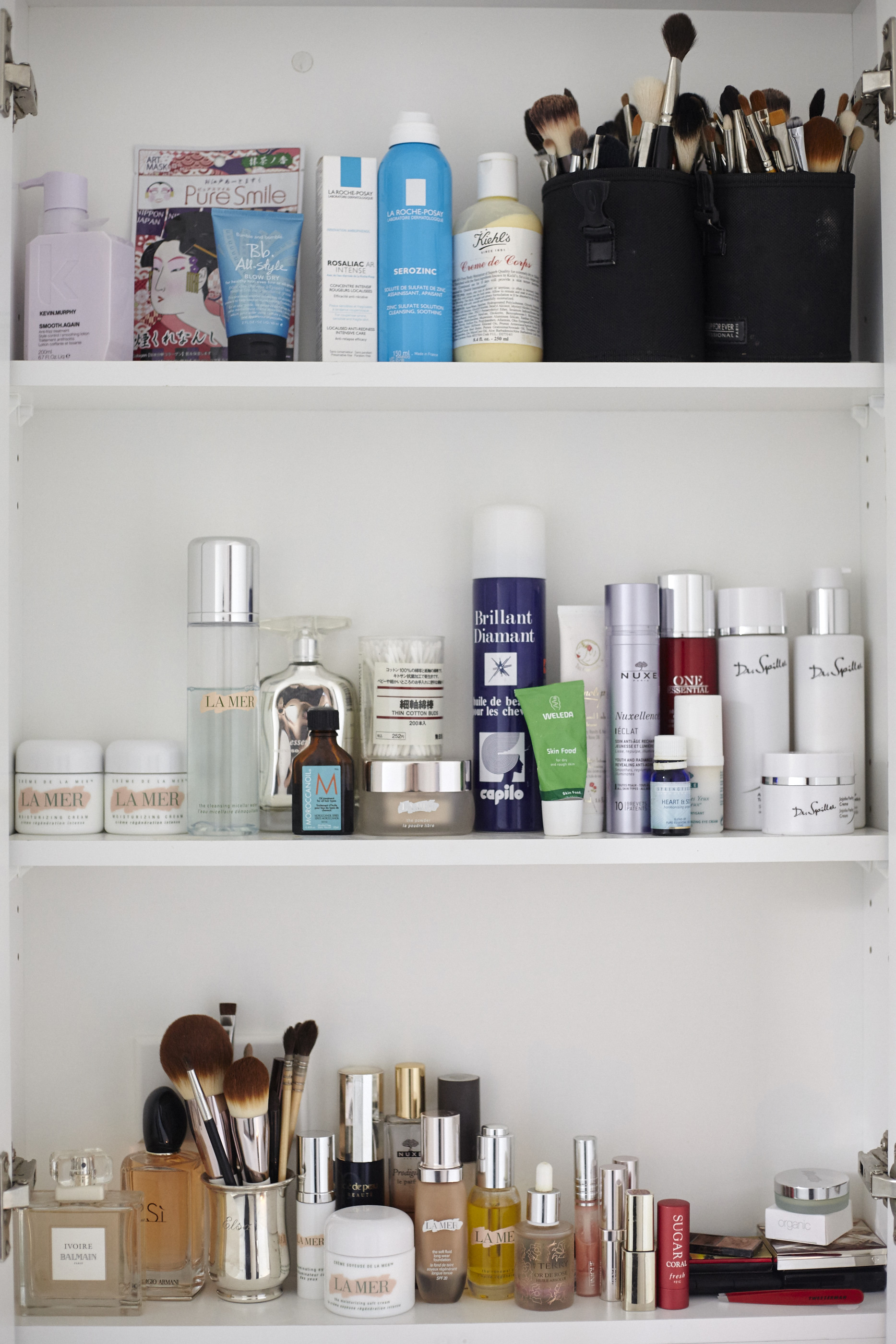 I keep it pretty simple.
Full disclosure: This post was created in partnership with La Mer #TBPartner
---
Photography: Mike Chalmers X TOMBOY Beauty.
Creative, animation and words: Chloe Brinklow
Shot on location in Sydney. 
---