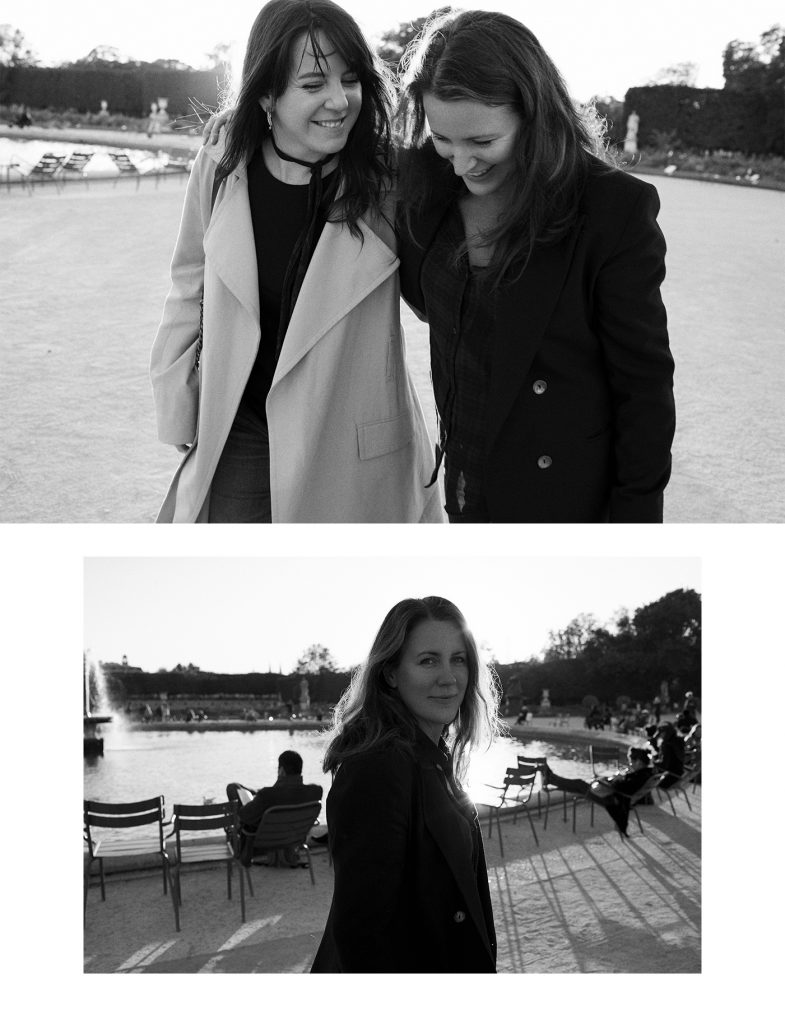 ---
Part quatre of our ROUTINE #PFW series takes place on the final day, in  the Jardin De Tuilleries, no less. We stole a few moments, with hair stylist, Michele Mcquillan and makeup artist, Victoria Baron, before high-tailing it to the airport… Srlsy, Chloe had to beg to be checked in!
As two of Australia's best artists, there's many a fashion week tales to tell.  Michele McQuillan is on roughly her 25th year on Guido Palau's team. Victoria Baron is on her 5th season, and is the Australian makeup ambassador for Chanel. [Insert, low-key stoked emoji here] at securing a catch up with these too.
Here, we discuss strategy for getting dressed in the morning (when fashionable foot-wear isn't an option) the best and worst things about Paris, and FW summarised in deux mots.
---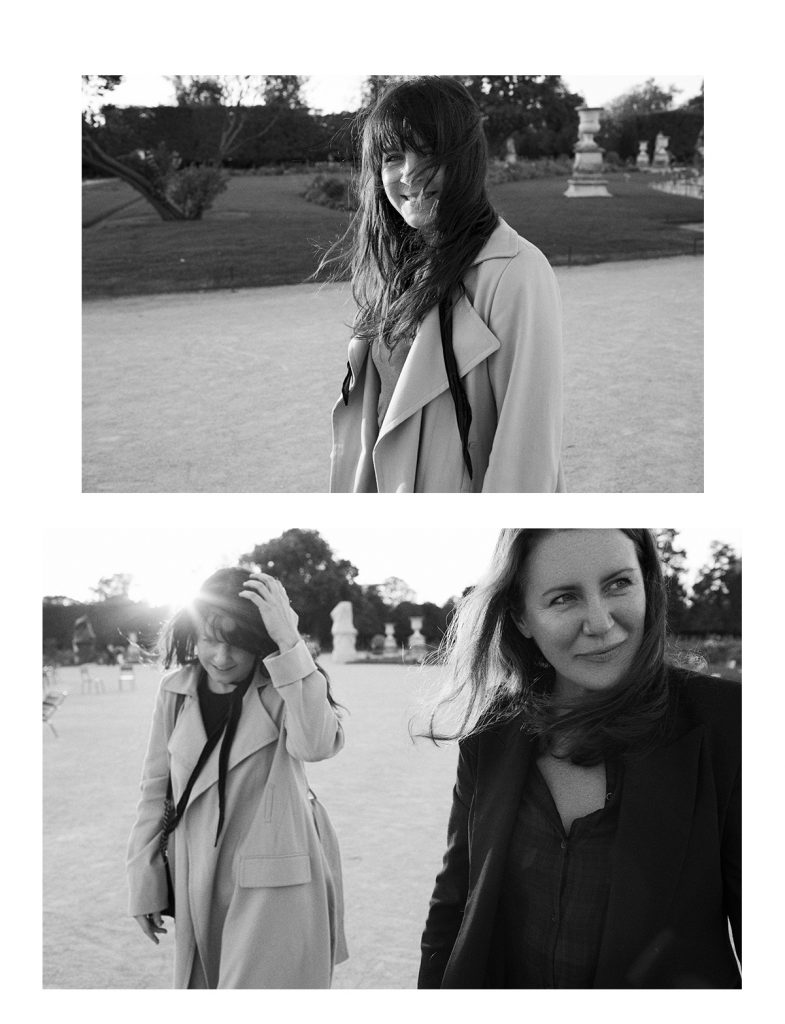 ---
TB: How many seasons have you been coming to Paris for fashion week?
Mich: So many I cant remember! I started in the late 90's.
Vic: This is my 5th season!
TB: where do you stay?
Mich: We stay at Hotel Edouard 7 t in L'Opera, which is good because it's central.
Vic: I stay in Les Marais, in different airbnbs, but I think next time in going to venture out a little bit, I'm a bit comfortable now! 
TB: Fashion Week in two words?
Mich: Hard and intense… that sounds graphic!
Vic: Exhausting and invigorating.
TB: The best thing about Paris is:
Mich: The Tuileries, everywhere is beautiful. Anything French really, even looking at the people. 
Vic: The best thing about Paris… is the onion soup at Le Philosophe (RIP). I've had about 5 of them already, I'm so obsessed with it, I cant stop eating them!
TB: Paris Fashion Week beauty routine:
Mich: Morning beauty routine!? God. I try and get a run in around the Tuileries if I've got enough time; exercising in the morning in the new city also helps to get into the time zone. If not, shower, cleanse with Cosmedix Purity Clean, moisturise with SkinCeuticals Hydrating B5 Gel Seurm & Skin Medica Dermal Repair Cream and always block with Actinica SPF 50+, then i just finish off with a lick of mascara.
Vic: I keep with the same routine as I do at home, or I try to. I do more of a cleanse and more masks because there are more products flying around and there are so many things touching your face. I try and do a mask every second day because I'm so tired and dehydrated. I use the hydra beauty Chanel mask, the SK-II sheet mask, and the Cosmedix Rescue Balm, for EVERYTHING, it's so good.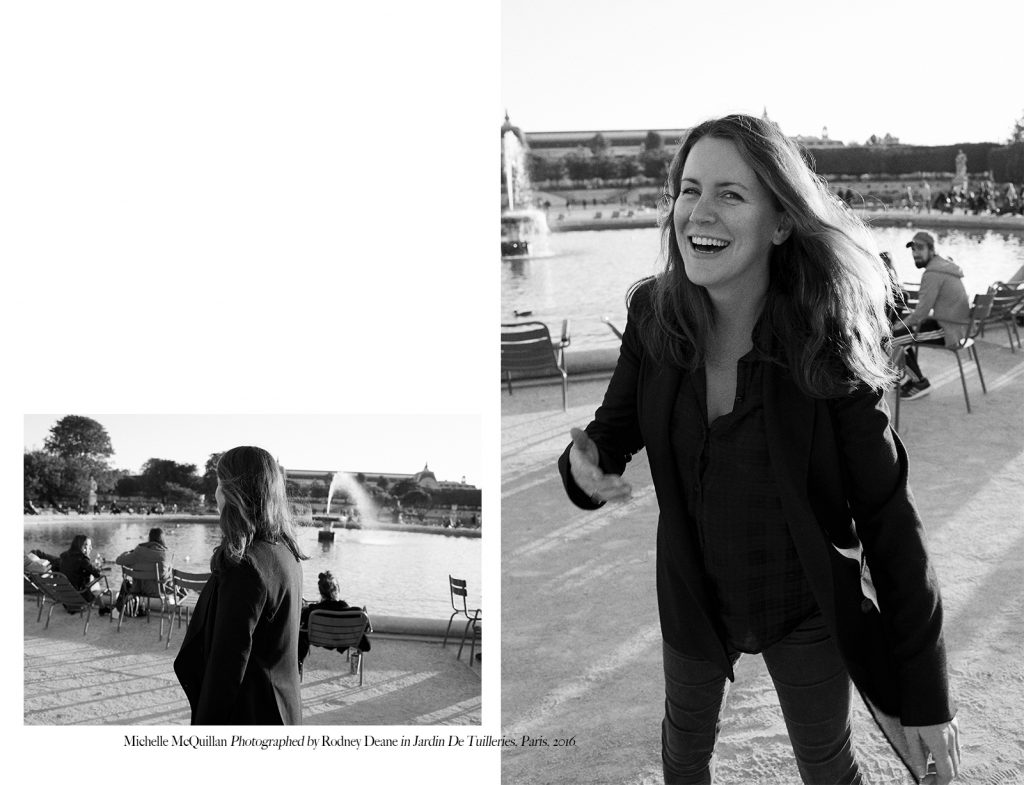 TB: Strategy for getting dressed:
Mich: I put my clothes out the night before. It's really the only way.
Vic: It's always black. I've got to be comfortable, and I always wear sensible footwear, I've tried for many seasons to have fashionable footwear and it just doesn't work.
TB: PFW soundtrack?
Mich: I hate to admit it but buddha radio. Just something mellow. Or the sleep app with the waterfall in the background. I have that on at night because its so noisy and sometimes when I'm in the shower.
Vic: Sohn is an album that's on a playlist my flatmate sent me! She's a musician and sends me a playlist each time, it's great.
---
Interview and creative: Chloe Brinklow
Photography: Rodney Deane
Words: Ella Jane