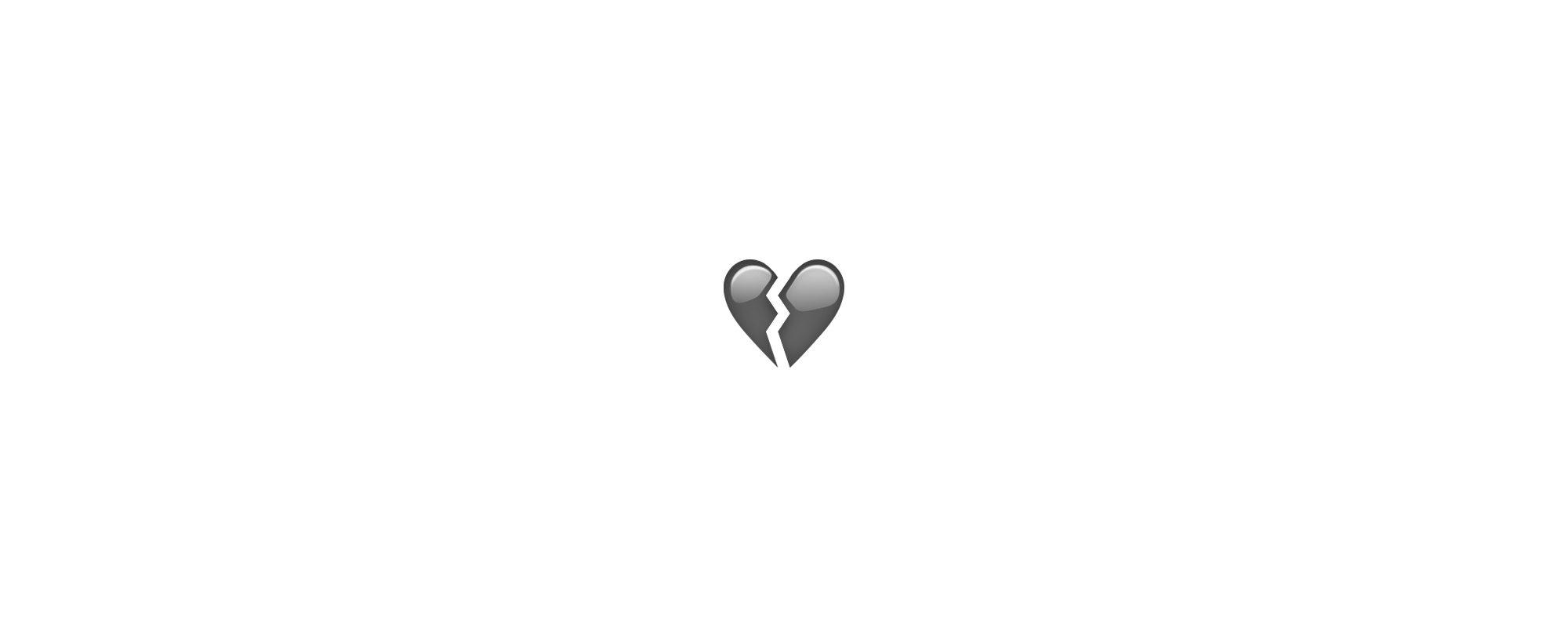 At the end of last year my boyfriend and I decided to call it quits. There was no pay-per-view-worthy fight, and no one else. Ultimately, we came to the conclusion that in our three trips around the sun together, we had both grown a tonne – equally – but in different directions. So, we had a respectful conversation, think: Gwyneth and Chris, 'consciously uncoupling' except less cringe-worthy. We promised to remain friends, I packed a suitcase, said goodbye, and drove an hour-and-a-half back to my home town on the Central Coast, and stayed there for summer.
As far as break ups go, I know I scored a sweet deal.
But all of a sudden being single at the tail-end of my 20s, was a knee-jerk and the swift change in relationship status was anxiety inducing. But four months on I have been through the motions, and come out the other side a happier and better person than I was before.
Here's how: A play-by-play of how I successfully got through my break up, that you can follow too:

Engage in the clichés:
A weak point, but a valid one. It's where I began. Drink red wine, go on a crash diet, listen to Amy Shark on repeat, and/or find a rebound boy. All of the above will pull you out of the foetal position, quickly! But give it an expiration date, no longer than a few weeks, look after yourself, and remain in control.
I have zero animosity towards my ex, which eliminates an element of grief, anger! Without that insidious energy, I was / am able to forge forward, rather than wallow. There's a quote, "You only have to forgive once. To resent, you have to do it all day, every day". In my relationship we grew apart, there was nothing to resent or forgive, but I totally get that worse circumstances exist. Regardless of yours, act in a way that you're proud of; take the higher road, know when to bite your tongue, and don't argue, or even communicate over text.
No one needs to see you crying at your desk. I was lucky that summer is a time when the industry slows down, so it meant I was able to take some time; time I would never usually afford myself. In terms of geography, having the freedom of running TOMBOY Beauty, from literally anywhere, meant relocating up the coast for a short while, surrounded by decades-long friends, really wasn't a big deal. Nor was my decision to spontaneously spend some time holidaying in New York. Granted, you may not have as much flexibility. but don't underestimate the helpfulness of taking a personal day, or reserving time on the weekend to go and visit your family, or a friend who lives out of town. Removing yourself from your immediate environment, where the memories (good and bad) are at, really helps. 

Get to know yourself:
In the very literal sense. After spending three years with someone else, I realised there were parts of myself I lost along the way. So, I started with a personality test – an abbreviated version of the Myers Briggs one… I am an ENFP, btw! It helped me identify personal strengths and weaknesses that I actually didn't know I had, and reasons I am the way I am. For example, I scored in the highest percentile of extroversion, meaning I get my energy from the people around me, so for me socialising is a basic human need, rather than a luxury. 

Surround yourself with good humans:
After I learnt how extroverted I was, I stopped feeling bad for saying yes to every dinner, lunch, swim, work out and event I was invited to. I moved in with two of my closest friends, who opened their home and hearts to me, without judgement. I made new friends, and reconnected with old ones, who offered a fresh perspective. Feel their love, care and kindness, be vulnerable, don't be too proud. The  saying 'what are friends for' has never been more applicable. 

Live in thirty minute blocks:
A game changer. Early on in the break up and post-anxiety attack, on the advice of a friend, I started breaking my day up into half-an-hour blocks. The brief: every 30 minutes, do something that makes you happy, one thing! A long shower, an indulgent face mask, a healthy meal… When you think about it, there's a lot of half hours in a day, so doing that many happy things, makes for a pretty good life.

Exercise, daily:
If not twice daily. It's therapy, a natural anti-depressant. I went on hikes with friends, started running most mornings while listening to Frank Ocean (necessary!), a lot of yoga, Kayla Itsines' BBG. Sounds hectic, is hectic. But works. It improves your mood, plus revenge body is a real thing.

Be Indulgent:
Set and hold beauty appointments. I had fortnightly mani and pedis, a weekly spray tan, a monthly facial, for the entire summer. As well as making you feel (and look) good, the appointments fill time that you would have usually spent with your ex. If you're on a budget, at-home treatments are equally gratifying. I used my Light Slim every second day, started using Blonde Pro every night to rebuild my over-processed hair, dry body brushed, took epsom salt baths, and smothered myself in coconut oil as a non-negotiable in the AM and PM, every single day.

Take a challenge:
A few days before Christmas, Elle Macpherson, reached out (writing that will never get old), and invited me to be part of her 30 Day Super Elixir Challenge. Basically, I had to take her company's natural multi-vitamin every morning, for a month. There were physical results – better skin, improved digestion, not getting sick etc… But more than anything, the ritualistic nature of adhering to a daily and healthy 'challenge' gave me the solid foundation for a better day ahead. And I actually counted making and consuming the multi (shaken with water and ice) every morning as my happy moment for that thirty minute block.

Set Goals:
Inspired by my friend Gyan who wrote this article for Buzzfeed, I wrote a letter to my future self. I saved it on my laptop with the title 'OPEN: 4/1/18'. You're meant to date it for 2 years ahead, but I am impatient. In first person, past tense, I described all the things that I wanted to happen this year, with no detail overlooked. I wrote about my new apartment, the view I could see from my bedroom window, the linen I would put on my bed, the clients I would collaborate with, the places I would travel to, and what I'd do once I got there. Relationship. Family. Friends. Job. All covered off. The process of acknowledging my intentions, has given me great comfort.
---
And now? I am single. I know who I am.  And am totally ok. Actually I am really fucking happy. You will be too, promise.
---
Words: Chloe Brinklow