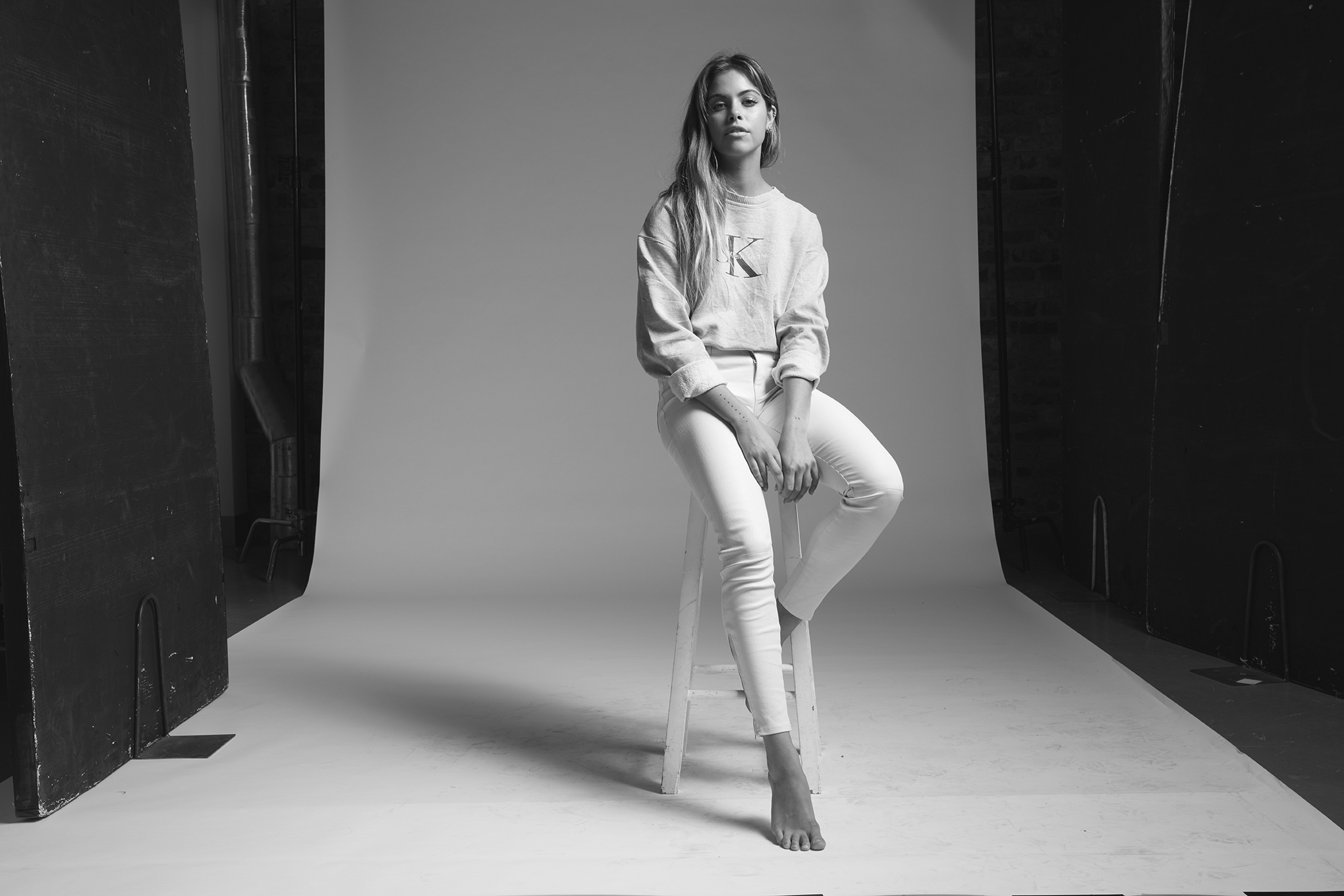 When Australian model, Mimi Elashiry, who spends her time between Sydney, Byron Bay and LA, was in town to shoot TOMBOY Beauty X Harper's BAZAAR Makeup Week, she let us in on her beauty Modus Operandi. In our first #GRWM (that's 'Get Ready With Me' for those who don't watch Youtube), we documented Mimi's model-off duty morning routine, (or the studio/GIF version of it).
 "My approach to beauty is simple and natural. I don't think it's about wearing makeup, and it being something that enhances beauty. I think everyone's face looks better without a pile of makeup on it. But at the same time, I do love being creative, and playing around with colours and things like that. I grew up on the stage, doing ballet and costume makeup. It's a lot of fun, playing around, and transforming yourself into whatever character you want to be.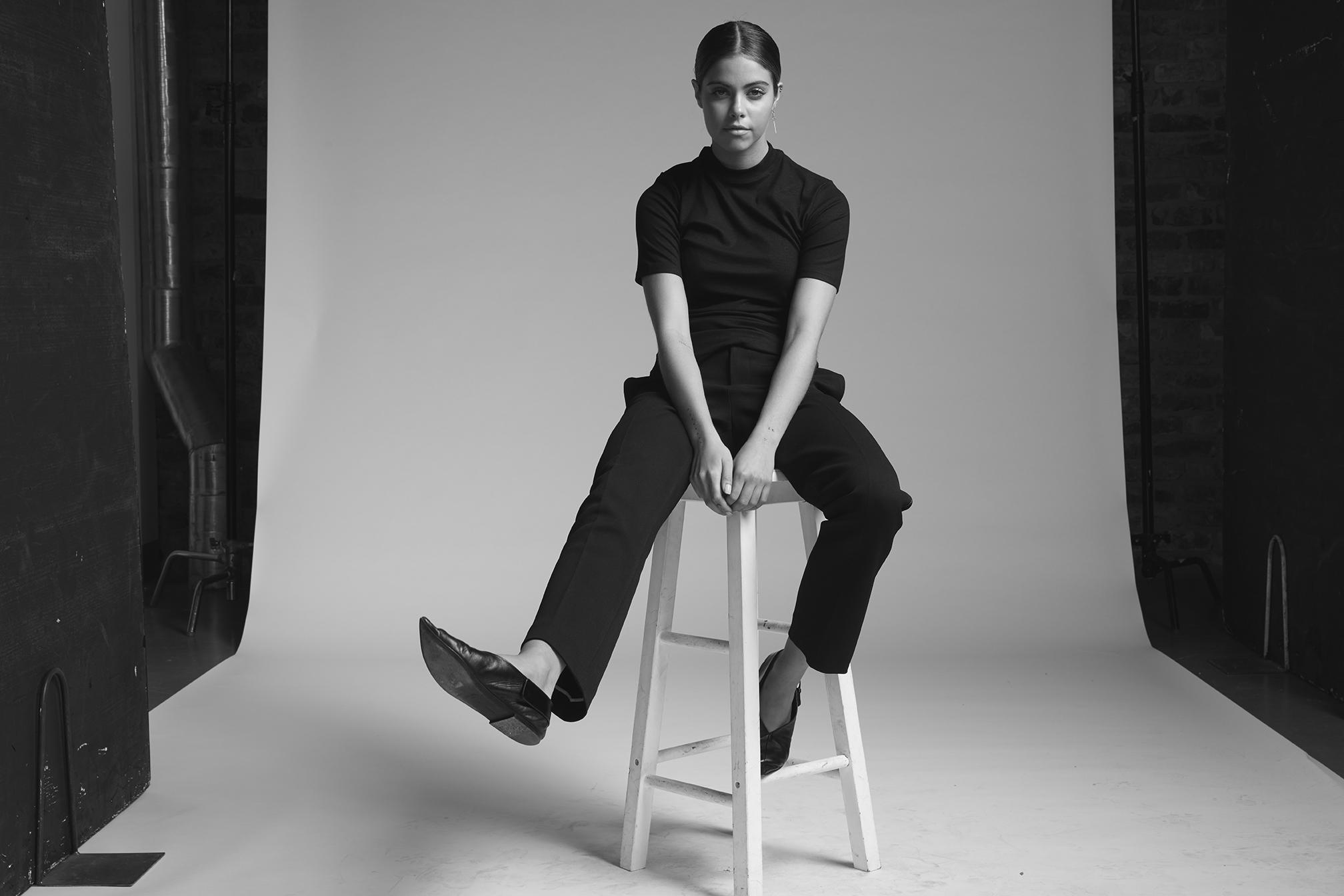 From modelling I've learnt that it can take an hour to do a natural makeup look. But I've honestly learnt more from my Mum doing my makeup every other weekend for ballet. Because she is an artist she was never trained in makeup, but she went to art school and fashion school and she kind of combined those two things, and for her it was like creating an artwork on my face. She would use these amazing pigments and colours, it was very theatrical. I learnt a lot about the shapes of eyes, where you draw the lines, where to highlight, and all those kind of things, when I was really little. I am not the best at blending eyeshadow tones though, I can't do it at all. I have this orange eyeshadow that I just put on sometimes, and I am like, done!
But in terms of everyday, it's more like, absolutely nothing…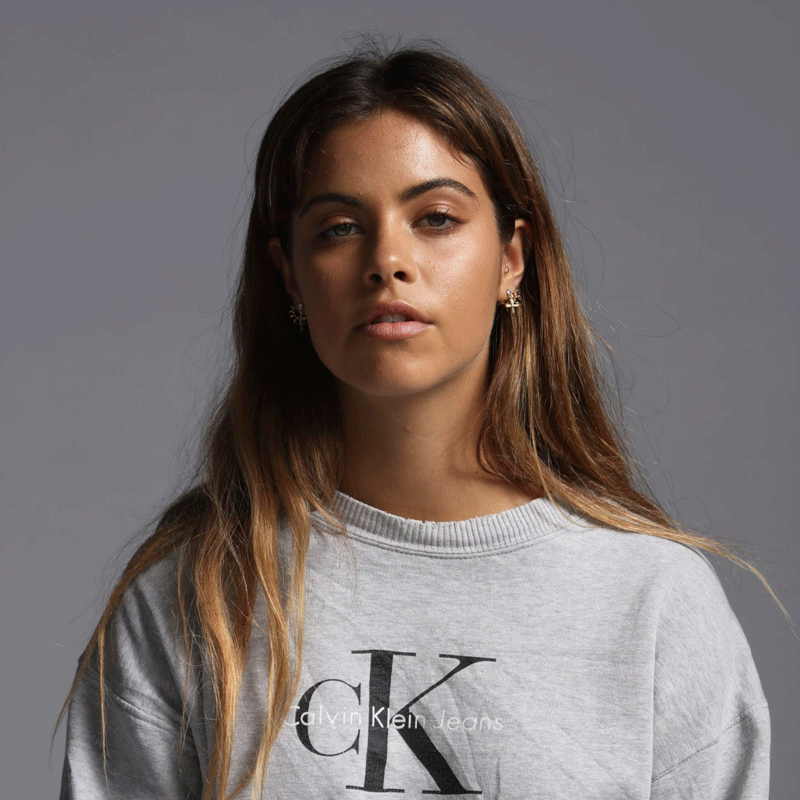 I use a hemp oil as moisturiser on my face, I put that on in the morning, after showering.
I put oil on my cheek bones and the crest of my eyebrows, where you would usually put highlighter. I will dab a little bit on my cheeks, or where I need it. If I am going out somewhere, I just discovered the Josie Maran highlighter, it's natural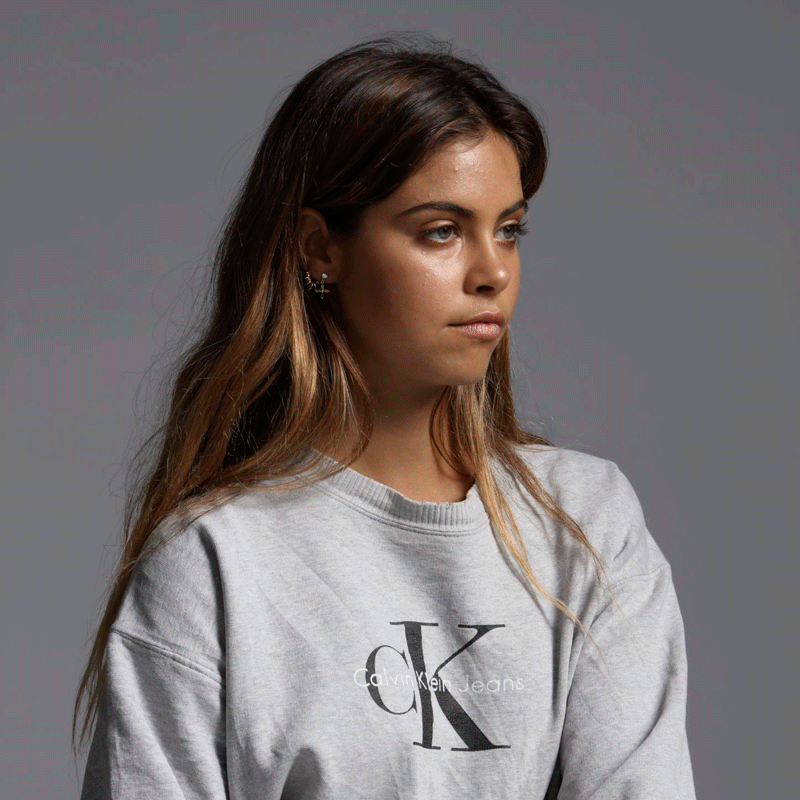 My mum has always made me pluck my eyebrows, I got blessed with my dad's lovely, big furry eyebrows, that grow all the way across the middle and down my nose. So I can remember plucking them really early on, and mum being very avid at making sure I was always tidy, and that I don't have a forest growing between my eyes, as she says. But in-terms of every day, I actually use a tooth brush to brush up my brows.
I use the Eye Of Horus mascara in Babylon Brown. I don't like black mascara – if you're going out, yes! But for everyday, it's brown for me. It's soft, so it doesn't smudge if you go swimming or sweat, by the end of the day it's just gone.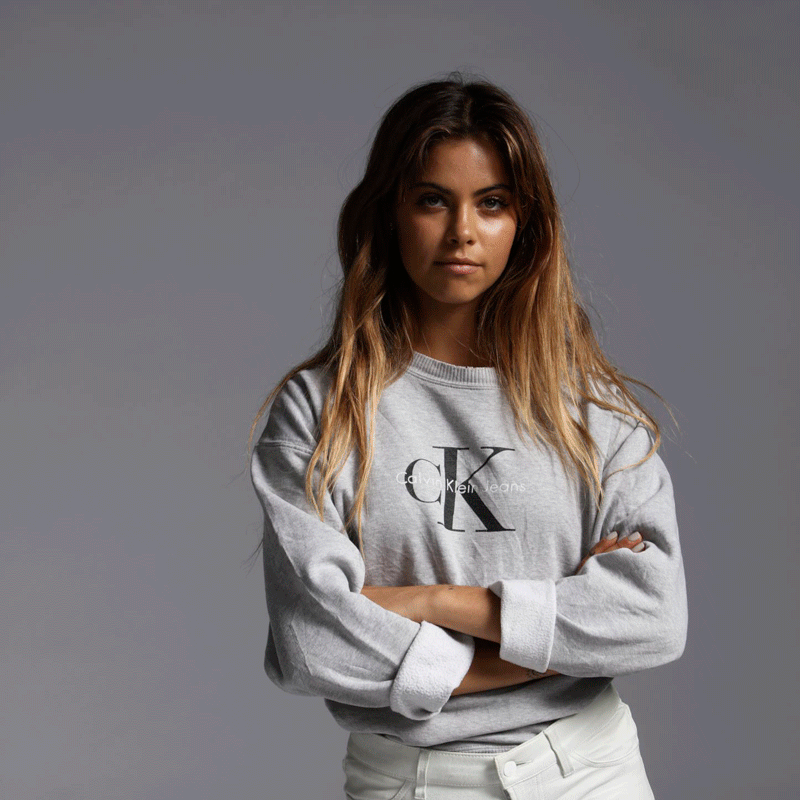 Usually I sleep-in French plaits, not the ones that go down the back, but the ones that go across and over at the front, and then take them out in the morning. Or when I wake up in the morning, I will jump in the shower, and I will let my hair dry outside, and I will get some really nice texture if I do that. Though, I know that really doesn't work for some people, like my Mum, she has to blow-dry her hair every day".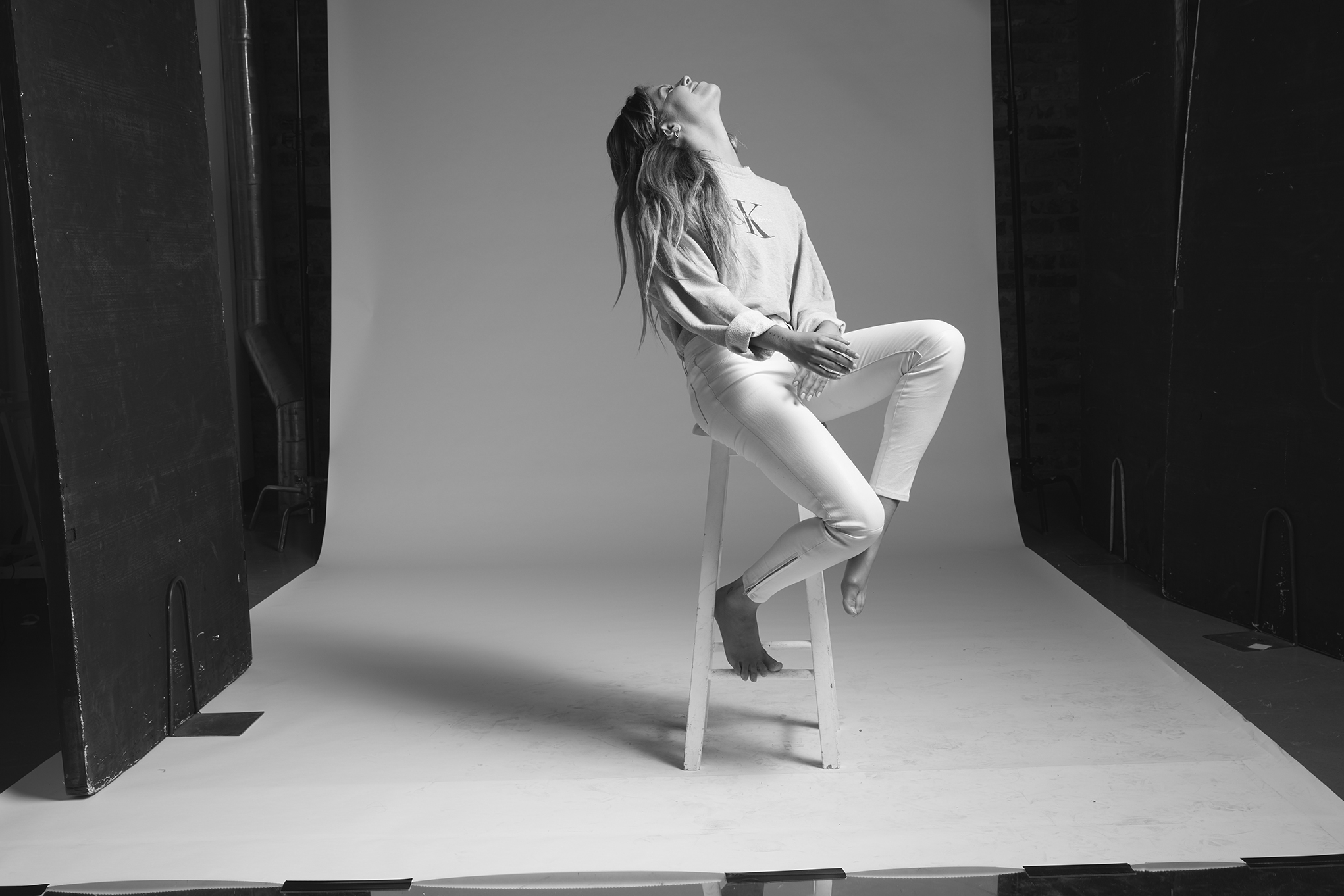 – Mimi Elashiry X TOMBOY Beauty
---
Interview and creative: Chloe Brinklow
Photography and animations: Pablo Martin
Makeup: Ania Milczarczyk X Laura Mercier
Hair: Jayne Wild for ghd.
---
Fashion Credits:
Mimi's own jeans and sweater worn throughout.
Look 2: Bassike Pants, Shirt from My Chameleon, Céline shoes.
---