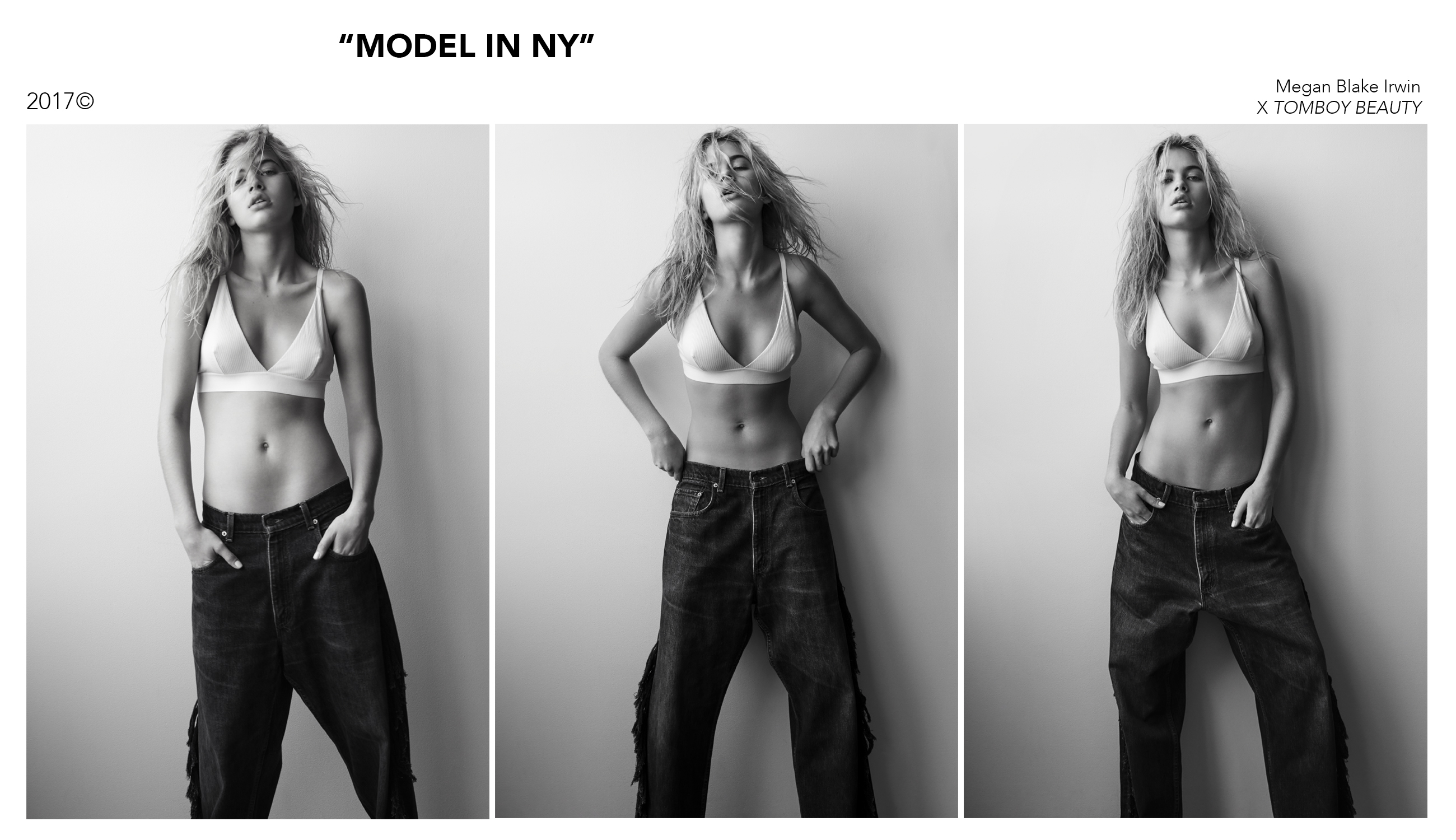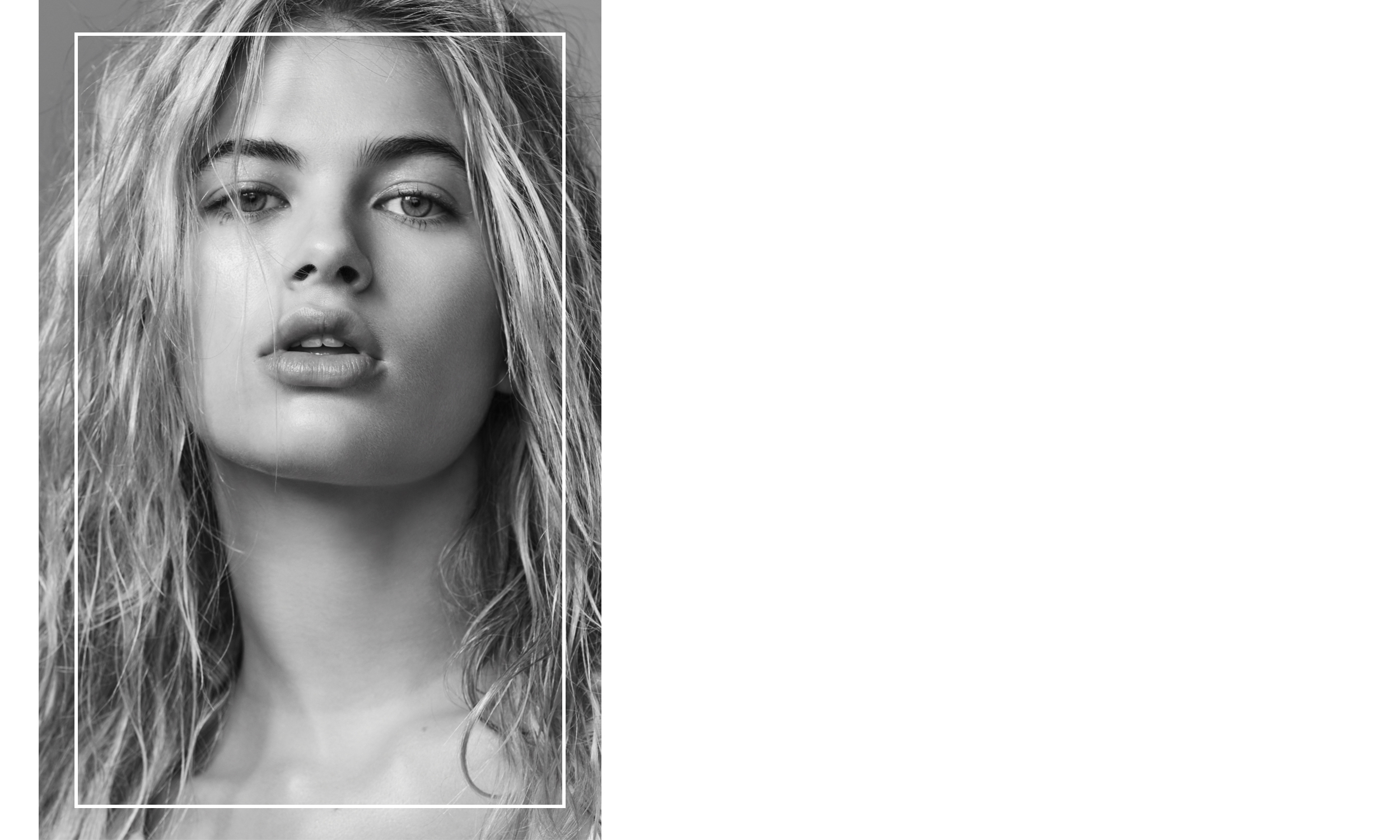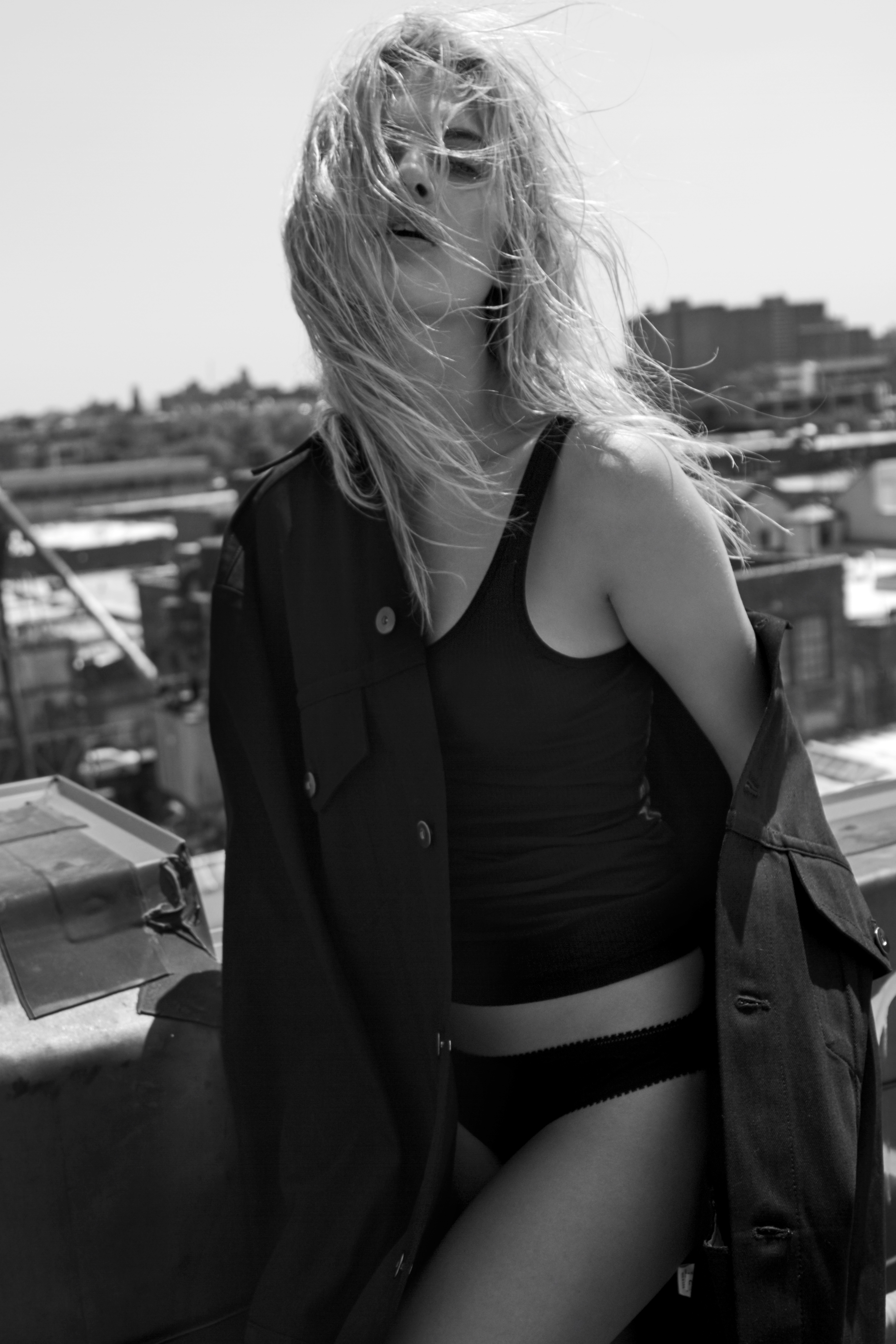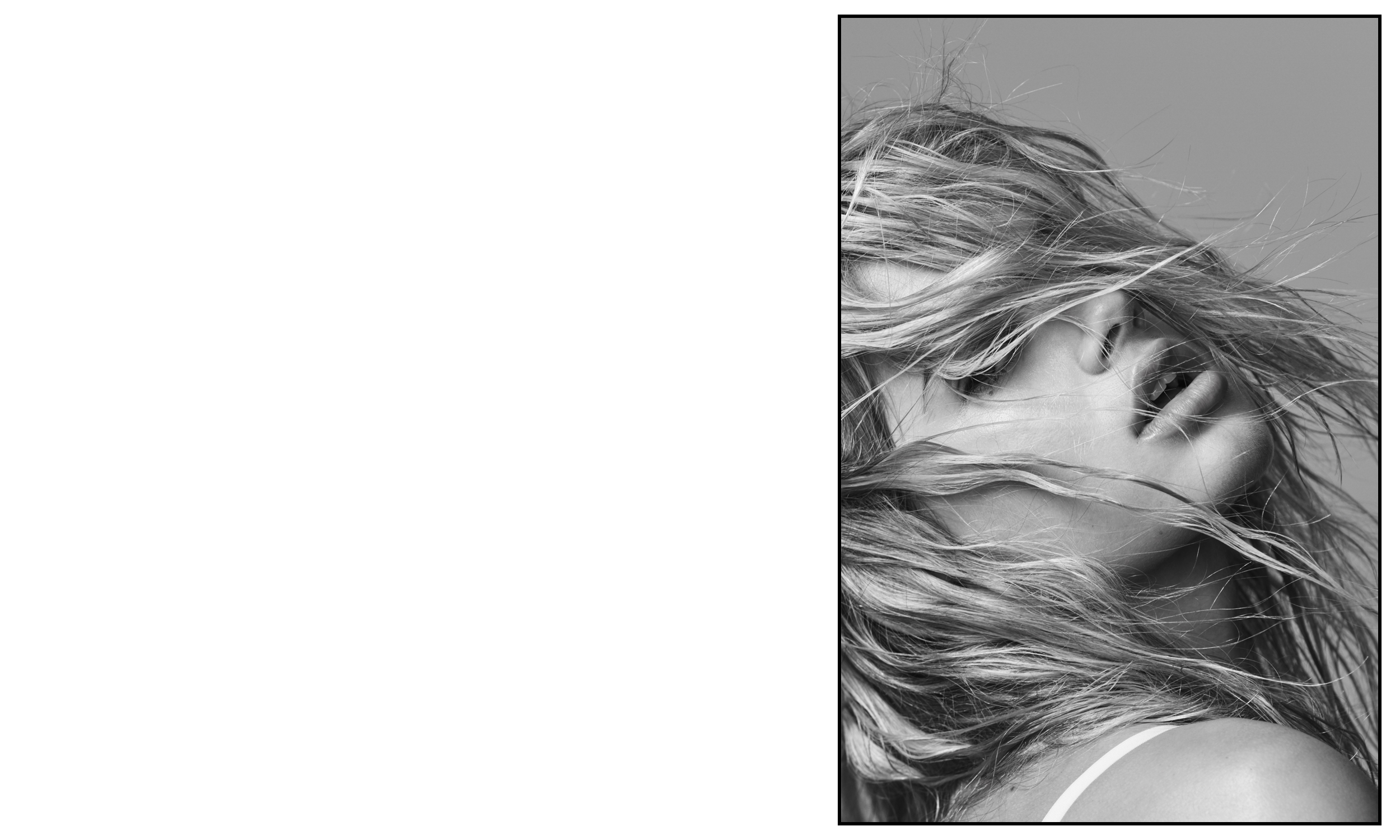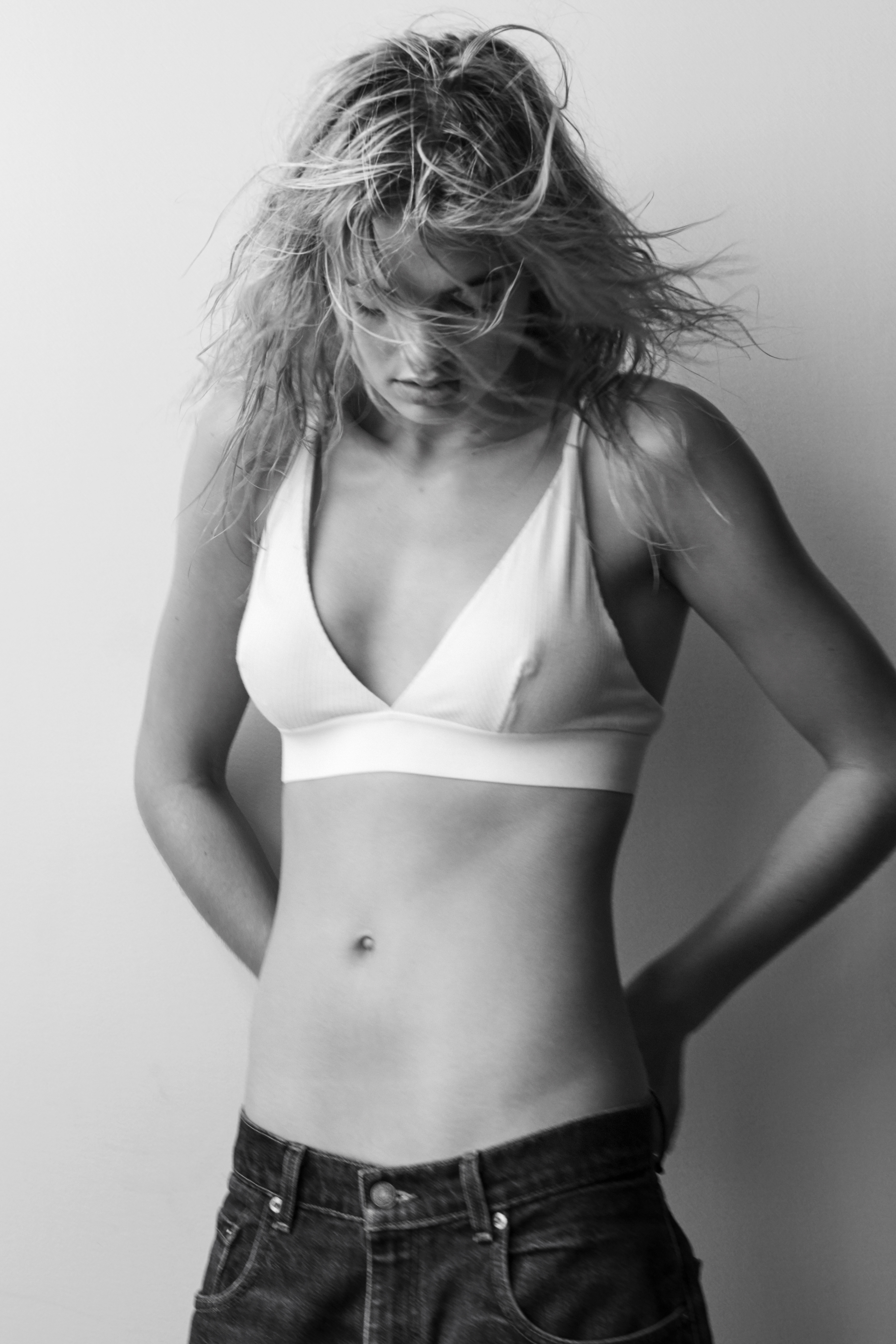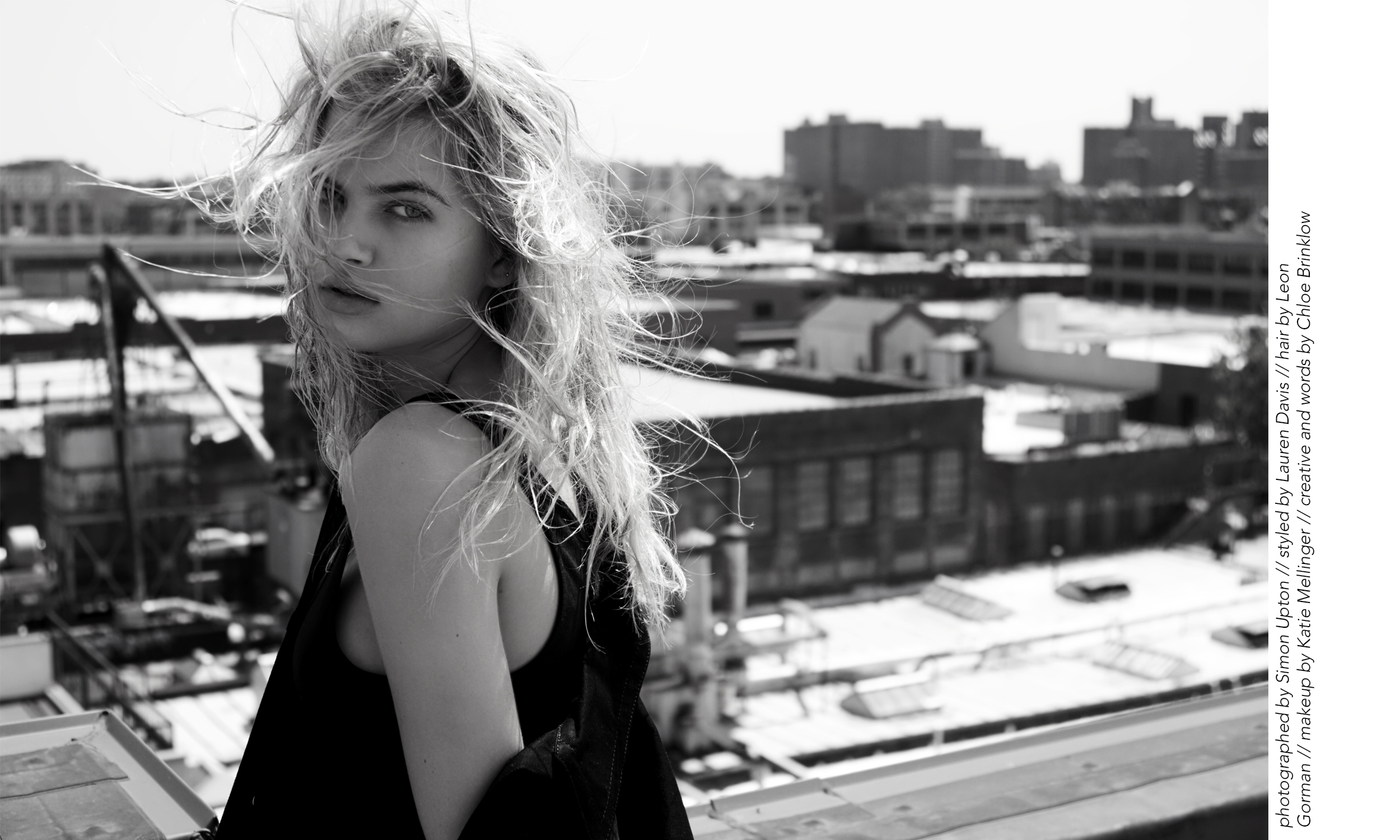 I only had 5 minutes with Megan Blake Irwin before TOMBOY's shoot, and that's all it took. She's beautiful, arriving fresh faced, with hair damp out-of-the-shower, and she has an energy that is both commanding and fun. It's obvious what legendary photographer, Mario Testino saw in her when he cast her in his guest edit of VOGUE Australia after a chance meeting at a bar in Sydney last year.
Since that 'big break', Megan has relocated to New York, booked her dream GUESS campaign, and has been lensed for the likes of Harper's BAZAAR Singapore, and VOGUE Japan. And here, in our third instalment of Australian Models in New York, photographed by Simon Upton, we talk beauty, career highs, and living in New York.
---
ON LIVING IN NY:  
I have been here for a few months. I love it, it's my new home. I gave directions to someone in Soho the other day, and I was like, "I look like a New Yorker!" And they were the right directions! The hardest part about living in New York is no ocean. I am a beach bum, I swim in the ocean during winter, and not being by the water is hard.
---
HER CAREER HIGHLIGHT (SO FAR):
Shooting with Mario Testino was pretty incredible. He has always been my favourite photographer. And since then I have shot GUESS, and when I was growing up being a GUESS girl was the coolest thing ever. I have been really busy and really focussed since shooting with him.  I didn't meet Mario through a casting actually, I met him out, we were at a bar, and he was with a friend of mine who introduced us and we just hit it off. I still pinch myself over it.
---
ON BEAUTY:  
I am completely obsessed with skincare, to me it's not so much about makeup, I think bare skin and looking after yourself is better. I am addicted to moisturiser, every type of moisturiser, SK-II masks, blueberry facials with Melanie Grant, she is my saviour. And sunscreen, always wear sunscreen.
---
ON PASSING ON THE MODELLING TORCH:
Look, If I had a daughter and she wanted to be a model I would make her stay in school first. I think education is key and very important. I would let my children be free spirits and do what they want to do and what they love, and I can't say anything, It's what I fell in love with. But definitely education first, and modelling second.
---
Beauty Credits:
Hair: Oribe Grandiose Hair Plumping Mouse 
Skin: Becca Backlight Priming Filter 
Eyes: Benefit Gimme Brow
Lips: Lanolips Banana Balm
Body: Elizabeth Arden Eight Hour Intensive Body Treatment 
---
Fashion Credits:
Look 1: Boy, bra (COMING SOON), Matthew Adams Dolan jeans.
Look 2: Matthew Adams Dolan Jacket, Zimmerli top, Boy, briefs (COMING SOON).