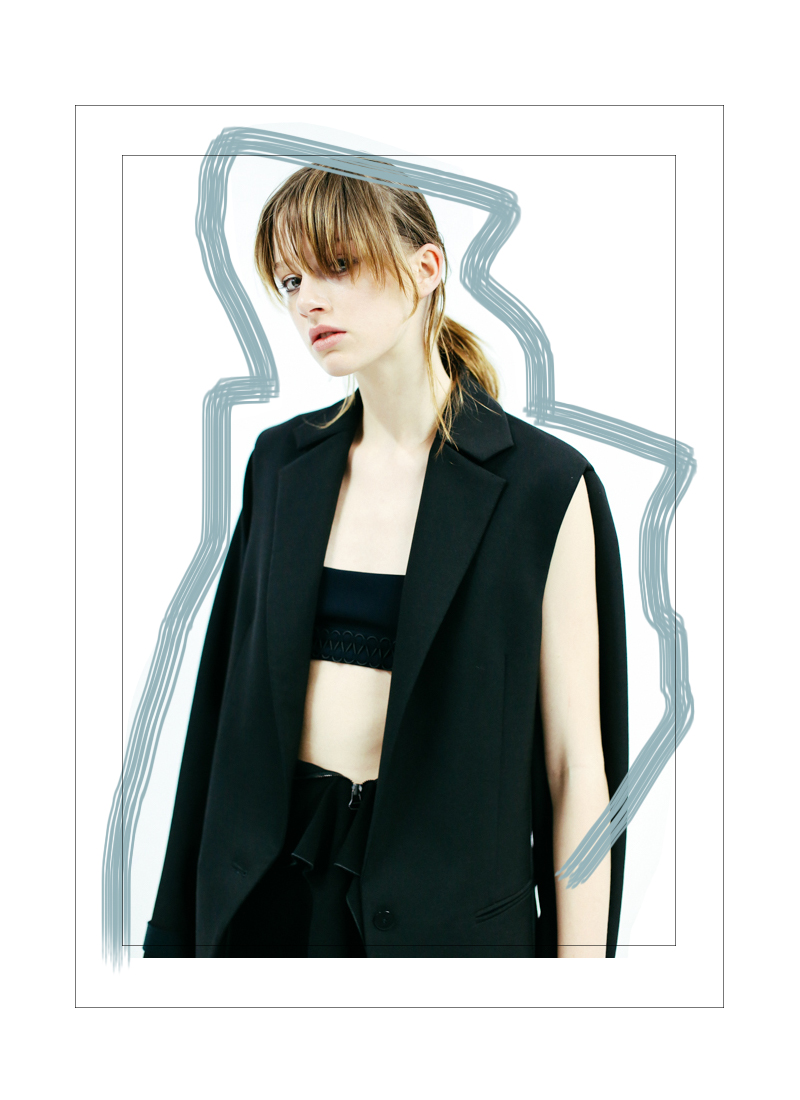 There's a lot of do's and don't at fashion week – there's no literal rule book that I am aware of, but more like a code of ethics  – usually self-imposed and different for every individual. The obvious, all-applicable rules are easy; DON'T sit in a seat that isn't your own (especially not in the front row), DO respect the designers, publicists, your peers etc. And perhaps most importantly, DO try you best not to get trolleyed in the "Star Bar" and talk smack about your very best fashion 'frenemies'. 
When it comes to your preferred purpose for the week it's an entirely different ball game. Some people live for the street-style snap, others drink champagne from coffee cups, some kick it in the media centre writing reports from every show, and some post blurry iPhone pics to insta. You do you, girlfriend!
At TOMBOY Beauty, we just want to post cool shit that isn't the same as everyone else's. When I arrived backstage at Dion Lee the models were absent and in the middle of a walk through, so I chatted to MAC Cosmetics Makeup Director for Dion Lee, Victoria Baron. She described the look in list format; "Off-duty, slightly grungy, '90s, Stella Tennant, with raw skin, and a little bit of worn in eyeliner." She had me at 'off-duty' and I knew I had to seize the moment, or more specifically, Tess Angel, the epitome of TOMBOY Beauty Girl who modelled the looks.  
"It's more about taking the liner (in Phone Number) off, than putting it on," says Victoria Baron. "After application we deconstructed it with a cotton tip, and pulled it all off again, so it left a night-before residue in the lash line, not so perfect". 
 "For skin, it's about keeping it really raw and hydrated, concealers in certain areas and MAC Cosmetics Mineralize Charged Water Face and Body Lotion on the face," she said. 
 Words and Art: Chloe Brinklow.
 Photography: Kate Smith X TOMBOY Beauty.
 Model: Tess Angel.
 Makeup: Victoria Baron X MAC Cosmetics.
 Hair: John Pulitano at Headcase Hair for Redken.