P.s Most images should be moving, if they're not, take a moment for the page to load
Last month, we featured Carissa Walford in a beauty shoot focussing on brow styling (for obvious reasons) but her on set antics, cool disposition and kick-arse balance of drive and kind, made us want to know more… So we shimmied in to her Sydney bathroom to get the 411 on those brows, how she starts her day, and the beauty tips and tricks she's picked up over the years during her time on screen as a TV personality working with some of the country's top makeup artists. 
APPROACH:
I think for me it is definitely less is more, but at the same time the no makeup look does take a couple of hours. Correcting any pigmentation, or spots that I may have, I feel like I really try and make the skin perfect, and beautiful, and glowy, and dewy.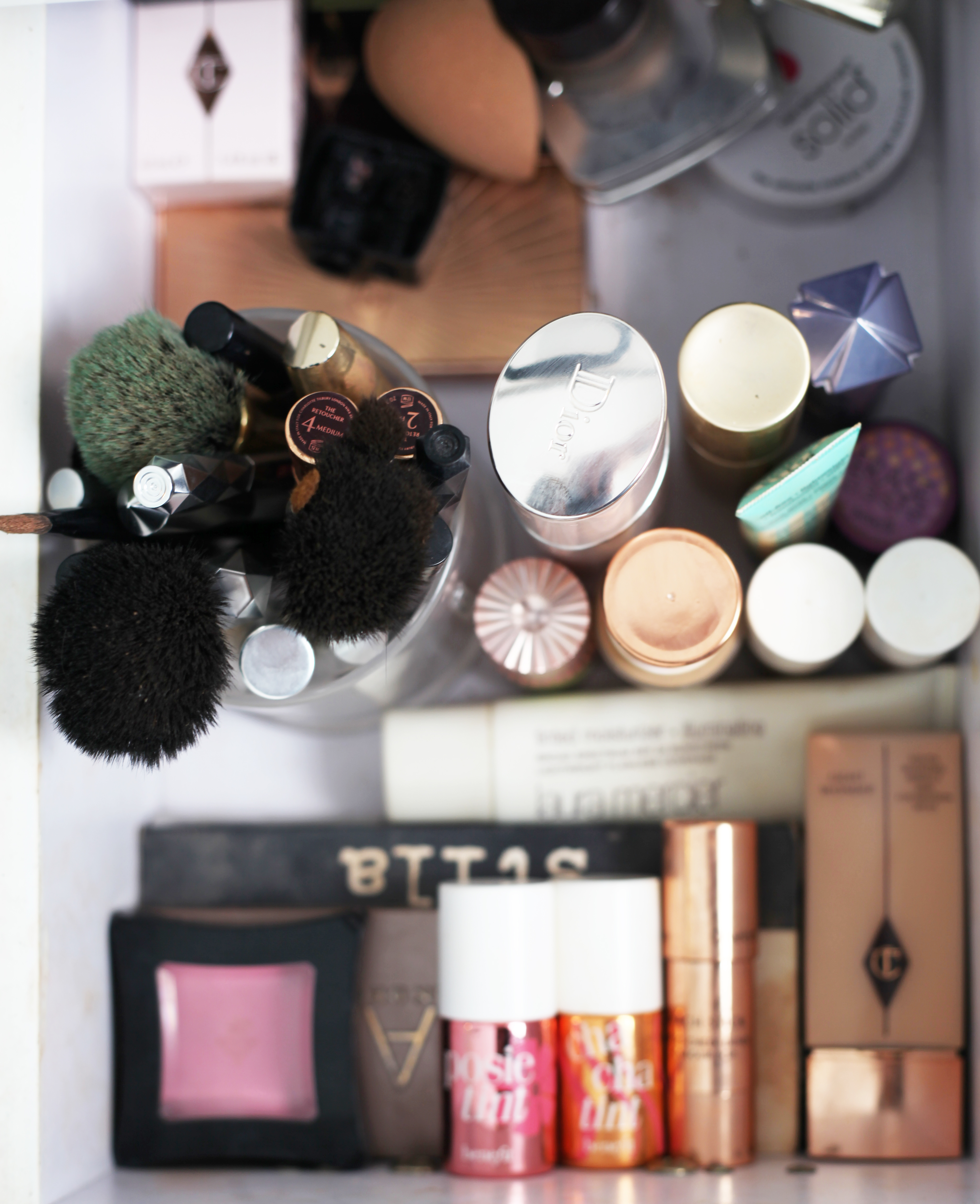 FIRST THING:
I spray lavender mist on my face, I feel like that just wakes me up. Then I just splash some water on to straighten out my lashes and crimped brows, they go crazy from sleeping on weird angles. Then I have a process, I will use a really rich moisturising cream from Avene. I just work it in my skin, have some breakfast, and let it soak in. Then I come back use MAC Fix+ Spray, then a 50+ Sunscreen, and Benefit Porefessional Primer, or the Laura Mercier Radiance one, because there's a bit of strobing in that. And that with a little bit of  YSL Touche Elat under my eyes, and to brighten that t-zone and that's enough. I feel like even when I am having a casual day, I am still using quite a few products.
FOUNDATION:
I am obsessed with foundation—I think I have been through every brand possible! Currently I use one from YSL's Le Teint Touche Eclat foundation. The Tom Ford foundation stick ($120) is amazing too, and the brush ($120) designed to apply it with is a godsend. It's next level, because my idea of foundation sticks is that they're dry and cakey, but this one is the opposite, it's dewy and light and gives just enough coverage. It just looks like I have airbrushed skin. Blot powders are my thing too; the Laura Mercier one is the best
 
BROWS: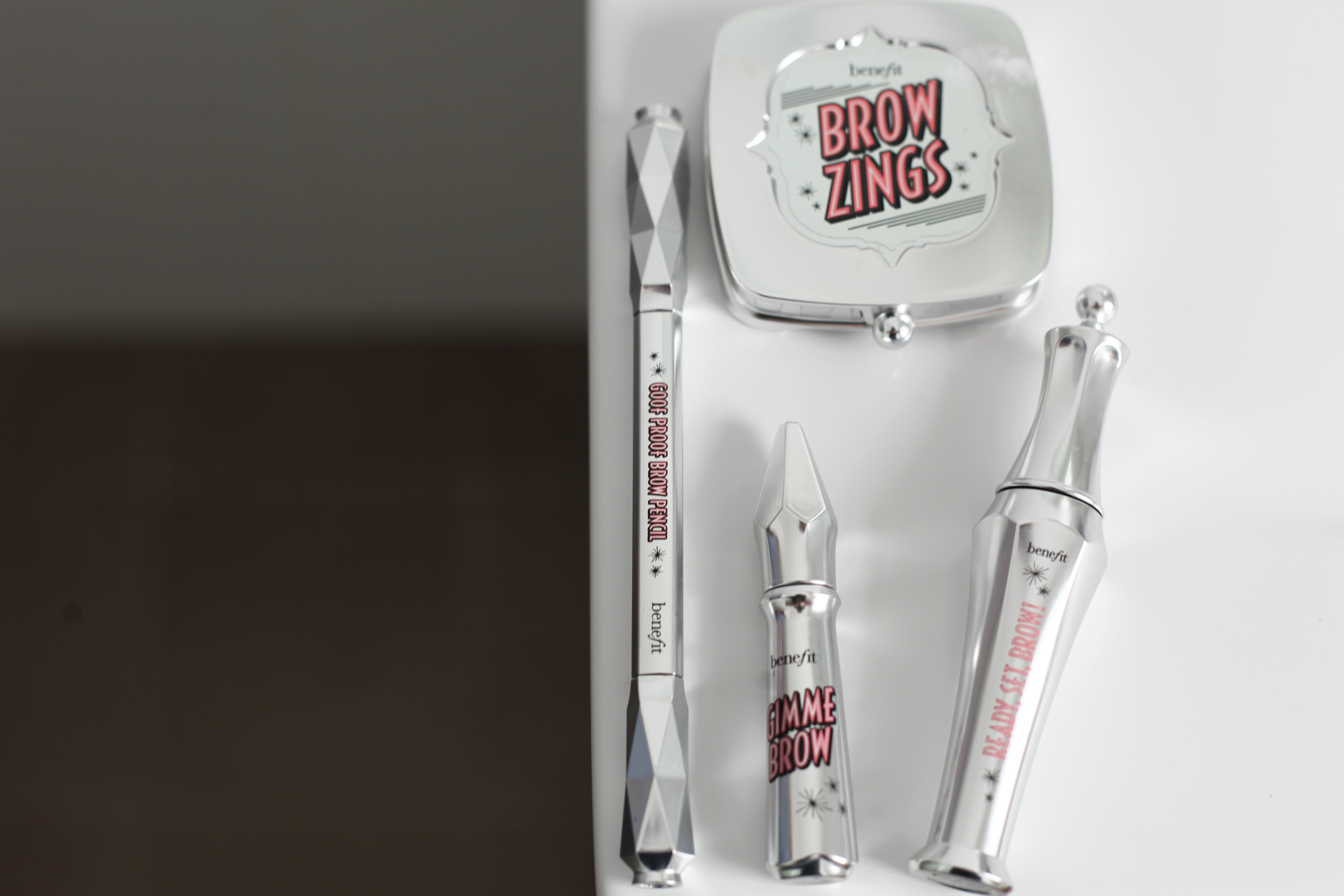 I had really big brows in a time when It wasn't fashionable, and I remember going in to my Mum's bathroom and getting her tweezers and stripping them back to that '90s thin brow – and  it really did get me through my schooling years, I used to get teased so much. It wasn't until I left school, and I went in to a modelling agency and they were like, "If you grow your brows back, we will will have a look at you". So I grew them back and have never looked back. And now as I am getting older, I look after them even more. I am always brushing them up, and doing treatments on them. I don't think people realise I use three products on my brows.
First I do Benefit's tinted volumising brow gel. Because they're SO dark, I use a colour three shades lighter than my actual brows to fill them in and ever so slightly elongate the ends, because my brow is a little bit shorter, but I don't want people to be able to tell.
Then I will use the Precisely, My Brow Pencil, to feather in any gaps, and another good trick is upward strokes, starting at the bottom of the brow. I do love a pencil to make it a bit more fluffy.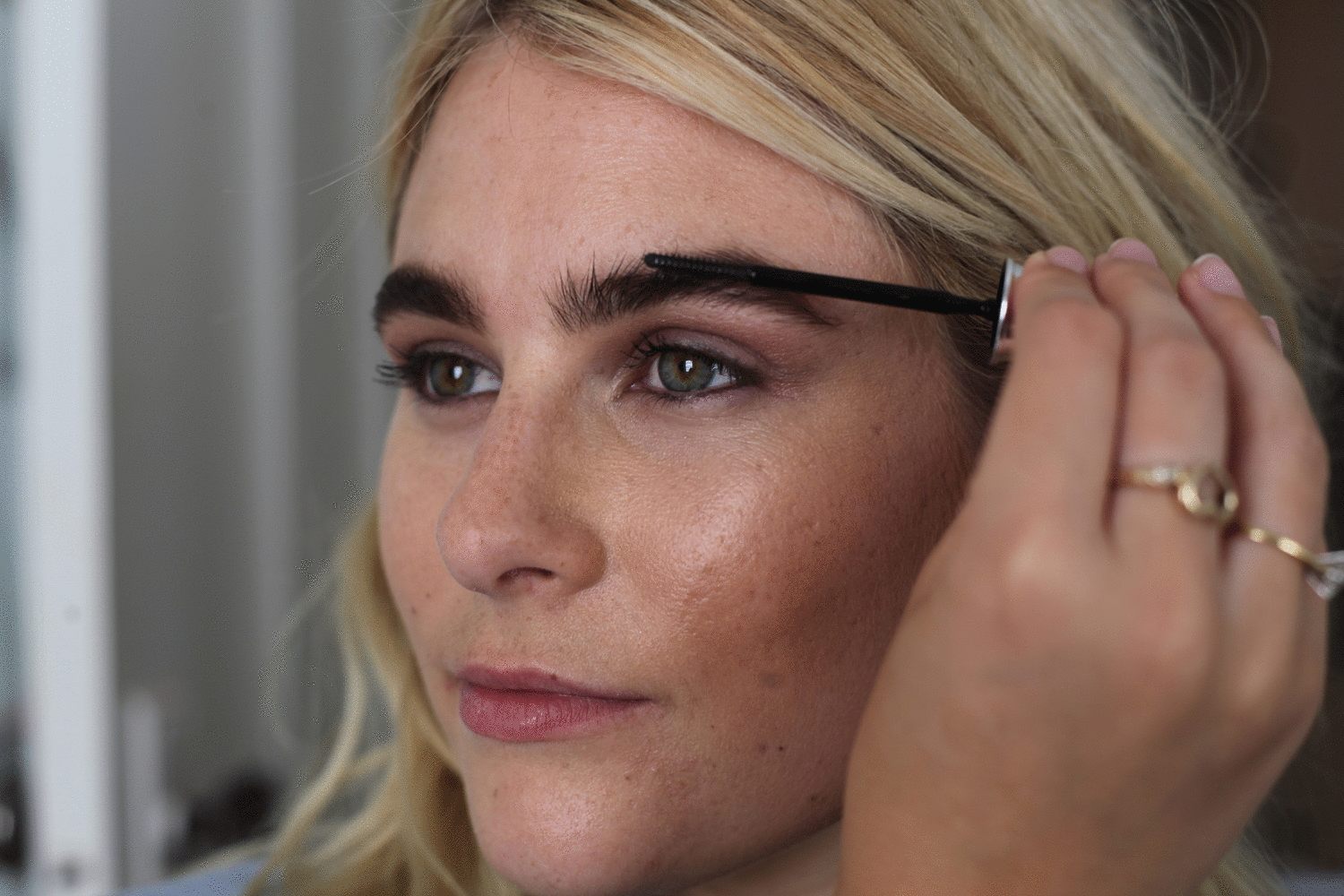 To finish off it's a clear setting gel. I have heavy brows that droop in the middle so to get them to stay up I brush the front half of my brows upwards. At the arch, I use a brush to angle the hairs downwards so the line is straight, then back up again towards the ends."
SKIN: I have done four sessions of Fraxel at The Clinic, I get numbed for an hour beforehand, and even with numbing its excruciating. I am so minimalist with my skin, I don't get facials, I can't be bothered, so the only heavy treatment I have done in the last year is this Fraxel, and it completely got rid of pigmentation, some acne scarring and some fine lines. People ask whether I have had some work done, and I haven't.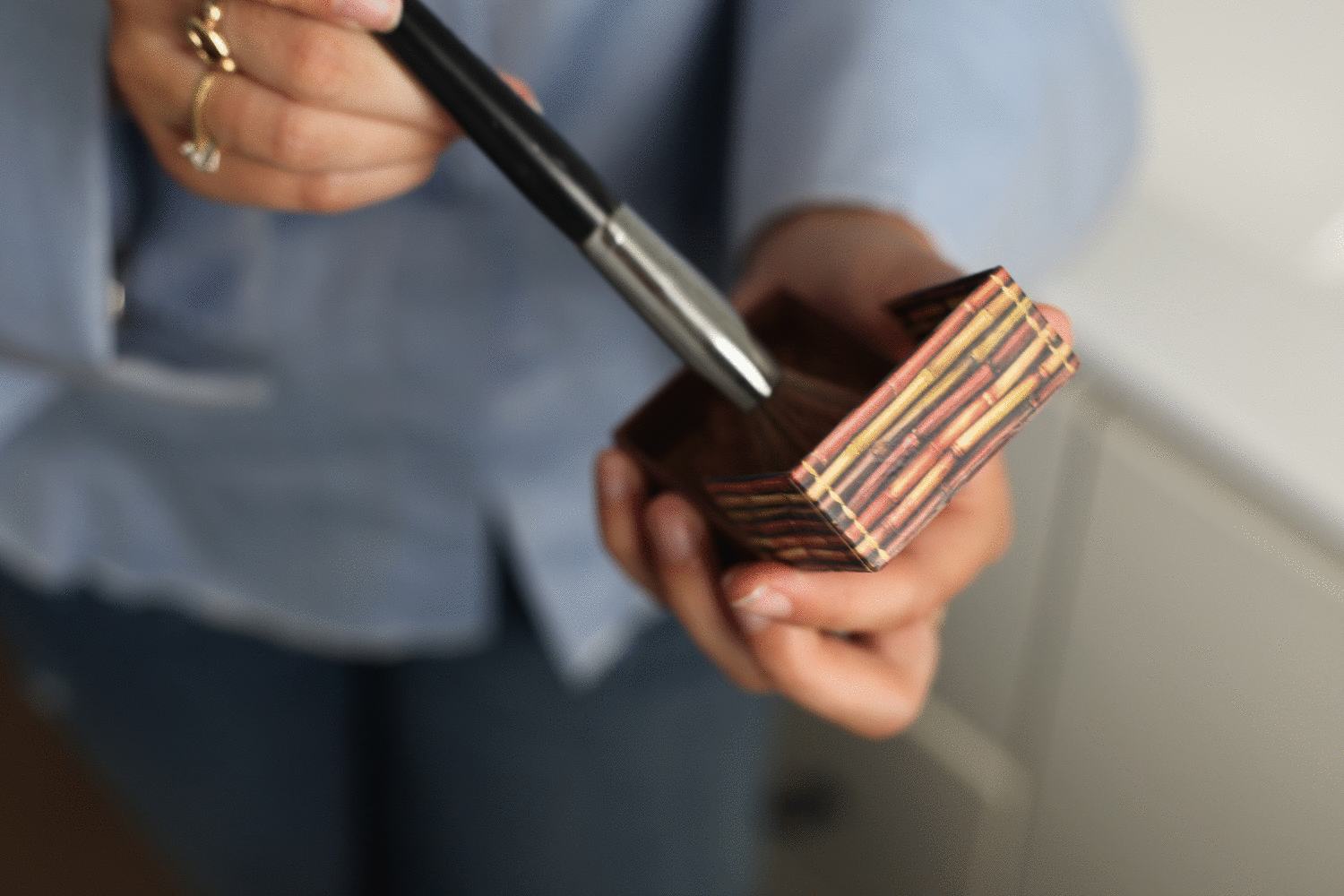 CHEEKS: To take my look a little bit further for a night out I will use Benefit's Hoola Bronzer for a little contour and then I will use a highlighter on top of the cheek bone, through the nose, over the lip, and under the brow, just for some shine, no glitter.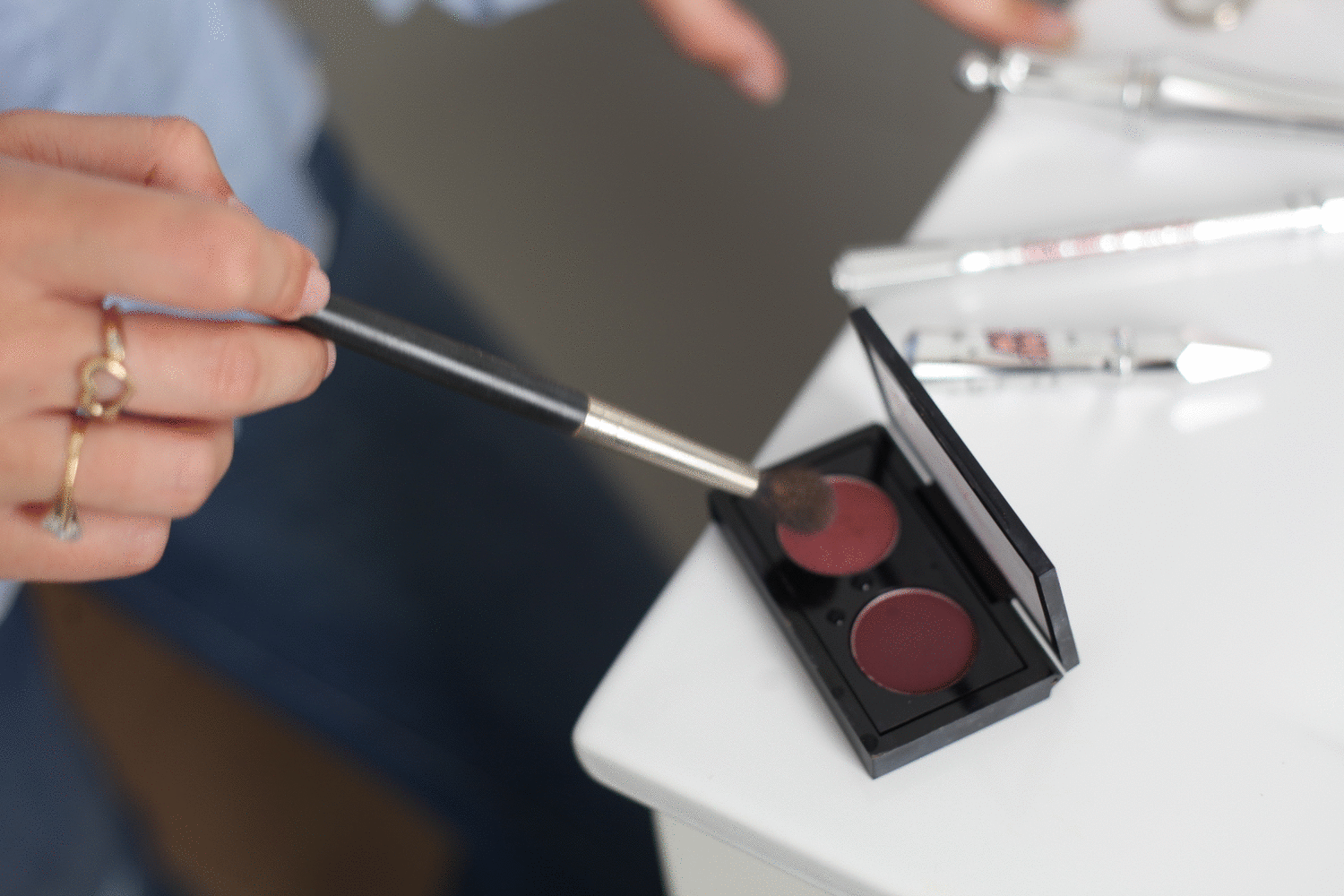 EYES: I like a contoured eye as well with a burnt orange sweep through the crease. I know plums are really good for green eyes too, and I gravitate towards orange and bronze tones. Really smoky under the eye, and no glitter, I definitely like matte. I think its about curling the lashes more than anything, I use the Shu Uemura eyelash curler, and I focus on getting the lashes quite curled and lifted, and then They're Real Mascara on my top lash, because I have small cat-like eyes, so I don't need it on the bottom.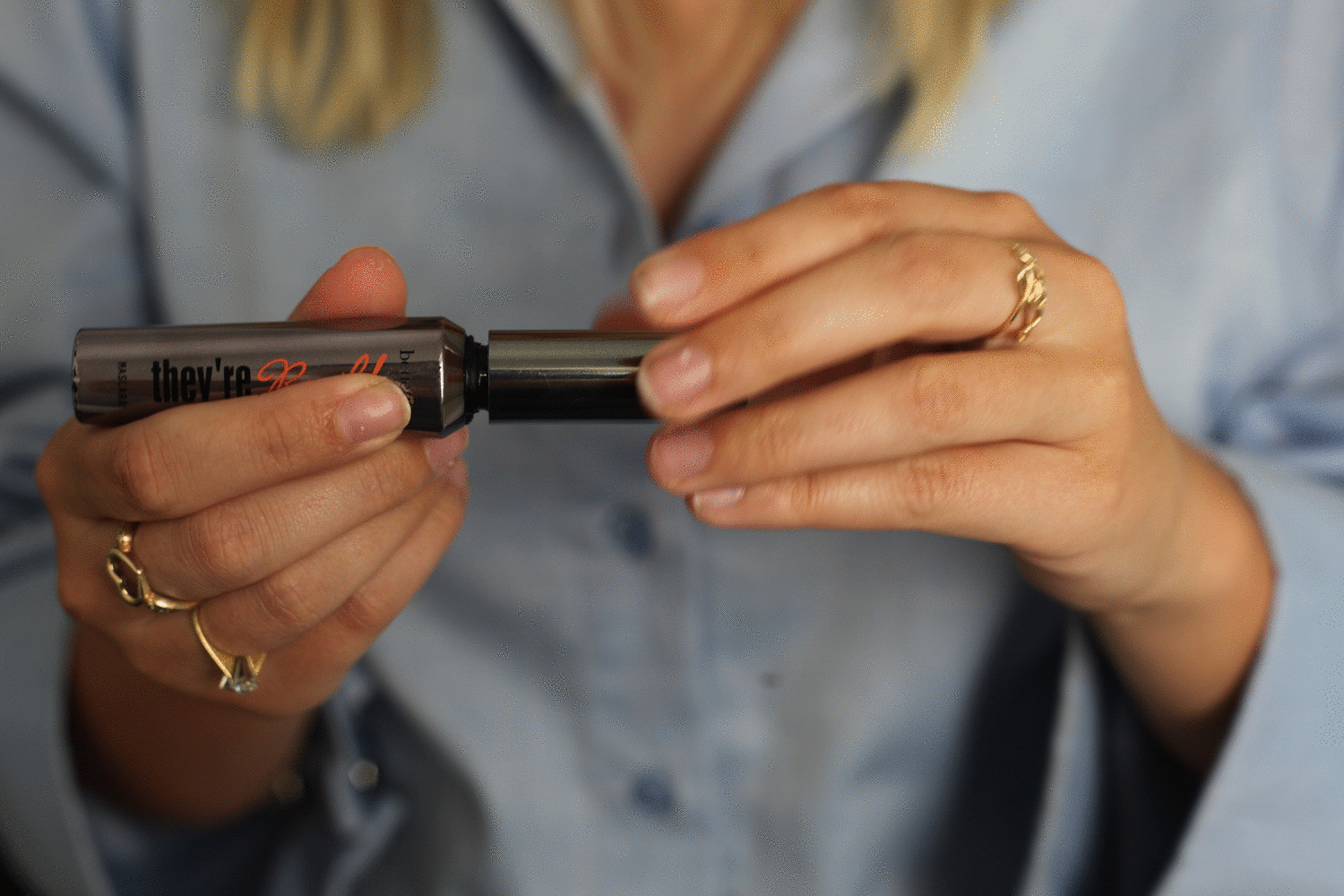 LIPS: I am a Carmex kind-of-girl, I will also ever so slightly overdraw my top lip, just to balance it out. A nude or brown colour on the lip if I am going out. I like a Burt's Bees Stain on my lips too.
---
Credits:
Model: Carissa Walford
Photos and interview: Chloe Brinklow
---