With a less is more approach to beauty my everyday skincare regimen and makeup look rarely change – save for a red lip and a slick low bun situation – if I am feeling fancy. I like the idea that the makeup I wear can be interchangeable, i.e. beach to bar, but without the obvious cliche. Multi-purpose, also a plus. I.e. Skincare that can work as a base for makeup,  makeup that works like skincare etc. etc.
Filming this #GRWM (episode one of our three episode series) in partnership with La Mer was special. I took the crew to my hometown and documented my everyday regimen and natural makeup look with products I have used (or coveted), since I first started out as a beauty editor in 2011.
Read on for more information on the products that feature:
---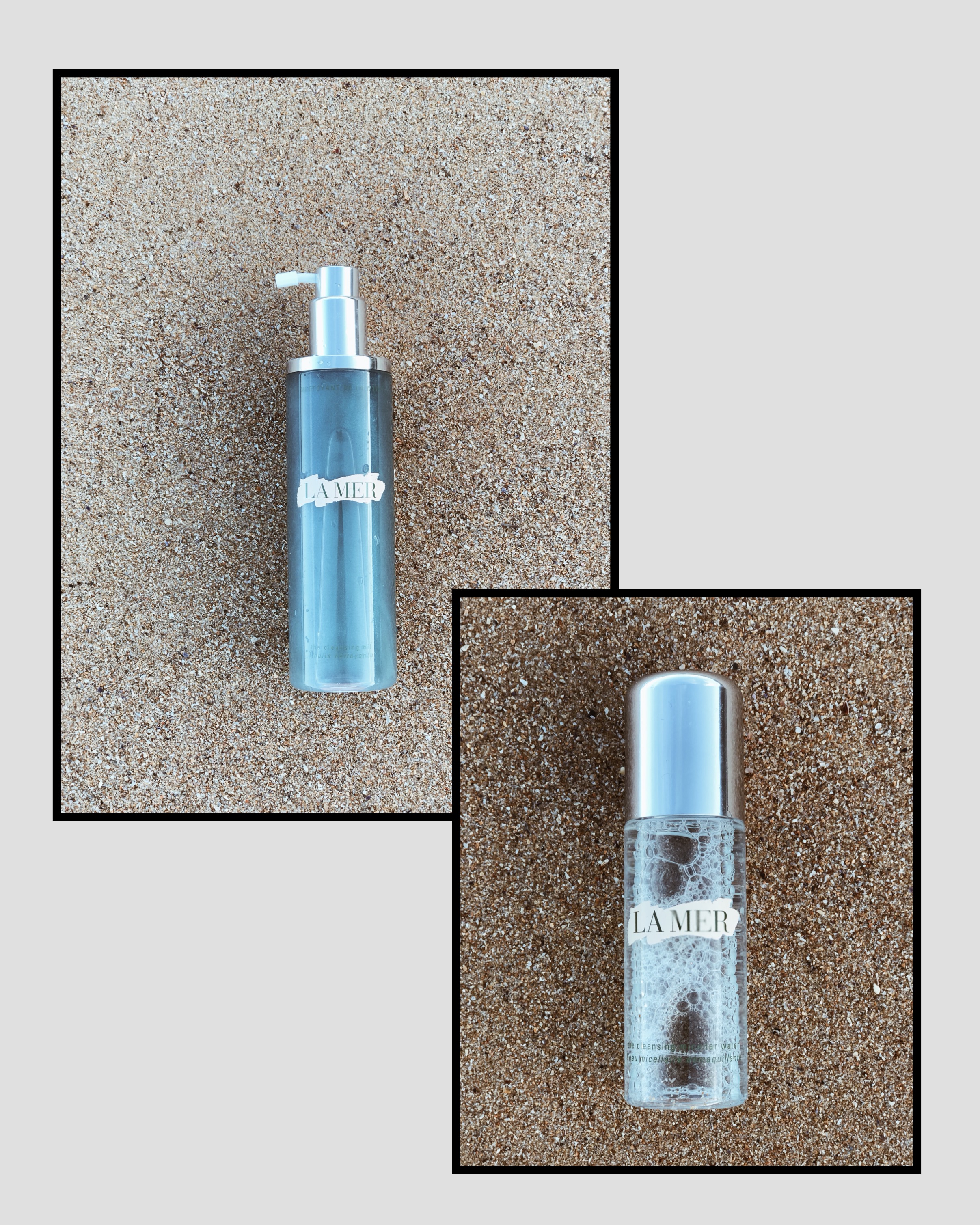 SKINCARE: 
I always cleanse and then double cleanse. I am one of those weird girls who relish in squeaky clean post-cleanse feeling. And because I have combination skin, some parts are SUPER dry, others quite oily. I like my cleansers: The Cleansing Oil ($112) & The Cleansing Micellar Water ($112) to cater to both. The second clean really gets my skin ready for the actives in my choice of skincare that follows.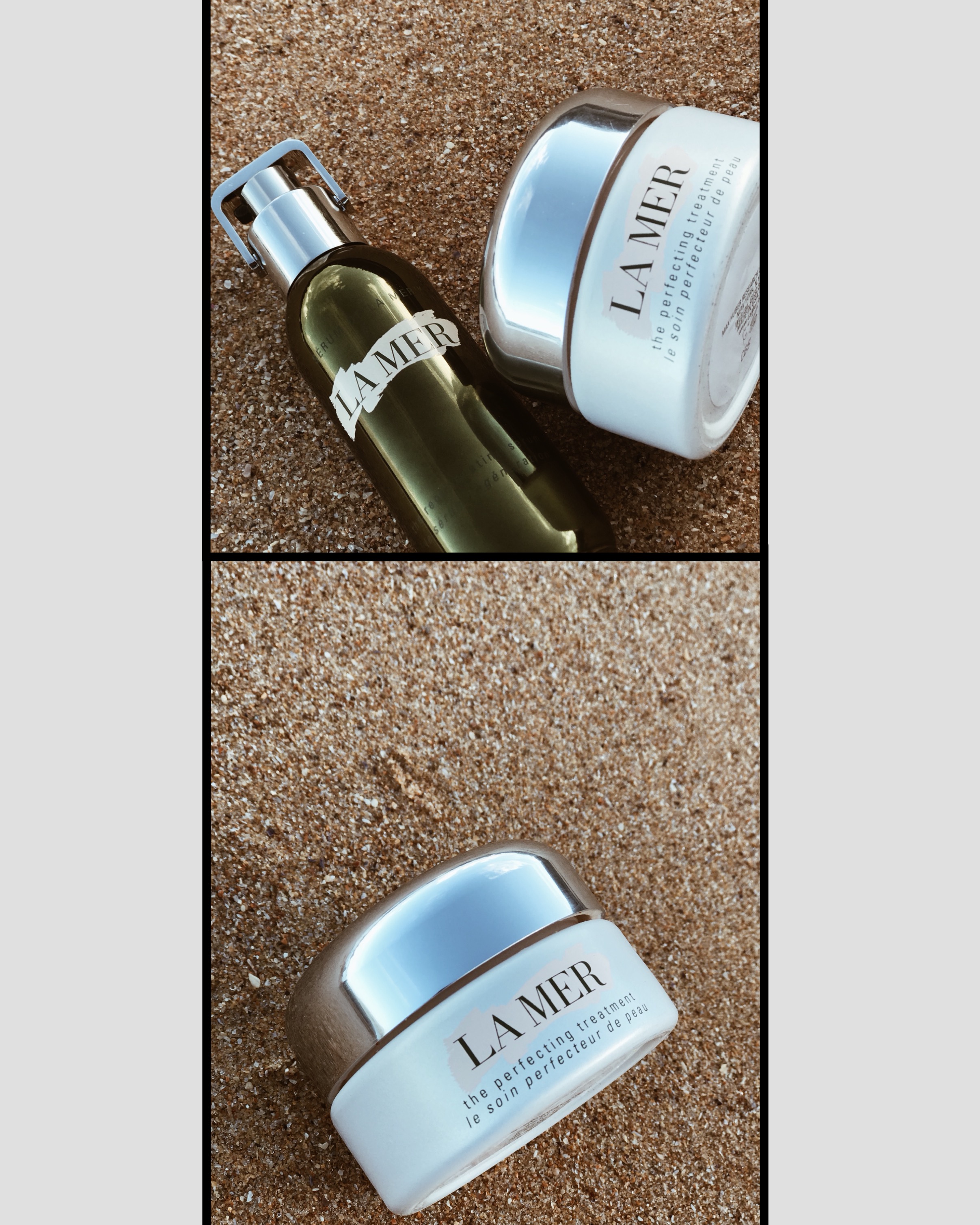 Given I am now 30 (and excited about it!), I am mindful of ingredients that are going to help me age a little more on the graceful side: All La Mer products contain Miracle Broth™ (including their makeup), the brand's trademark 'active' comprised of sea kelp, that is activated with light and sound technology. The Regenerating Serum ($465) that I apply next, also has The Regenerating Ferment™ (another trademark concoction) and The Marine Peptide Ferment, which helps with collagen activation and skin elasticity. Basically targeting lines and visible pores. My moisturiser of choice is The Moisturizing Soft Lotion, ($370) because I don't like skincare to feel too heavy, especially when I am working with a lot of products – a new reality – as I am going in to my fourth decade.
I discovered The Perfecting Treatment, ($325) while on set with makeup artist Elsa Morgan, I use it instead of  pigment heavy illuminating primers, that seem to aid the congestion of my already problematic skin, thanks to hormones, especially along my jaw and forehead. It has the same effect as a light reflecting illuminator, and definitely adds glow without a false-looking highlight pre-foundation. In the video you will see it neutralises my redness, and makes my skin look less thirsty.
---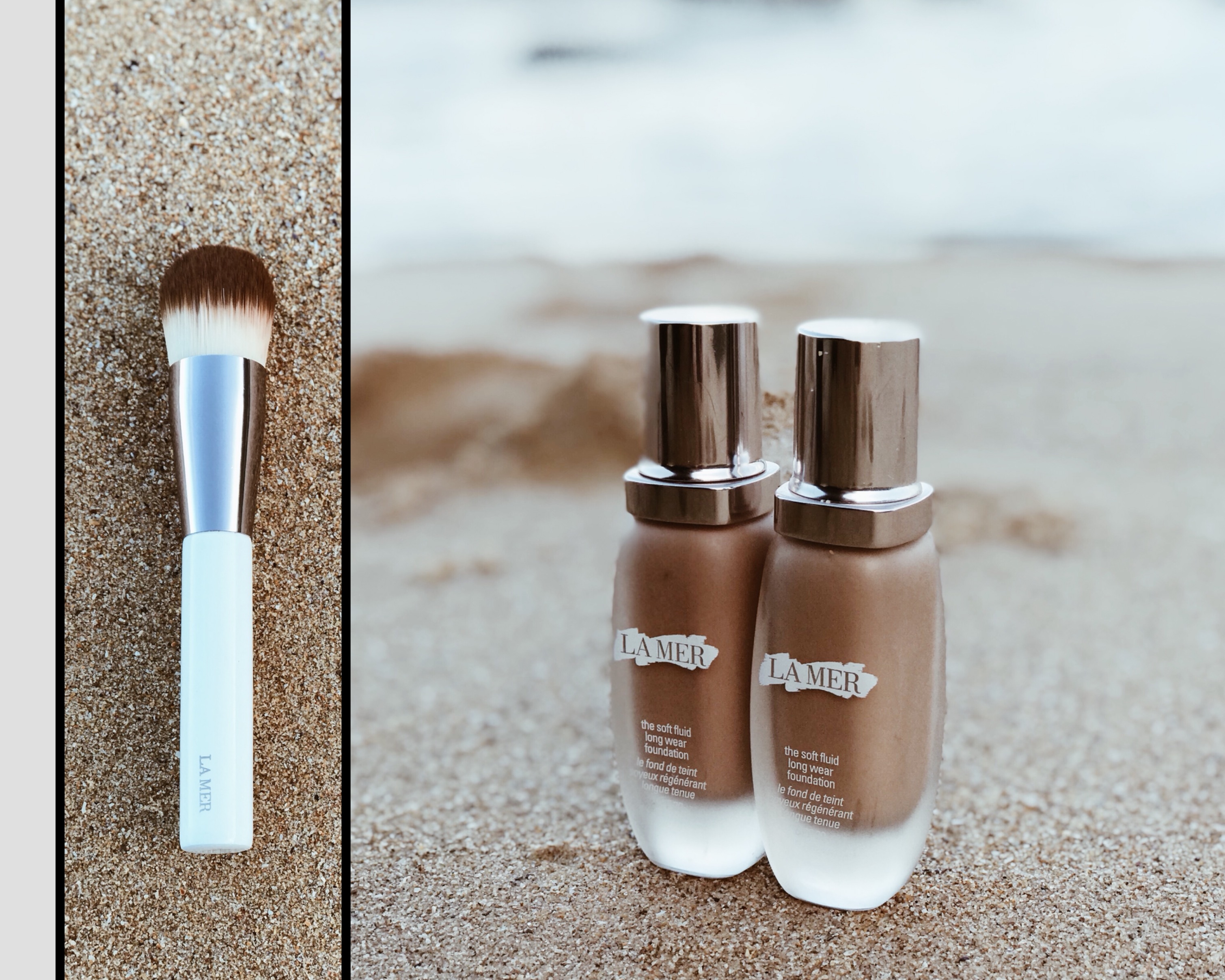 BASE: 
It's hard for me to find  foundation that caters to my combination skin, so that it doesn't cling to my dry spots, and slip off the oily ones. I also never wear foundations sans SPF (with the exception of night time events where I know I will be photographed). The Soft Fluid Foundation SPF 20 ($200) is build-able – I use one pump of tan and one of tawny – which is enough to cover my face with a finish that feels more like a tinted moisturiser or BB cream, than foundation. A measure I use is freckle visibility – I've have grown to love my freckles – so any base that is too full coverage doesn't get a look in from me. I tend to use my fingers a lot for makeup (as seen in the video) and have never understood foundation brushes and buffing. It just seems like TOO MUCH. But The Foundation Brush ($120) is really dense, and the shape works with the natural contours of my face, especially around my cheeks and under eyes, as I am quite deep set.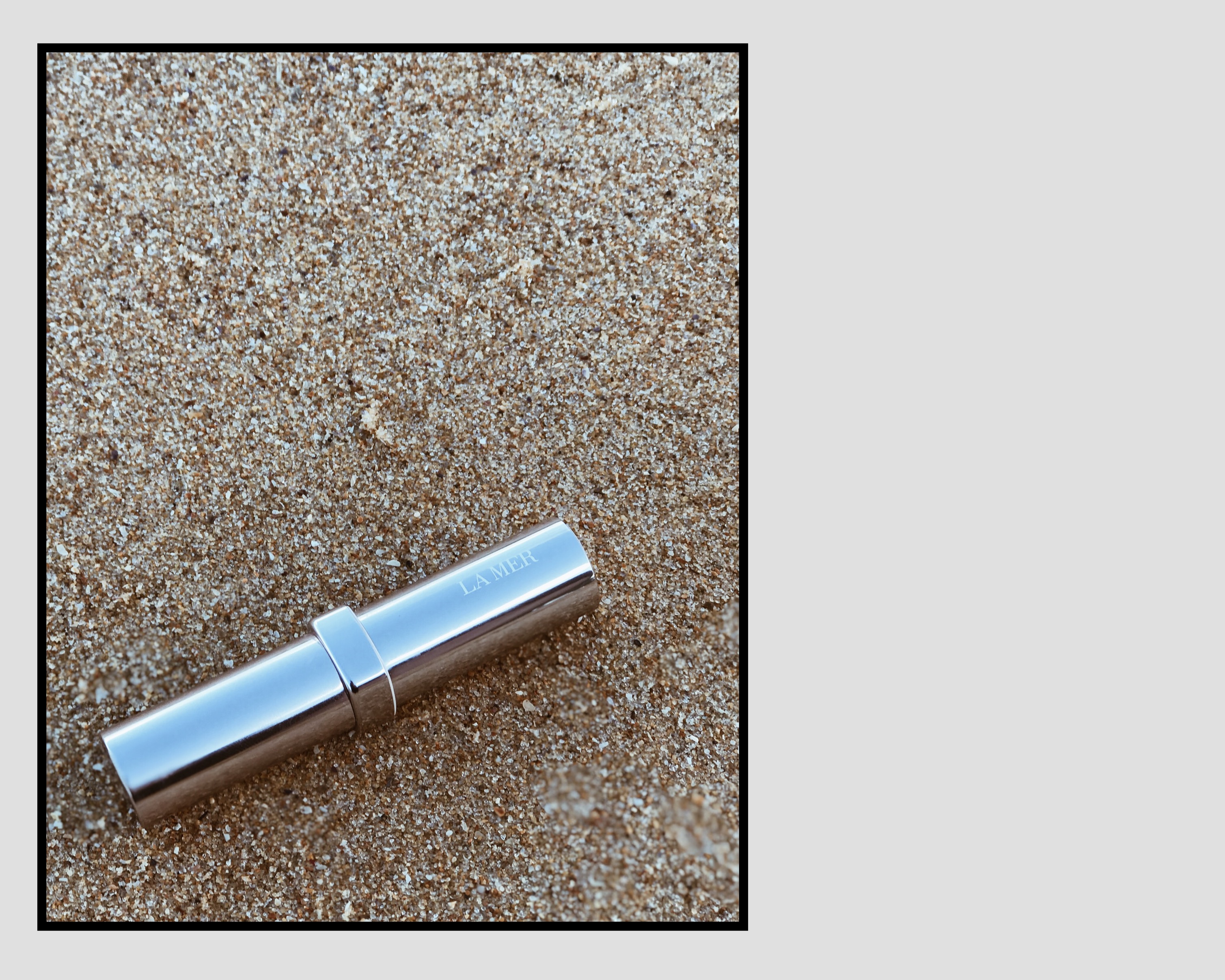 And because of this, if I sleep for less than six hours, which is more often than I care to admit, my under eye area can be get dark. I don't go in sparingly with The Concealer, and apply it straight from the stick and then blend out. I like that this one isn't heavy and doesn't settle into my fine lines like a lot of concealers do, which can be quite aging. The Concealer contains antioxidants, which I am all for, as I consider my under eye a problem area.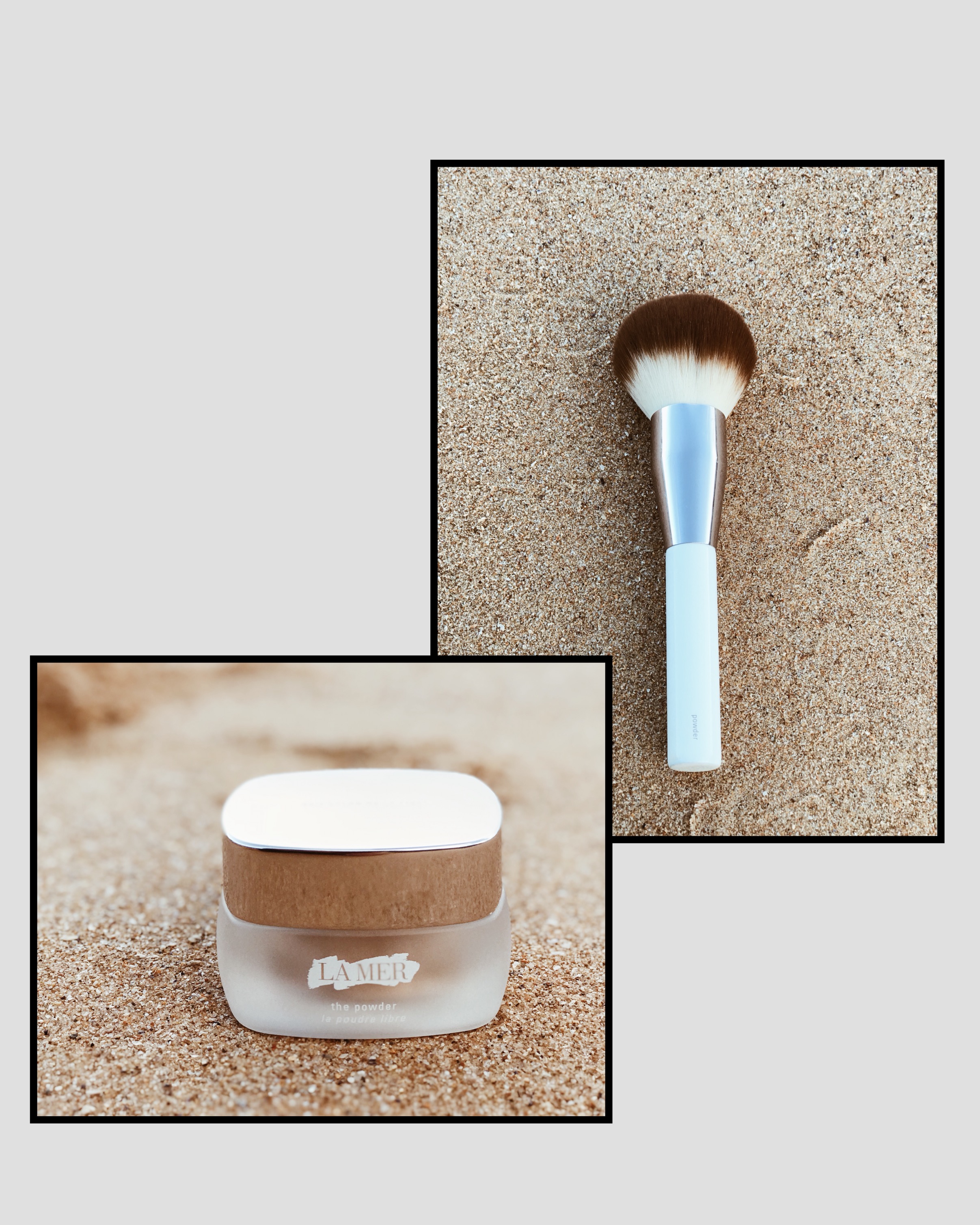 Hilariously, while filming on the track to the beach, I collided with a tree branch. After concentrating an extra dose of The Foundation to spot conceal the damage, I then used The New Sheer Pressed Powder ($175), to set. Note: The only setting you will ever see me do, ever.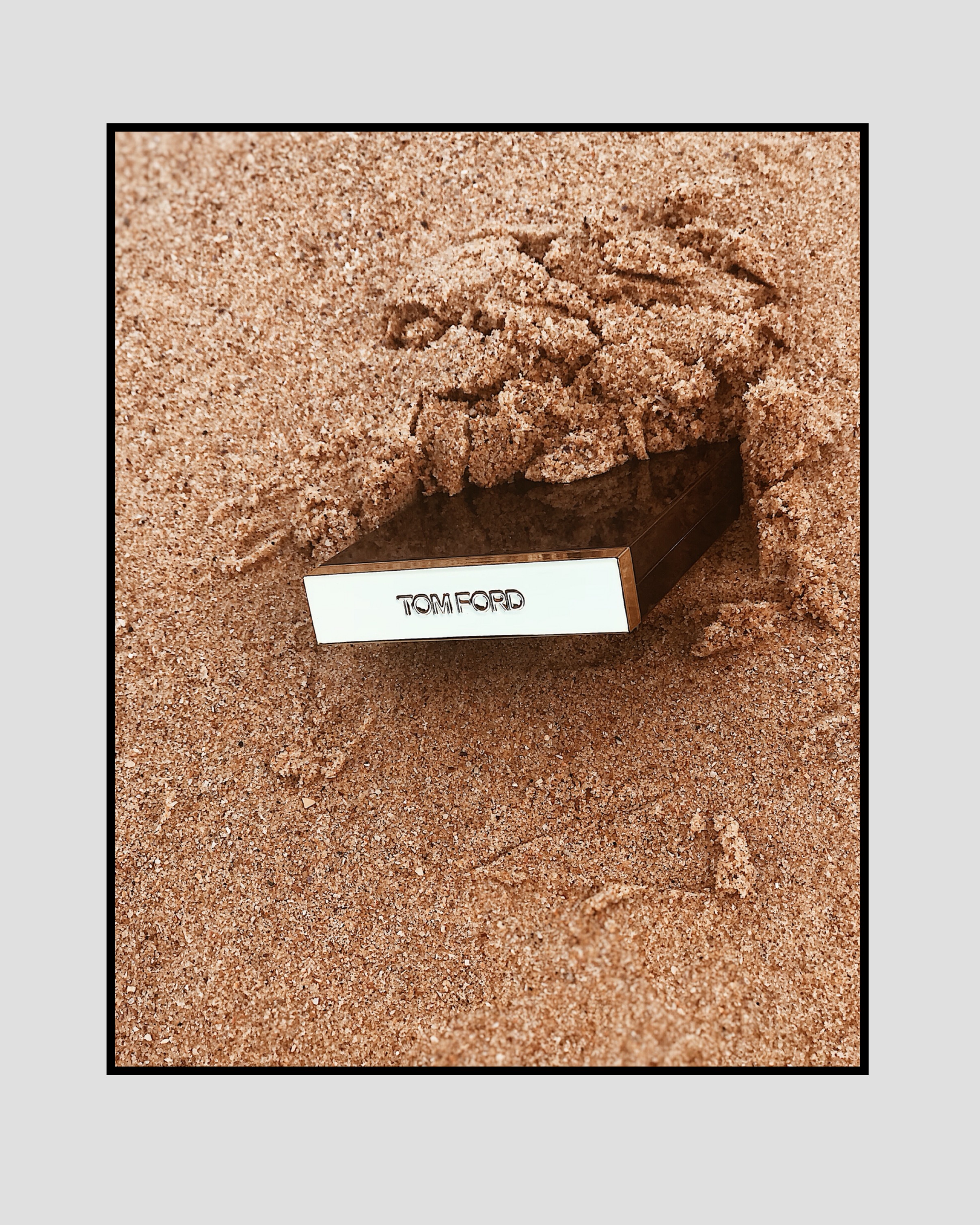 I feel like the word contour is very much associated with a 'full face' makeup look, and you'll be hard pressed to find a blog that doesn't mention Kim Kardashian, before or after the mention. Essentially all contour means is to shade and highlight and as I have gotten to know my face, and the fact that my cheek bones are a feature to celebrate, I do like accentuate them, and add dimension with a light hand. I LOVE the Tom Ford Shade and Illuminate in Intensity 01 (sometimes I use just the Illuminate shade on my eyelids to make the look glossy, or as a lip balm) even though I'm sure that is not it's intended use. For the shade, in the hollows of my cheeks and along my jaw line, I use The Foundation brush (I have two), because for me it is not about creating a really clean line. For the highlight it's straight from the palette on my ring finger to blend.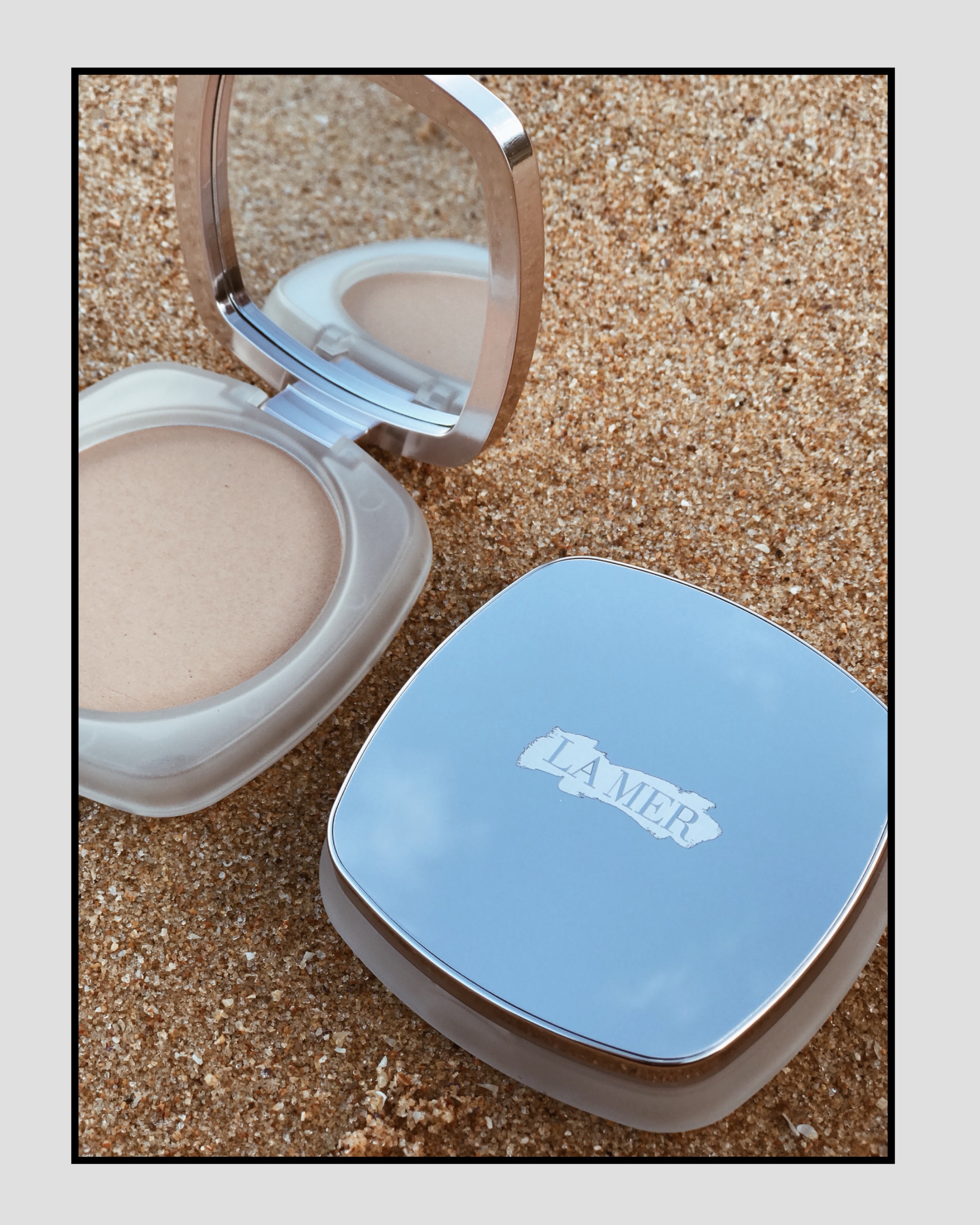 I guess, when it comes to doing a dewy, skin-that-looks-like-skin look, their is a fine line between glow and grease. The NEW Sheer Pressed Powder ($175) converted me from NEVER wearing powder (and I actually mean never), to wearing it, most days. The fact that is has SPF 20, though, I would never advise to use as your only skin protection, is light reflecting thanks to plate particle technology, and contains the same skincare properties (read: Miracle Broth) as the rest of my La Mer skincare and skincolor, had me excited when it arrived in the mail. But beyond trialling for a post, that my powder wearing readers would like, I had no real intention of using it IRL. BUT, then I trialled it… Even when built up the powder remains invisible on the skin, only adding sheer colour, and matifying the parts of my face that are prone to shine, not dulling them. If I had to choose one product from the entire skincolor range to put in my handbag on a night out, or in the ol' dessert island scenario, this would be it. Provided I could sneak The Powder Brush too.
---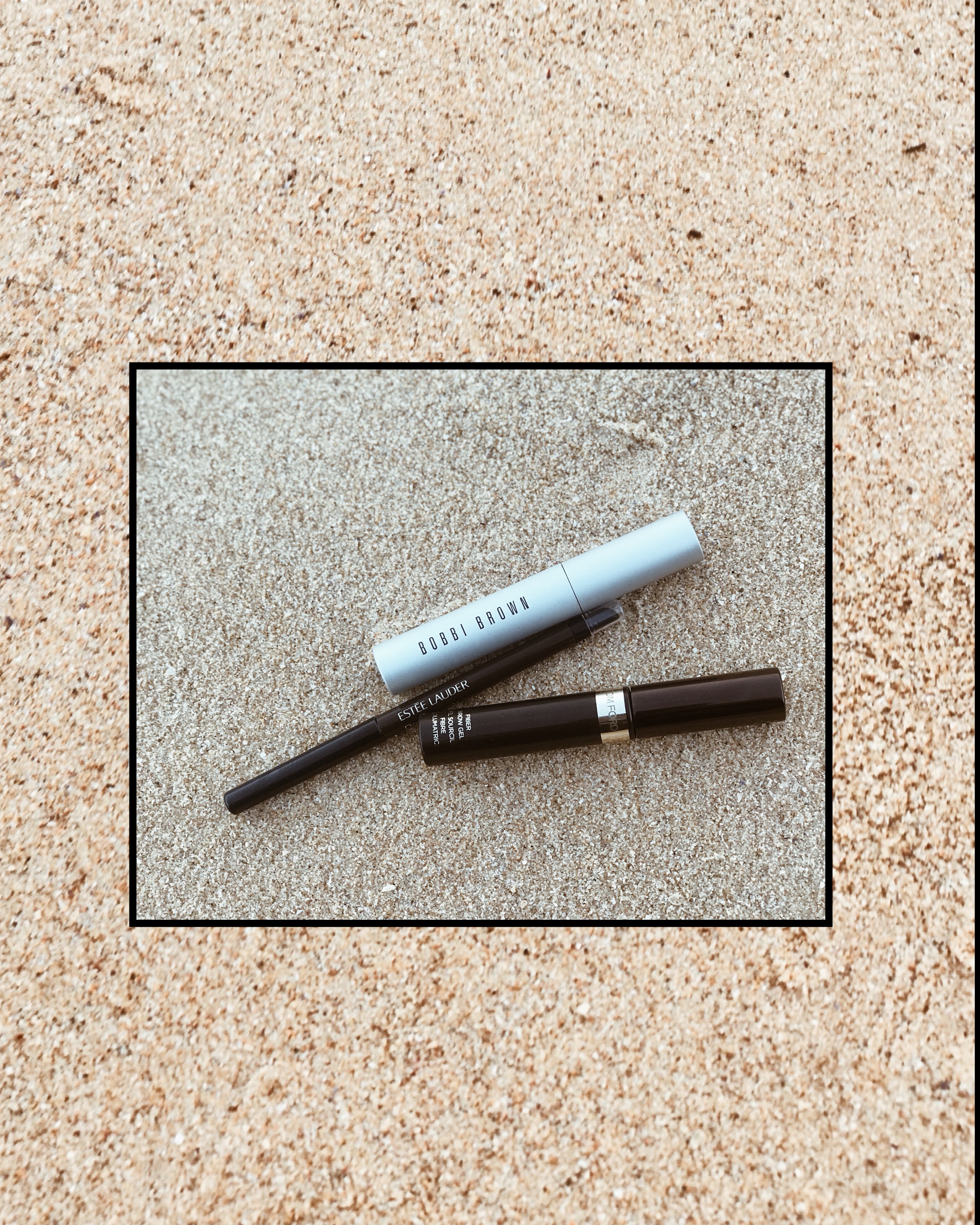 EYES: 
Being a beauty editor, doesn't mean I am a skilled makeup artist, no it most definitely does not. And I am often looking for easy, sans skills solutions to trickier makeup looks. The 10 second smokey eye, and brushed up boy brow, is about as sans skills as they come. For my brows I used Tom Ford Fiber Brow Gel in Blonde ($74) I always brush up, and avoid putting product on the hairs closest to the middle of my nose, so things stay looking natural. For liner, I used Tom Ford Eye Liner Pencil in Espresso ($55) applying with a 'messy AF' sensibility, on the lids and under line. Before, smudging out (this step requires a little more care) with my fingers. Finished offed with lashings of Bobbi Brown Black Smokey Eye Mascara ($49)
FINISH: 
Like most of my makeup go-tos, I learnt this one on set too from my favourite makeup aficionado, Elsa Morgan. Powder highlight on the cupids bow, may be undetectable in most lights, but when it does catch the special light, it just pulls everything together and looks "yummy". Elsa's words.
Full disclosure: This post was created in partnership with La Mer. 
---
Videography: Ryan Barry Cotter
Script, Words, Photography, Creative: Chloe Brinklow
Music: Benjamin Wright
Video Assistant: Ryan Lee
---