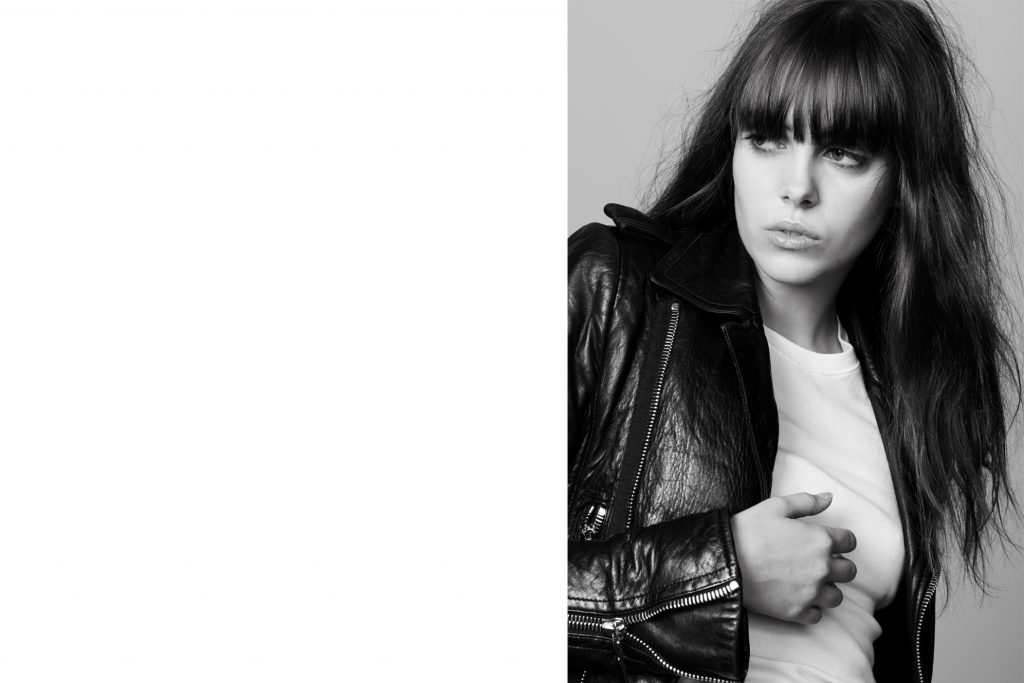 Matilda Dods has featured on TB (and our insta) more than any other model. Why? Simply, she's epic. Today we take our relationship to the next level and announce her as London Contributor x TOMBOY Beauty.
There aren't many 20-something girls from Byron Bay who have lived in three cities (Paris, New York, now London), in the relentless pursuit of a dream. But then again, Matilda isn't like most 20-something girls. Repped by IMG and having appeared on VOGUE covers and walked for the likes of Dior, Prada et al. her achievements have been well documented on this here site. She is THE #tomboybeautygirl, not because she has appeared on those covers, or walked those runways, or even because she gets around in jeans and white tees, glossier, and her new cute AF pixie cut. I mean, all considered. BUT she is our muse, because she is a bad arse feminist, she fucks up and admits it, she's intellectual, political, opinionated. More over, for all of her bravado (she has more outward confidence in social situations, than anyone I have witnessed), their is a softness, and a vulnerability, and the same relentless pursuit applied to being successful in her work, as to being a woman she is proud of.
I am proud of her first post for TOMBOY Beauty. It is an important message to young models, and ALL women: I hope you enjoy reading it as much as I did.
---
Two years ago, when I was 18, I walked Prada.
I stepped out into harshly bright lights and tramped down a runway in shoes three sizes too big, and when I saw the pictures I was mortified at how nervous and uncomfortable I looked.
It was the highlight and the launch of my career as model.
6 months after my exclusive debut, I received a phone call from my agent saying that I would not be making a repeat appearance down that hallowed runway. I was crushed. I cried to my agent, I cried to my boyfriend at the time, I cried to my mum. I cried, much to his shock and discomfort, in front of my university aged driver who had the pleasure of witnessing my first show related meltdown.
There have been several since.
---
In the 2 years since I packed a suitcase, broke up with my high school boyfriend and left Byron Bay for Paris, then New York, then London, my idea of achievements, success and self worth have taken some acute twists and turns. I have fallen in and out of love with my job, with this industry, but mostly, with myself.
I started modelling when I was 15, and I couldn't care less about it. My first job was an editorial for Australian Vogue, and while I was incredibly excited and proud, I was more concerned with getting good grades whilst also probably/definitely lying to my parents about where I was staying on Friday night and how my friends and I would acquire a $22 bottle of vodka to mix with fruit cup cordial.
However, at some point over the ensuing 4 and a half years. Something changed. Somewhere between deciding to not go to university, walking Prada, and then not walking Prada. I started caring. I have became far too accustomed with the sickly sweet sting of rejection. My ears have become finely tuned to the kindheartedly discordant melody of 'sorry babes, it's not looking like it this season..' At some point between what felt like moments of soaring success and unfathomable failures I started to attach how I saw myself, and the love that I gave myself to the narrow perception of a 'successful fashion model.'
This became a dangerous cycle. I am a person prone to self sabotage, unhealthy habits and toxic relationships. I would go on benders over an option not confirming, I would allow virulent people into my life and give them obscene amounts of power over my happiness because I felt like this is what I deserved. These decisions directly correlated to my inability to separate myself from the work that I was doing, or not doing. I began to feel an inveterate sense of unworthiness.  I thought that this was just part of the job, curdling with my penchant for pushing boundaries and residual adolescent self-hatred.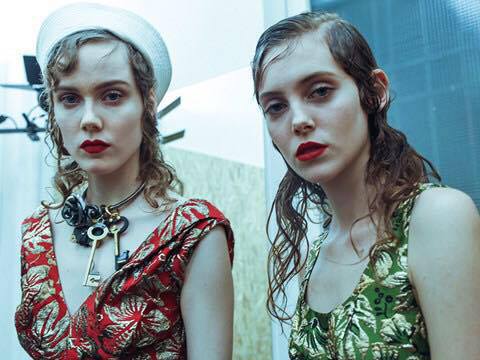 ---
This year, has been my slowest year with regards to work. But in the 6 months that I have not worked, I have finally had some time to work on myself. I have managed to untangle my image of myself from the image of myself in a magazine. I have extricated myself from the areas of combustible material that would fuel the wildfires of my discontent. Slowly, I am teaching myself to love myself again, regardless of whether or not a casting director does.
A year, or even 6 months ago, when I would be released from a job, I would interpret it as me not being good enough, and in response, summon my worst influences that I called friends, or lovers to help me attempt to cremate my demons in a blaze of substances and bad decisions. Today, although always disappointing, I no longer see it as a reflection of myself.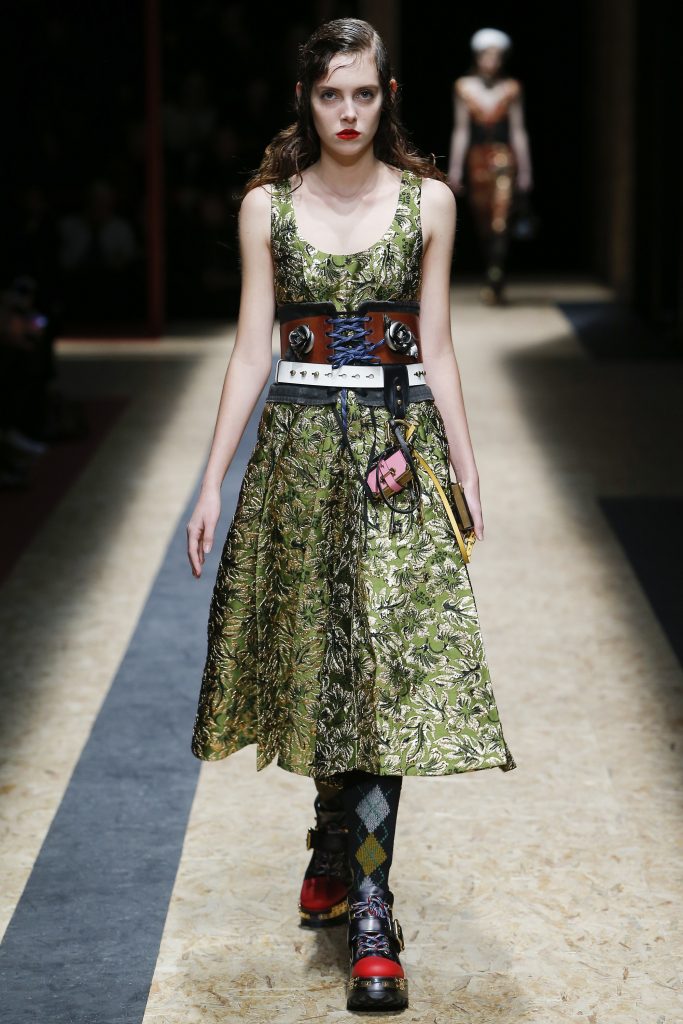 Being a model can at times, be a very reductionist role. I am the final projection of someone else creative process. Every season, and every collection has the idea of the 'girl' that will be sent down the runway, and encapsulate the collection. And I cannot expect to be everyones girl, every season. This industry is a business, and modelling is a job, but I am my own product, therefore separating my sense of worth from my product has at times been challenging, and at points, impossible. It has taken time and perspective to be able to be able to step back and be able to see this industry in a more holistic way and also to see myself as separate from it. There is such a narrow definition of success in this industry, that had temporarily eclipsed other achievements and passions that offer a far more fulfilling sense of success that modelling ever has or probably ever will. My work does not make me who I am, yes it shapes me, but what really attributes my own sense of self and perspective is the art that I create, the books that I read, the relationships I cultivate. These are the things that I want to define me and define my image of myself. 
---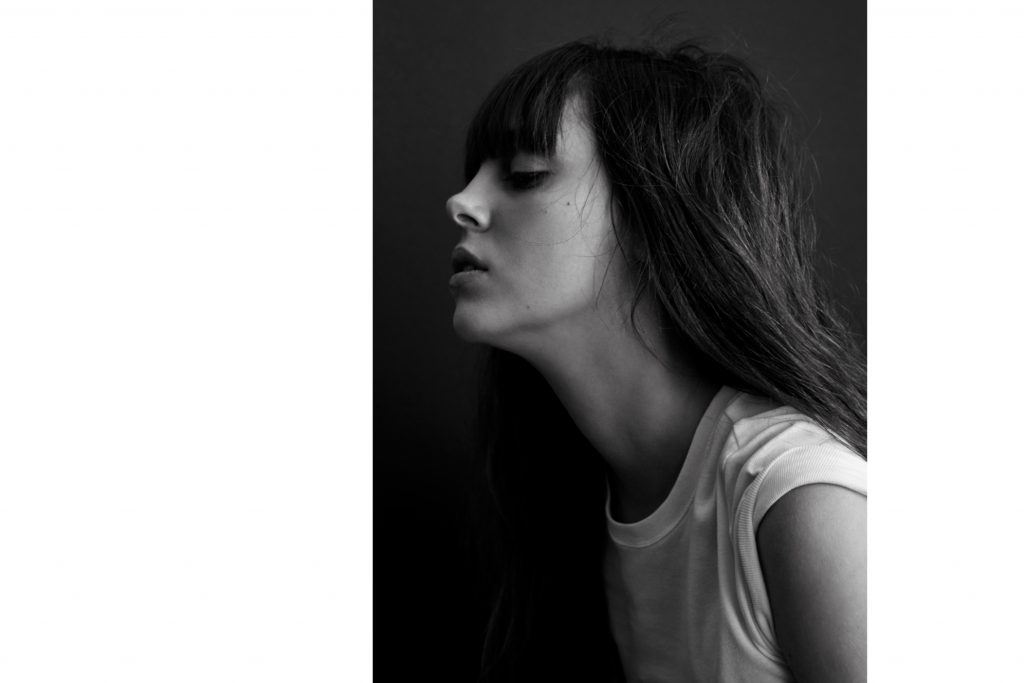 Modelling has taught me a lot, about time management, about functioning with jetlag, about patience, I would not know nearly as much about nutrition and health if it weren't for this job. Sometimes I wish I didn't know so much… But what is becoming more and more evident is that the lesson that I will walk away from this industry is that it is not intact who you walk for, but how you walk. And I intend to walk through this period of my life with my head held high, with profound care for myself and understanding that this job will never define me. I am more than a model, and my worth and merit will never be a reflection of my achievements while modelling.
Today, I did not walk Prada, and that is okay.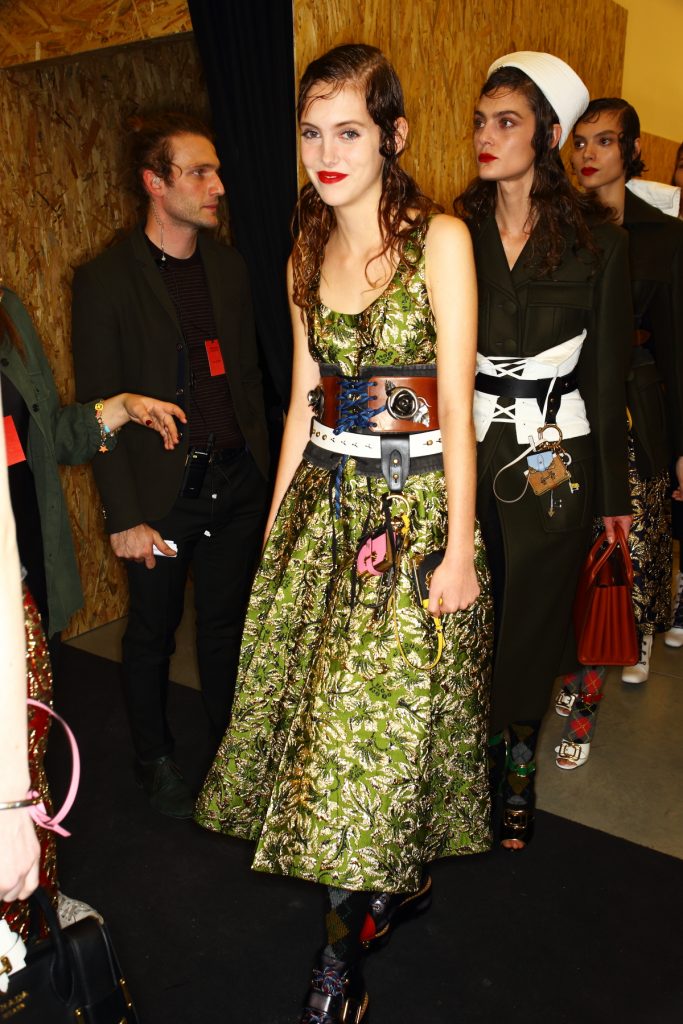 ---
Words: Matilda Dods
Intro: Chloe Brinklow
Photography: Simon Upton
Image credits: Vogue.com