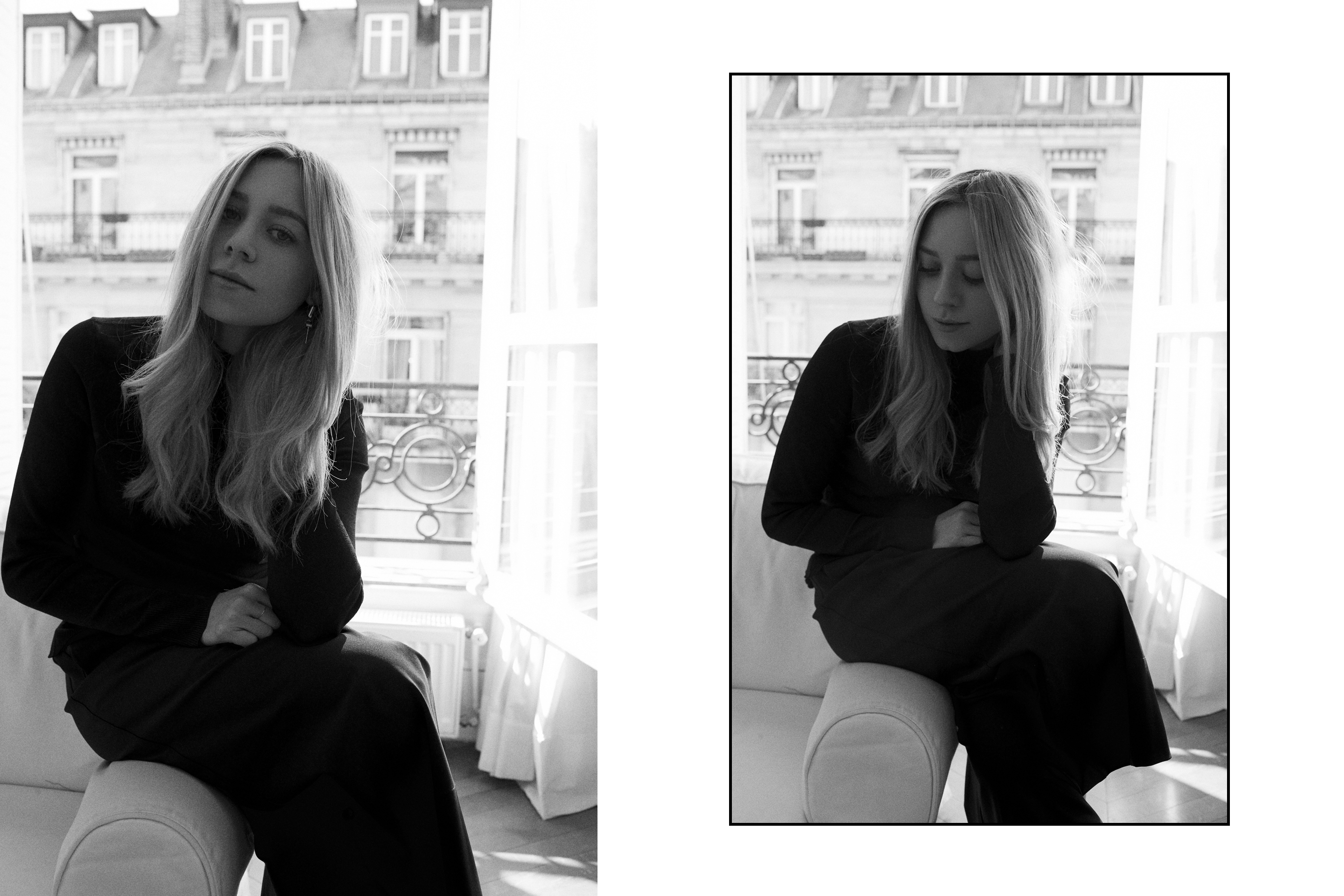 The word entrepreneur lost its meaning when insta-stars with tea tox endorsements, starting using it in their insta bios. But true entrepreneurs, still exist. Case in point: Hayley Bonham. She's a stylist, Creative Director of Sydney based publicity agency Bonel PR, co-founder of candle and fragrance house, Maison D'Amore, and the co-founder of La Porte.
La Porte was started as creative hub in Sydney's Waterloo, where Hayley and her partner Rory Elsom, transformed a dilapidated warehouse to offer boutique luxury offices, creative spaces and photographic studios, read: very instal-worthy, hashtag 'inspo'. It has since expanded to include, La Porte Part Deux, another ridiculously stylish space, situated in Roseberry, and La Porte Paris, a pop up just off the Champs Élysee (no less), to give Australian designers a beautiful space to show their collections during Paris Fashion Week.
 I caught up with Hayley during Paris Fashion Week at La Porte to discuss doing it ALL, low-maintenance beauty (I'm convinced she's French), and getting lucky, vintage shopping in Le Marais – involving a  vintage Balenciaga wedding dress – I kid you not!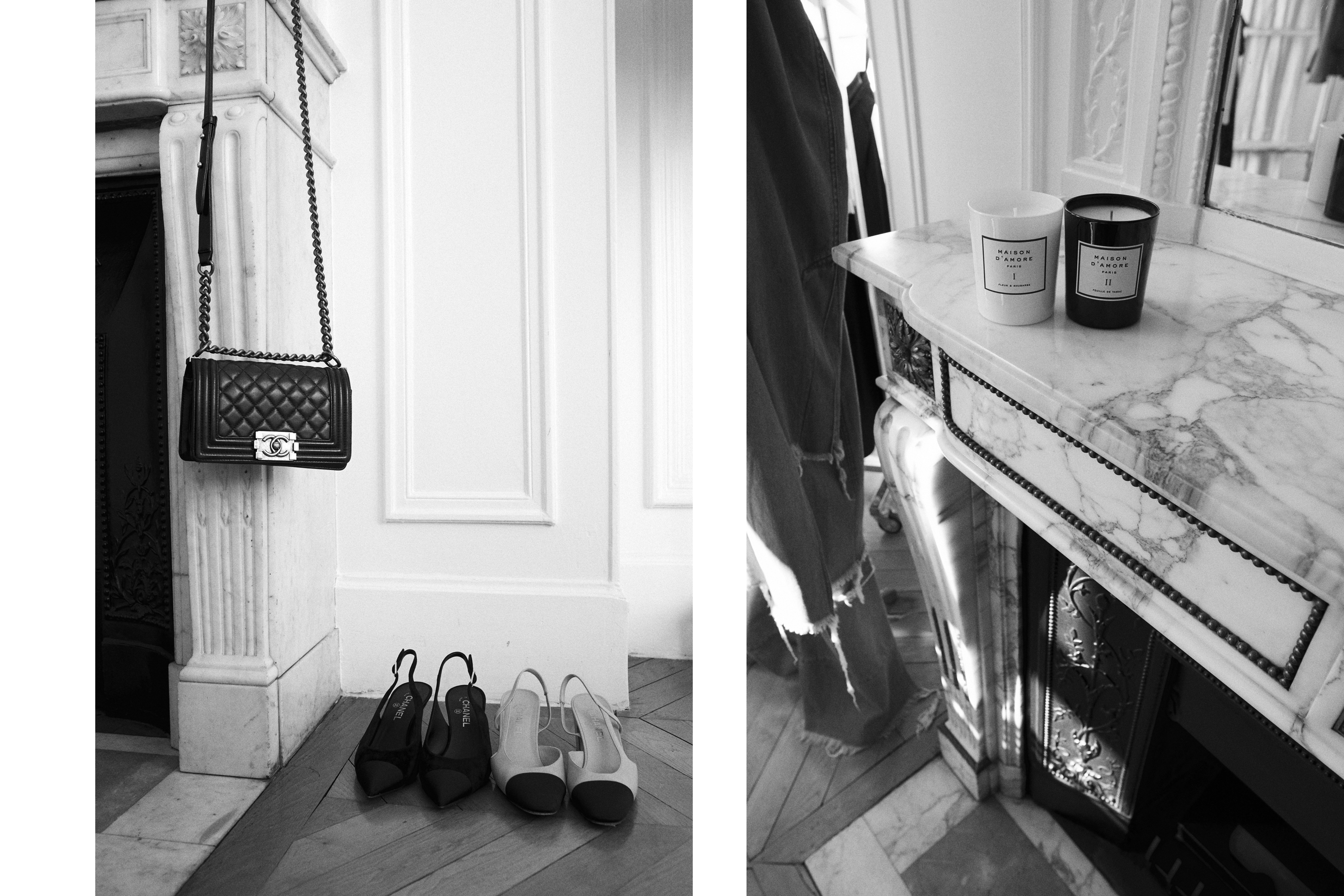 What are you doing in Paris?
We have set up a La Porte pop up space in Paris for some Australian Designers. We have La Porte, but we have just set up a second place in Roseberry called La Porte Part Deux, it's a completely different space, it's probably double the space that we currently have. It's going to have retail, studios, eventing spaces, offices, and a beautiful Moroccan style garden.
How long have you been coming to Paris for fashion week?
 This would be my fourth season, but La Porte's first. I also look after the publicity for two French brands; Sandro and Maje, so I am often here working with them, and styling some shoots on the side as well. I have a few slashes.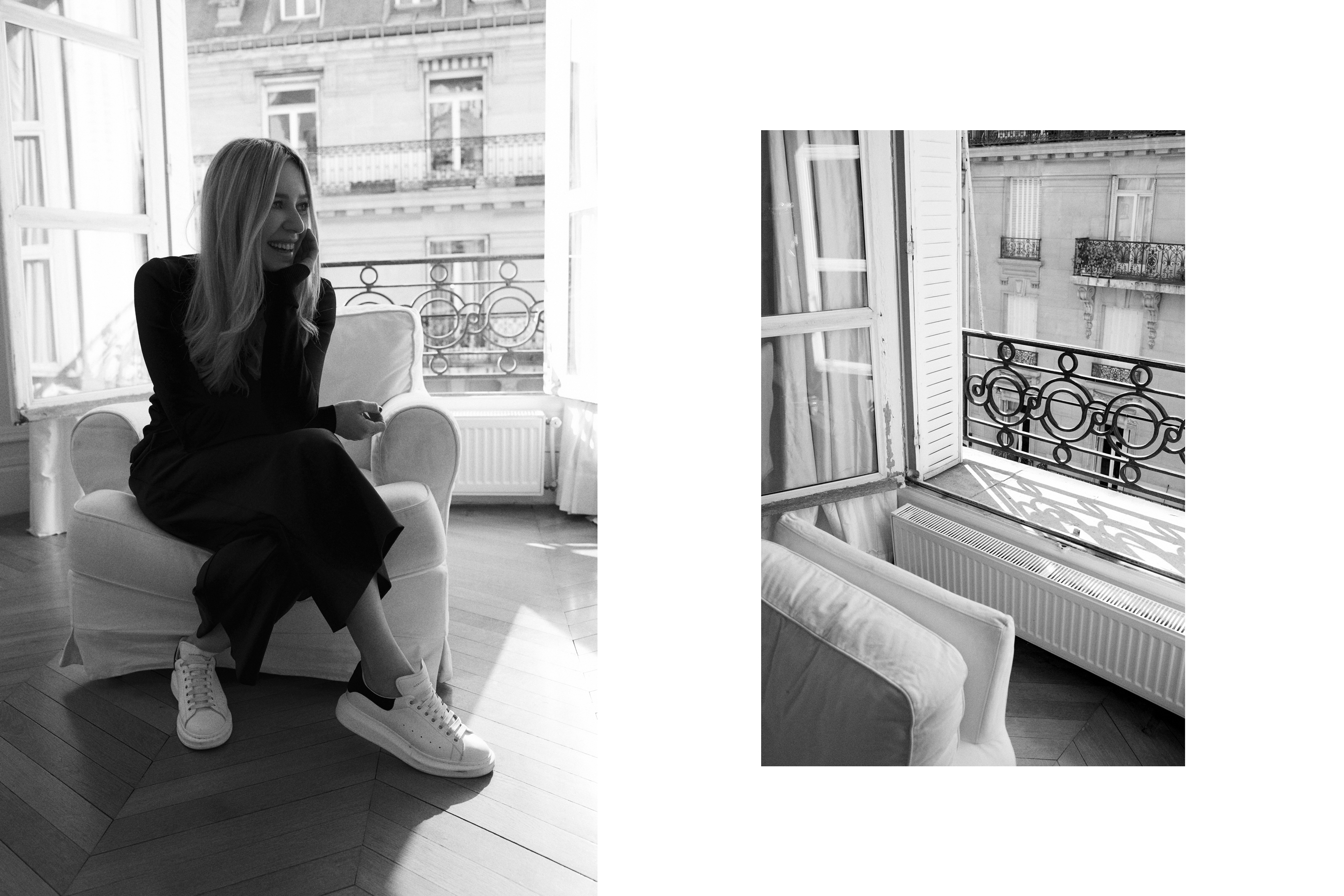 Where do you stay in Paris?
 I usually stay in an Air BNB, just so it gives you a sense of feeling that you have somewhat of a home and base. Usually in St. Germain or around the Champs Élysee, because it is close to La Porte.
Paris fashion week in one word, or two? 
 Manic / Magic.
The best part about Paris is…
The architecture. Definitely the architecture – I am obsessed with it.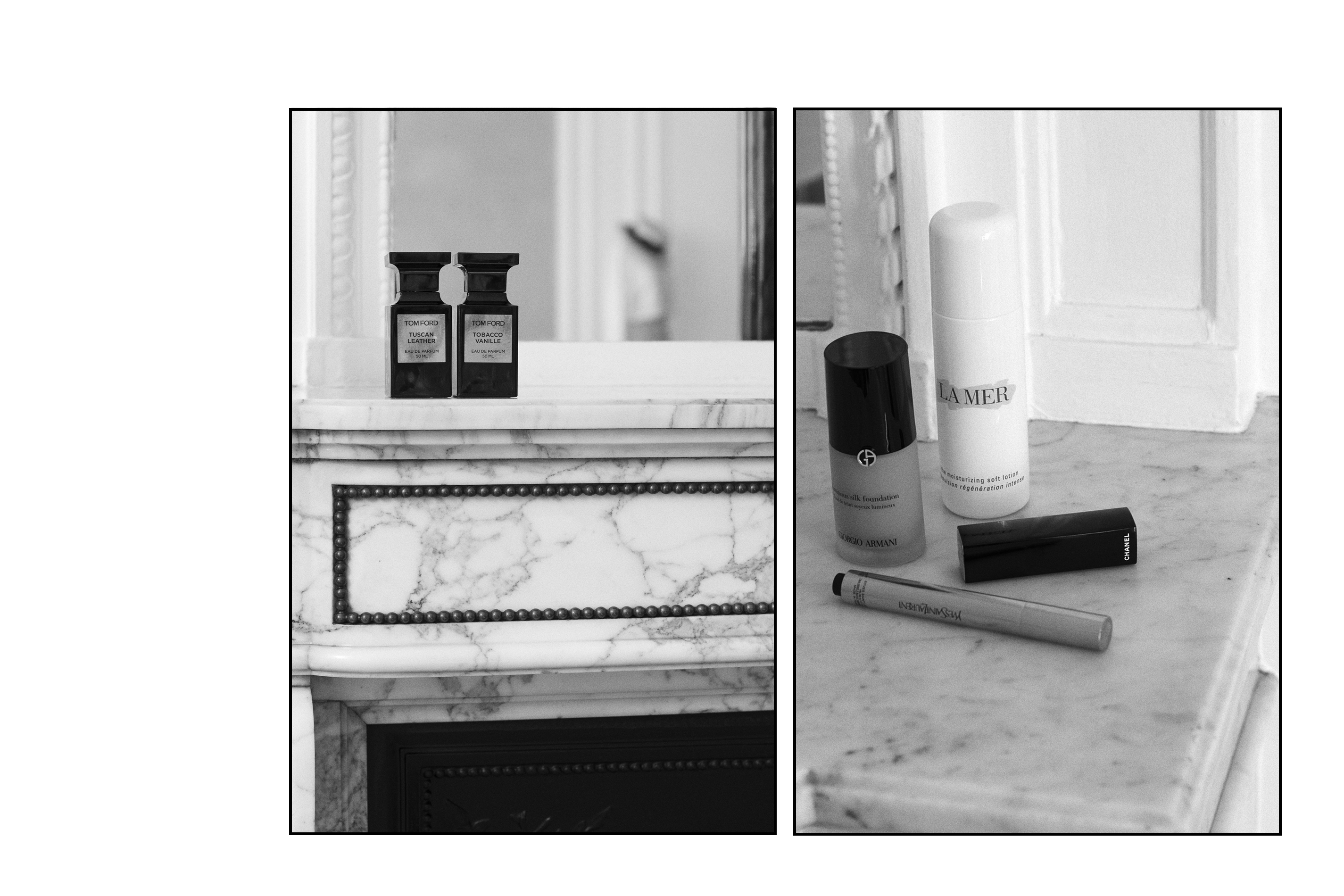 Paris Fashion Week morning routine?
 Oribe dry shampoo, because I hardly ever wash my hair when I am here, so I take a 3-4 day route with the dry shampoo, which I think is very Parisian. And then hydration is key, I use my La Mer moisturiser. I keep it super simple, I use my Laura Mercier illuminator, and then I'm done.
 Strategy for getting dressed in the morning? 
 Comfort and black, black, black.
 Go-to beauty look for a night out in Paris? 
 Definitely matte skin and a red lip, simple and French.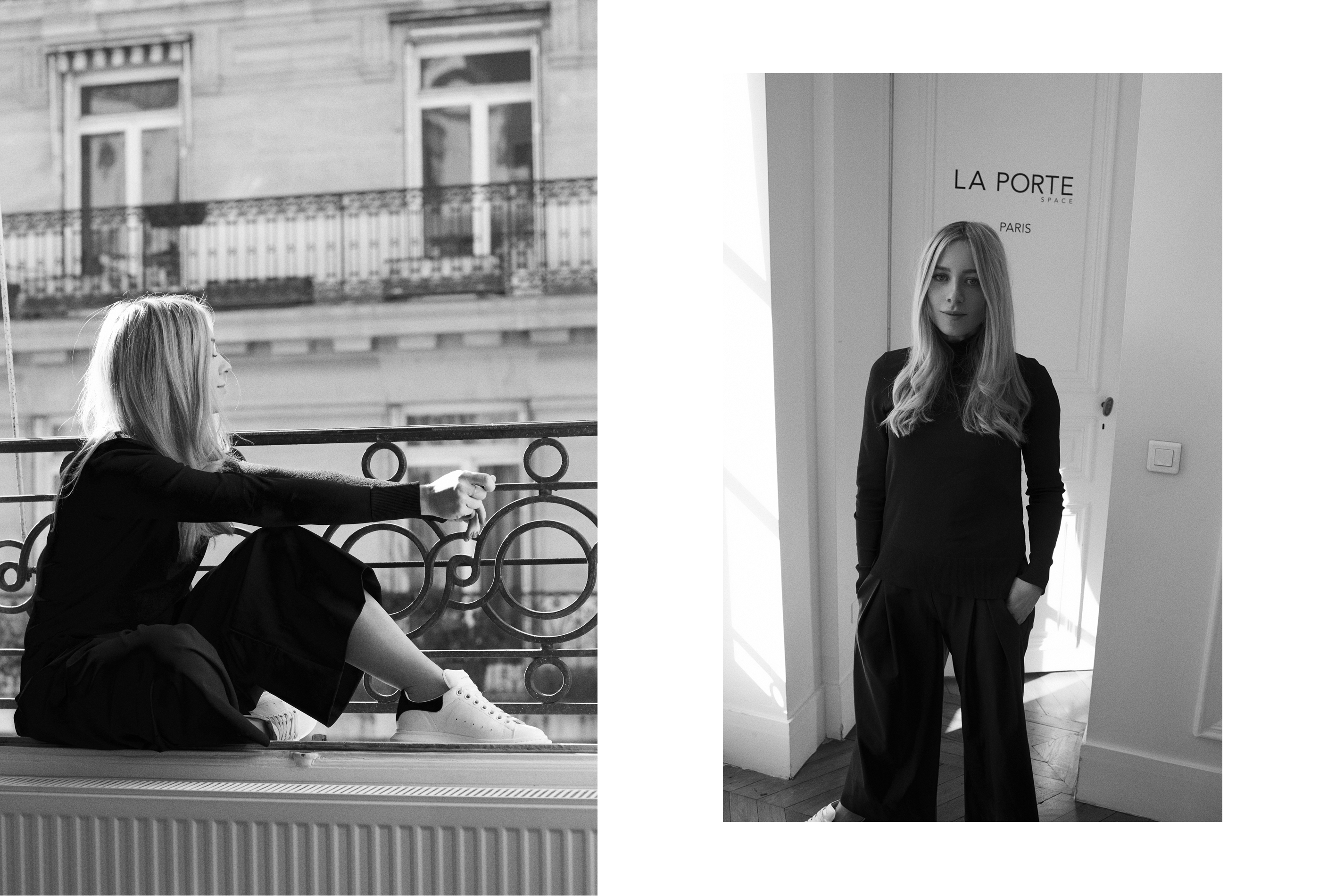 Paris Fashion Week soundtrack?
 I love Say Lou Lou, I don't know if you know them? They're actually Australian, but they have a Scandinavian/French feel.
Favourite restaurant? 
La Sardine – I salivate over the food. But it's a mixed bag, I like walking and exploring and finding places. I could say Hotel Costes, but everyone does.
Favourite place for shopping?
It's probably more in the South of France, the vintage finds. Though, I found a second wedding dress, which was vintage Balenciaga, I am going to wear two. It was amazing finding it, I was just strolling through Le Marais. I also love Louis Vuitton, and J.W. Anderson.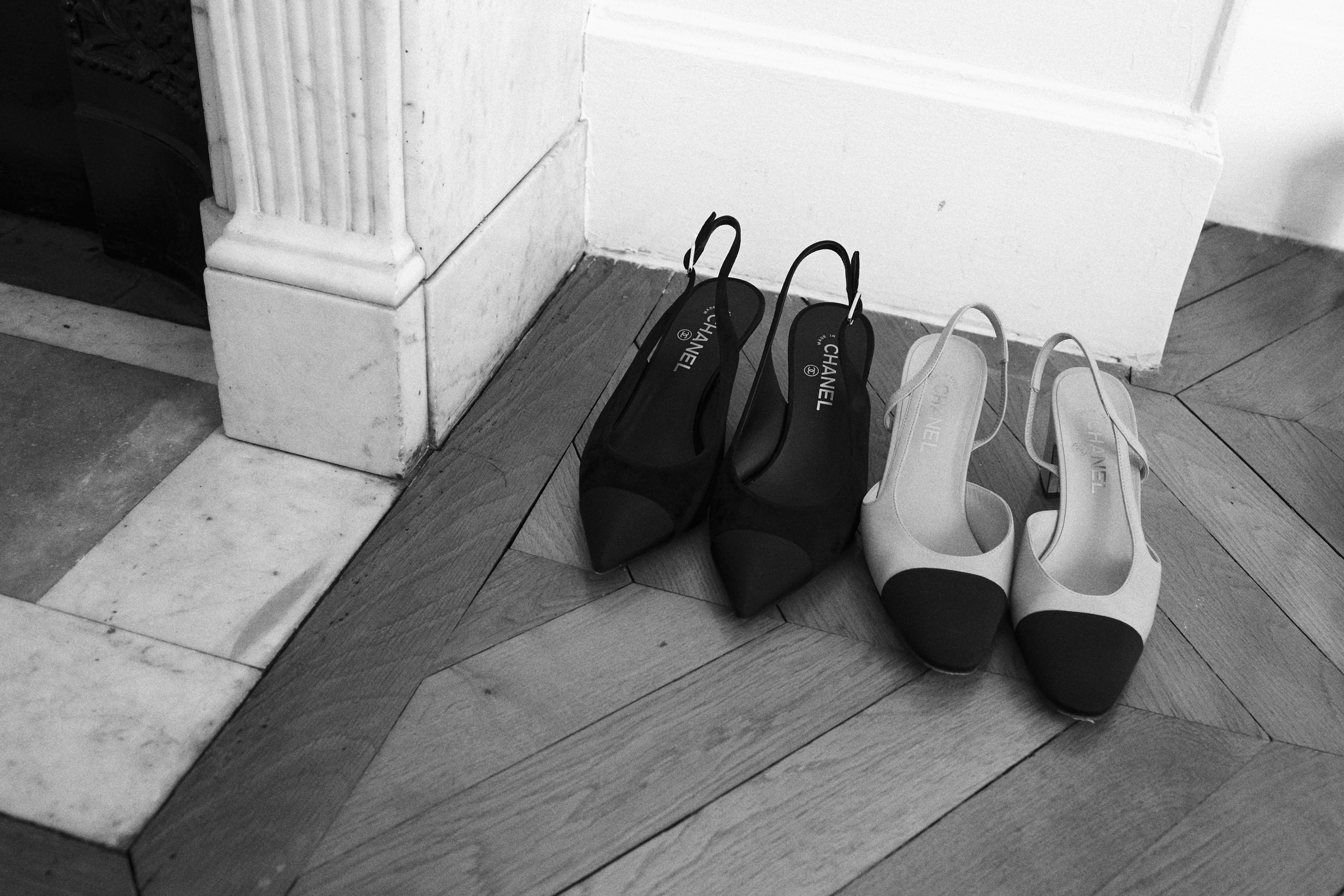 ---
Credits:
Photography: Rodney Deane X TOMBOY Beauty
Interview: Chloe Brinklow
Shot on location in Paris.
­­­­­­­­
---