Hélène Pappas is the communications and content manager at RATIONALE Skincare, a cult skincare brand which, like most cult-y brands has a very loyal following, and also an air of mystery. Like you want to be in on it, but where does one start?
Working in skincare, after stints in TV and magazines (SEVEN and InStyle, respectively) is an unexpected trajectory, but Helene explains, "that the transition of story-telling in a different capacity came naturally first, beauty was secondary."
What also seems to come naturally to Helene, is an unwavering sense of self, confidence, and ease. When we meet at her Melbourne home to shoot this story, she welcomes me in with a fresh face, offering me tea, and casually taking me on a tour of her light-filled apartment. We discuss the her move from Sydney to Melbourne and their pros and cons , her work now, and briefly romance, all while moving through her home and snapping a number of frames in under 40 mins.
---
TB: What does beauty mean to you?
HP: I think it means something different to everyone but, you know, I think for the most part it's confidence. That could be confidence to rock a Tom Ford for Gucci 1996 thru to 2001-esque smoky eye—during daylight hours, no makeup, all makeup. Or it could be how you feel about yourself. Being happy in yourself goes such a long way with the idea of beauty. You just radiate. Your face lights up, your eyes twinkle. It sounds so Hallmark but it's true. Being a decent person sure helps, too. On a superficial level, you always end up finding the good humans are the more attractive people in your life. The bad boy ends up just kind of revolting you in the end… unless he's Justin Bobby (a man so great, he needed two names). It's just… Do good, feel good, look good.
TB: Earliest beauty memory?
HP: I remember my mum having a Lanvin perfume in the '80s. I think it sat on her dresser… I don't remember the scent because I only ever remember her wearing Coco. But that bottle always stayed with me; I was intrigued by the logo. You don't see it around these days so much. It all seemed very glam and precious. Not delicate but 'special' because mum was all about us four kids looking immaculate, so it was us first—then her. On the other hand, MY first beauty memory or moment was far less sophisticated (frosted blue eyeliner, I mean…) And, I guess the other thing is that I'm half Greek and my Yiayia would always tell me I looked healthier with a tan, I was a very tanned child! So I always associated a tan with looking good. It's taken a long time to unlearn some of that behaviour of sunbaking and just finding a fab faux sun-kissed colour instead. My friend recently referred to me as 'Captain Sunscreen', so I think I've probably reprogrammed myself adequately.
TB: You've gone from working in TV, to Magazines, to a skincare brand, was this a trajectory you always saw for yourself or did it happen organically? 
HP: Oh god, not at all! It's such a random, hopscotch path of a career. I don't think anyone would put my jobs sequentially on a vision board—it just doesn't make all that much sense. But I guess I followed my interests and skills and it all kind of worked out. I mean, there was some very clear learning experiences and turning points, and certainly some 'faking it 'til you make it' but I think comms and storytelling just came naturally… The beauty part was secondary. My interest was always more piqued by fashion but then skincare happened, and the nerd in me just reared its bespectacled head and I was sold. I won't lie, there are days I miss the pace of a newsroom and my Blackberry! But I don't miss the on-call 24/7 status. Real talk: access to fab skincare trumps breaking news any day of the week.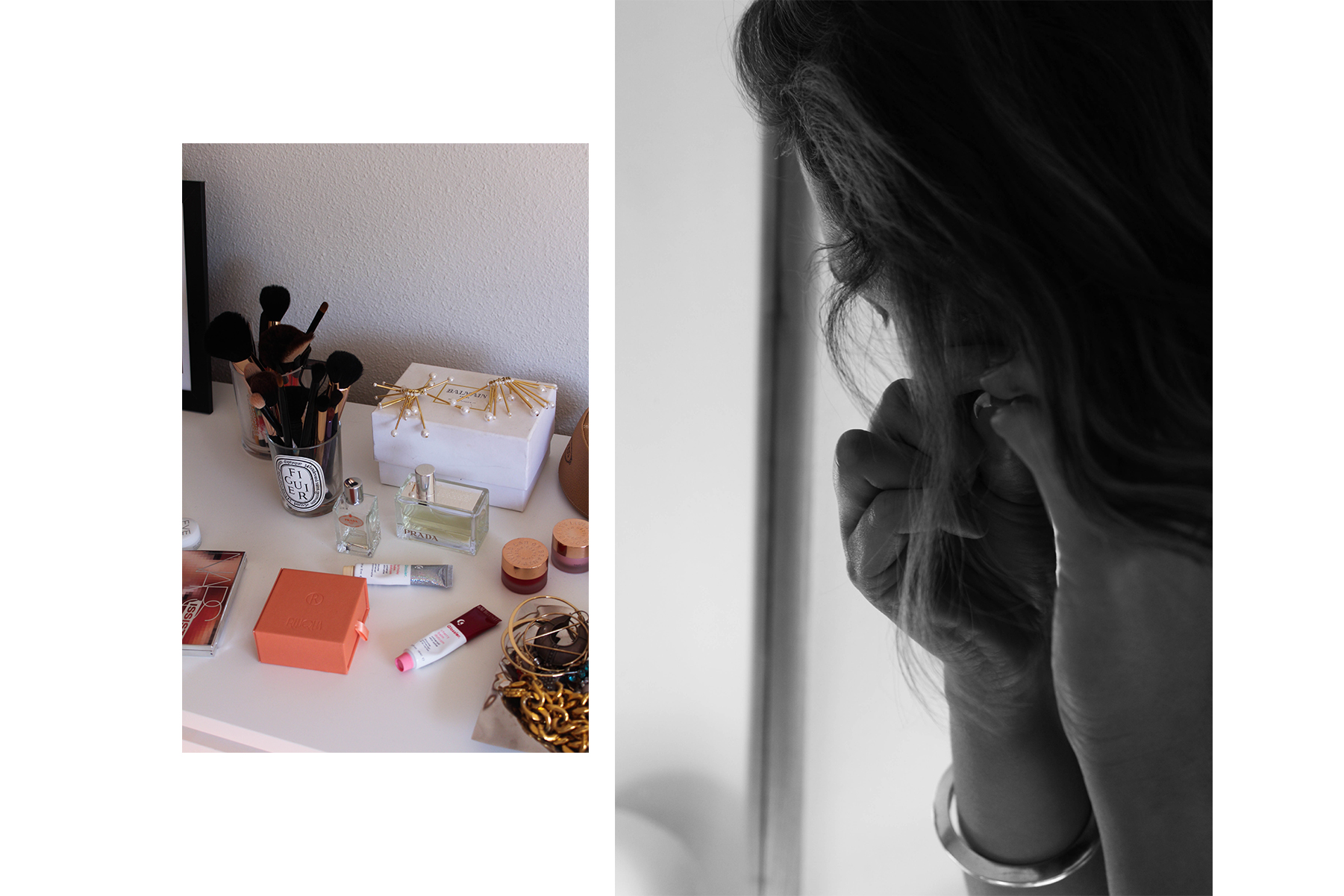 TB: Why RATIONALE?
HP: Why work here? 
RATIONALE is an incredible company to be part of. It's been leading the industry with its research into solar damage and repair for over 25 years, and remained something of a cult brand for most of that time. Now, it's growing at a rapid rate, getting more eyeballs on it and more people (and places) are in on it. It's exciting to be involved in a company that is continuing to go from strength-to-strength. Skincare nerd wise, RATIONALE's range and philosophy is really driven by protecting against and repairing from sun damage. You know, we live under a shitty section of the ozone, so we need the very best in sun protection as it's really, really messing up your face (80% of that facial ageing is from the sun). I cannot stress it enough: find an SPF 50 (yes, 50) you like or that works for you and wear it every day. Refer to aforementioned Captain Sunscreen nickname. I just enjoy working for a company that is an industry innovator and authority when it comes to sun protection and repair. I still think it's awesome that our lab lives at the end of our head office's foyer. What our lab team know and can formulate and create? They're incredible. The whole team is. And everyone is just making it happen in an unassuming little street in Richmond.
HP: Why use it?
It just works. I have seen the results; I've seen friends experience the results. I've had access to some incredible brands from my days at MECCA but RATIONALE legit does what it says. I love the fact that I don't have to wear foundation (I have naturally dark circles, so concealer is my non-negotiable). I know people who have had tricky, problematic skin then they make the switch to RATIONALE and it's like they're Benjamin Buttoning back to youthful baby skin. So much of your confidence is tied up in how your skin is looking and feeling. So when you find something that genuinely works, you will invest in it; good skin can't be faked—I don't care how good your foundation claims to be. And trust me, a compliment on how great your SKIN is looking is 1000 times better than how great your makeup is looking.
Why did I end up at RATIONALE?
Richard happened to have read some of my work…when I met with him and CEO Shamini (Rajarethnam), I began to get an understanding of what they'd built at RATIONALE, what they stood for and where they wanted to go. Honestly, I just wanted in. I could recognise that they were on the cusp of something really extraordinary and I wanted to be part of it and help shape the story they wanted to tell.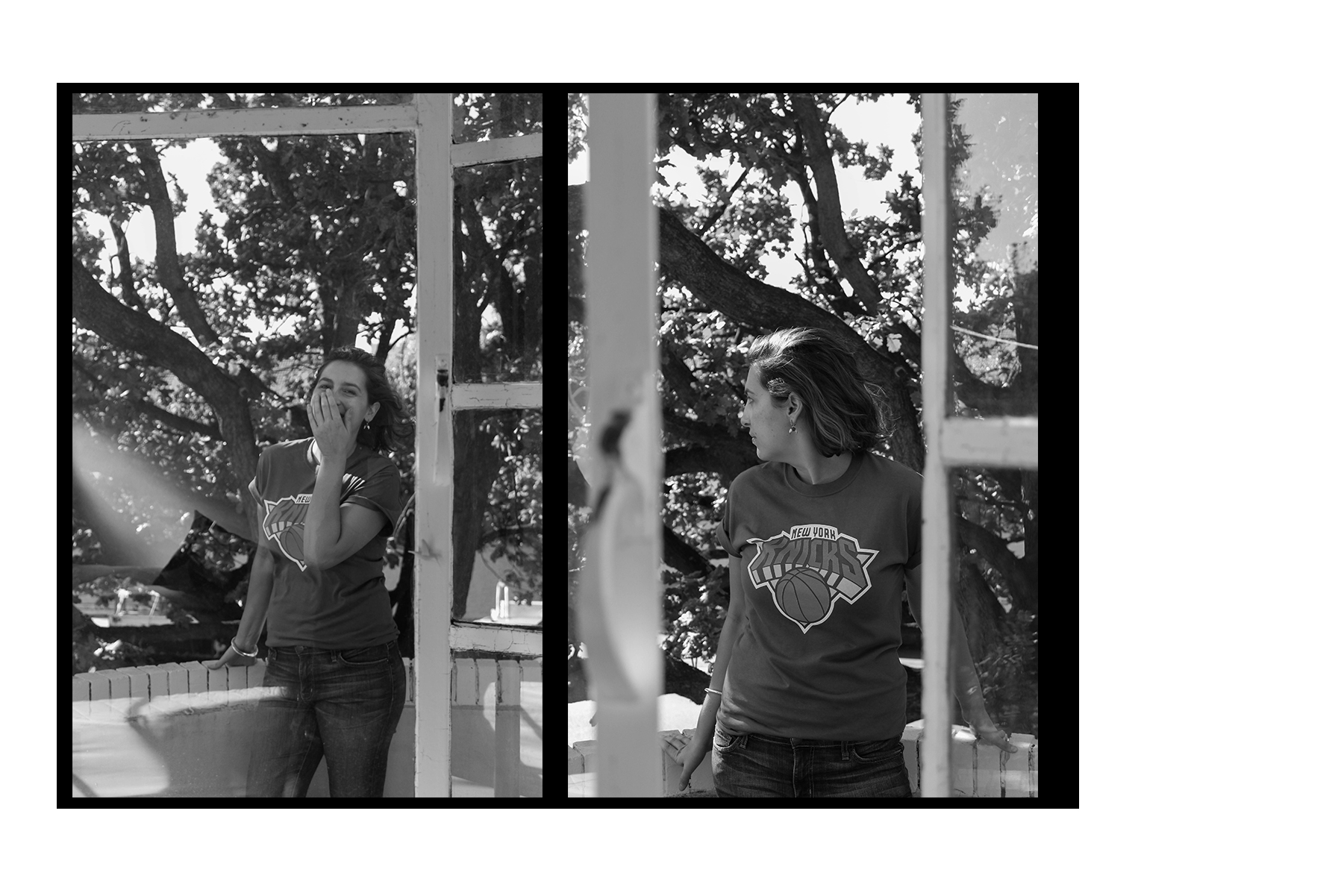 TB: Best part of your job?
HP: Working with Richard (Parker, Founder and Director of R+D) is pretty damn special. His knowledge and passion is unlike anything I've ever come across. Sit in a room with him and you just want to soak up everything he knows (as I said, I'm a nerd with the skincare stuff). And when you see people's results and hear their testimonials, there's no better feeling than knowing how much you've helped someone. It goes back to the self-confidence thing. And it sounds so trite but for some people, it really is life-changing. I mean, who doesn't want to pay good skin forward?!
TB: Advice to young women starting out in the beauty business?
HP: Ask a lot of questions, make mistakes, don't be afraid to admit them and be open to learning. Put the hard work in—everyone needs to start somewhere. Be kind and gracious. Also, don't take life, the job or yourself too seriously. It's beauty. Even on days when things feel a little overwhelming, it's important to take a step back and keep perspective. I laugh a lot (and loudly, as Chloe can attest). That helps, too.
TB: Quote you live by?
HP: 'Fuck it, why not?' By that, I mean: just give something a go—what's the worst that can happen? I made it my own a few years ago and it's never let me down. Plus my Mum stole these very specific words from me earlier this year, so I've got to be on to something, profanity and all.
Beauty wise: Less is more (sorry, Ava!). Also, Coach Taylor wise: "Clear eyes, full hearts, can't lose." Because FNL is everything.
TB: You have 5 minutes to leave the house, what do you bring?
HP: Keys, wallet, phone, RATIONALE Beautiful Skin Superfluid SPF50+, Carmex because I have chronically dry lips, sunglasses—they pull together an outfit and hide a multitude of sins.
TB: Has your approach to skincare changed after working for Rationale? 

HP: Definitely. I've been very good about SPF since my early 20s but before I started in my previous job, I cleaned my face with a wipe (this is like showering with your clothes on. Gross. Just wash your effing face.) I was privy to some of the most luxurious, expensive skincare on the planet at MECCA—and a great deal of it helped—but nothing changed. Now I'm aware of the state my skin is in; I understand its strengths and weaknesses, how it functions, where I'm dehydrated, where my oil production is most prominent. What works for me, doesn't necessarily work for you. It's so important to not just do what your best friend (or your mum) does. I have a personalised approach to skincare now. I regularly check in with my skin consultant (shout out to the gorgeous Sophie at RATIONALE Toorak) and we'll tweak my Essential Six prescription depending on how my skin is looking and feeling. I also mask on the regular now. I don't really believe in sheet masks (I've never seen a difference) but our Immunologist Mask is a legit game-changer. Instant radiance. Great before a big night out or just on a Sunday night for the week ahead. I'd bathe in it if I could.
TB: 5 most important things in your cosmetics bag?
HP: I'm so glad you said bag and not shelf because I'm assuming this is AFTER my skincare! Five is a struggle… Beautiful Skin Superfluid SPF50, NARS Radiant Creamy Concealer (in Custard), NARS Eyeliner in Mambo (I use two different eyeliners but let's go with her), Prada Amber perfume (the classic, because I've worn it since before it was even available in Australia and you'll need to pry it from my cold dead hands before I give it up. I've only considered switching for Tom Ford's Fucking Fabulous but at $600 a bottle, I'm not prepared to be fucking fabulously broke over it), and RATIONALE Beautiful Bronze SPF50.
TB: What do you do while masking?
HP: Watch Netflix (Schitt's Creek for the LOLs, Mindhunter for the creepy murder stuff. I'm hanging out for Robin Wright to bring it home as Claire Underwood in season six HOC). Or maybe have a bath and listen to a podcast (Marc Maron's WTF is so good, I'm a little obsessed with The Teacher's Pet, Comments by Celebs because Kelly Ripa got involved early on and she's amazing, How I Built This, The Rewatchables). I switch it up a bit. And binge a lot.
---
Interview and photography: Ella Jane