2018, OR two thousand and GREAT-skin!?
Sephora hosted a media preview to introduce new brands and new products to its stable, but because we believe in inclusivity, I'm sharing a round-up of skin things, where I unsurprisingly spent an ungodly allotment of time during said preview. They're available on shelf now, and made me believe in the latter.
The metric for deciding what products made this ensuing list is pretty simple: Does it tempt me to stray from my otherwise carefully, curated routine? Thing is, while I love the idea of gimmicky masks, products endorsed by… I don't know, anyone we feature in TB's ROUTINE series, or chic AF packaging, I am paranoid about messing with a good thing. I had teen acne, and post-roaccutane, and several routine switch ups, I am very happy with where my skin is at. In other words, these prods are a big deal to make me reconsider…
Peter Thomas Roth 24K Un-Wrinkle Gold Intense Wrinkle Sheet Mask, $68.00,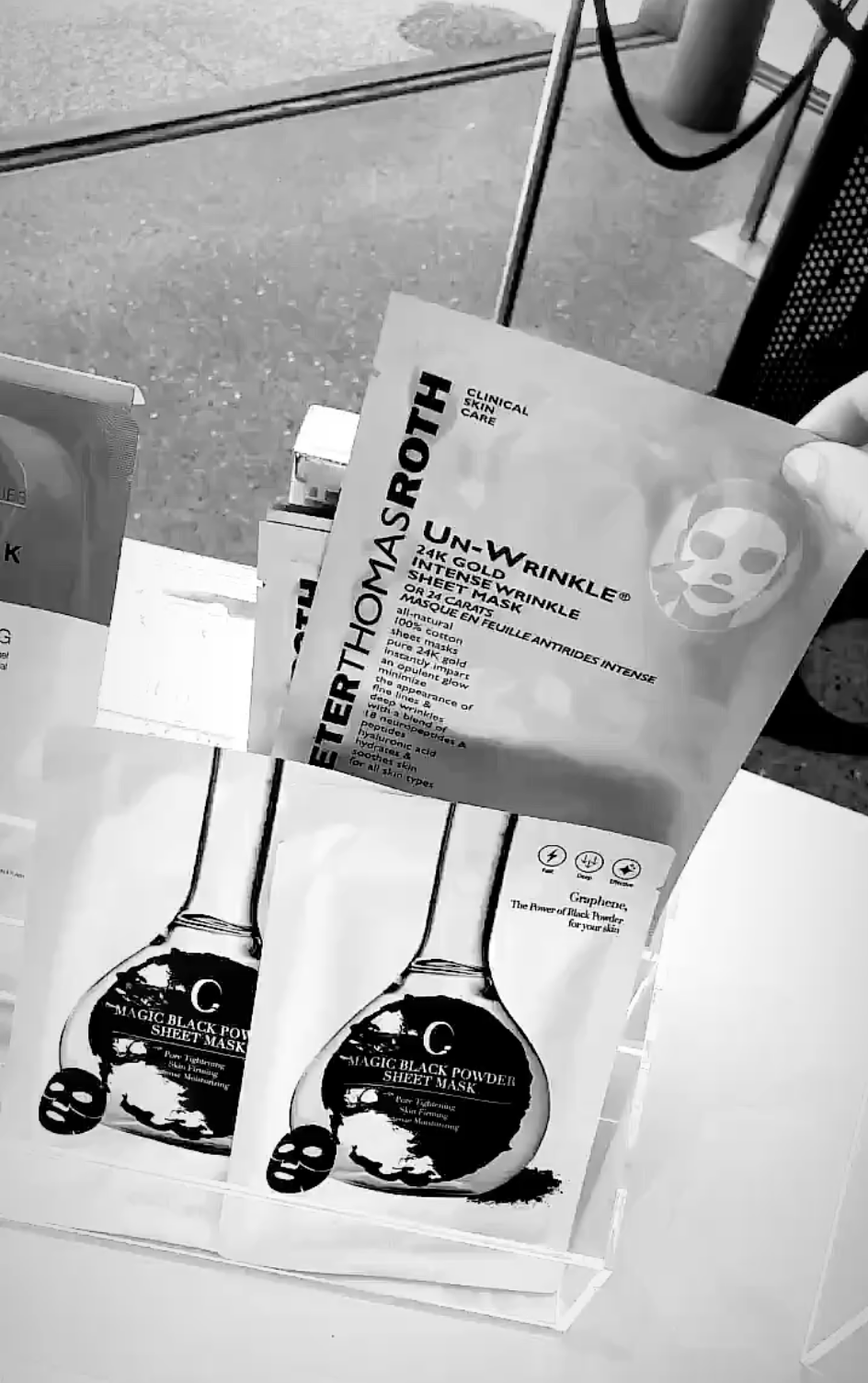 In my early 20s, I really believe that it's all preventative. And while I believe that, I can't say the Sunday morning scenario, of face down, on the wrong end of the bed, crawling to the bathroom, only to discover a sheet of crêpe paper staring back (in case the term crêpe paper escapes you, it is a very thin, wrinkly paper. Something my skin alarmingly resembles upon flushing my liver with alcohol the previous night), is not uncommon and definitely not as fabulous as the dancing being executed, night before. Masks like this make me feel better Sunday morning turns to Sunday evening, and self-care is back on the top of the priority list. Things I like about it: loaded with peptides that penetrate the outer layer of our skin and send signals to our cells to remind them how to function properly, hyaluronic acid that keeps collagen synthesis up, as well as retaining skin moisture, contributing to anti-aging benefits to the skin, and the promise of 'opulent glow'. Marketing speak or not, my Sunday self likes it.
Dr +Jart Cicapair Tiger Grass Cream, $48.00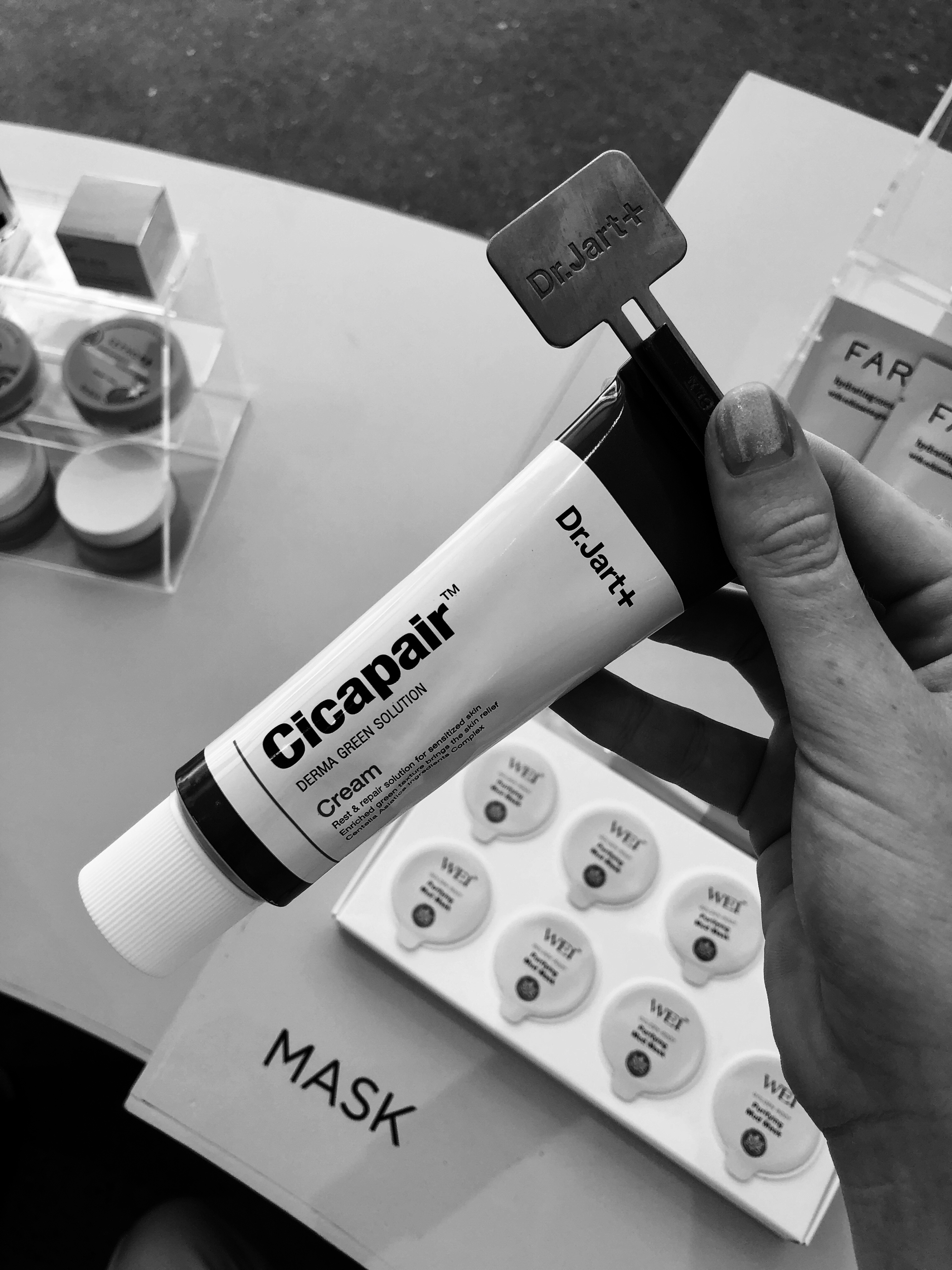 I tend to be less blemish-y during the warmer months, and I know that this is the case for most people. With a healthy relationship with the sun, I also have a little colour, and I don't feel the need to wear foundation everyday. Enter: this guy. The moisturizer contains Centella Asiatica, (an ancient Asian herb which promotes skin healing)  which calms irritated skin, and is tinted green to even out redness. In the hope that my skin remains tame, post week 1, it might just earn a permanent place in my #shelfie.
Foreo ESPADA Acne-Clearing Blue Light Pen, $149.00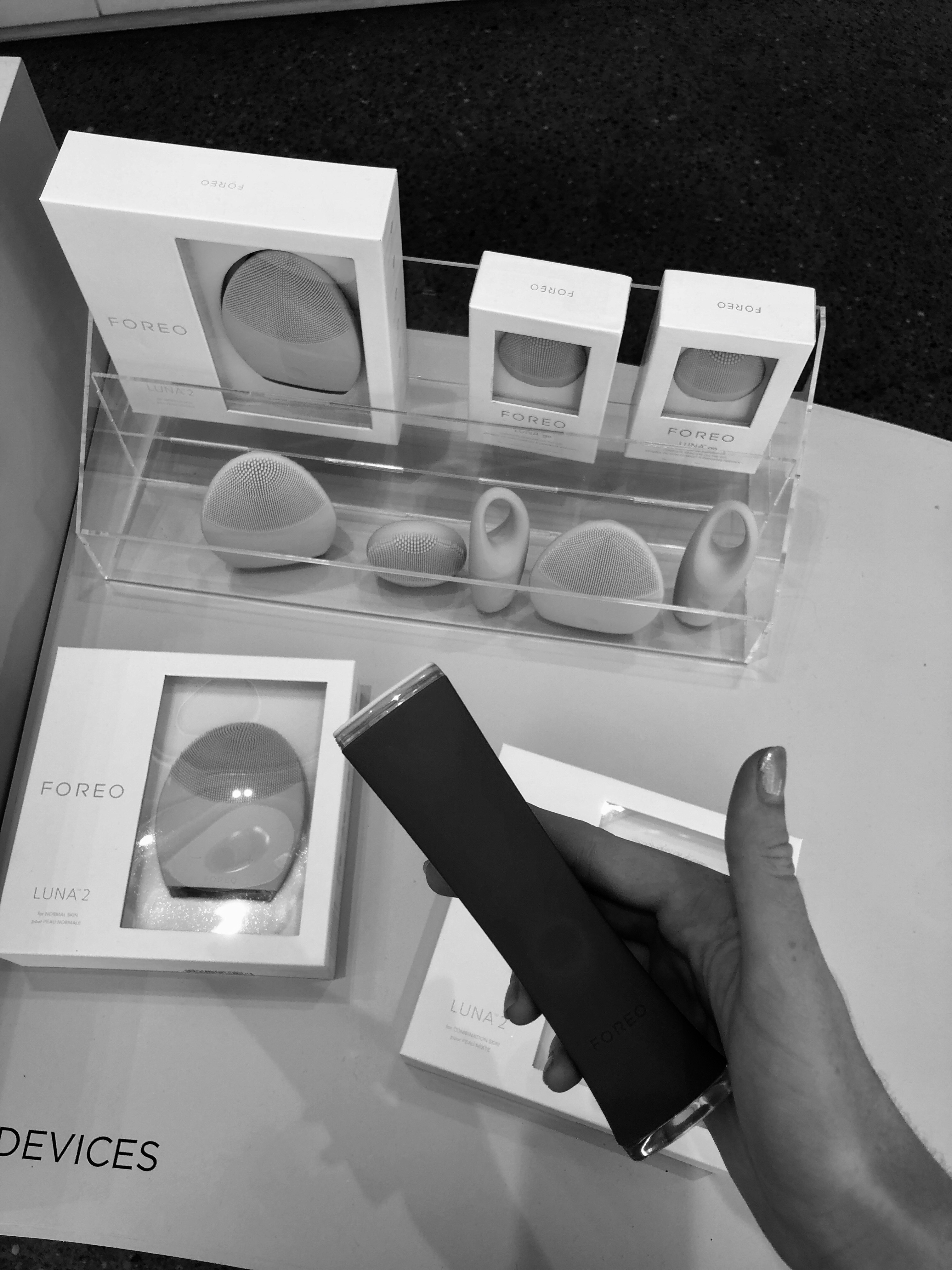 My love for LED light is no secret. I've raved on about the Aduro Personal LED Light Mask that Chloe and I are having a secret dance of her not getting it back, to the point I may lose my job. I use it religiously, she hasn't yet had the chance. However, unlike Elle Furgeson and Joel Patfull, who I saw taking turns with theirs on insta stories, when my significant other sleeps over, and I'm having a breakout, I rate a light mask that covers my whole face, scarier than being caught with a sheet mask on, we're just not at that stage. I'm also not yet ready speckle my face with Mario Badescu's Drying Lotion either. I'm feeling like this little Foreo baby could be the answer to my prayers, and claims that 'in just 30 seconds, it will safely and effectively eliminate blemishes' which means you can whip it out while you're on the loo, watching a movie, in an Uber, on the train, or even as you sip on a tiny bottle of wine 30,000 ft above the Atlantic in economy class. It's all about the balance-right?